April 4th 2022 - Will Elon Musk Save Twitter and the World?
---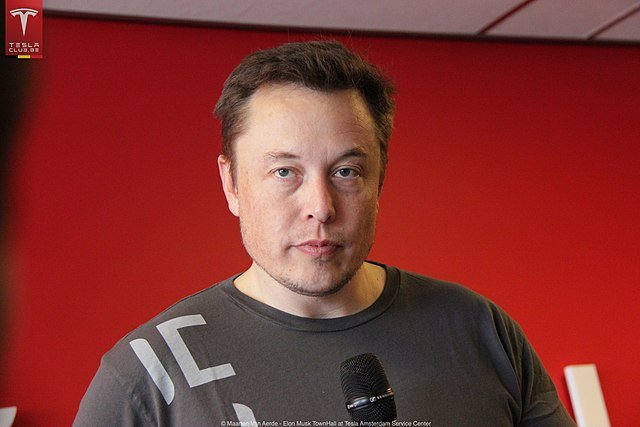 Elon Musk has purchased 9.2 % stake in Twitter, and the news has created a lot excitement at the market and rampant speculations whether the flamboyant South African tycoon would take control of one of the world's social networks and take it to new direction. The purchase came shortly after Musk tweets in which he criticised Twitter's policy of suppressing "problematic" speech and publicly expressed doubt that the social network was faithful to principles of freedom of expression. This also coincided with tweet by Twitter's founder and former CEO Jack Dorsey, in which he expressed regret over direction his company was taking recently, very much in the same vein as Musk.
Unsurprisingly, Twitter shares rose by 17% and even Musk's favourite cryptocurrency Dogecoin rallied. There are rampant speculations that Musk, who now became the largest shareholder, would ultimately take over Twitter and turn it into less restrictive and more open-minded place.
Again, prevalence of such views in cryptosphere show how short attention span many of its members have. Musk was, not so long ago, went through roller coaster journey from being a crypto hero (when his tweets pumped the price of Bitcoin and Dogecoin) to being a villain when his apparent rejection of Bitcoin as "ecologically unsound" led to collapse in the prices.
Perhaps this time is indeed different. Perhaps Musk really wants to enter history books as champion of freedom and liberate masses oppressed by Silicon Valley. Perhaps Musk's Twitter would indeed be something different. But, history teaches us that messianic saviours, while removing certain problems, tend to make mistakes and create even more problems for the future generations.

Blog in Croatian https://draxblog.com
Blog in English https://draxreview.wordpress.com/
Original Hive blog (Film & TV) https://hive.blog/@drax
Minds profile https://www.minds.com/drax_rp_nc
Uptrennd profile https://www.uptrennd.com/user/MTYzNA
Unstoppable Domains: https://unstoppabledomains.com/?ref=3fc23fc42c1b417
Hiveonboard: https://hiveonboard.com?ref=drax
Rising Star game: https://www.risingstargame.com?referrer=drax
1Inch: https://1inch.exchange/#/r/0x83823d8CCB74F828148258BB4457642124b1328e
BTC donations: 1EWxiMiP6iiG9rger3NuUSd6HByaxQWafG
ETH donations: 0xB305F144323b99e6f8b1d66f5D7DE78B498C32A7
Posted Using LeoFinance Beta
---