HIVE (finally) doing very well as the crypto market advances
---
HIVE is finally breaking out past 60c! Bitcoin has yet to recapture the $50,000 level but the rest of the cryptocurrency market is already in a sustained bull market. Ethereum is now half as big as Bitcoin, Cardano just hit $3, and the overall crypto market is approaching the all-time high set in May.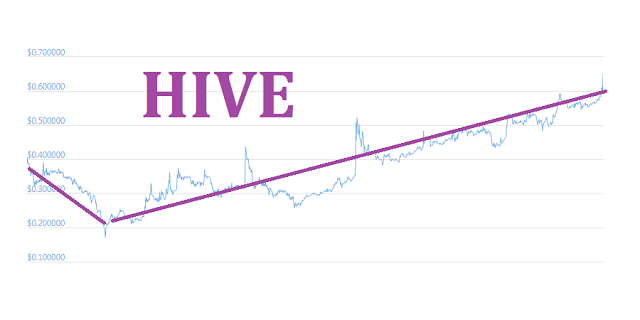 That chart goes back to June, showing the bottom about 0.2 and the current move above 0.6.
Here's a look at today's action: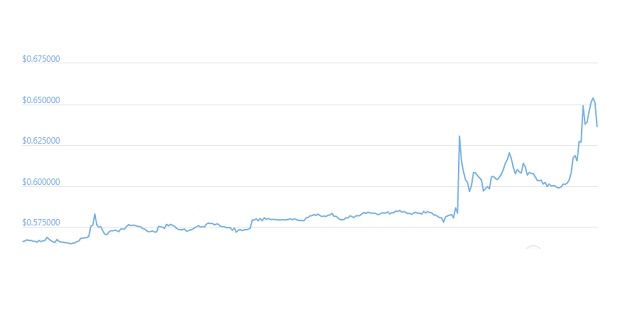 Once price broke above 0.5 it moved quickly to take out the 0.6 level, which saw a push to 0.65 in the past hour.
My hope is Hive is finally recognized as a solid blockchain platform with a lot to offer, and continues to grow in popularity. We shouldn't be a junk token. HIVE has utility and a functioning ecosystem and bustling community. It has flaws for sure, but there are ways to fix the flaws. The HIVE we've been earning may soon surpass $1 toward $10 and beyond as the crypto market surges.
Just briefly, I want to show you the total crypto market cap:

People only watching the BTC price are probably unaware what appears to be coming - another big move up for the cryptos!
DRutter
Posted Using LeoFinance Beta
---