Splinterlands - Stealth Focus - Daily Rewards - x12 Chests!
---

Hello my friends, back once again to share the daily rewards with you all!
Today we had the Stealth Focus which I quite enjoy, it's one of the more basic focus challenges out there now aka perfect for a noob like myself hahahah
I went with the same as yesterday, rented up decks for Yodin, Mylor and Alric- I did include a level 2 for each of them also in their respective splinters i.e Tarsa for Fire, Obsidian for Earth & Keyla for Water on the odd chance I cannot optimally use my "mains"
So if you read my update posts you'd know I love me some GF cards, so most of my decks are GF where I can acquire the cards for regular or cheap prices, I don't like over-paying but for some specific things I might occasionally. Currently its around 200 DEC/day to play like this, definitely not worth it but for a good grind, its well worth it.
Can see this little strat I've come up with being extremely amazing during the start of a season. Push hard as you can for two day before them rentals expire and collect upwards of 50 EoS, that'd be ideal! Seems to slow down drastically past the 60- mark. I did increase my EoS from 72 to 73 though, with half the bar filled, onto 74!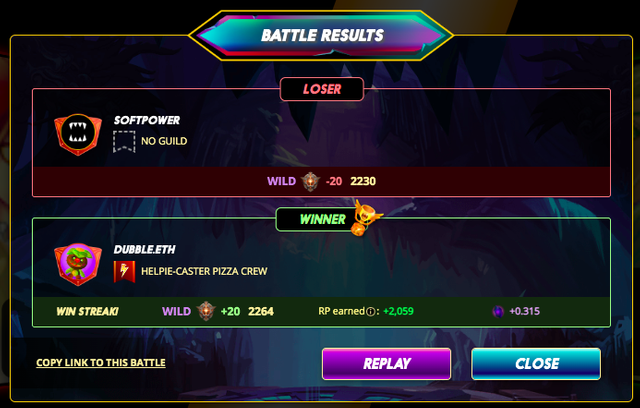 I had some amazing luck while playing, I went on a crazy win streak(s) in-between any singular loss I'd just pick back up where I left off and create a green wall of wins in my battle feed. It was incredibly fun destroying everybody who crossed my path hahah! Even managed my highest RP to date in the image above-
And the image below is my longest win streak, I zoomed out a tad for a nice image but the wins went on a little longer! 21 Wins in a row my current highest tally!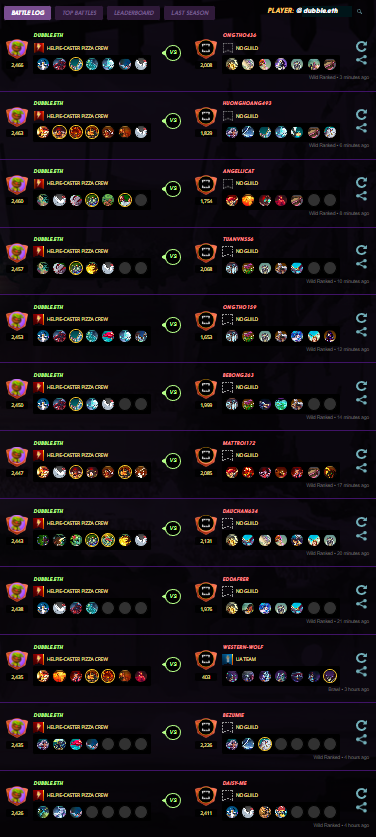 I finished up this fantastic grind in the #24th position for Bronze/Wilds. Quite impressed with myself if I do say so, considering a month or two ago I had no clue how to even play Splinterlands anymore, with some great advice from friends I've improved drastically, cheers guys!
Also it says my Max Streak in the screenshot is 20 so I guess it took this a little earlier than my final win for the streak ;)

Anyway, sorry for rambling so much! I hope everyone is having fantastic weekends & lets get into the chests! Good luck to myself and everybody else opening rewards today, hope they're juicy!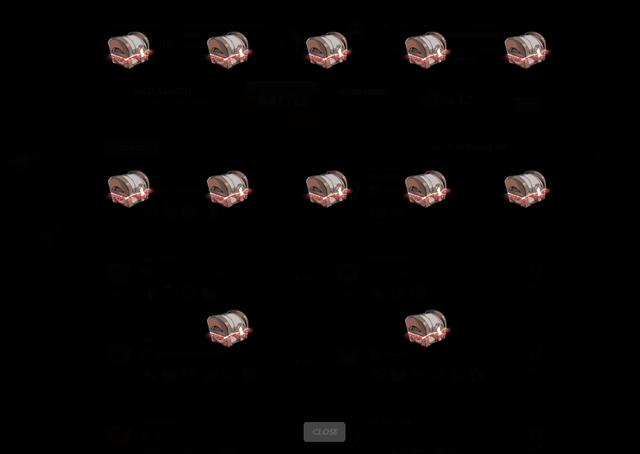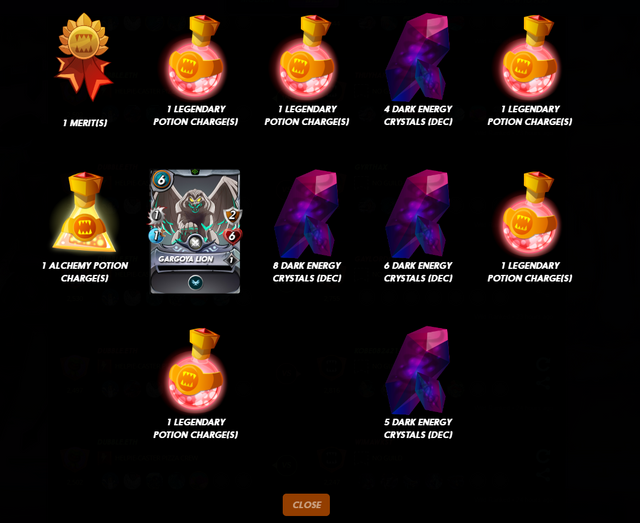 Quite a disappointment hahahaha but its okay, I had the most fun I've had since this Focus update, so that's progress! Definitely seems to have chilled out a tad with the randomness of games and decks you'll face but I guess we will see how next season fairs for us, not the best of rewards today but lets hope tomorrow is just holding out a GF for us, cheers everybody!

THANK YOU FOR READING!
---