Five Things I Love About Hive
---
I joined the hive platform August 2020. As a newbie, the only knowledge I had about the platform was how it communicated financially to its users, little did I know that it offered more than the financial reward. But that is only if a user is open to learning and utilization of the various resources provided on the platform. There are a lot of things I love about the hive platform aside from the obvious fact of gaining financial independence. I joined hive as a total novice on cryptocurrency and blockchain technology, I could barely organize my thoughts into writing, and I was shallow when it comes to exploring other areas of life. But I have noticed a significant change not just in my penmanship but also in other fields like cryptocurrency and it related.
Five Things I Love About Hive
COMMUNITIES : One thing I love about the hive platform is it differs communities that fits to almost all niches. With such numerous communities, it offers everyone an opportunity to write in their niche without the need to switch to an unfamiliar or unfavorable niche. I was amazed when I noticed even photographers for mushrooms had a space in the blockchain, it makes everyone feel welcome without the need to struggle so hard.
ENGAGEMENT : Engagement is one of the things emphasized on the platform. At first it seemed tiring to read a post or two in a day, until I realized how much reading from the perspectives of others made me see life differently. The process of engaging not only helps users to learn, it also provokes one into critical thinking. Through engagement I have met with friends who changed my narrative about life and we are good friends now.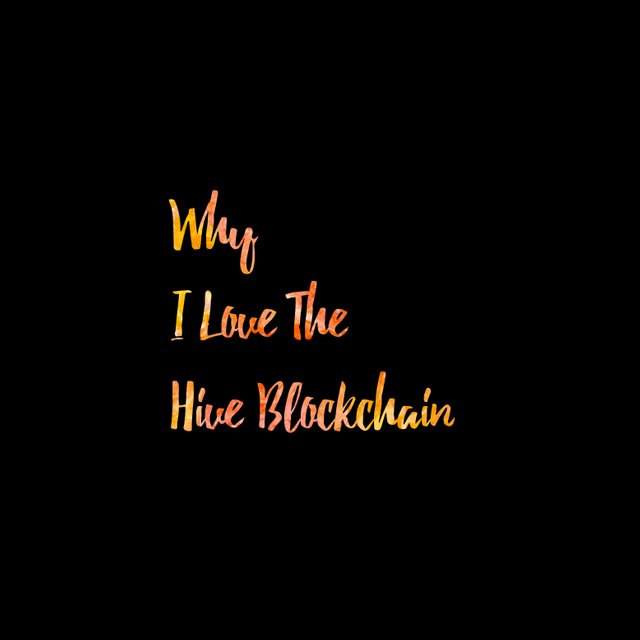 Designed by me using canvas
FRIENDSHIP : I have made a lot of friends on the hive platform and I'm still meeting amazing people in the platform. This friendship most often doesn't end on the platform, it goes ahead even outside the platform. I read a post by acidyo few days ago about a user who offered another user a job. This shows how the bond of friendship created on the platform could expand into something beautiful.
GUIDE FOR NEWBIES AND NOVICE: I'm not yet a good writer but I'm sure of one thing-I'm no longer a complete novice in writing and this development is as a result of the guide I got from the platform. Most users on the platform are patient and ready to teach newbies and novices who are ready to learn. The hive platform has groomed a lot of newbies to become professional writers and such an act is an encouragement to people who feel they aren't good.
Finally....
REWARD : The hive platform rewards users for almost everything that is done on the platform. Commenting, posting, delegating, following a curation trail, voting, etc. Has a way of giving back to users. It's always a win-win as long as a user is dedicated even if it's in one area. The hive Blockchain has helped a lot of hivers including myself reach a state of independence and it's something I'm grateful for daily in my life.
There are a lot of things I love about the hive platform but the above mentions are the top most. No doubt, you've benefited from either one of the mentions.
Posted Using LeoFinance Beta
---