News of the day.
---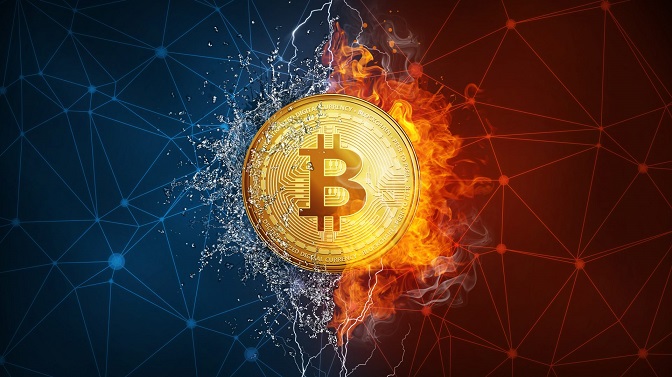 I have never seen so many posts about the same topic.
Must have been at least 20 mentions in my feed.
MicroStrategy Inc. is borrowing $400 million to buy more Bitcoin while also writing down the value of its existing holdings. It's the first-ever junk bond sale used for financing purchases of the volatile cryptocurrency.
You know what's more interesting than this actual news? How much the thirsty goblins in the cryptoverse have latched on to it. Please make number go up, Michael Saylor!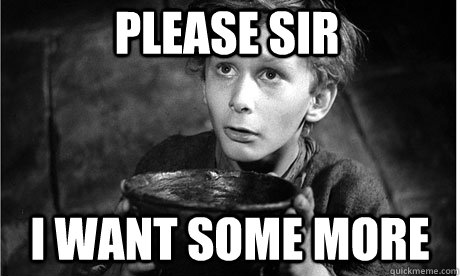 Savoir Saylor
Even funnier, all these articles are talking about how much money Microstrategy has lost because of the Bitcoin crash. Spoiler alert: Microstrategy hasn't lost any money. They are up a ton. Has everyone already forgotten that Michael Saylor is basically going to go down in history as the spearhead to institutional adoption? Yeah, the person who frontruns the market doesn't lose money... they make a shitload of money... duh.
As a result, MicroStrategy now holds about 91,579 bitcoin at a total purchase price of $2.23 billion, at an average price of $24,311 per coin.
And now after a 50% plus dip MSTR goes long again and loads up on debt to buy more... and everyone talks shit about what a risky play it is. Ha! Memory of a goldfish I tell you! Will they still be talking trash when Saylor is the richest person in the world I wonder? Probably.
---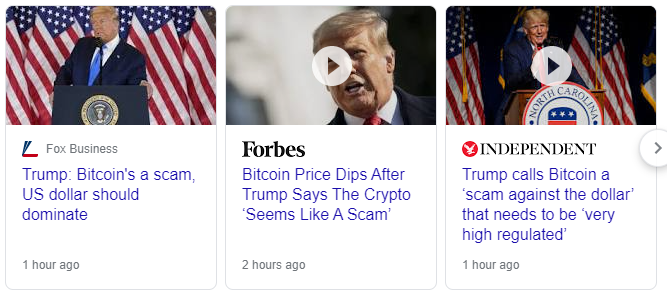 In other news, Trump tries to stay relevant by denouncing Bitcoin as a scam and praising the almighty dollar. No surprises there. This isn't anything new. He doesn't know anything about Bitcoin, just playin that politics game. This is showcased by the quote that it needs to be "very high regulated". Hm, yeah, it can't be regulated. That's the entire point. Only the banks can be regulated.
And that's what Coinbase, Bittrex, and Kraken are: Banks.
Hilarious how they can't even regulate the banks like Binance and Huobi. Really goes to show you how crazy this is all getting. Shadow banking has never been easier thanks to Bitcoin.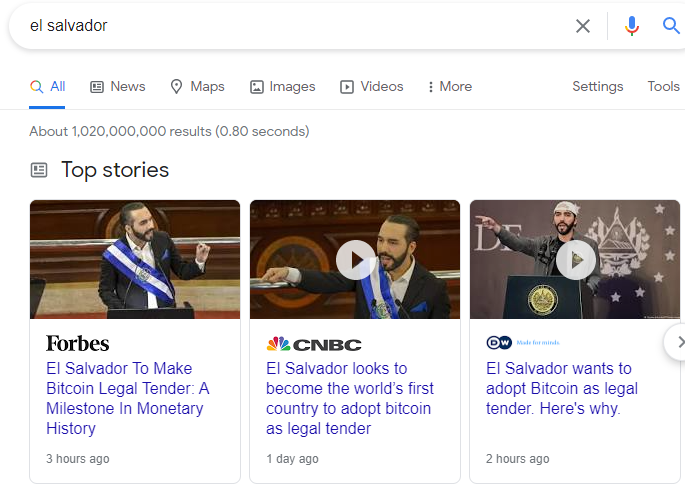 Speaking of regulations... we are getting less, not more.
And on to the Grand Finale!
Well lookie lookie what Google has to say about "el salvador". Bitcoin is soon to become a foreign currency and crypto twitter is still concerned that number won't go up. Once Bitcoin is deemed a currency it can no longer be taxed for capital gains. I had no idea that it would only take one country to accomplish this. Pretty crazy stuff.
The dominoes will continue to fall on this front. It doesn't matter if other countries don't recognize Bitcoin as a foreign currency at first. More and more countries are going to follow in the footsteps of El Salvador and make this an unavoidable reality. If I'm being honest: this is happening much sooner than expected.
This creates a huge incentive for crypto innovation and users to flock to the countries that rightfully classify it as legitimate currency. Every country that finds itself under the thumb of imperialism can now follow El Salvador's lead and hit the ground running as this new cooperative economy is forged.
---
I always wondered why crypto was legally considered "property" in the states. It makes no sense because you can wash trade crypto and take the losses on your taxes. Looks like I have the answer. Even though property doesn't make sense they sure as hell don't want to give it currency status where there are no taxes. Funny how they immediately had to admit that Bitcoin wasn't a security. I suppose "commodity" is still on the table, but I don't know the law surrounding that either.
We are rapidly approaching an era where crypto will start being accepted by vendors and actually used as currency. Once that happens it will pretty much be impossible to deny that this asset class is indeed currency and not some product they can siphon taxes from. Again, this is all happening so fast and all anyone can seem to ask is "when number go up!?" This is why we can't have nice things, children. Good things come to those who wait.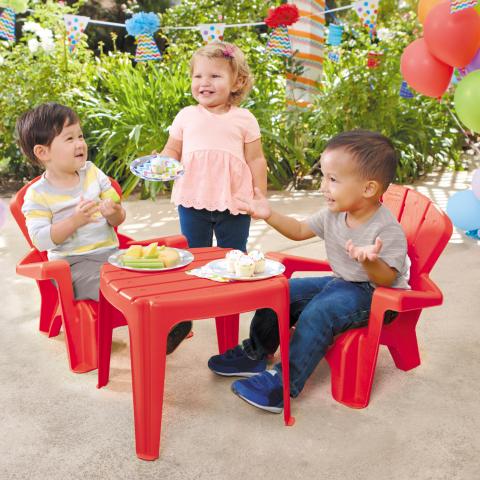 Are we there yet? Are we there yet? Are we there yet?
Target is still Q4 2021.
Has been for 3 years.
Get over it.
Posted Using LeoFinance Beta
---