How LEO Delegation Can Help New LeoFinance Users [EN/FR]
---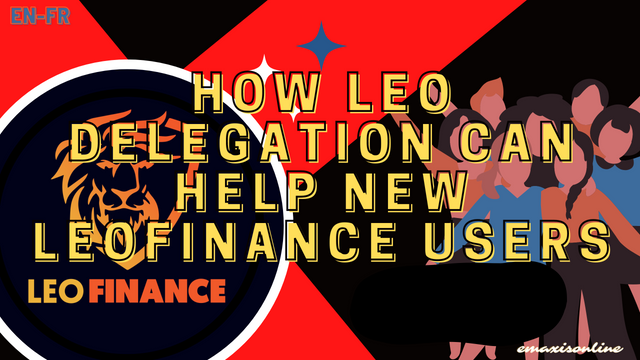 Around 3 weeks ago, I won the LEO delegation prize for stacking LEO tokens during a monthly event known as LPUD (LEO Power Up Day). Since it happened in December, I can say that it was my lucky month so far in 2022. There were various LEO Delegation rewards, but I won a 2K LP reward, but thanks to @steemstreems who added 1K more LP making it 3K in total, there was one special year-end prize for everyone just for adding LeoPower (LP) on LPUD and get the same amount of delegation in return for 3 weeks.

Courtesy: https://he.dtools.dev/
You can see in the above image the delegations I've got from anomadsoul and steemstreems. I think these will soon be taken away as the duration of the reward is about to end.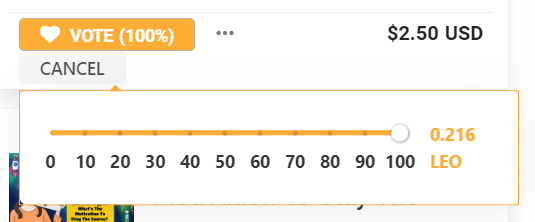 Vote value equals 0.216 LEO at 100%
My current vote stands at 0.216 LEO if I vote on a post or a comment at 100%. I mostly consume 20% of voting mana and stop further voting, because it takes time to replenish voting mana and voting with less mana also drops vote value.
I would say I might get 20-25 LEO from both delegated and my stacked LP. Because I receive around 50% from curation rewards that will be approximately 0.1 LEO per 1 vote.
Each LEO counts toward my LEO goals and it will also help me accumulate LEO tokens for the upcoming LPUD event on January 15. How sweet!
LEO Delegation for New Users / Hiveans
Recently, I was looking at my LEO delegation reward, and suddenly a mischievous idea clicked into my mind, I said to myself that if LeoFinance delegated 10 HP to each recruit, why not it should delegate LeoPower to new joiners then?
I thought about it and I tried to determine the benefits of it and how it could create more engagement in https://LeoFinance.io website and #threads section.
I may be wrong but I guess there is no such community that offers layer-II tokens as delegations to new HIVE users. I think this idea will bring more dedicated users in LeoFinance and HIVE communities, who can uplift the engagement gauge to the next level.
How LEO Delegation Should Work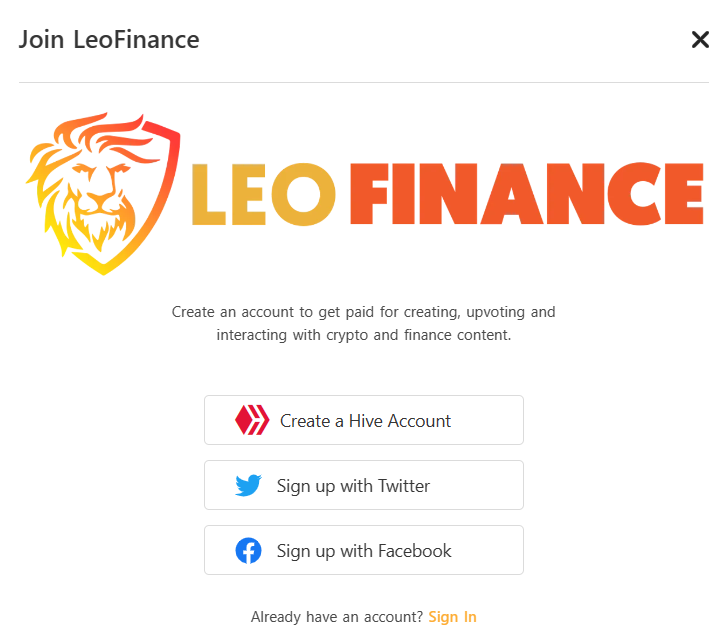 Benefits of LEO Delegation to New Users
As I foresee a steep rise in traffic to LeoFinance.io by adding this delegated LP feature for new signups. What other benefits it can provide, let's talk about it.
This is a small suggestion that came into my mind and I thought that it should be presented before LeoFinance Team for review. I know it is a big task to arrange a huge amount of LEO tokens and then make new codes at the backend to assign delegations to new users. But, I feel it is doable.
Version Français
Comment la délégation LEO peut aider les nouveaux utilisateurs de LeoFinance
Il y a environ 3 semaines, j'ai remporté le prix de la délégation LEO pour avoir empilé des jetons LEO lors d'un événement mensuel connu sous le nom de LPUD (LEO Power Up Day). Comme c'est arrivé en décembre, je peux dire que c'était mon mois de chance jusqu'à présent en 2022. Il y avait plusieurs récompenses LEO Delegation, mais j'ai gagné une récompense LP 2K, mais grâce à @steemstreems qui a ajouté 1K LP de plus, ce qui en fait 3K au total, il y avait un prix spécial de fin d'année pour tout le monde juste pour ajouter LeoPower (LP) sur LPUD et obtenir le même nombre de délégation en retour pour 3 semaines.

Courtesy: https://he.dtools.dev/
Vous pouvez voir dans l'image ci-dessus les délégations que j'ai reçues d'anomadsoul et steemstreems. Je pense que ceux-ci seront bientôt supprimés car la durée de la récompense est sur le point de se terminer.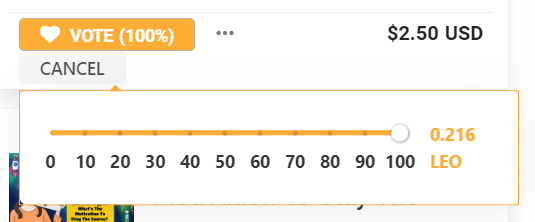 La valeur du vote est égale à 0,216 LEO à 100%
Mon vote actuel s'élève à 0,216 LEO si je vote sur un post ou un commentaire à 100%. Je consomme principalement 20% du mana de vote et j'arrête de voter, car il faut du temps pour reconstituer le mana de vote et voter avec moins de mana diminue également la valeur du vote.
Je dirais que je pourrais obtenir 20-25 LEO à la fois de mon LP délégué et empilé. Parce que je reçois environ 50% des récompenses de curation qui seront d'environ 0,1 LEO pour 1 vote.
Chaque LEO compte pour mes objectifs LEO et cela m'aidera également à accumuler des jetons LEO pour le prochain événement LPUD le 15 janvier. Comme c'est doux!
Délégation LEO pour les nouveaux utilisateurs / Hiveans
Récemment, je regardais ma récompense de délégation LEO, et soudain une idée espiègle m'est venue à l'esprit, Je me suis dit que si LeoFinance déléguait 10 HP à chaque recrue, pourquoi ne devrait-il pas déléguer LeoPower aux nouveaux adhérents alors?
J'y ai réfléchi et j'ai essayé de déterminer les avantages de celui-ci et comment cela pourrait créer plus d'engagement dans https://LeoFinance.io site Web et #threads section.
Je peux me tromper, mais je suppose qu'il n'y a pas de communauté qui offre des jetons de couche II en tant que délégations aux nouveaux utilisateurs de HIVE. Je pense que cette idée attirera plus d'utilisateurs dévoués dans les communautés LeoFinance et HIVE, qui peuvent élever la jauge d'engagement au niveau supérieur.
Comment la délégation LEO devrait fonctionner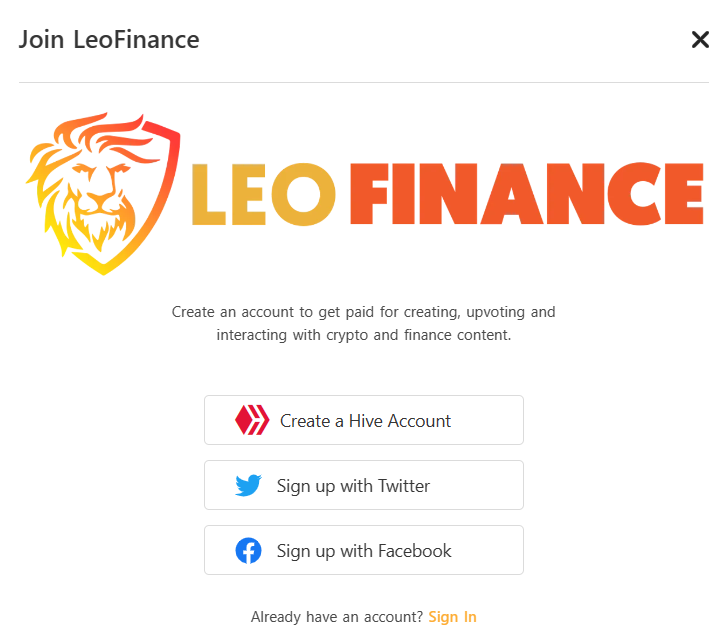 Avantages de la délégation LEO aux nouveaux utilisateurs
Comme je prévois une forte augmentation du trafic vers LeoFinance.io en ajoutant cette fonctionnalité LP déléguée pour les nouvelles inscriptions. Quels autres avantages cela peut fournir, parlons-en.
C'est une petite suggestion qui m'est venue à l'esprit et j'ai pensé qu'elle devrait être présentée à l'équipe LeoFinance pour examen. Je sais que c'est une tâche importante d'organiser une énorme quantité de jetons LEO, puis de créer de nouveaux codes en arrière-plan pour attribuer des délégations aux nouveaux utilisateurs. Mais je pense que c'est faisable.
Author: emaxisonline
Image: Poster made with Canva.com, logo taken from LeoFinance.io
Translated with Bing.
Posted Using LeoFinance Beta
---