Always Someone Watching
---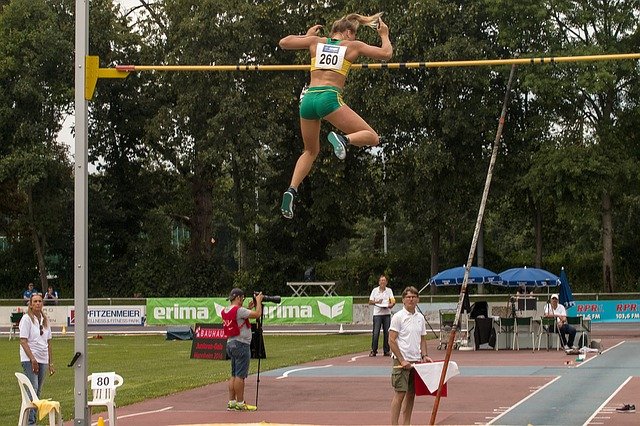 I used to be a big fan of professional Athletics back in my high school/college days [I still am anyway]. I could watch a 3 hour long IAAF circuit meeting without getting tired. Among the events that instantly captured my attention were the sprints, which are still the most glamorous of all athletic events.
There were some that took some time to embrace such as Pole Vault and the long distance races which Ironically I have taken up as one of my favorite hobbies. For me it wasn't so much the lure of the particular events that changed my mind about them; rather it was the performance and charisma of certain individuals that attracted me.
Elena Isinbayeva was and will likely remain my favorite Pole vaulter of all time, she certainly is one of the greatest. Watching her attempt and set one record after another sometimes meant watching extra hours after the TV coverage for the competition had officially timed out. The swagger that she brought into the event, resulting from her excellence and dedication keenly captured my interest to the extent that I began to take interest in other rivals at the time such as Jennifer Suhr and the competition as a whole.
This isn't just a post to adulate Elena though. My major point is that excellence never goes unnoticed. We sometimes are aloof of the people that may look up to us for inspiration and merely act as if we are responsible to no one. While the burden of responsibility should never fall on use in that regard, we still owe it to ourselves to put in the background work it takes to be admired.
Those who are admired on this platform are largely those with improved stake. I use the term loosely though based on some vanity metrics but I believe the average person just starting out on hive will likely look towards bigger accounts for direction compared to accounts around the same level. What may be hidden is the level of work that goes into building to that level. Excellence is to be admired, the price is not.
People don't really like to hear this but our actions can and do influence the actions of others. It isn't something to be frightened of, rather it is a good motivation to pursue excellence.
Posted Using LeoFinance Beta
---