We're in a deep ... situation again. If you've been watching the market you know what our beloved BTC did. It dropped below $50k. There's word on the street that Biden's tax announcement has caused the market bleed, as the tax increase on capital gains has scared people. They better sell everything now and pay the 23% now than pay 43.4% or more later.
Others say those who the new law would apply, those with more than $1 million in annual income, are capable of avoiding taxing anyway and that they have nothing to do with the dump.
Obviously it's always good to know what's causing things and why the market reacts lit it does, but in the meantime it's good to also know what is there to do, have a plan B, plan C etc.
I'm not affected by the new law (IF it's going to pass because there's a bit IF there) and chances to be effected ever are basically zero, but it's still nice to know the details.
According to CNBC, Over $200 billion wiped off cryptocurrency market in a day as bitcoin plunges below $50,000. This is huge and there are suspicions that the bitcoin is taken off the market and stored in cold wallets as it most likely was bought by institutions.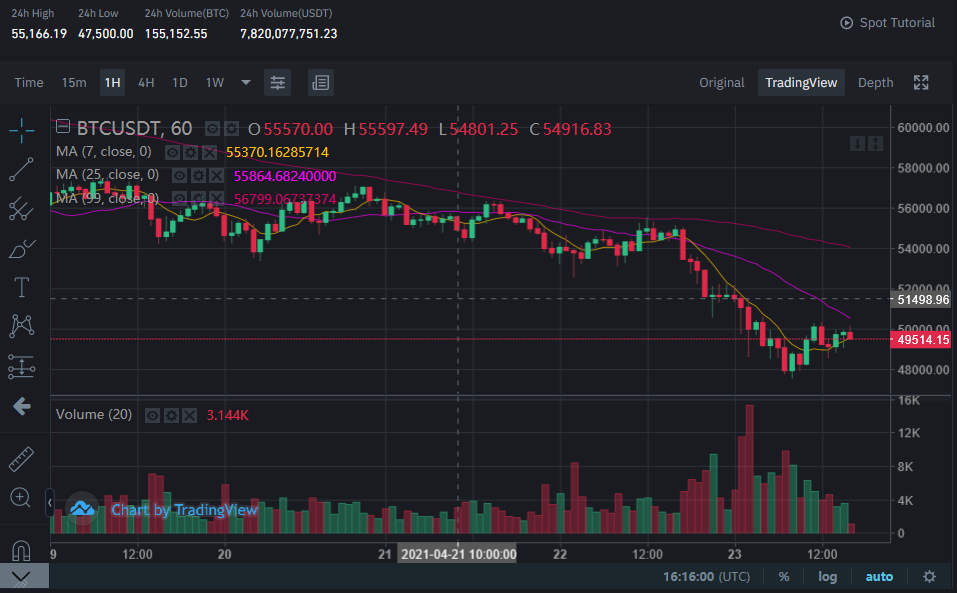 source
I didn't get hurt and even if BTC's next leg will be way below $50k I won't get hurt, but maybe there's a great opportunity coming that can benefit us.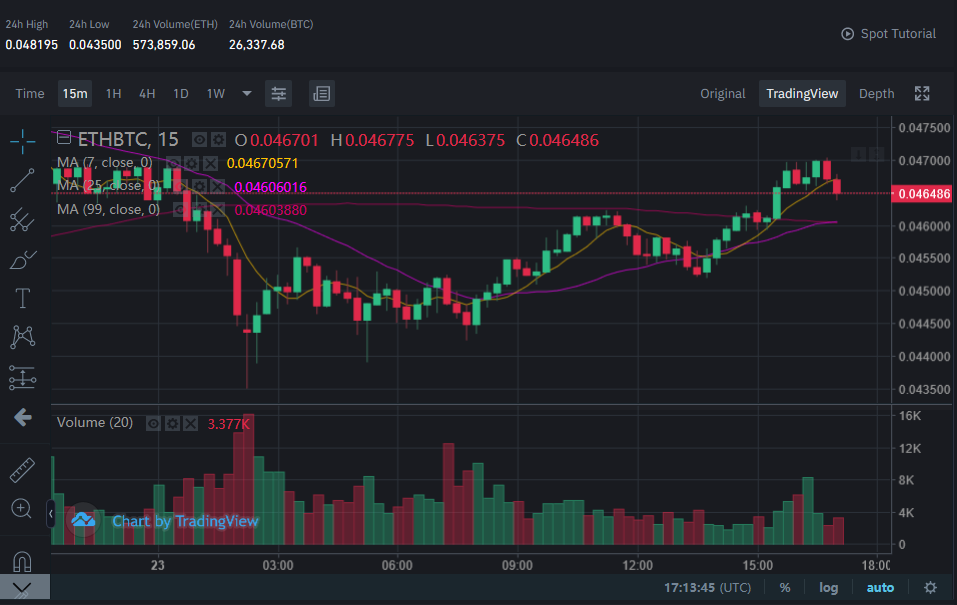 source
ETH looked good today and lucky me, I was able to buy at the bottom and add more to my bags. ETH has a great future and it would be foolish not to invest now and profit later.
BTC is another matter. I don't doubt the future of BTC and know what we're experiencing now is totally normal. It happens. Some analysts say BTC is going to go up from here, reach the $54k level and then drop to $44k, $43k, even to $42k and go up again after some time. Will it happen? Most likely but who knows.
My plan is to invest more in BTC but not yet. I'm planning to wait for the next leg down and buy more at around $44k or $43k but I'm o with $45k as well. It would be great. If I were to choose between buying at $45k or waiting to drop to $43k and risking missing out, I'd say I'm ok with $45k as well. On the long run t will not matter much.
Till then I need to get as much cash as possible, but I'm not going to sell my kidney, mortgage the house or get into debts. I need to set my affairs in order and allocate my funds the best way I can. We may not get another chance, so I have to be ready.
My last investment in BTC was in February, when it went below $47k, since then I've invested very little in BTC, as if I felt the drop is coming. Now I don't want to miss this.
Alts are also important and I'm keeping an eye on them, but it's not time yet to take profits.
What about you? Any plans for the near future regarding crypto?

Join me at Bybit and get $10 bonus in BTC! Plus, up to $600 worth of rewards await in your Bybit Rewards Hub.
Get started with my referral code: m3yjA
https://www.bybit.com/en-US/invite?ref=m3yjA

Posted Using LeoFinance Beta