From Extreem Fear To Extreem Greed
---
The last couple of days were pretty interesting in the crypto world, Elon Musk's and Vitalik's action have caused some waves. I've been watching the Bitcoin Fear and Greed Index and it's been quite funny.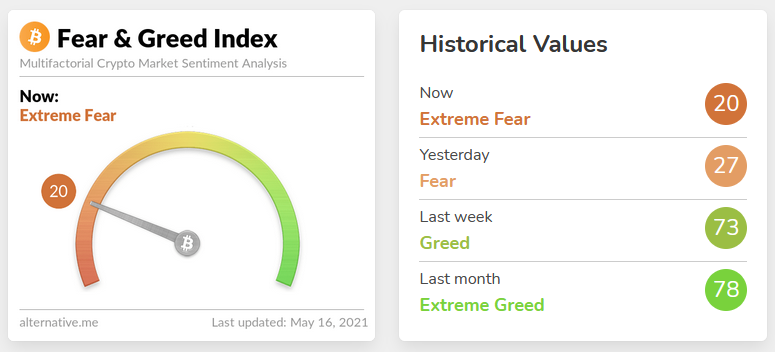 source
Yesterday the index was sitting at 27, which means fear, today it's sitting at 20, which can be translated into extreme fear.
At the time of writing, Bitcoin is 28% below its all time high! That's more than a quarter drop which makes it the most brutal pull back since the start of the bull market.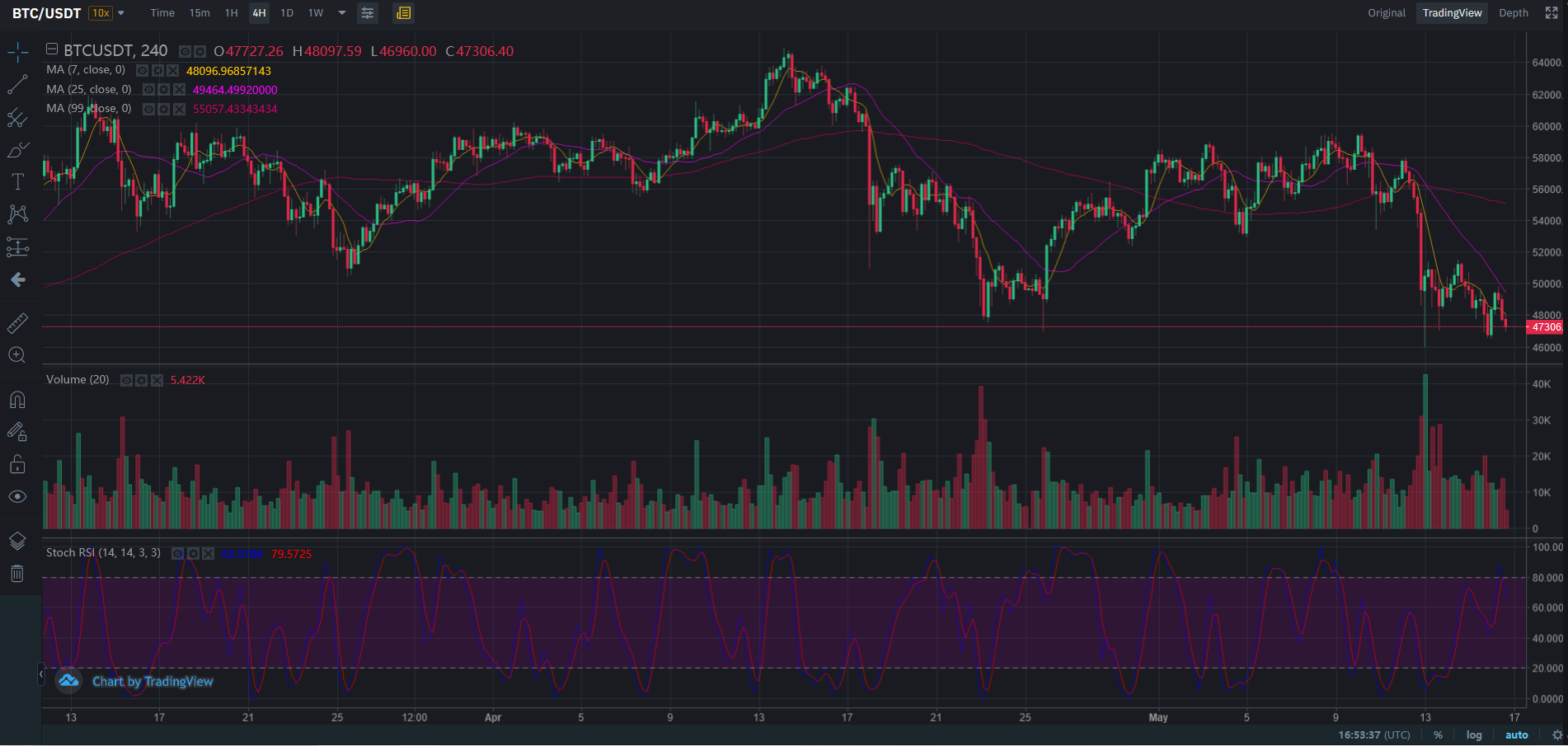 4h BTC/USDT chart on Binance
If you compare the chart with the Bitcoin Fear and Greed Index, you see why the fear index shows Extreme Fear.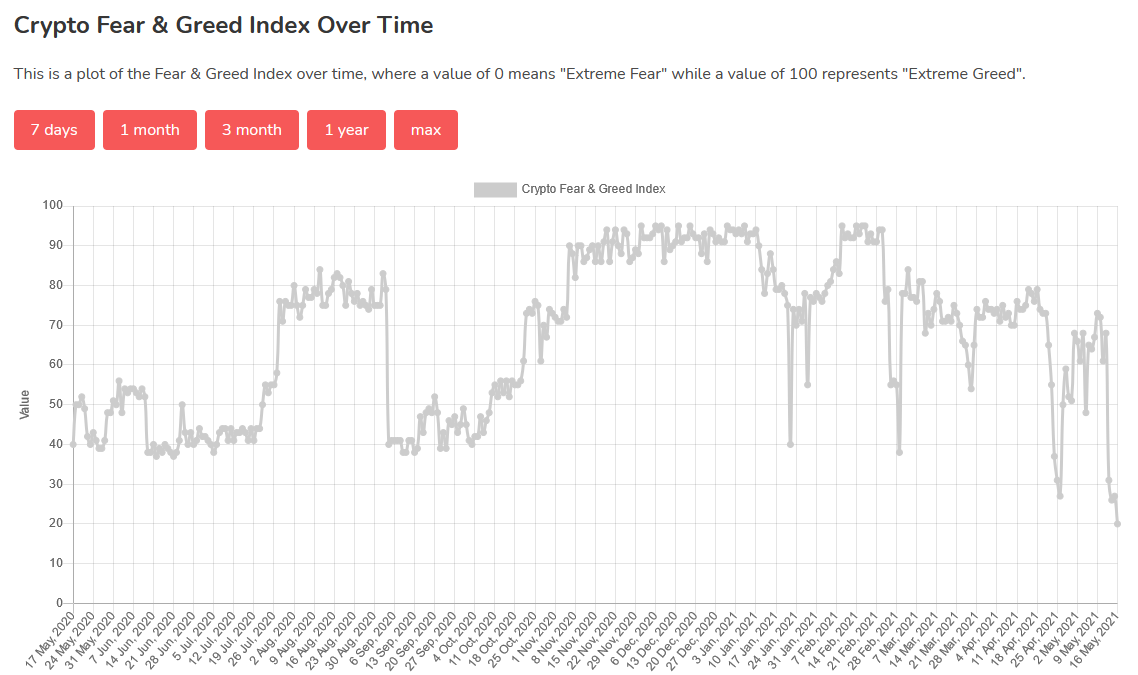 source
Looking back in time, this is the lowers in the past year, meaning there was no such fear in the past year, only or mostly greed.
This is an unusual situation, without a doubt, but not unexpected. We know crypto is volatile, can go up and down and it goes up and down all the time. These corrections can happen and are good as well, however, not for everyone. I bet quite a few got rekt, yet again.
One thing is certain. This bull market teaches you a lot of things if you are willing to listen and learn. There are situations you've never thought of as this is not something anyone would know but that's not an excuse to not be prepared.
At the end of February or early March, when BTC dropped below $47k, we thought that was the bottom and we'll never see that price again. Yet here we are a couple of month later, experiencing the same situation again, with a tiny difference, which is that BTC has retraced from its ATH.
We're working towards gaining financial freedom and these occasions are perfect to fill our bags with goodies for later, but for that to happen, we need to be prepared. I've been learning a lot in the past month and I'm glad I was able to take some profits I can reinvest now.
These events won't remain without echo. Tomorrow every platform will be full with speculations about what has caused the crash. I've already seen a few, but honestly, this is why the Fear and Greed Index is working so well. People are acting on what one or the other says, instead of looking at what really matters.
Life is 10% about what happens to you and 90% about what you do with it. Those who are fear selling are selling to those who know this is going to happen. Each time a bunch of people lose money, money that goes to those who (most likely) are already rich. It's time to decide which side you are representing as it is affecting your budget, big time. I'm happy to experience these waves and even more happy to see my portfolio growing when the market is red and there's blood all over. Each situation is good if you can learn from it. Buy the red, sell the green, the golden rule to remember!

By the way, Firefox has crashed at least 20 times while I was putting together this post.
Join me at Bybit and get $10 bonus in BTC! Plus, up to $600 worth of rewards await in your Bybit Rewards Hub.
Get started with my referral code: m3yjA
https://www.bybit.com/en-US/invite?ref=m3yjA

Posted Using LeoFinance Beta
---