Who's Influencing What?
---
Today was a special day for me as (lucky me) I had time to spend watching the market and also watching how people react to the market on social media platforms.
News
For those of you who are not familiar with today's events, quite plenty has happened in a short period of time.
The weekend was a bit bumpy, the market was very volatile and on the daily, BTC had two green candle printed. Today the chart started out ok, on the 1H we had 3 green candles, followed by one big red candle, after which we got two more red candles. It looked like it's better to do nothing, wait till we get a clear direction as things could go either way.
Then at some point all hell broke lose and for me, who was perfectly safe, the whole scene got quite comical.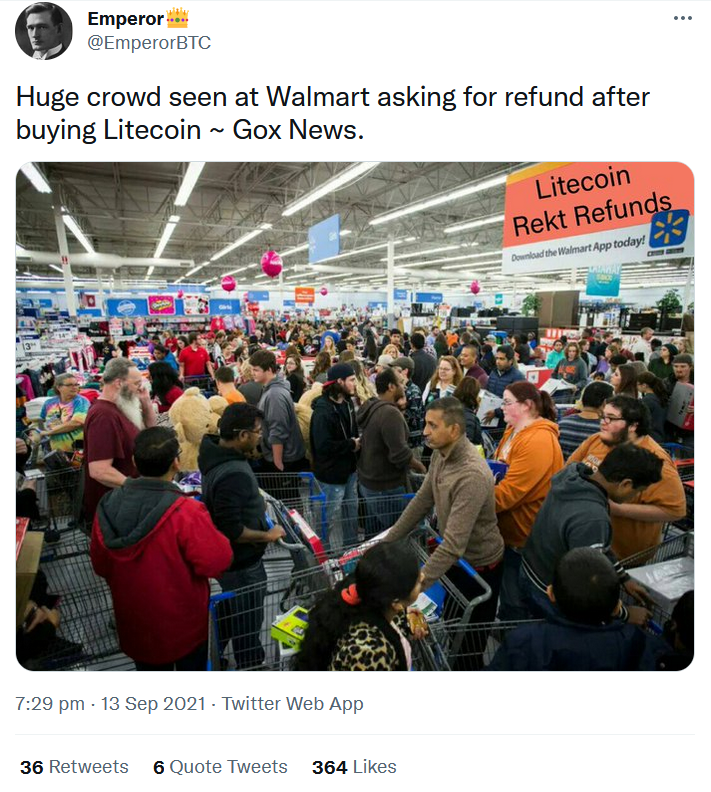 source
Litecoin all of a sudden went absolutely beserk, did a 37.8% upwards. All you could see on Twitter was tweets like wtf, holy sh_t, omg and so on. Turns out the spike was due to a rumor according to which Walmart is going to partner up with Litecoin, which was later denied.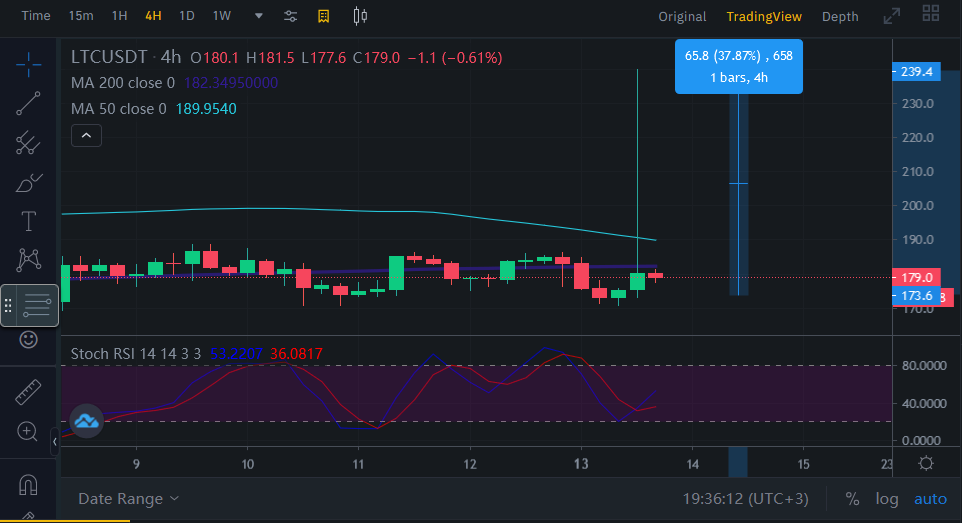 source
Then BTC decided to to do a nice trick and printed two nice candles, one big green on the 1H and right after that a red one, even bigger than the green.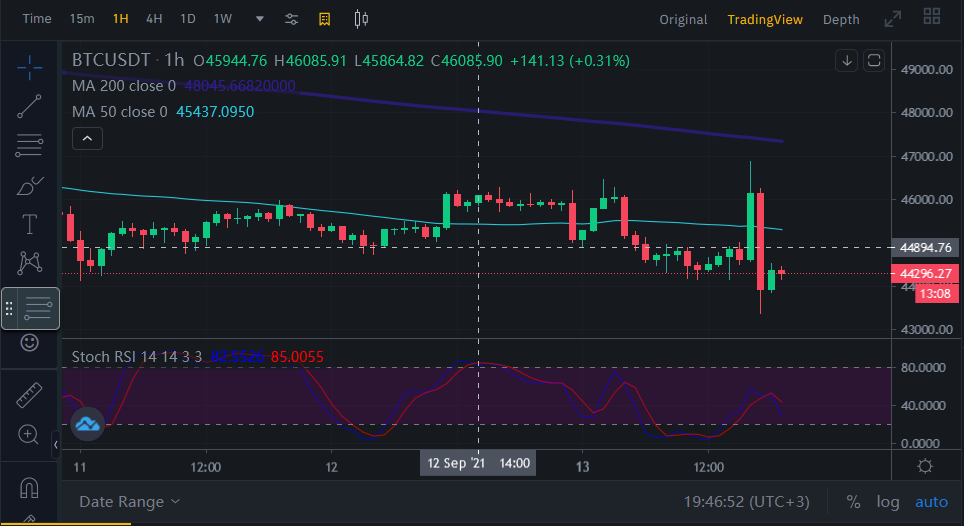 source
Consequences
A price action like that (no matter which asset we're talking about) brings out people from boredom, to the social media platforms. The clueless ones were there to look for clues, hoping to learn from the smart ones. The other half, those who consider themselves smart were trying to look smart, guess direction by making predictions.
They say buy the rumors, sell the news and in the first case those who started the rumors knew what's going to happen. It may have been a leak and maybe the company had no choice other than to deny it. I don't know, I guess time will tell. In any case, some people got hurt for sure as they bought the rumors and turned out there was no news. I'm glad I was not among them as LTC is now back to square one, aka where it was.
There was a valuable lesson for me and I got to see something you rarely see on these platforms. The other day I saw a tweet about KSM. One of the influencers tweeted a buy. Then a couple of hours later the tweeted the screenshots about her exit. The profit was around $2k, which is not something to neglect. It is totally doable, he market can give you that every day if you have a few 10ks and the necessary knowledge. I remember I thought wow, I want to get there one day.
Then today I saw the same person tweeting that the market movement today (most likely BTC) has costed her 3K. I'm not happy about it as losing money is never good. However, I appreciate her gesture as in this case she could have just stood quiet as there was no evidence of the trade previous to closing down the position, but she didn't.
How many you see shilling their trades, then when things go wrong, they just delete their tweets. Not many you see admitting their losses. We all know trading is not all Disneyland. You win some, lose some, that's how this works. You get stopped out, you learn from your mistakes and move on. Next time you make sure your RR is better.
While Hive
When the craziness started, some said LTC will drag the whole market with it. My only concern was HIVE, believe it or not. My portfolio is filled with good quality coins, so I'm not worried about those, but HIVE is a different matter. And yet, HIVE is holding strong. I keep saying how proud I am about HIVE and I mean it.
Buying the rumors has its risks. Fake news like this can empty your pockets pretty quickly. I expect this to happen more often as crypto is getting adopted slowly and there's room for manipulation. It's happened with Apple a while back and I expect to happen again with random companies.
As I said, the good news is HIVE is holding strong. So it looks like we're strong and don't react to fake news, not to BTC's volatility for now. Let's see if BTC has to revisit lower levels. Obviously no one knows what's going to happen, but based on how it's holding now, I truly hope it won't be a bigger drop that a few percents and after that, sky is the limit.
Posted Using LeoFinance Beta
---