November 2022 recap - Reaching new lows
---
Again a month has passed. Let me show you how my portfolio did.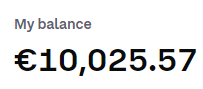 Market update
October was a month in which most cryptos took a deep dive. This was mostly because of the FTX debacle. The total market cap of cryptocurrencies went down from 1.01 tn to 860 bn. Bitcoin dominance was down from 38.7% to 38.2%.
Looking at the prices of the individual currencies, Bitcoin went down from $20,400 to $17,075 this month. The price of Ethereum went down too, from $1,570 to $1,275.
Current Portfolio
Again I didn't invest more money in Bitcoin and Ethereum. My overall portfolio value is now about €1,200 lower than one month ago. My portfolio obviously shifted towards fiat. My personal BTC "dominance" is down a bit to 37.3%.
In total I have invested €2,600 in Ethereum and Bitcoin, so I'm still at a €7,400 overall profit.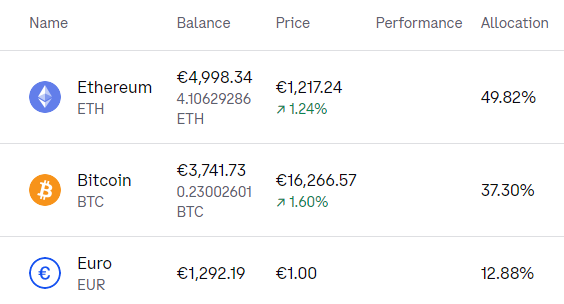 I managed to steadily increase my Hive Power holdings from 7,820 to 7,923 HP. The highest amount ever.
Have we finally bottomed the bear market? Or are we going to go even lower? We'll find out in the coming recaps.
Posted Using LeoFinance Beta
---