Quick Guide to Tokocrypto Mobile
---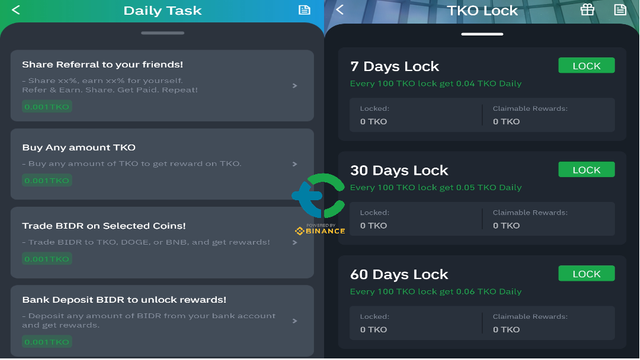 This is a quick guide to Tokocrypto, a local cryptocurrency exchange which is one of the necessities to begin in crypto. Tokocrypto is based in Indonesia. Indonesians and people who have access to Indonesian's financial system can buy cryptocurrency or sell cryptocurrency to cash through Tokocrypto. However, if your bank is listed in the withdrawal section, you may be able to sell cryptocurrency to cash even if you do not have access to Indonesian's financial system. Other than that, Tokocrypto started daily tasks at the time of this writing to encourage more users to trade and with their release of TKO tokens, we can lock them and earn interest. Originally, this article was intended to be combined with the cryptocurrency quick guide but too many large images in one place can be overwhelming for many readers which is best to be separated here. For those already literate in information communication technology (ICT) probably does not need this guide so go ahead and read the quick guide cryptocurrency instead.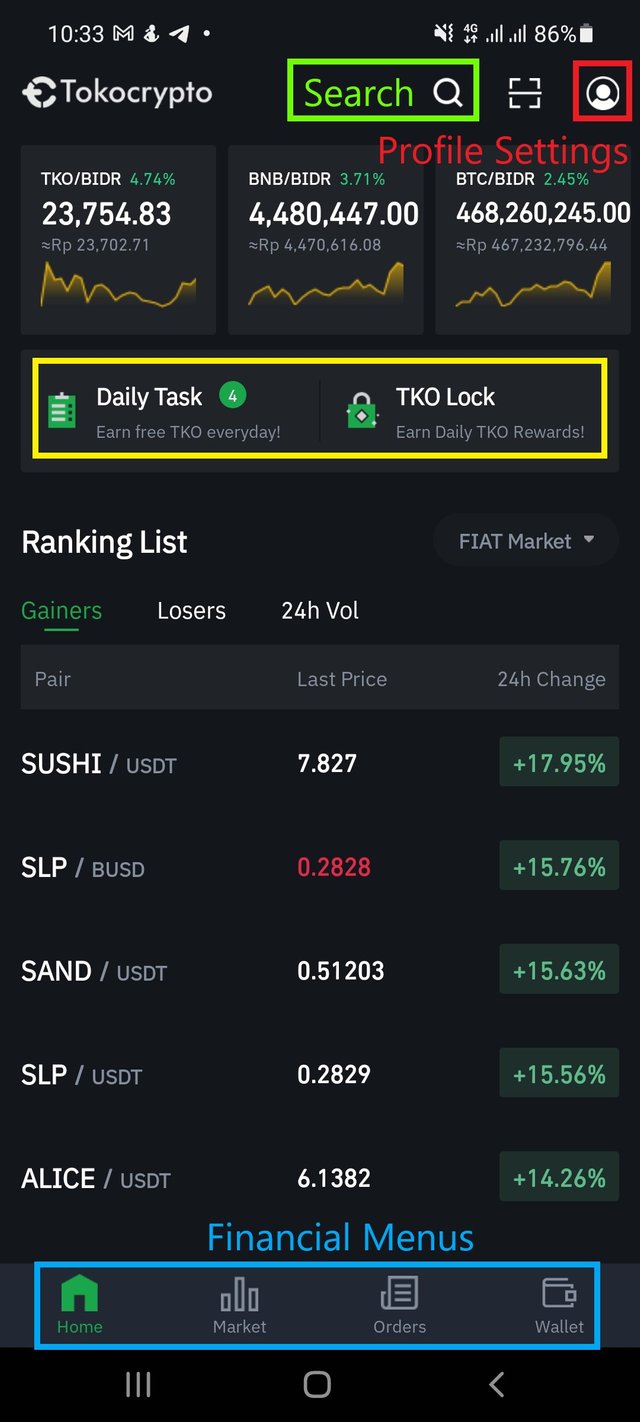 On the home menu of Tokocrypto, we can see that the bottom menus are financial menus, and the top right is the setting menus such as identity verification, language, default currency, and security. I can see a scan menu but I am not sure what it is for at this point. Maybe for shopping in the future.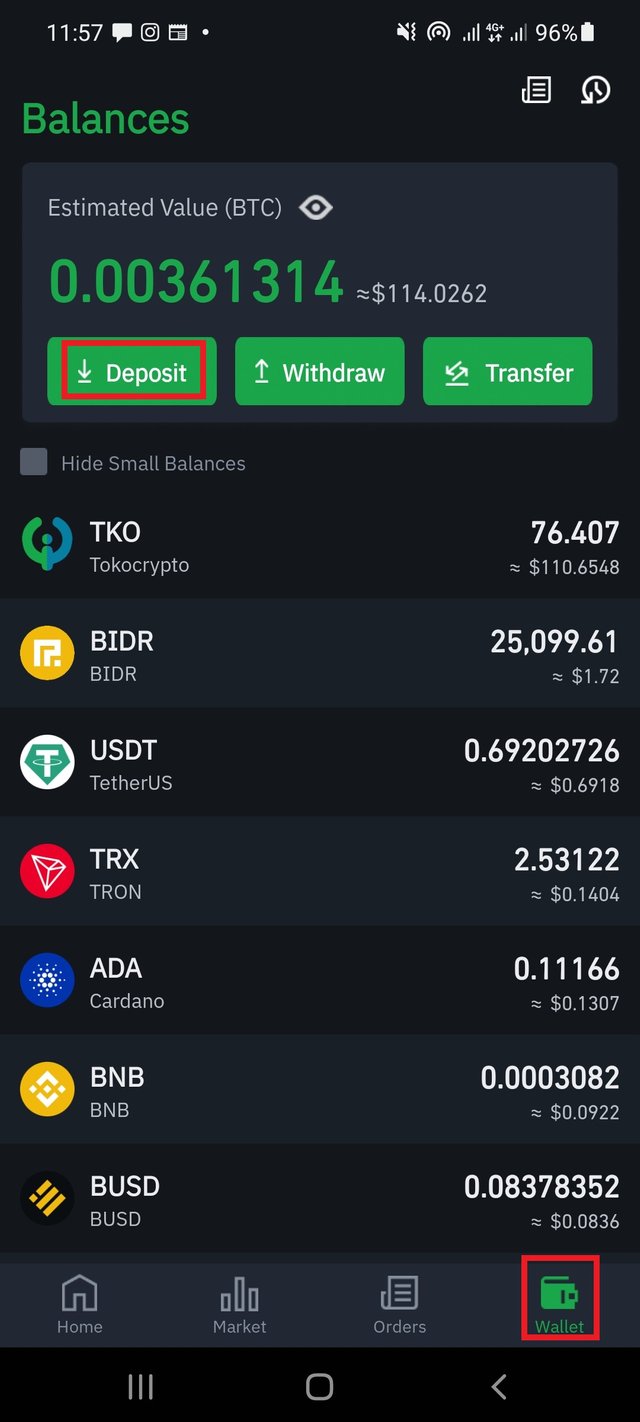 While the first thing that people introduces an exchange to other people is the market menu, but since the theme here is local exchange, the first thing to introduce is the wallet or fund menu because the main purpose of local exchange is for new users to buy cryptocurrencies with their cash or users to sell cryptocurrencies for cash.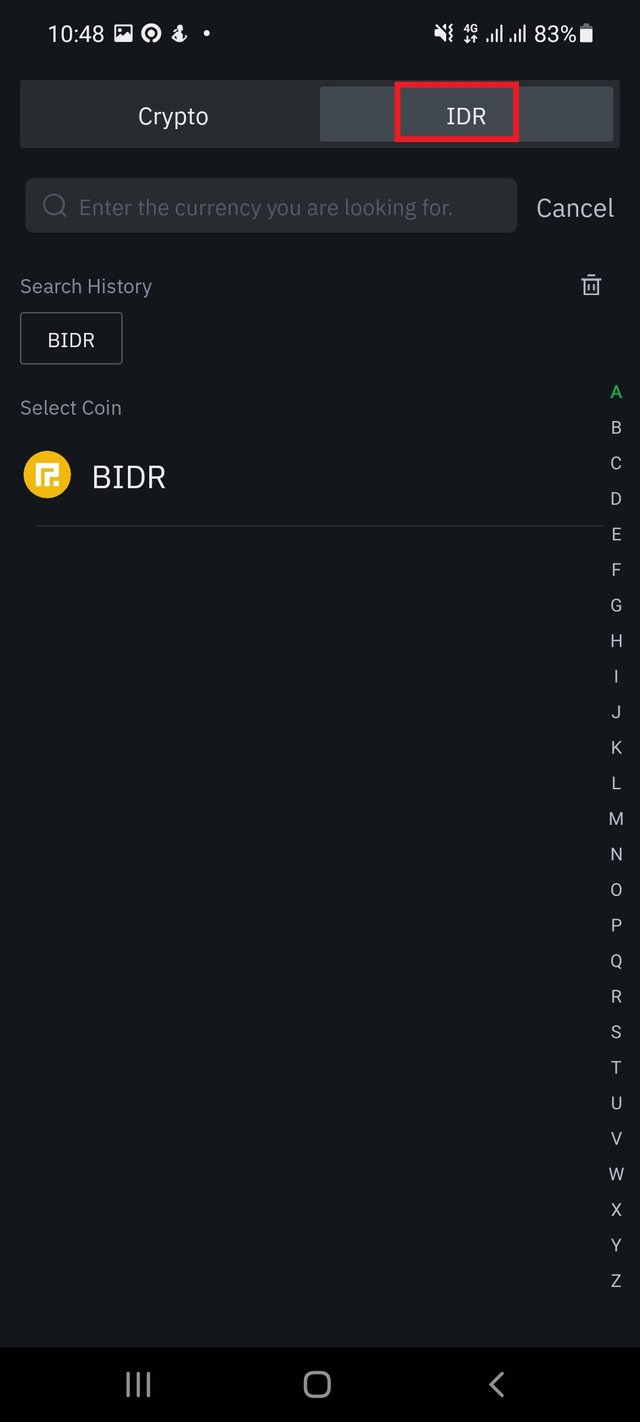 For now the fiat currency for new users to deposit to start buying crypto is Indonesian Rupiah (IDR) where in this case is Binance IDR stable coin.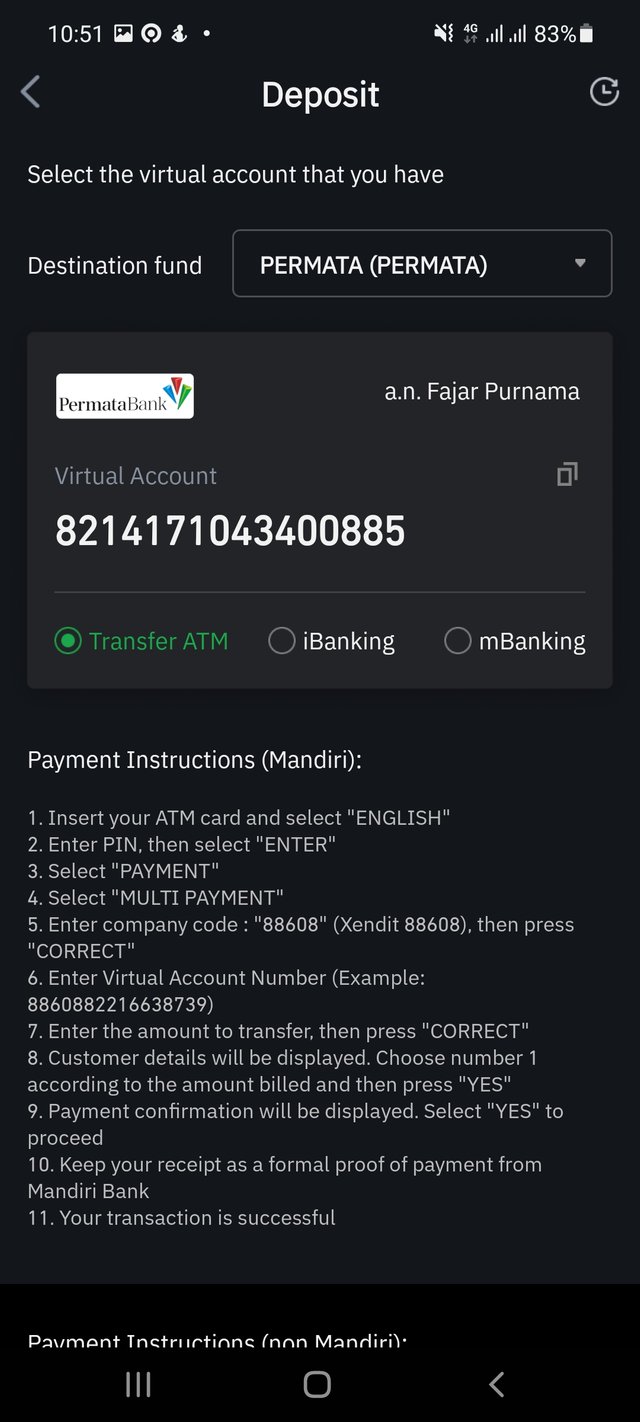 A virtual account number is generated for users to deposit cash with the instructions available below.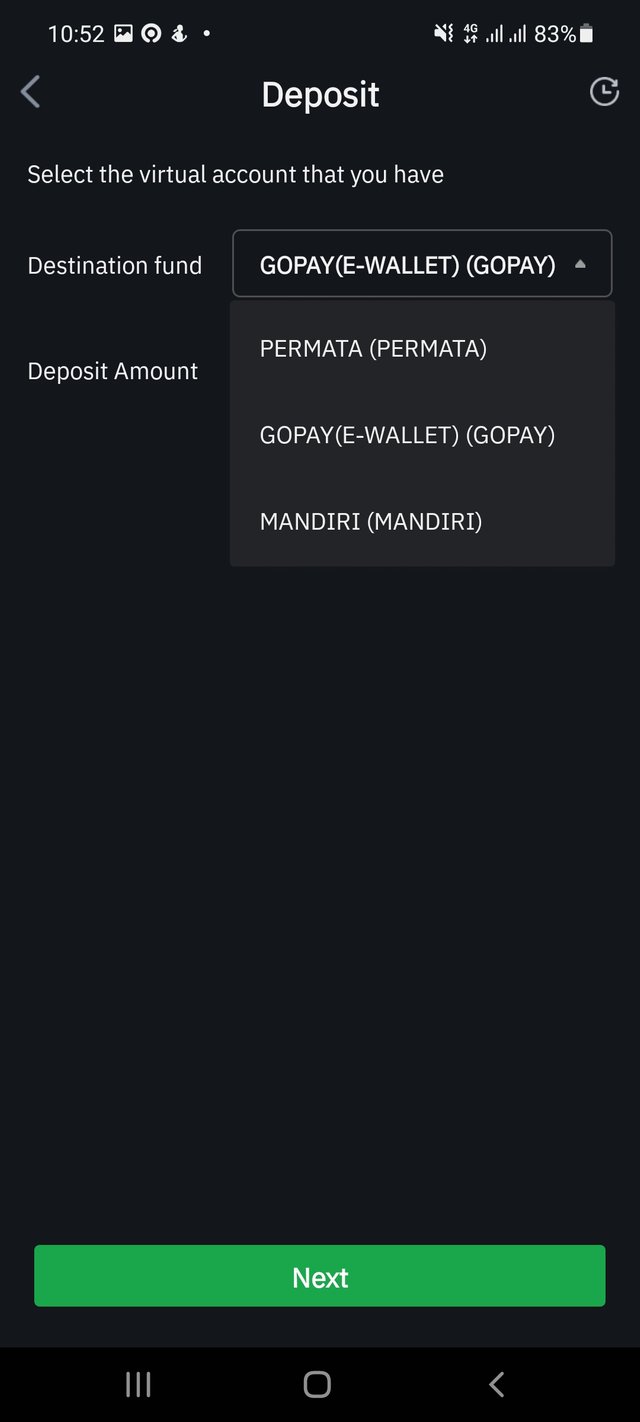 Unfortunately, the deposit destinations available currently are Indonesian banks and Indonesian digital wallet, although it is possible to transfer to this account from abroad but not sure about the convenience.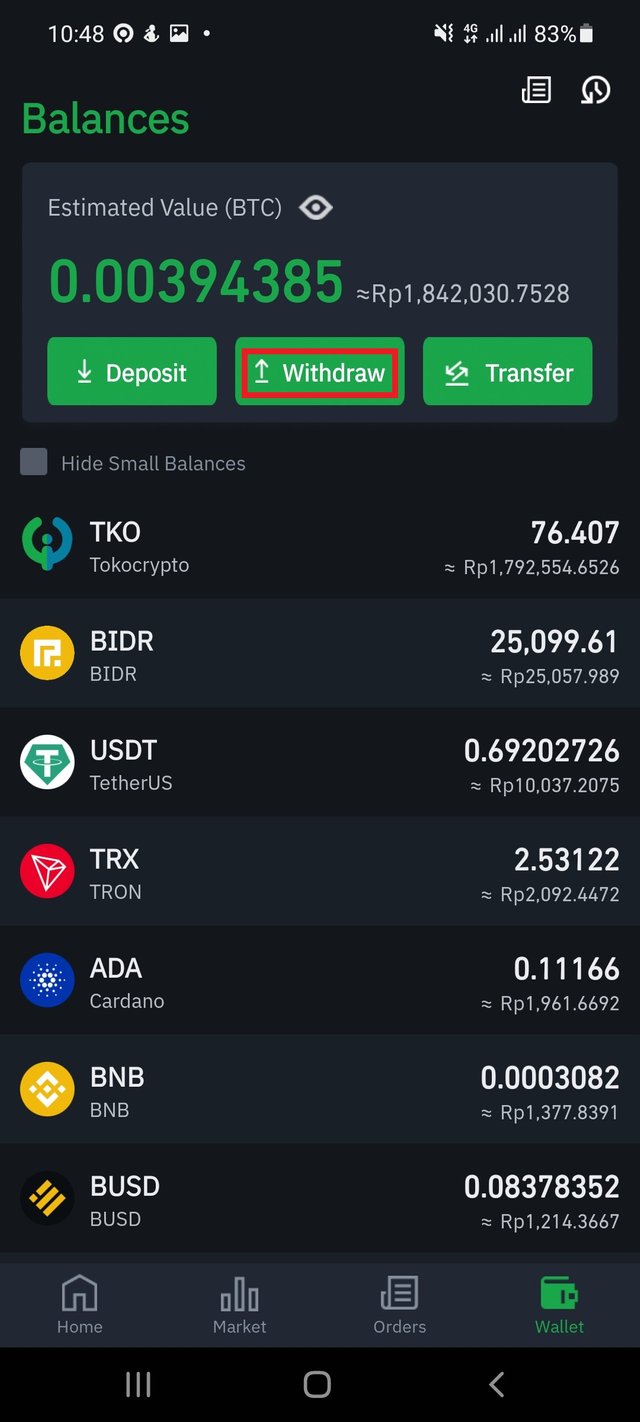 Back to the wallet menu, let's try the withdraw menu.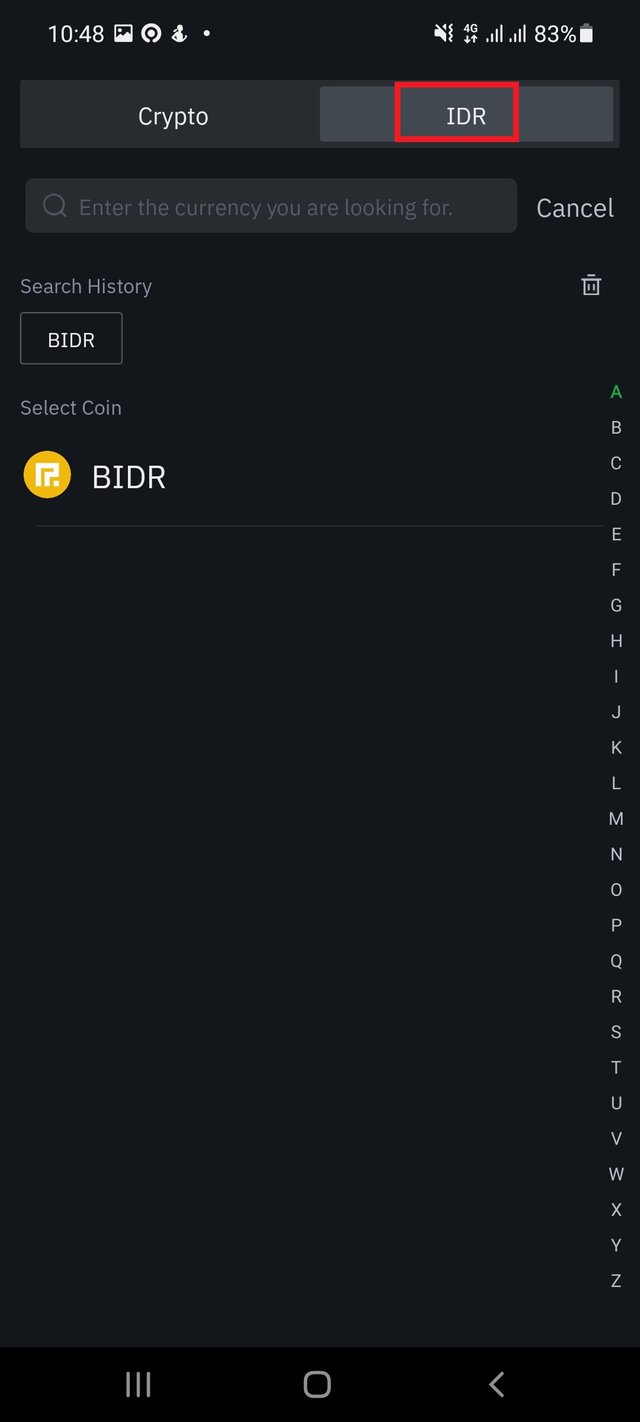 We can withdraw cash after selling our cryptocurrencies to BIDR.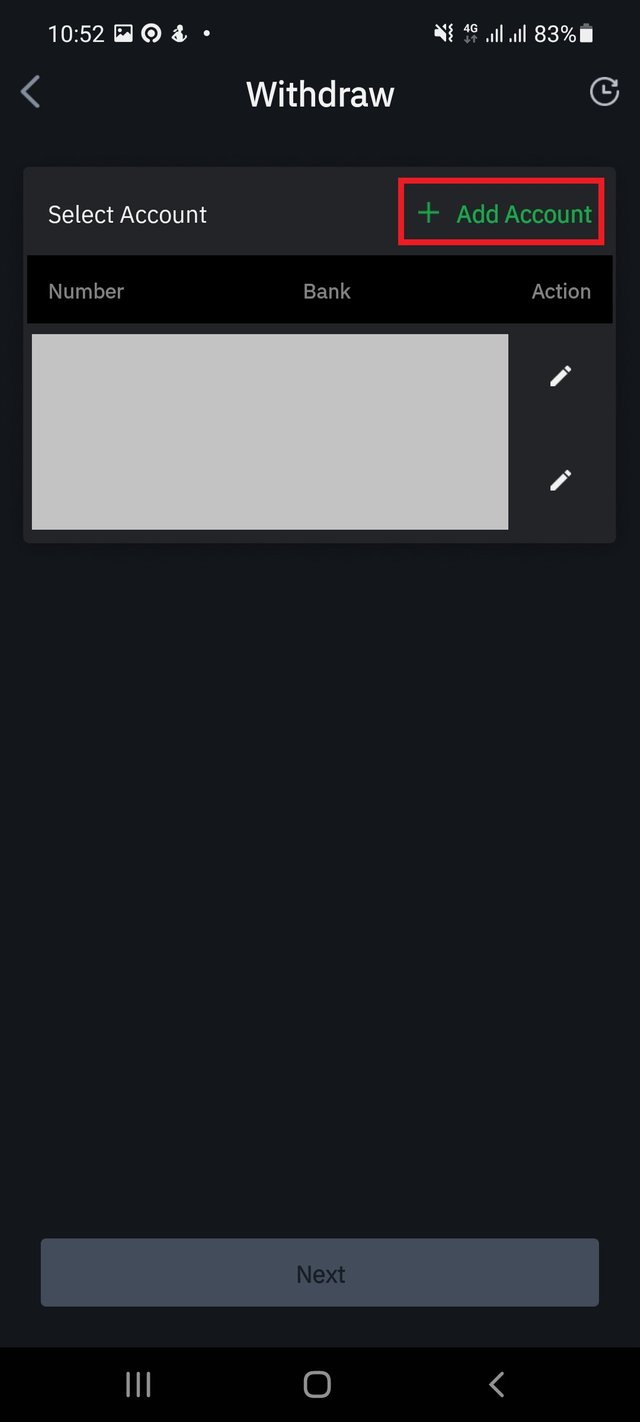 Add account to add withdrawal destinations.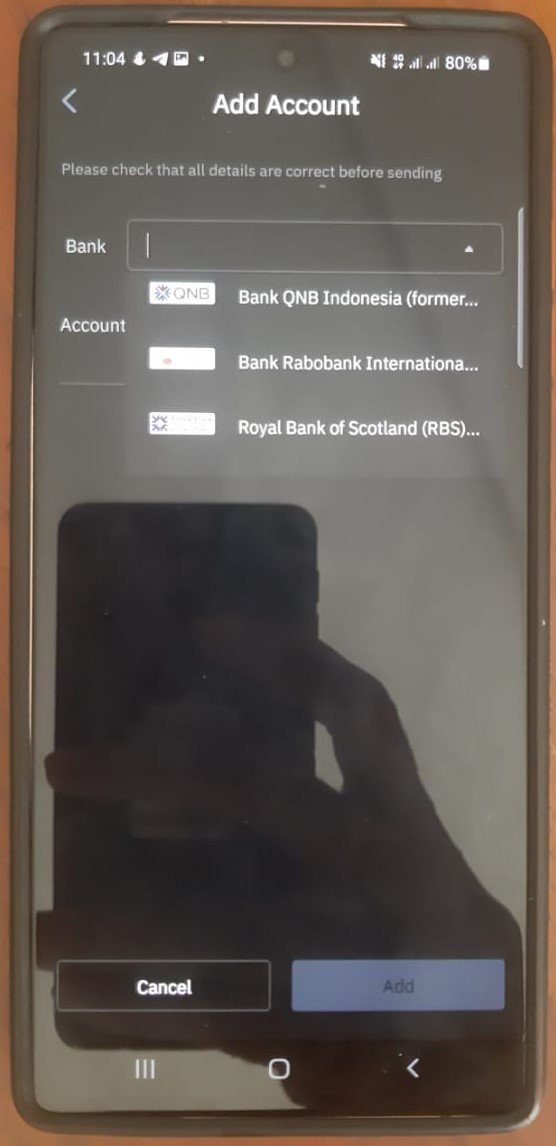 I can see international banks in the selection. Maybe it is possible for foreigners to deposit their cryptocurrencies in Tokocrypto, sell them to BIDR, and withdraw cash if their banks are listed here.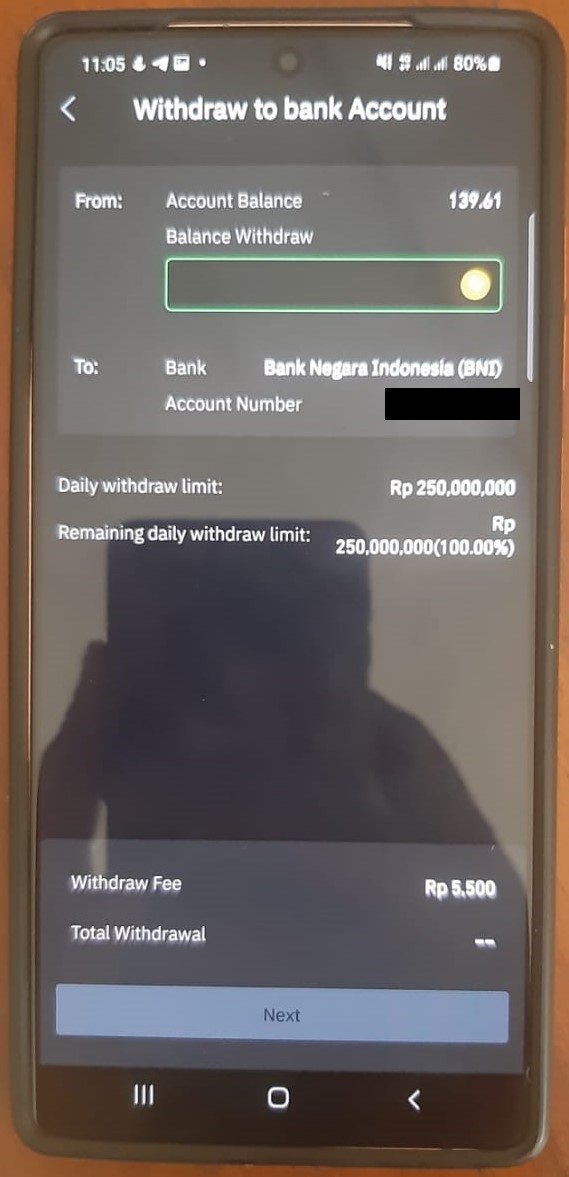 The fees for withdrawal to Indonesian banks is IDR 5000 around ¢40 which is very cheap but I do not know for international banks. The withdrawal limit for first level of know your customer (KYC) is IDR 250 Millions around $200 thousands daily.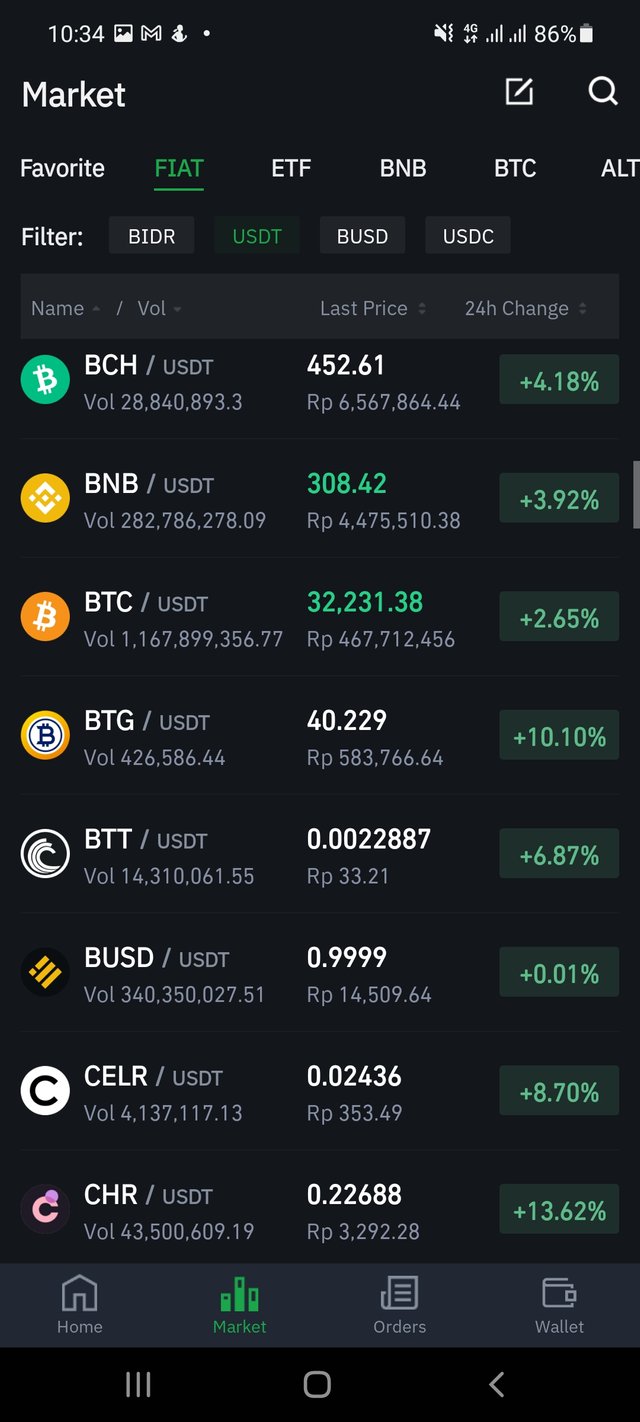 The last menu to explore is the market menu. Buy BIDR if you prefer to trade using BIDR. If not, then there are USDT, BUSD, and USDC. There are also exchange traded funds (ETF) that offers trading both ways, up and down.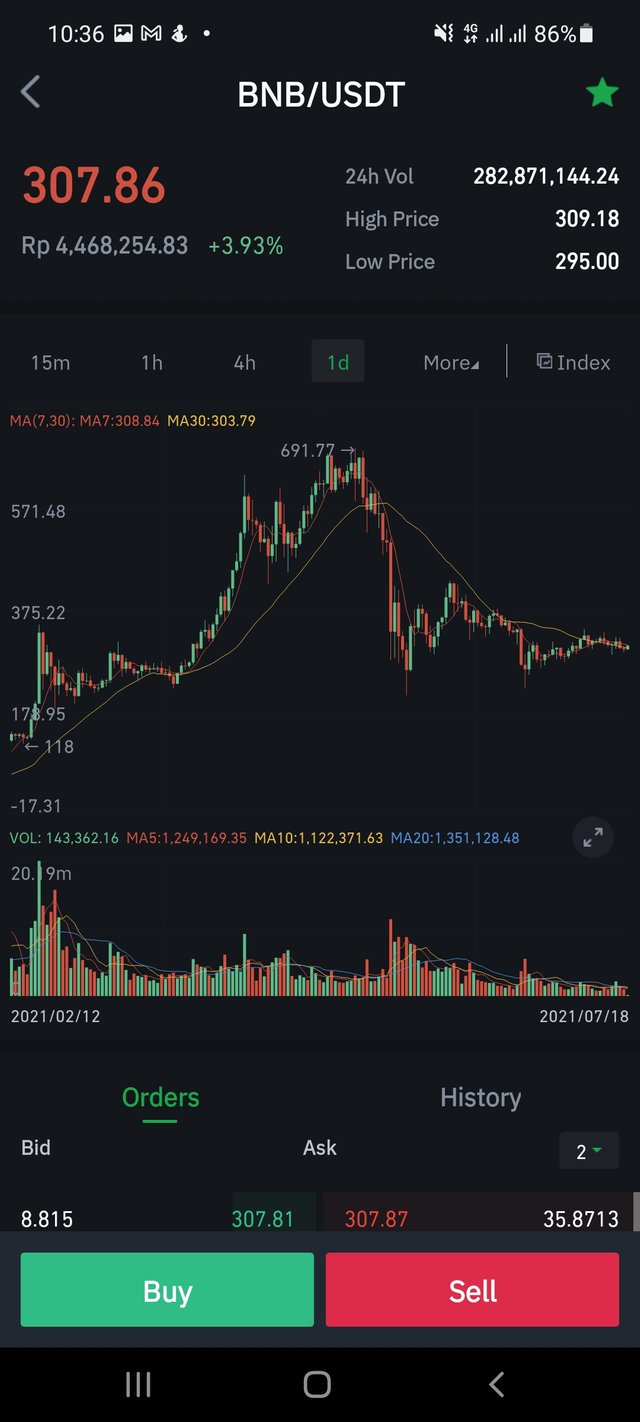 Let us try choosing the BNB/USDT trading pair. We will be greeted with the price chart and volume indicator below. We can change the candle sticks to minutes, hourly, daily, and more.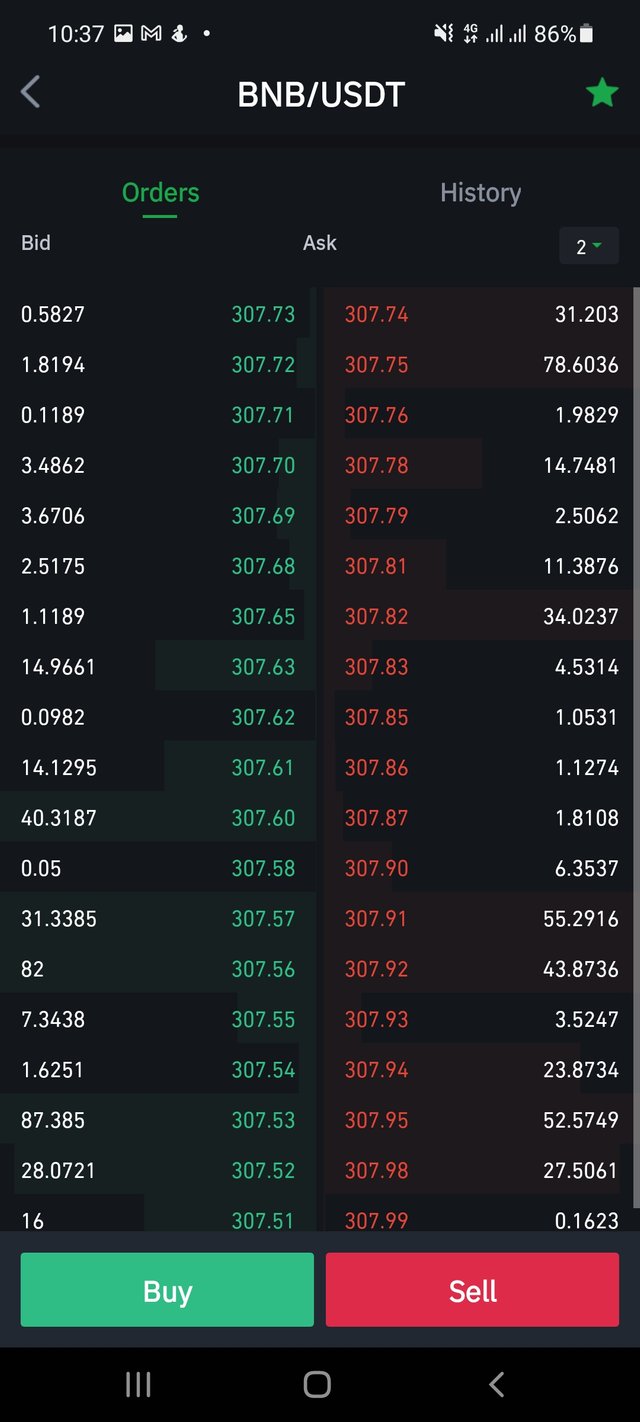 Below, there is an order book. On the left is the bid section usually colored in green which shows the prices and amounts that users willing to buy BNB. On the right is the ask section usually colored in red which shows the prices and amounts that users willing to sell BNB. When ready to trade, choose either buy or sell.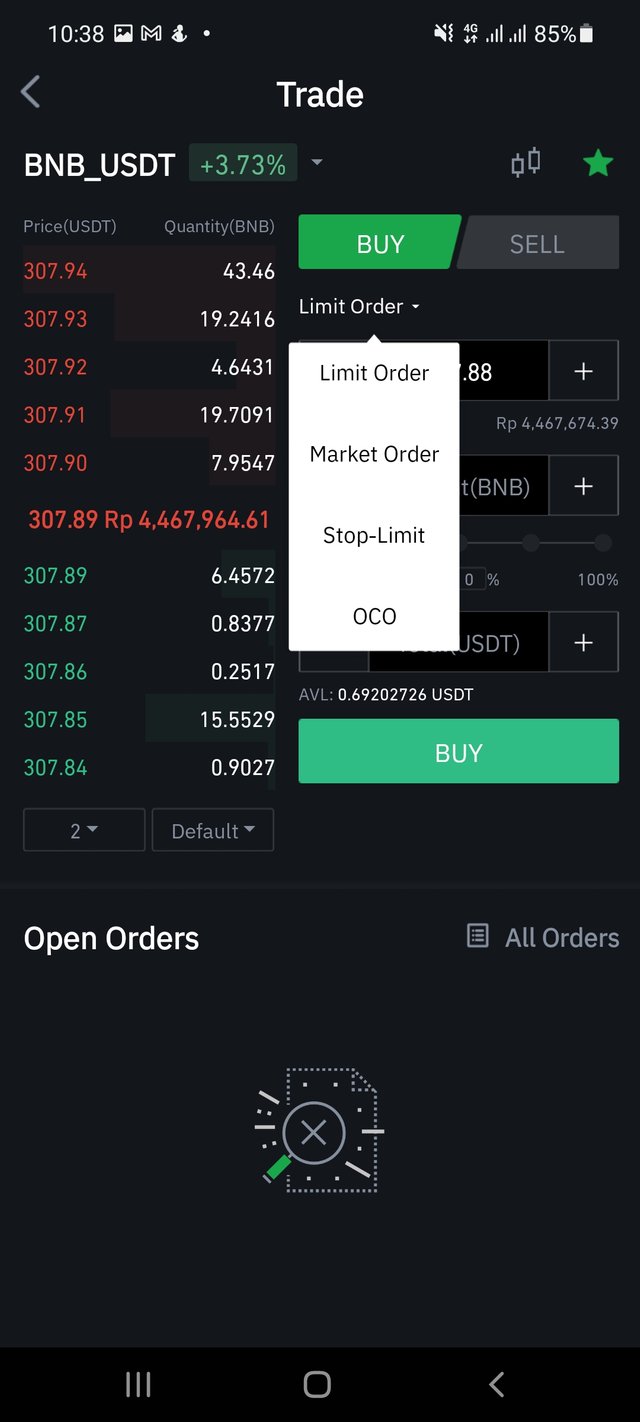 There are types of orders that we can use. I will explain the advance one about stop-limit and OCO in another article.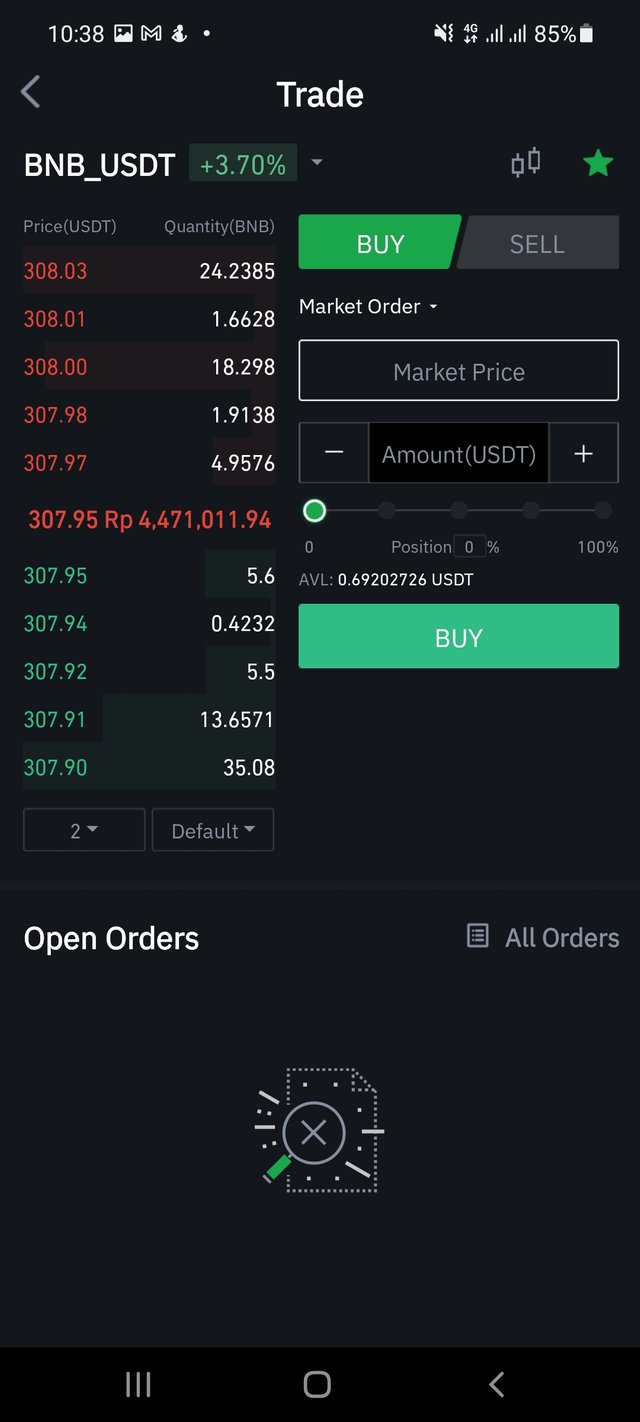 For users who are too lazy to look at the order book, change the limit order to market order. After that, simply buy as much as we want to buy, $10 worth of coins, $100, $500, choose. Older generations have it hard to understand order book no matter how many times I explained and in the end, change the limit order to market order which is what they continue to tell their friends. The risk of market order is unexpected price. Most of us used this feature because we are too lazy to check the order book. For example during the start of the COVID-19 pandemic, Bitcoin shows a price of around $5000. However the spread is wide and the $5000 price was reflected by the last selling. The order book shows no one is willing to sell below $7000. Although the recent price shows $5000 but if we market order, we will buy at $7000 not $5000.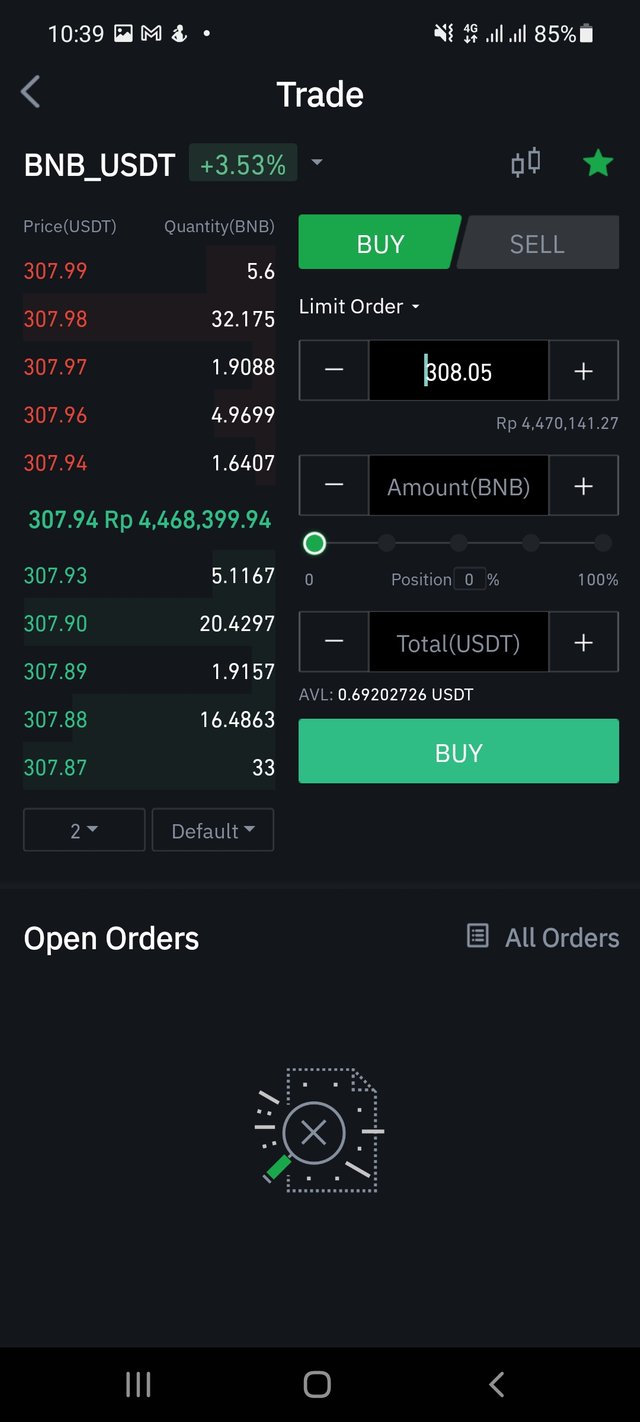 The default order is limit order. The price we are comfortable to purchase, we determine. Here shows an example of a set price $308.5 per BNB means that we will only buy at a price not higher $308.5 (maximum limit $308.5). If the price goes higher, our order will be in the queue until the price drops back down to $308.5.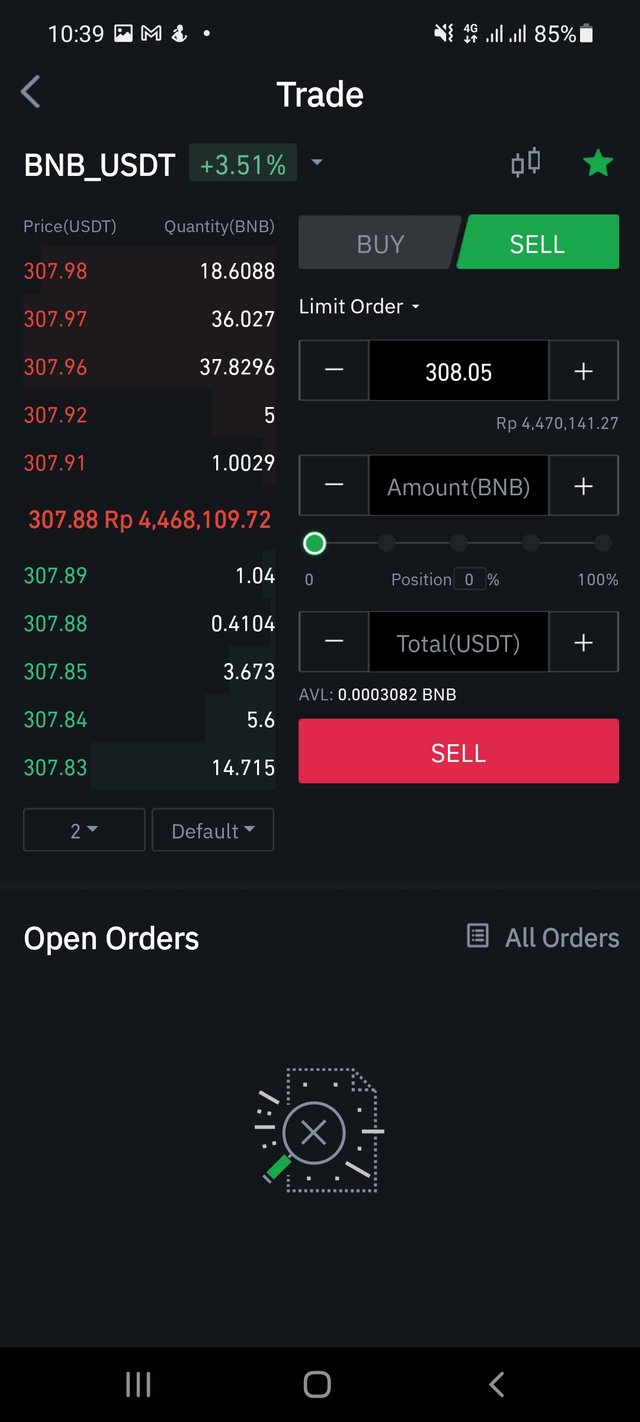 The same goes for selling, just change the buy to sell button. If it takes too long for our order to pass and we do not want to wait anymore, just go to the order menu and cancel. Do not forget there are trading fees, take a look at their website.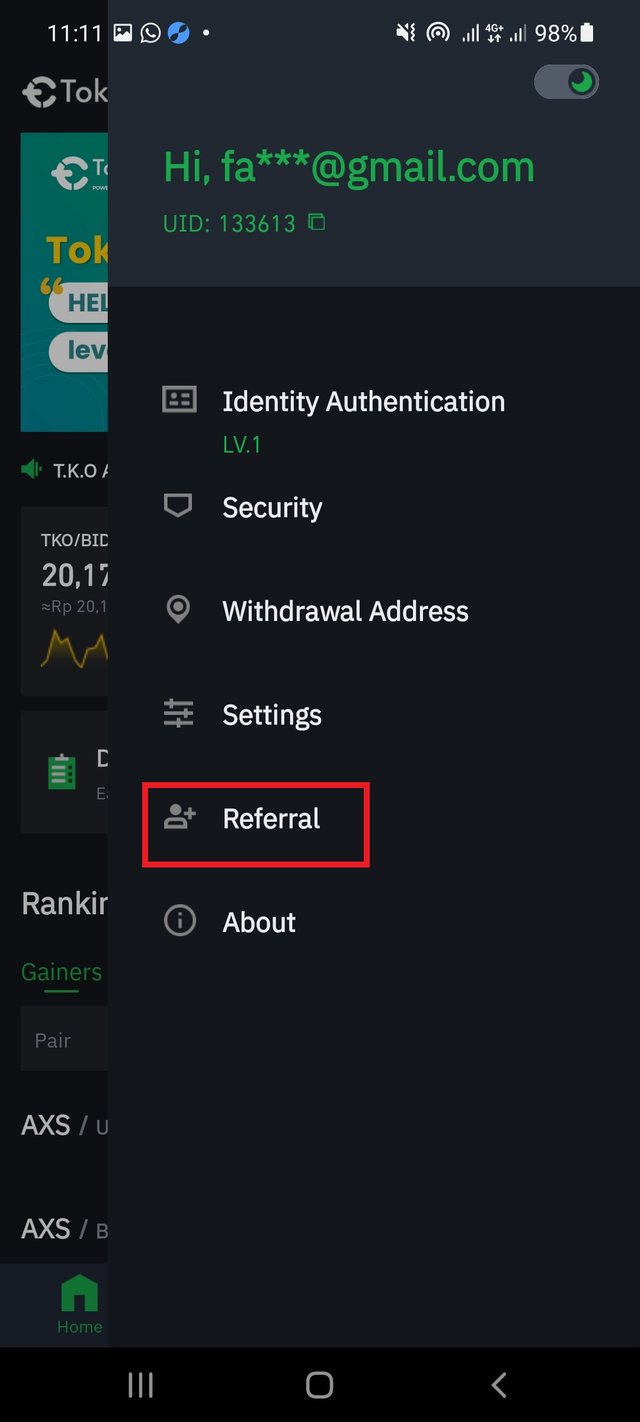 Try Tokocrypto using this link https://www.tokocrypto.com/account/signup?ref=QNIM7G1Q. After that get your referral link and invite more people to Tokocrypto to earn rewards. You can find the referral menu after choosing the top right profile menu on the home menu.
Panduan Singkat Tokocrypto Mobile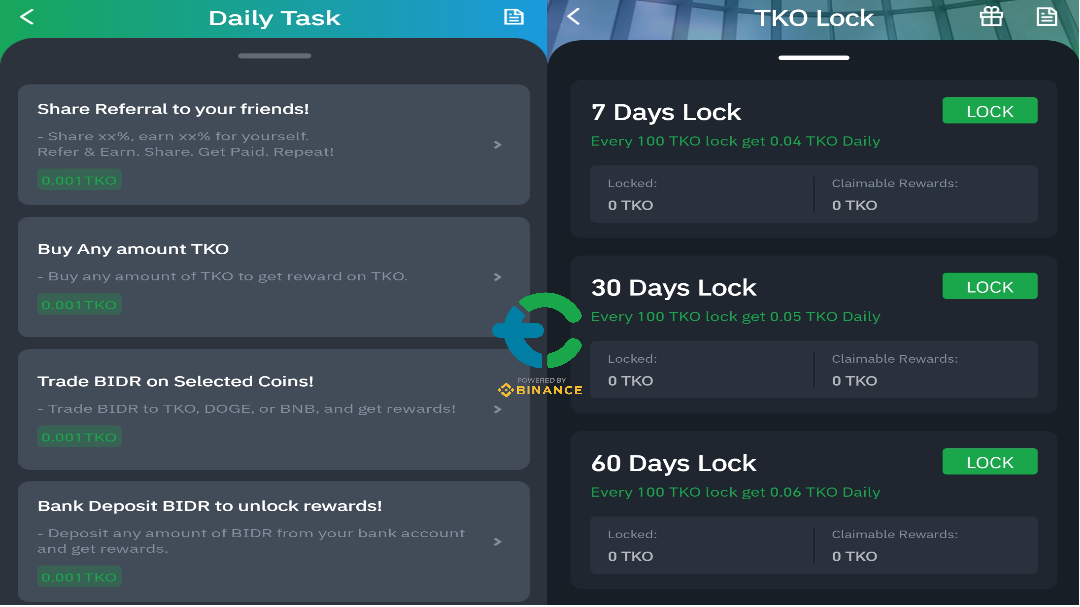 Ini adalah panduan singkat untuk Tokocrypto, bursa mata uang kripto lokal yang merupakan salah satu kebutuhan untuk memulai kripto. Tokocrypto berbasis di Indonesia. Orang Indonesia dan orang-orang yang memiliki akses ke sistem keuangan Indonesia dapat membeli mata uang kripto atau menjual mata uang kripto secara tunai melalui Tokocrypto. Namun, jika bank Anda terdaftar di bagian penarikan, Anda mungkin dapat menjual mata uang kripto menjadi uang tunai meskipun Anda tidak memiliki akses ke sistem keuangan Indonesia. Selain itu, Tokocrypto memulai mengadakan tugas harian pada saat penulisan ini untuk mendorong lebih banyak pengguna untuk berdagang. Dengan rilisnya token TKO mereka, kita dapat mendeposito mereka dan mendapatkan bunga. Awalnya, artikel ini dimaksudkan untuk digabungkan dengan panduan cepat mata uang kripto tetapi terlalu banyak gambar besar di satu tempat dapat membuat banyak pembaca kewalahan. Sebaiknya dipisahkan di sini. Bagi mereka yang sudah lancar dalam teknologi komunikasi informasi (TIK) mungkin tidak memerlukan panduan ini, jadi lanjut saja dan baca panduan cepat mata uang kripto.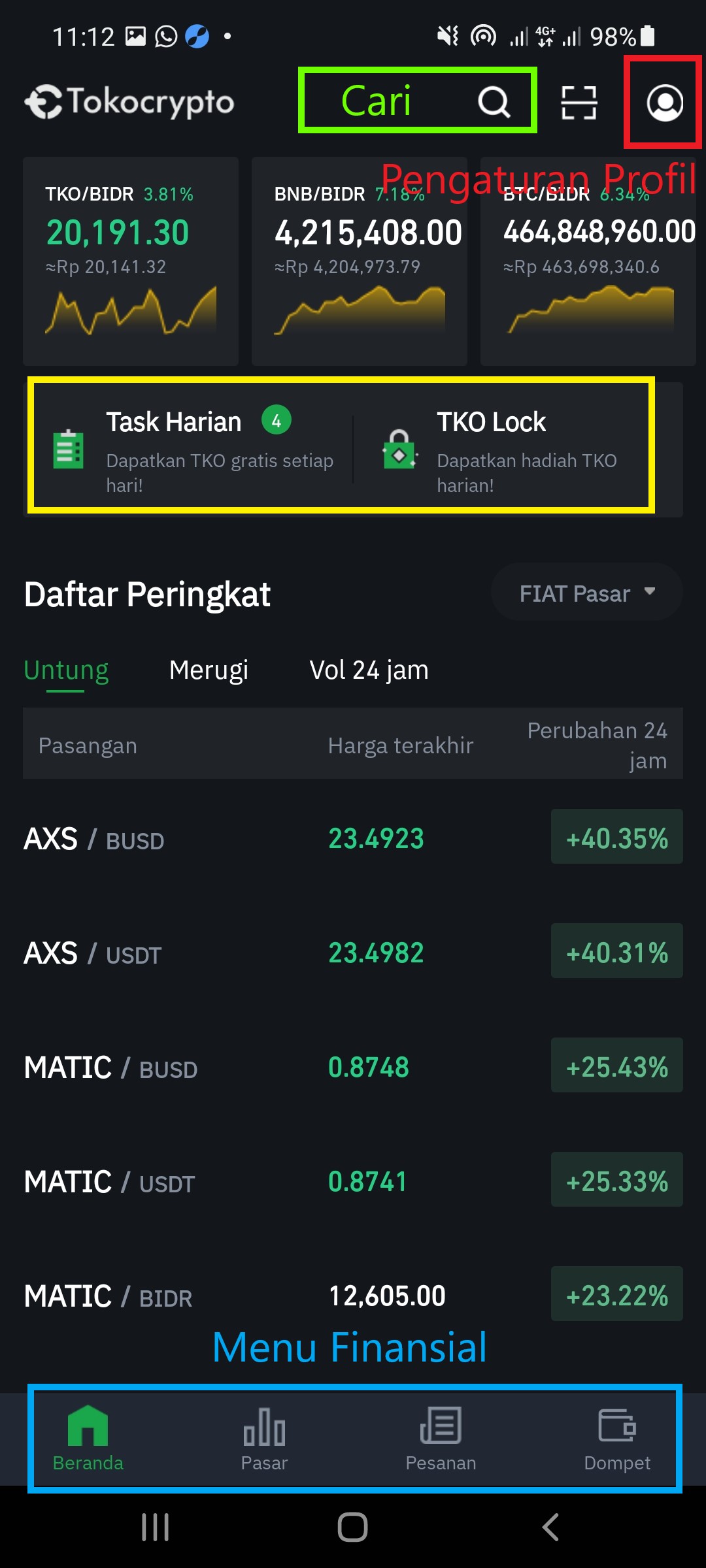 Pada menu beranda Tokocrypto, kita bisa melihat bahwa menu bawah adalah menu keuangan, dan kanan atas adalah menu pengaturan seperti verifikasi identitas, bahasa, mata uang default, dan keamanan. Saya dapat melihat menu pindai tetapi saya tidak yakin untuk apa saat ini. Mungkin untuk belanja di masa depan.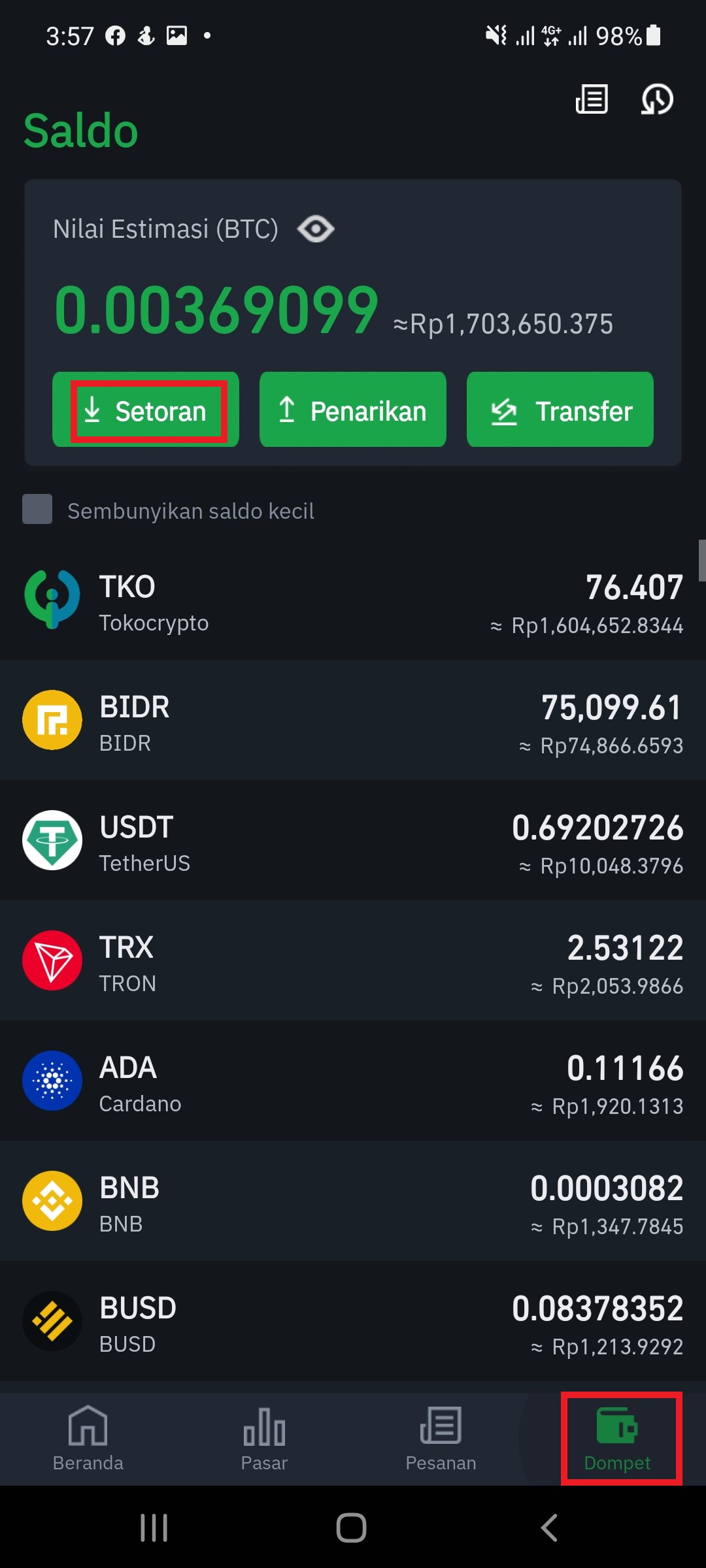 Sedangkan yang pertama kali diperkenalkan bursa ke orang lain adalah menu pasar, tapi karena tema disini adalah bursa lokal, maka yang pertama kali diperkenalkan adalah menu dompet atau dana karena tujuan utama dari bursa lokal adalah agar pengguna baru bisa membteli mata uang kripto dengan uang tunai atau pengguna lama untuk menjual mata uang kripto ke uang tunai.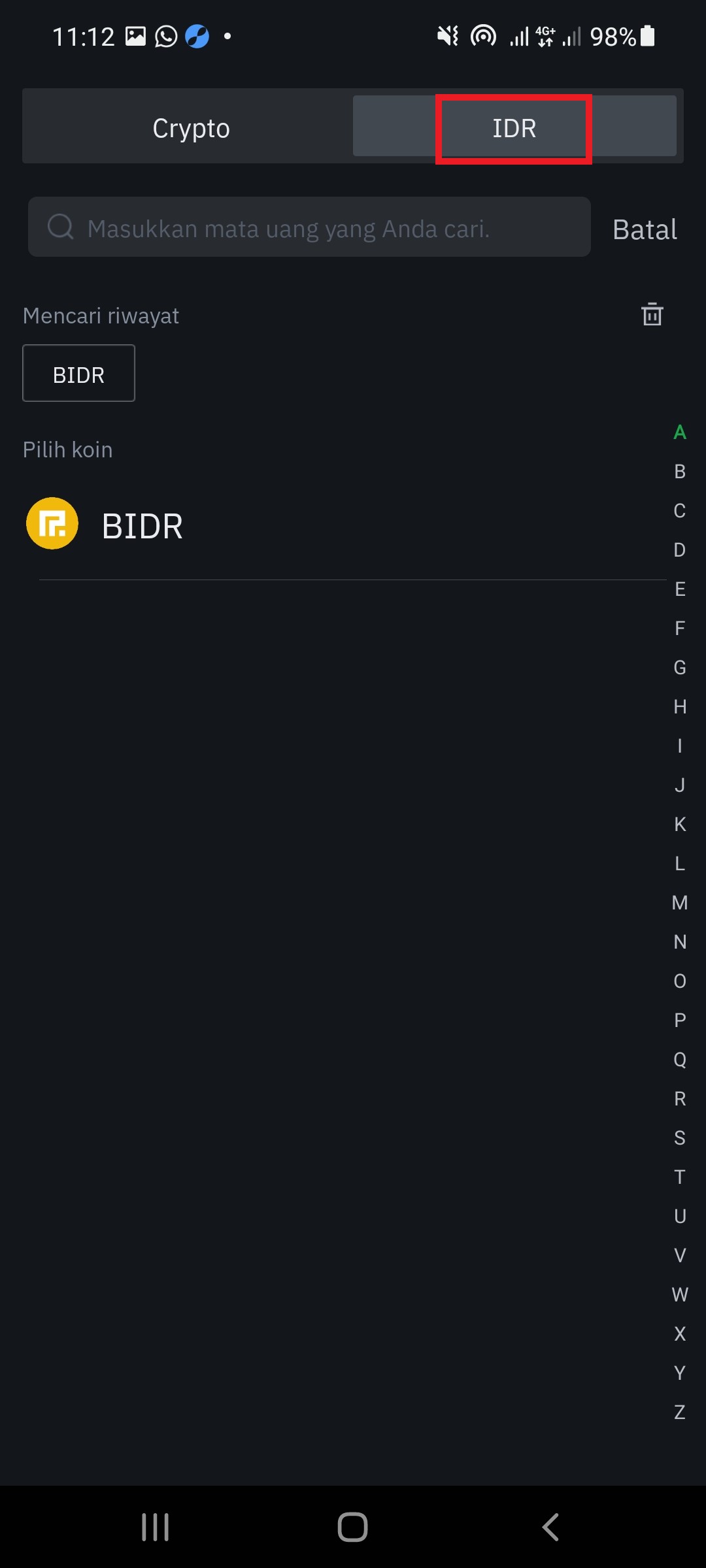 Untuk saat ini mata uang fiat bagi pengguna baru untuk menyetor dan memulai membeli mata uang kripto adalah Rupiah Indonesia (IDR) di mana dalam hal ini adalah Binance Koin stabil IDR.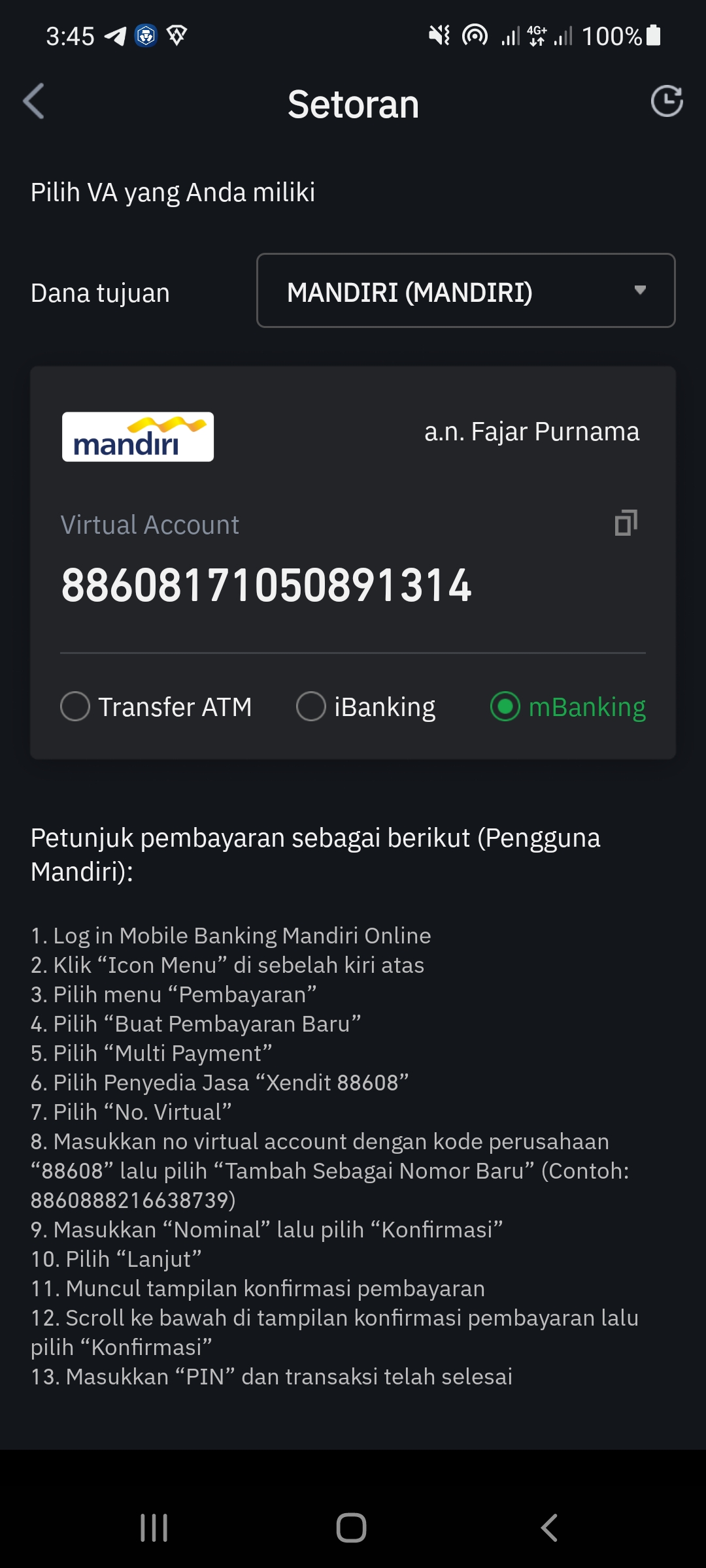 Nomor akun virtual dibuat bagi pengguna untuk menyetor uang tunai dengan instruksi yang tersedia di bawahnya.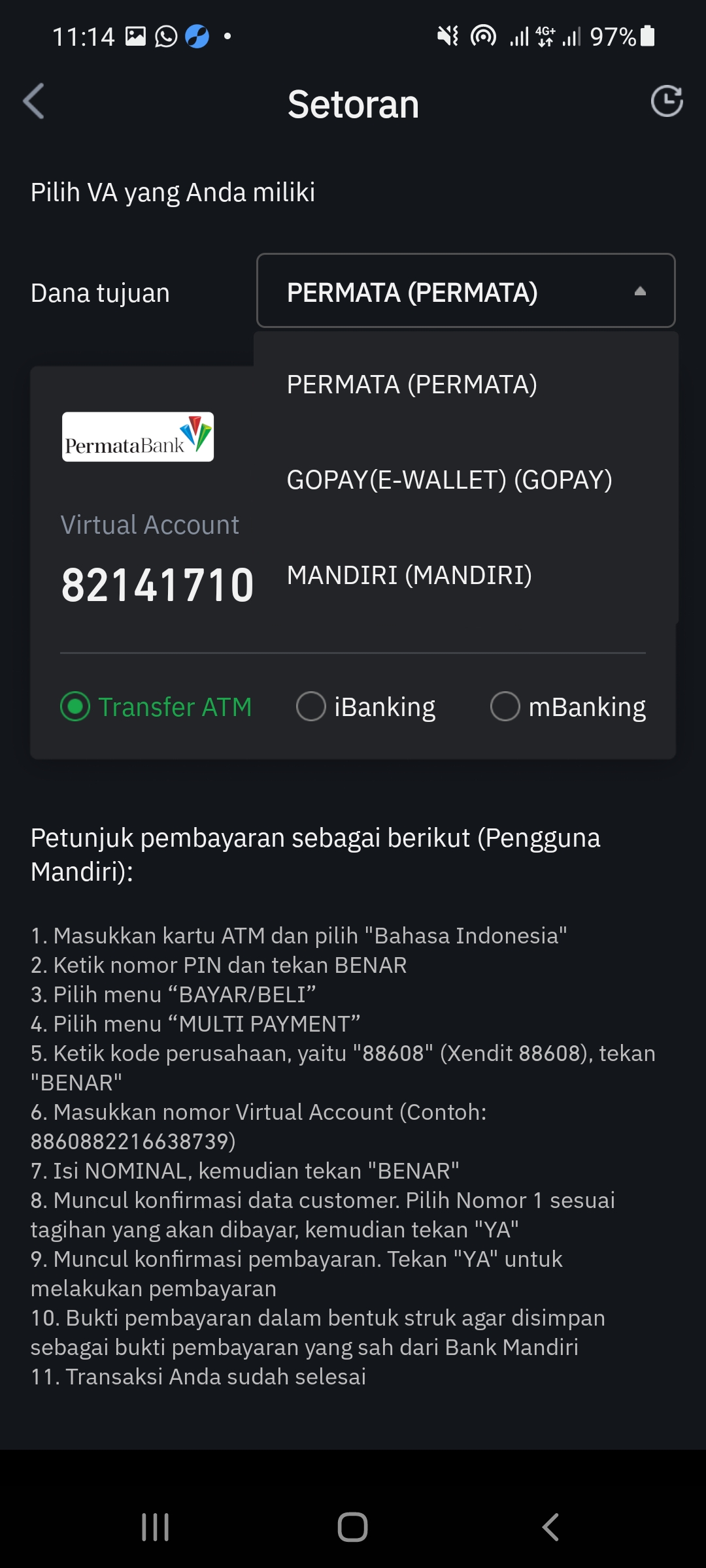 Sementara tersedia penyetoran ke akun virtual Bank Permata, Bank Mandiri, dan dompet digital Gopay.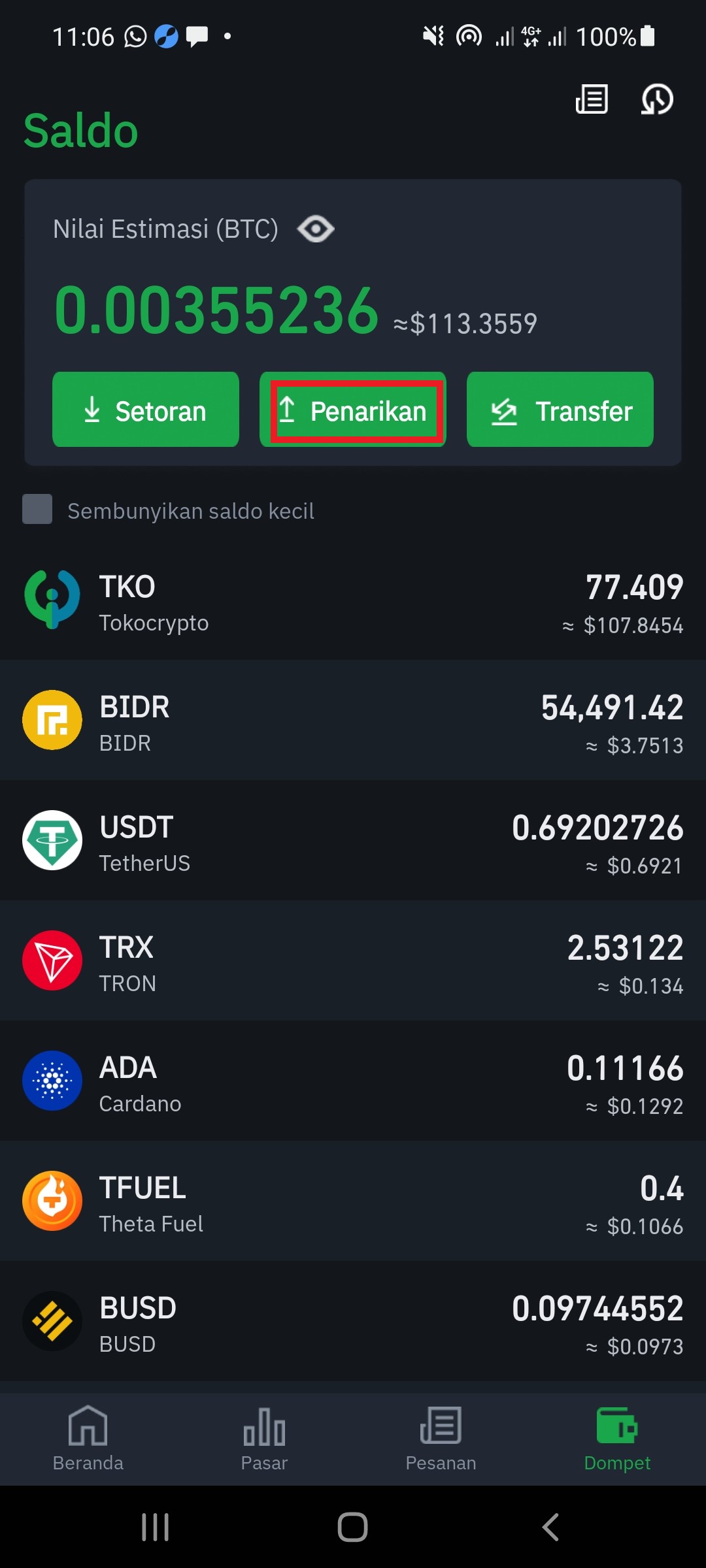 Kembali ke menu dompet, mari kita coba menu penarikan.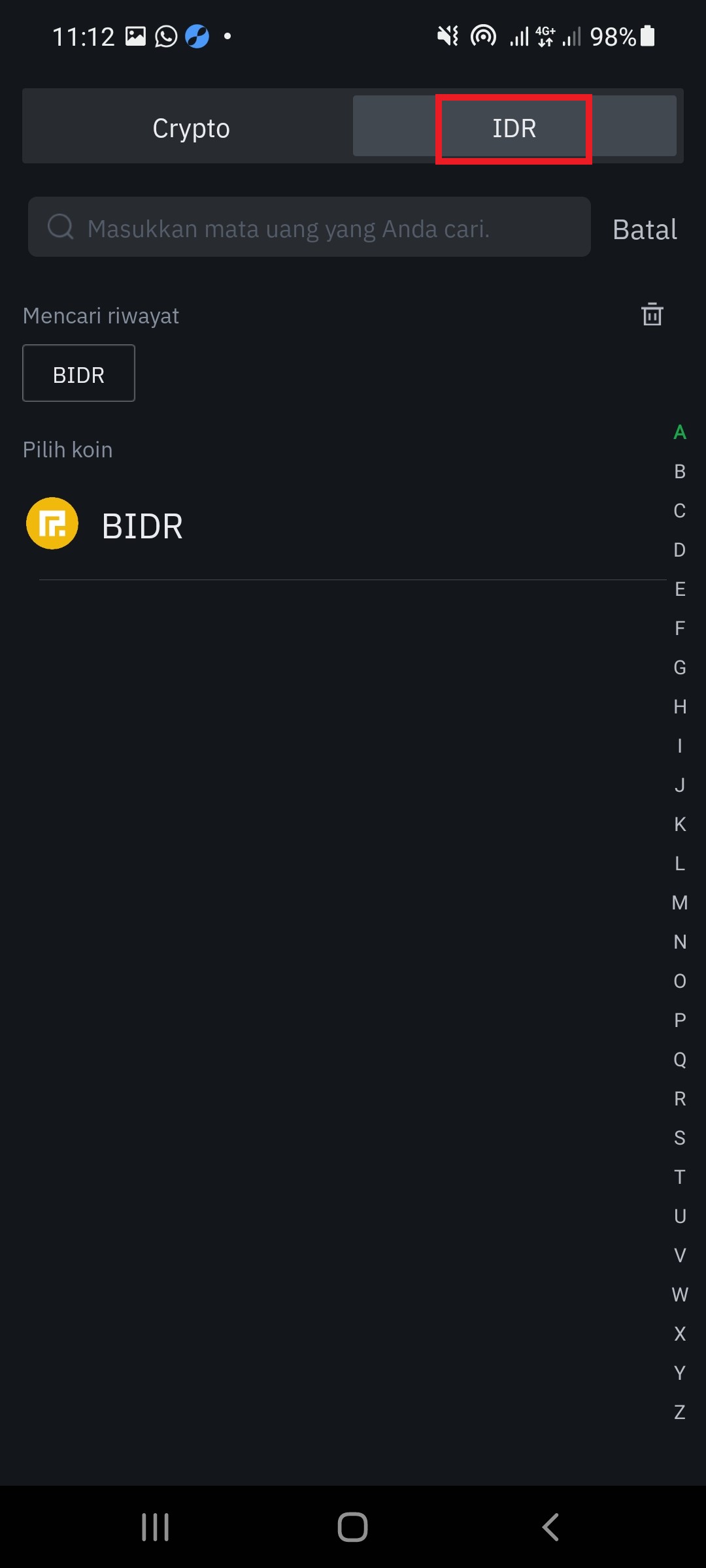 Kita dapat menarik uang tunai setelah menjual mata uang kripto kita ke BIDR.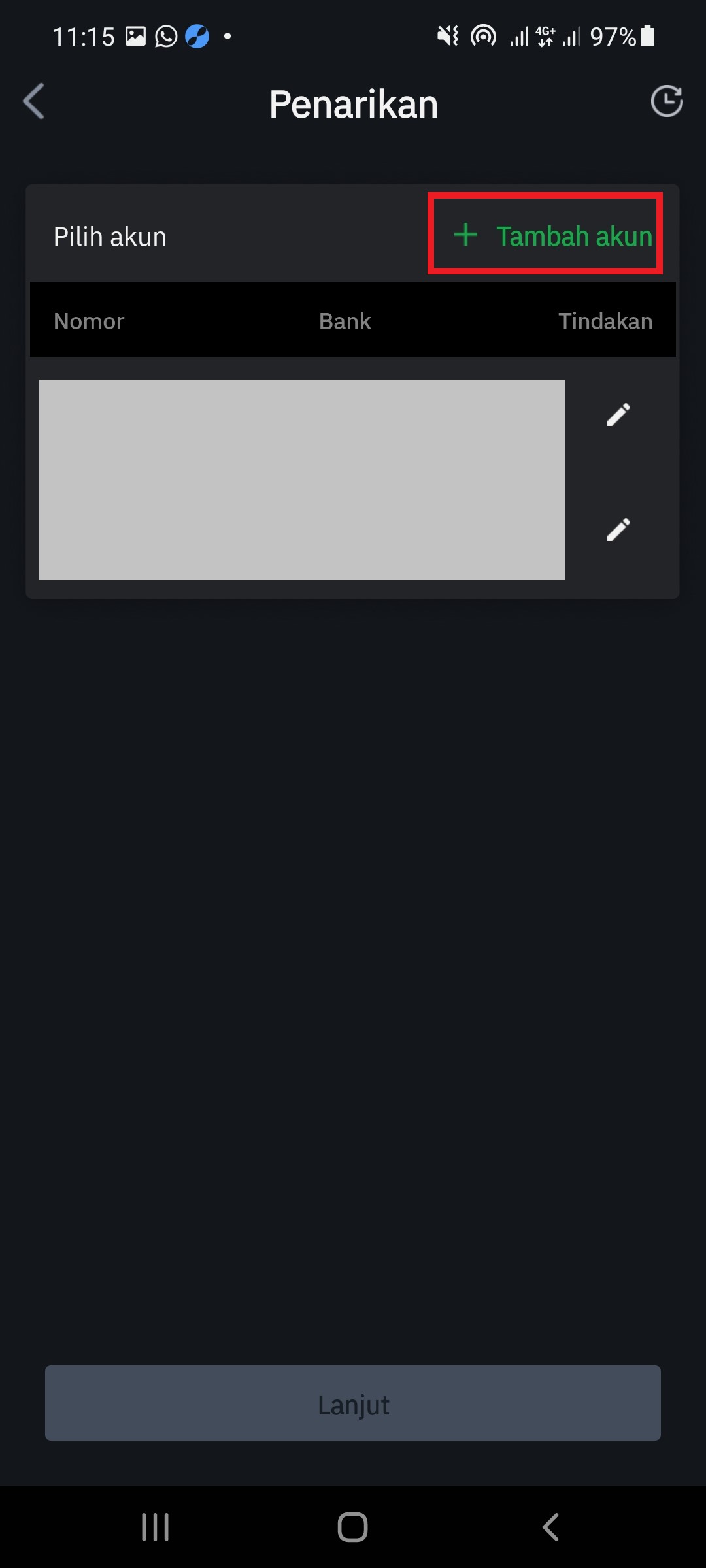 Tambahkan akun untuk menambahkan tujuan penarikan.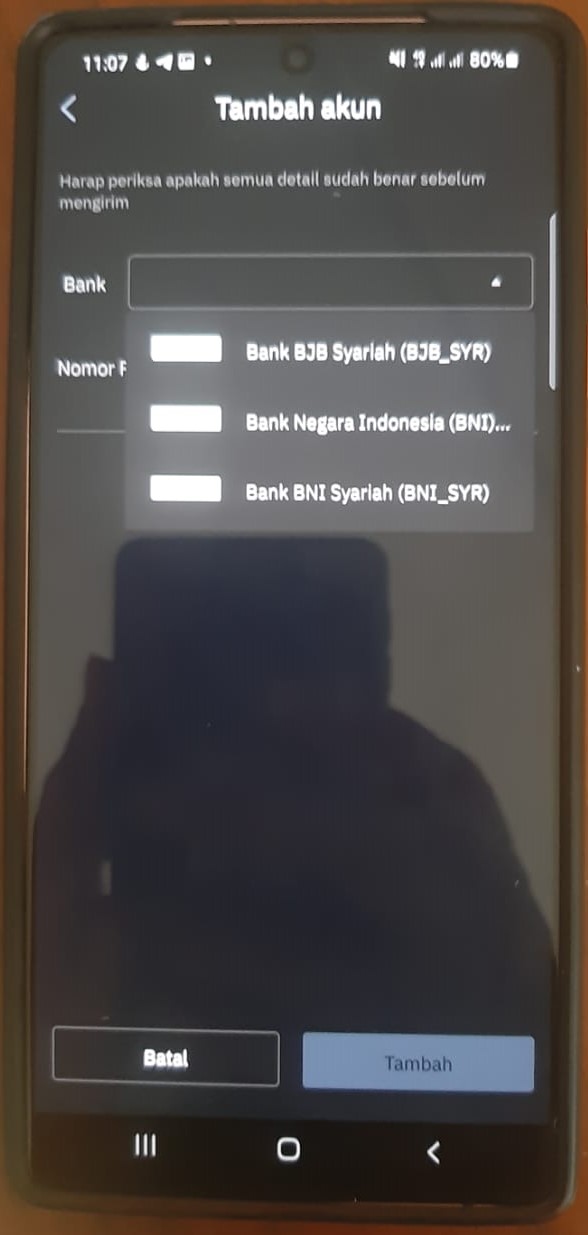 Terdapat banyak bank pilihan termasuk bank dari luar negeri.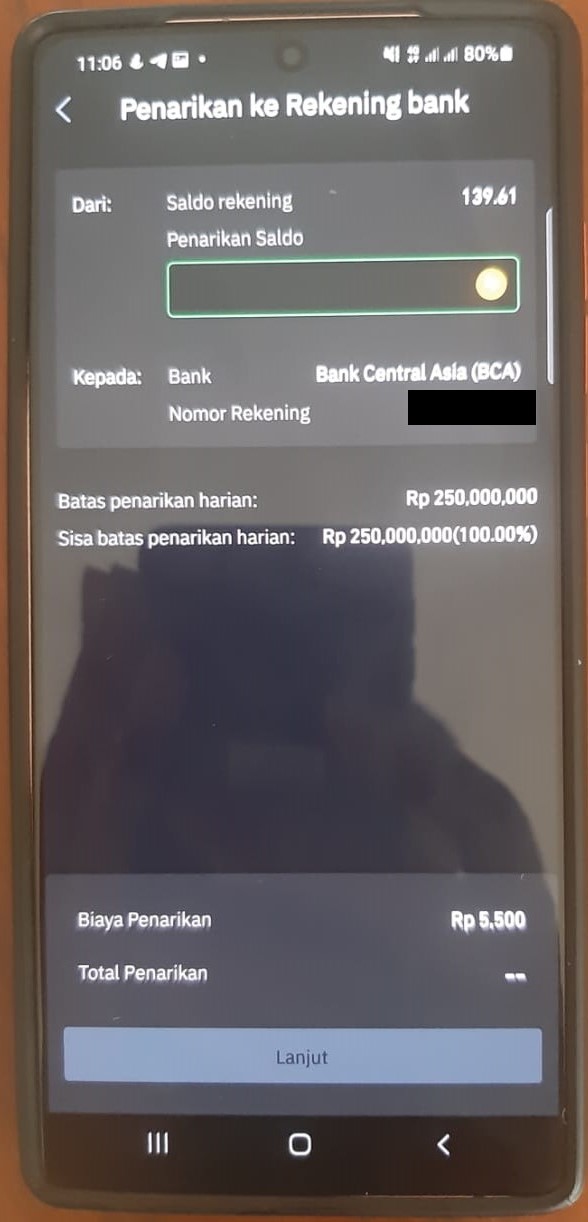 Biaya penarikan ke bank Indonesia adalah Rp 5000 yang sangat murah tapi saya tidak tahu untuk bank luar negeri. Batas penarikan untuk verifikasi tingkat pertama (know your customer atau KYC) adalah Rp 250 Jutaan.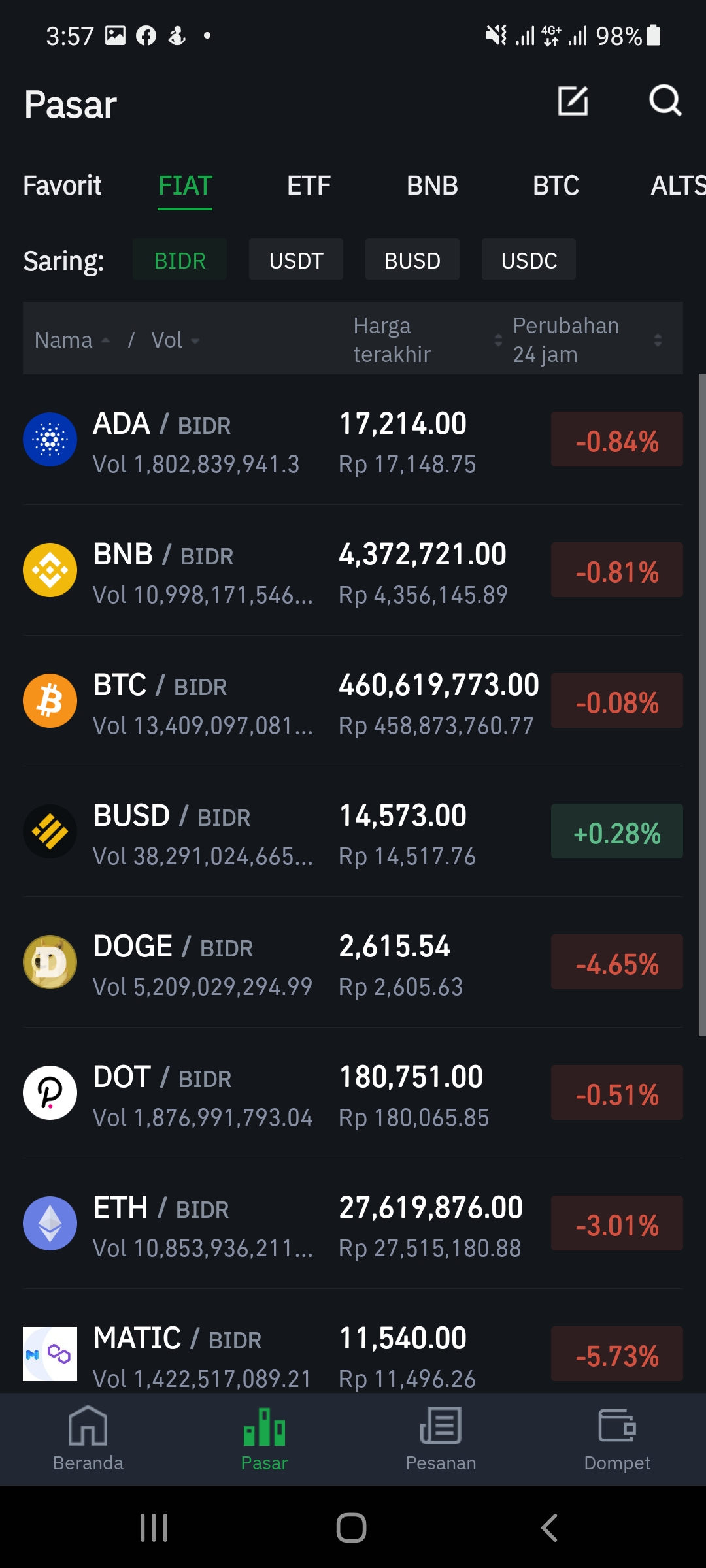 Menu terakhir yang dijelajahi adalah menu pasar. Beli BIDR jika Anda lebih suka berdagang menggunakan BIDR. Jika tidak, maka ada USDT, BUSD, dan USDC. Ada juga dana yang diperdagangkan di bursa (ETF) yang menawarkan perdagangan dua arah, naik dan turun.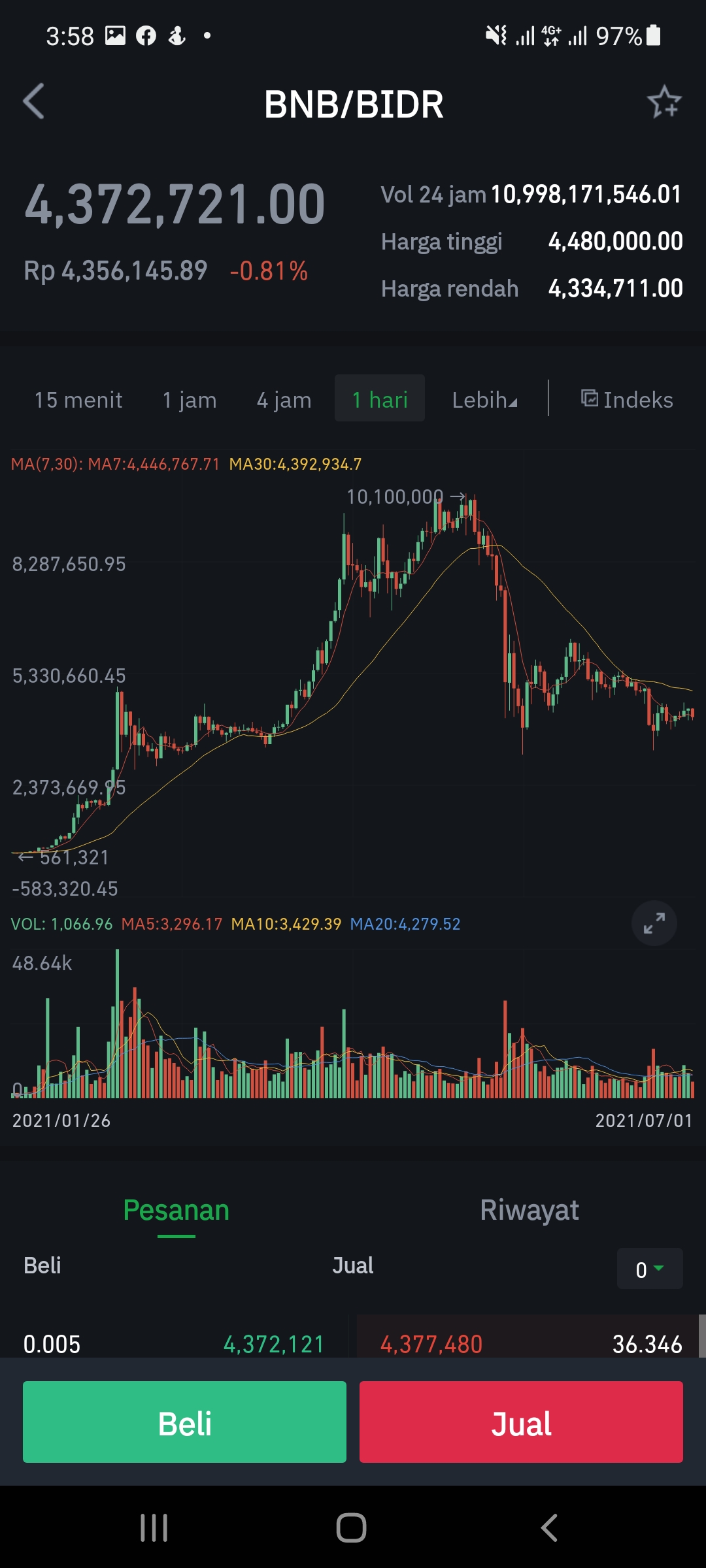 Mari kita coba memilih pasangan perdagangan BNB/BIDR. Kita akan disambut dengan grafik harga dan indikator volume di bawahnya. Kita dapat mengubah candle stick ke menit, jam, harian, dan banyak lagi.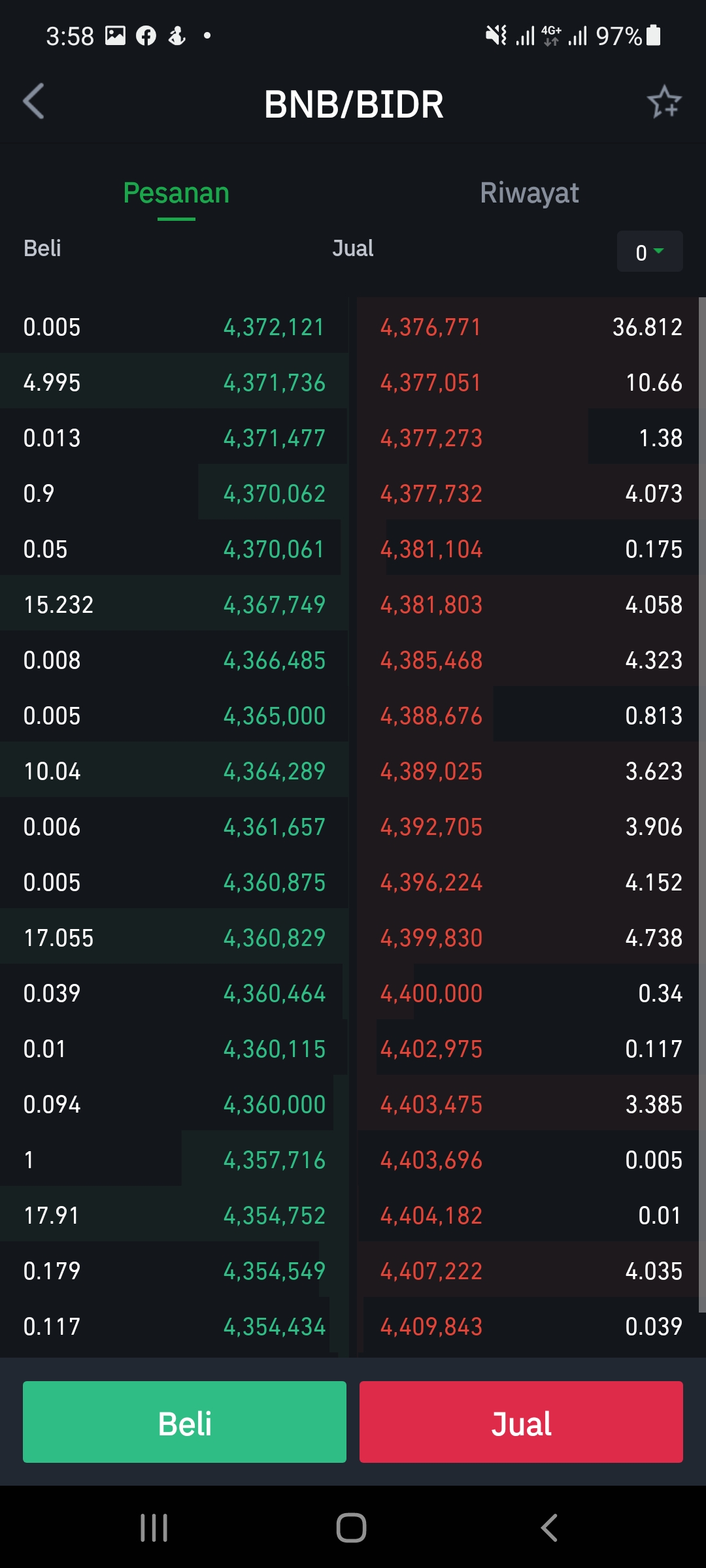 Di bawah, ada buku pesanan. Di sebelah kiri adalah bagian penawaran yang biasanya berwarna hijau yang menunjukkan harga dan jumlah BNB yang berani dibeli pengguna. Di sebelah kanan adalah bagian permintaan yang biasanya berwarna merah yang menunjukkan harga dan jumlah BNB yang berani dijual oleh pengguna. Saat siap untuk berdagang, pilih beli atau jual.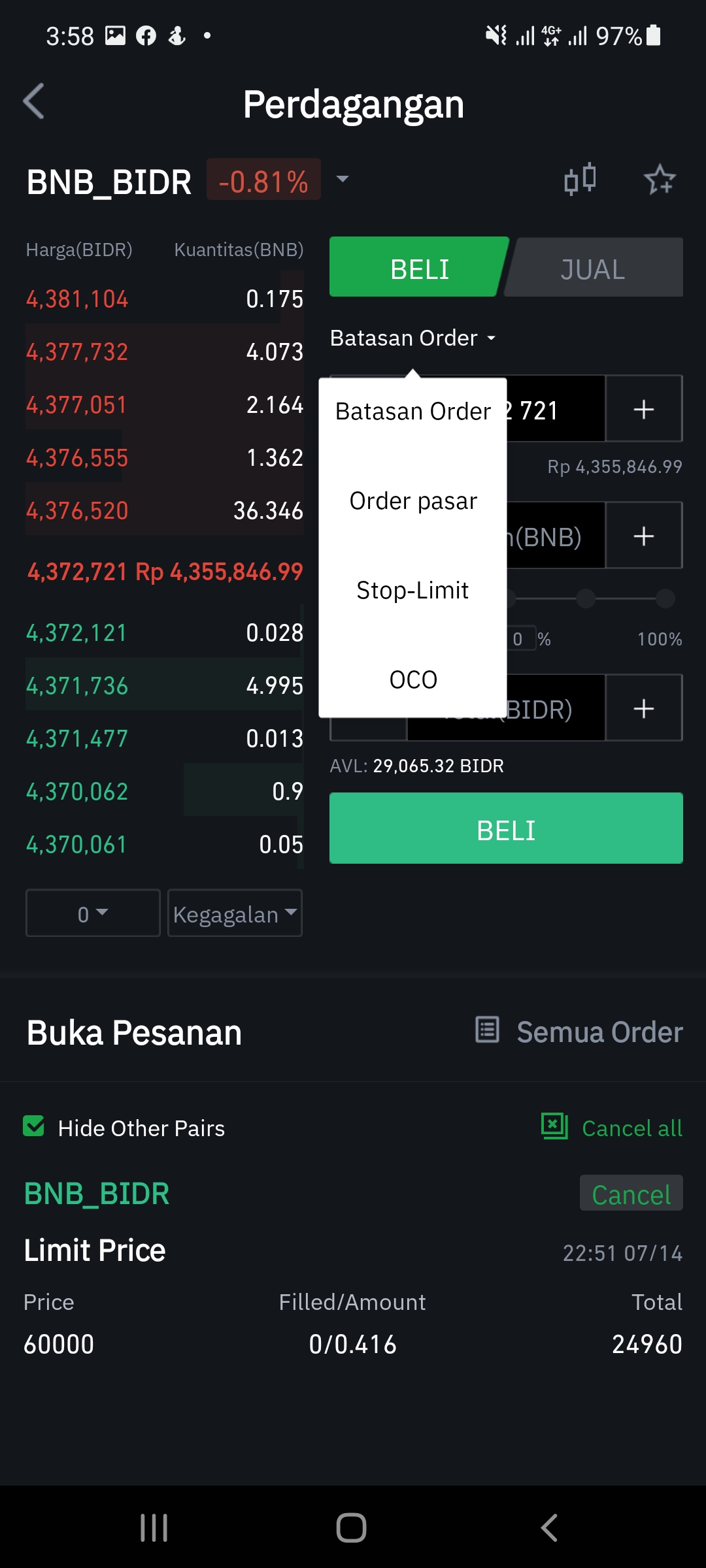 Ada jenis pesanan yang bisa kita gunakan. Penjelasan tentang stop-limit dan OCO di artikel lain.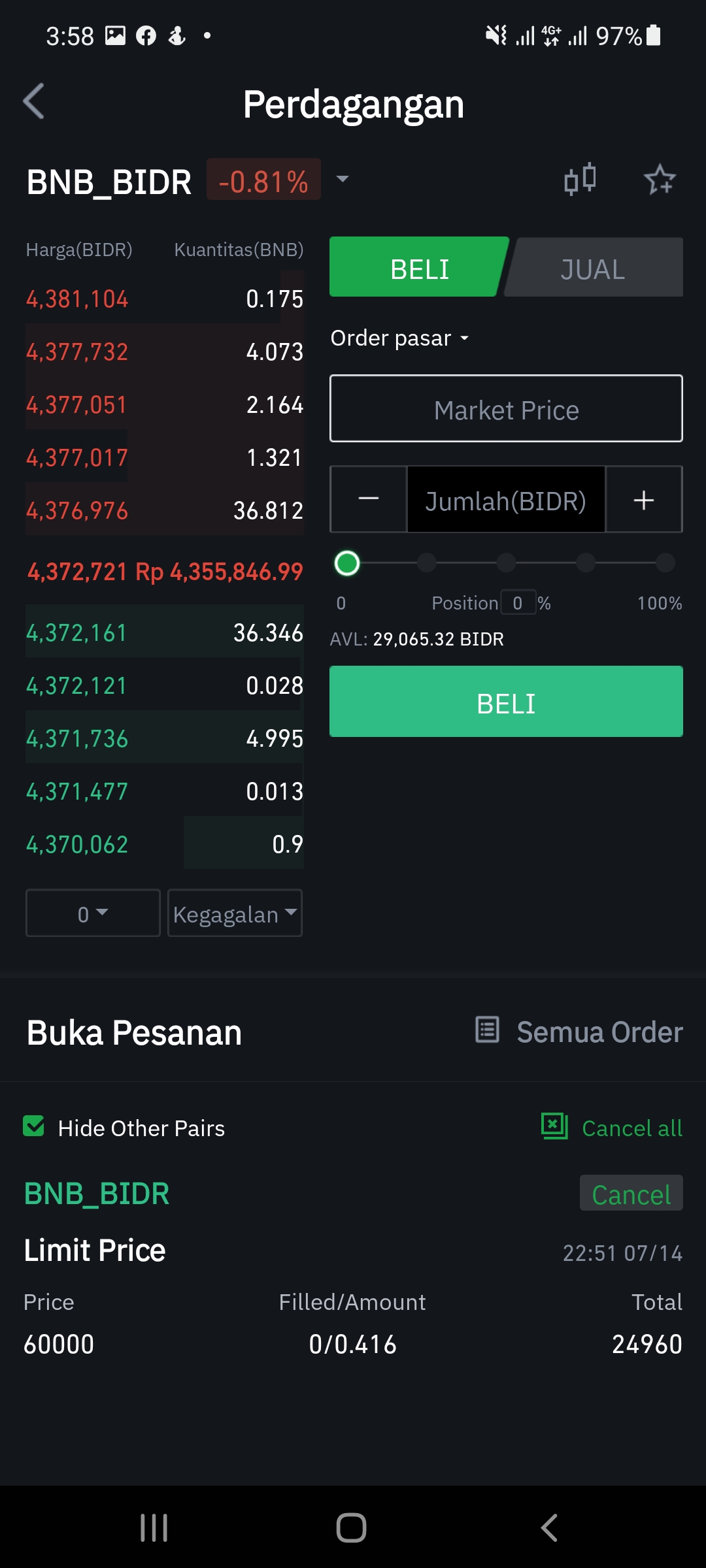 Bagi pengguna yang terlalu malas untuk melihat order book, ubah batasan order menjadi order pasar. Setelah itu, cukup beli sebanyak yang ingin kita beli, misalnya Rp 10 ribu, Rp 1 juta, Rp 5 juta. Generasi yang lebih tua sulit untuk memahami buku pesanan. Walaupun berapa kali saya menjelaskan dan pada akhirnya, mengubah batasan order ke pasar order merupakan pilihan mereka yang terus mereka anjurkan kepada teman-teman mereka. Risiko pesanan pasar adalah harga yang tidak terduga. Sebagian besar dari kita menggunakan fitur ini karena kita terlalu malas untuk memeriksa buku pesanan. Misalnya selama awal pandemi COVID-19, Bitcoin menunjukkan harga sekitar Rp 72 juta. Namun pemerataannya lebar dan harga Rp 72 juta tercermin dari penjualan terakhir. Buku pesanan menunjukkan tidak ada yang mau menjual di bawah Rp 101 juta. Meskipun harga terakhir menunjukkan Rp 72 juta tetapi jika kita memesan pasar, kita akan membeli diatas harga Rp 101 juta, bukan Rp 72 juta.
Pesanan default adalah pesanan batas atau batasan order. Harga yang nyaman untuk kita beli, kita yang menentukan. Berikut ini adalah contoh harga yang ditetapkan Rp 4 juta per BNB artinya kita hanya akan membeli pada harga yang tidak lebih tinggi dari Rp 4 juta (batas maksimum Rp 4 juta). Jika harga naik lebih tinggi, pesanan kita akan berada dalam antrian sampai harga turun kembali ke Rp 4 juta.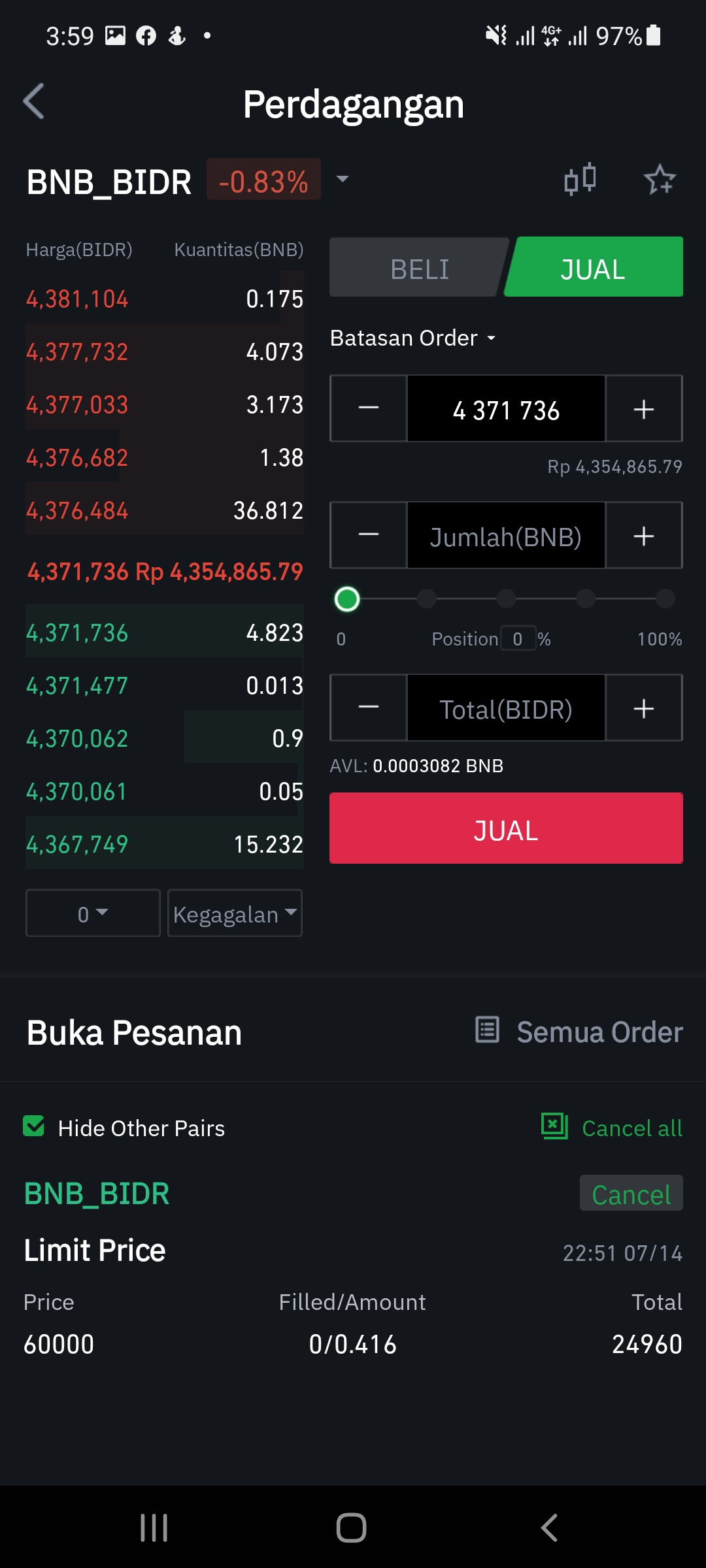 Hal yang sama berlaku untuk penjualan, cukup ubah tombol beli menjadi jual. Jika pesanan tidak laku terlalu lama dan kita tidak mau menunggu lagi, langsung saja masuk ke menu pesanan dan batalkan. Jangan lupa ada biaya perdagangan, lihat situs web mereka.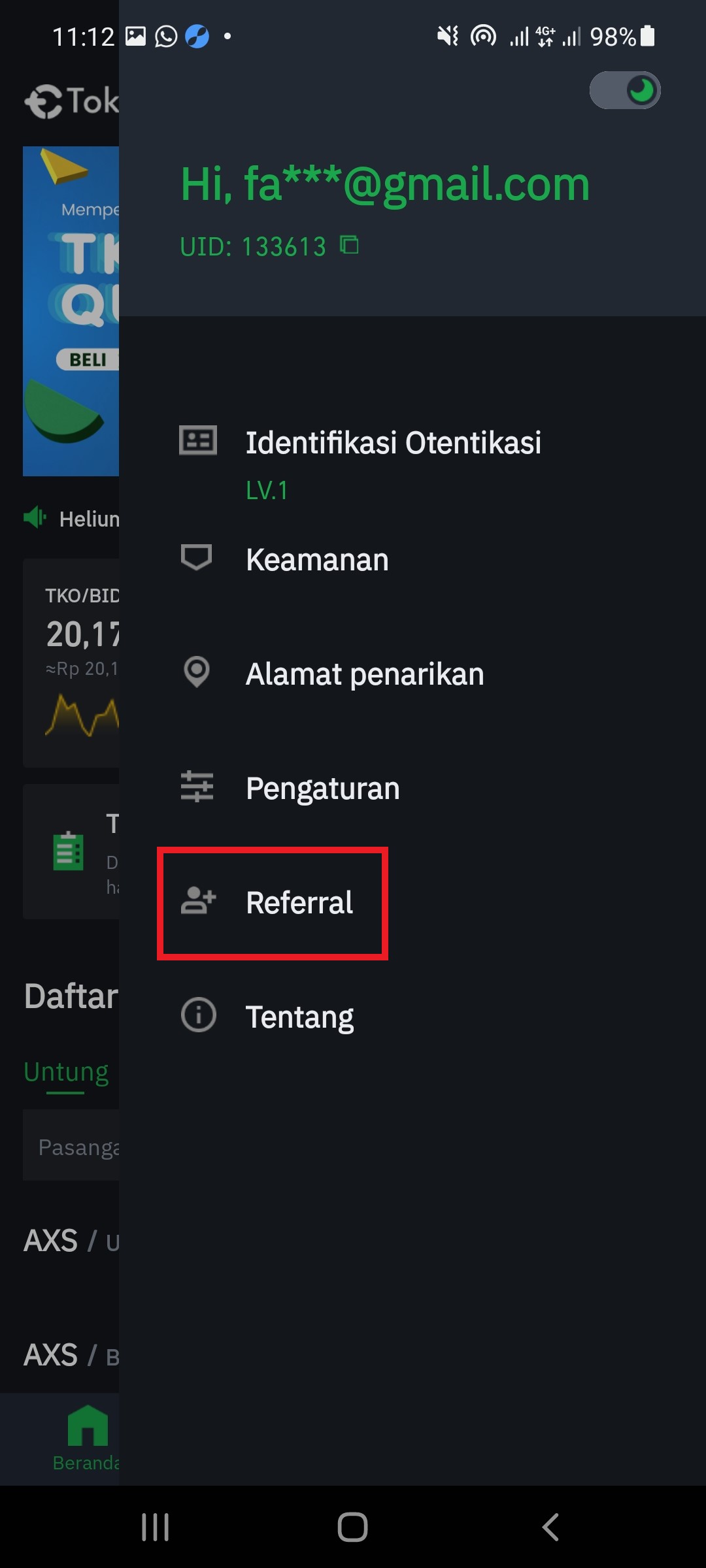 Coba Tokocrypto menggunakan tautan ini https://www.tokocrypto.com/account/signup?ref=QNIM7G1Q. Setelah itu dapatkan tautan rujukan Anda dan undang lebih banyak orang ke Tokocrypto untuk mendapatkan komisi. Anda dapat menemukan menu referral setelah memilih menu profil kanan atas pada menu home.
Mirrors
---