U.S. mortgage interest rates jump to 7.16%, highest since 2001 - what's the implication on households in the US?
---
Greetings to my esteemed Lions on the LeoFinance ecosystem and the entire hive blockchain. It's another day and time to share with you happenings around the globe and how it affects our daily lives. It's your friend @faquan, saying hello from this part of the world.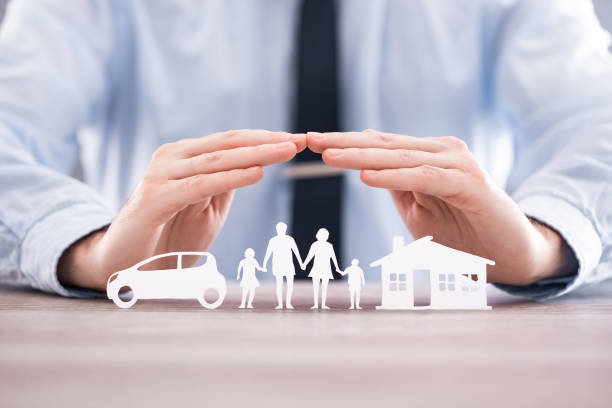 Source
The entire world economy is getting worse and it's presumably that the world is heading towards recession. It's crystal clear that the cost of goods, most especially household materials are hiking on a daily basis and it seems as if it won't get better as the situation worsens.
Due to the increasing inflation rate, the US mortgage rates have jumped to 7.16%, which seems to be the highest for over a decade and could only be compared to that of 2001. This increments tends to pose a threat on the families who are struggling with some previous mortgage payments.
The average interest rate on the most popular U.S. home loan rose to its highest level since 2001 as tightening financial conditions weigh on the housing sector, data from the Mortgage Bankers Association (MBA) showed on Wednesday.Source
The tightening financial conditions will mean that most families will look for alternative, which will still boil back to them depending on governments alternatives.
The average contract rate on a 30-year fixed-rate mortgage rose by 22 basis points to 7.16% for the week ended Oct. 21 while the MBA's Market Composite Index, a measure of mortgage loan application volume, fell 1.7% from a week earlier. Mortgage application activity is at its slowest pace since 1997.Source
Due to the mortgage rates increments, the MBA have reported that the number of mortgage applications have reduced drastically over the past weeks. The rise in mortgage rates is clearly the fault of the inflation ravaging the US and other parts of the world.
The central bank is expected to raise rates by 75 basis points for a fourth straight time at the conclusion of its next policy meeting on Nov. 1-2.
The Implication of the hike in mortgage rates
There's majorly one implication of the above, which is basically that many families in the US will become homeless if nothing is done about it.
Posted Using LeoFinance Beta
---