Another investment in LARYNX Token || Week two investment
---
After my first investment in LARYNX Token, I am happy to share with you all that I have added more tokens to my bag.
I remember I said in my previous post that the token is extremely cheap now and everyone should look into taken the opportunity now. As a result I am taking the opportunity to the fullest and I have made up my mind to make it a weekly thing to always buy LARYNX.
So, this week, I bought 161.25 LARYNX with just 3 Hive.
Below is the screenshot of the process of buying LARYNX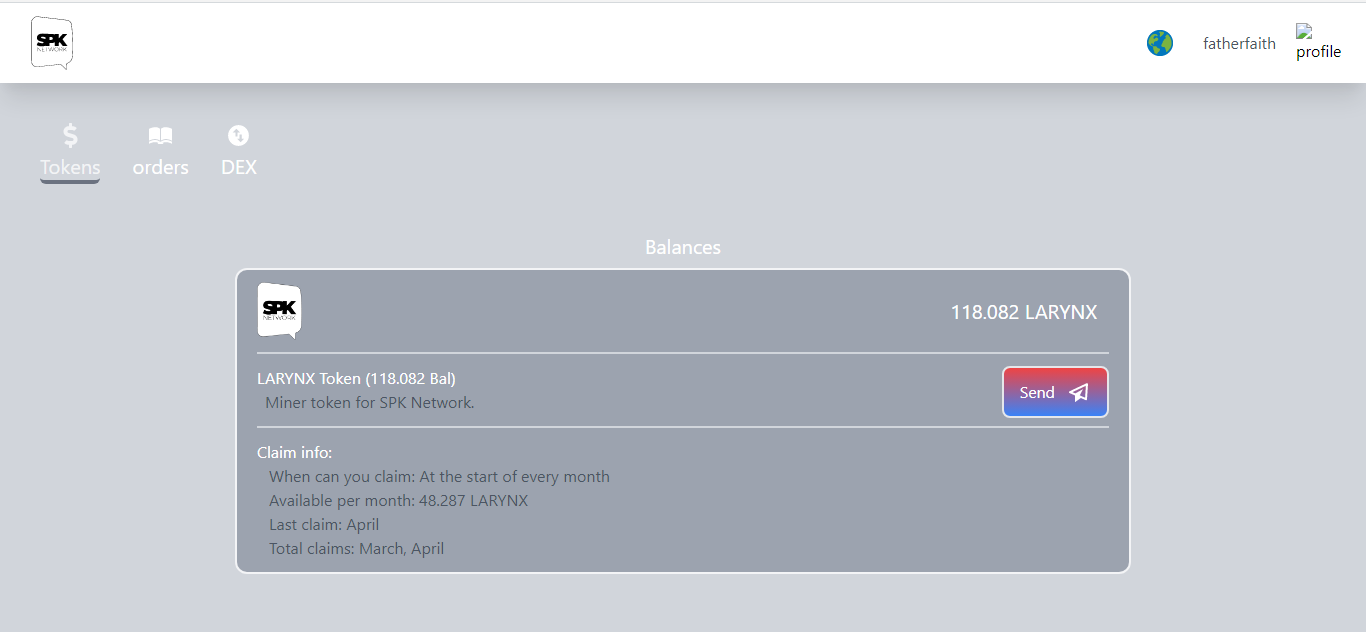 My total claims before buying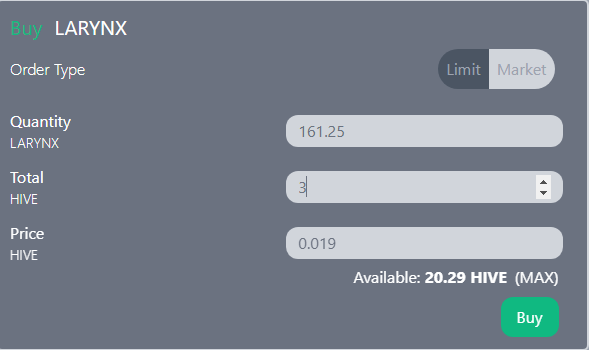 Exchanging 3 Hive for 161.25 LARYNX at 0.019 price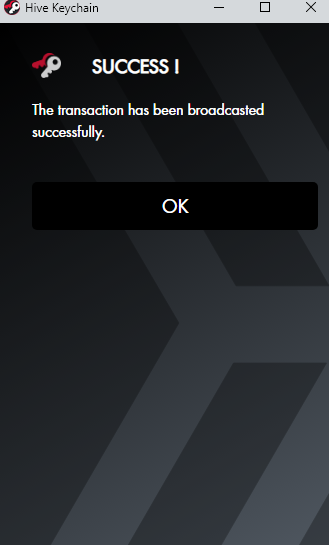 Successful message on Hive Keychain to confirm that the exchange was successful


The transaction as shown in my Hive wallet that I have transferred 3 Hive to @spk-cc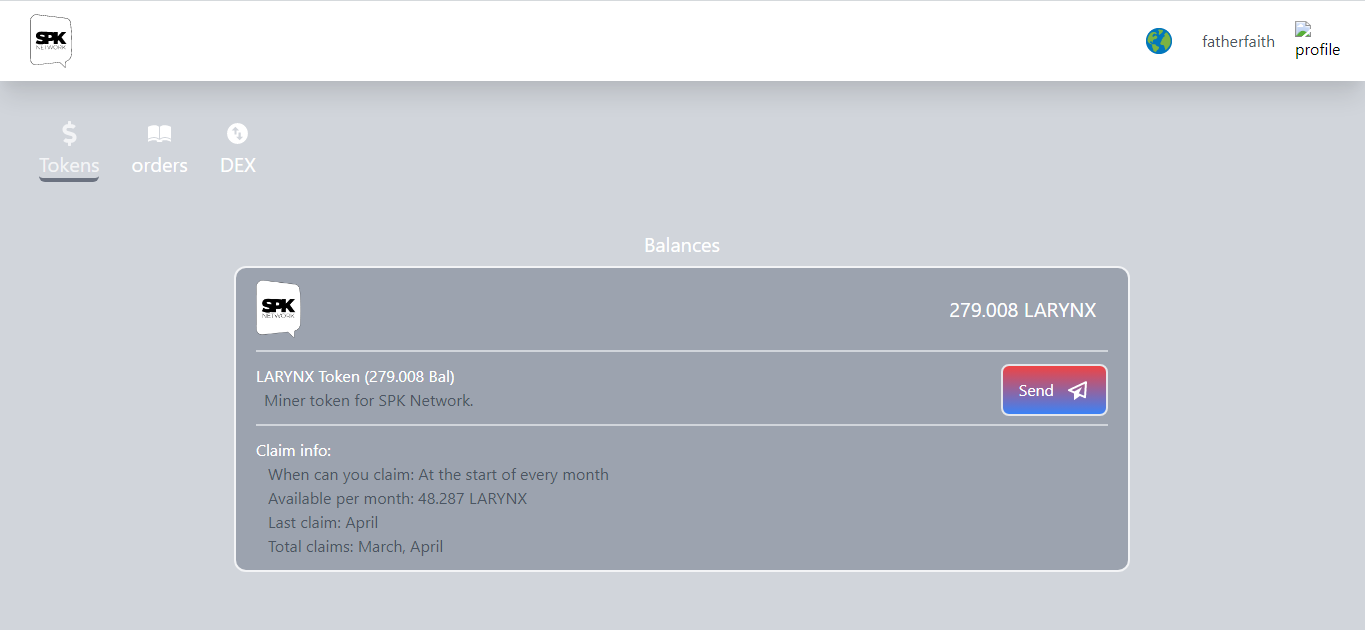 My total tokens after buying 161.25 LARYNX
With this new LARYNX Token investment, I now have a total of 279. 008 LARYNX out of which 96.574 is the total tokens claimed and 182.86 LARYNX is the total LARYNX Token I have bought.
Invest wisely
Invest in LARYNX
---
Read about my previous investment in $LARYNX:
---
About the SPK Network:
The SPK Network is a decentralized Web 3.0 protocol that rewards value creators and infrastructure providers appropriately and autonomously by distributing reward tokens so that every user, creator, and platform, will be able to earn rewards on a level playing field.
Check out the SPK Network Light Paper: https://peakd.com/hive/@spknetwork/spk-network-light-paper
Website: https://spk.network/
Telegram Group: https://t.me/spknetwork
Discord Server: https://discord.gg/JbhQ7dREsP
---
Thanks for Dropping By !
Best regards
fatherfaith
Posted Using LeoFinance Beta
---