Coping with getting kicked out of my guild
---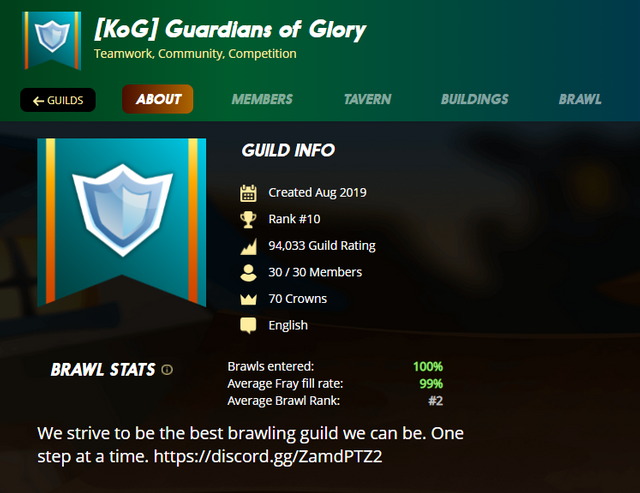 No longer a guild member
Today, I got a horrible notification when logged in Splinterlands: I was kicked out of Guardians of Glory. No need to ask why I got kicked out. My brawl results were terrible during my last two participations. The real problem came of the increasingly difficult opponents I faced as my guild leveled up.
As you all know, a higher level arena awards more merits and allows for the construction of a guild store building, which further booster merits gained. However, higher league frays prop up asking for Gold and Diamond level cards. Even if we don't use them, odds are our opponents will.

From this experience, I've learned that if we're looking to join a high-level guild, know we'll get expelled if we disappoint in brawls. Don't join guilds with arena level higher than 3 if your collection isn't complete. You might want to join the lowest level frays which only ask for Bronze or Novice cards, but the guild you're joining probably already has their favorite players for those frays.
Renting for gold+ guild frays is expensive. Although it boosts our matches in ranked as well, I don't think it's worth it if we still don't win enough brawls. The cap for me stood at arena level 4, in which I was already having a hard time. I'm looking for a new guild to join that has arena level 3 at the highest so I can offer good results and therefore farm those merits efficiently according to my current collection.
---