It goes without saying that LinkedIn has a big base of professionals.
It therefore makes sense to promote content from Leo Finance. It's a promotion of your articles as well as growth in the visibility of Leo Finance.
LinkedIn has various groups. Professionals join these groups depending on their area of interest.
Posting in groups is a good idea to promote your content and increase the visibility of this website.
Below is an example - The group name is "Investment Management Professionals"
I just posted my recent article written in Leo Finance in this group. This group has professionals in the field of equity management, portfolio management, among others.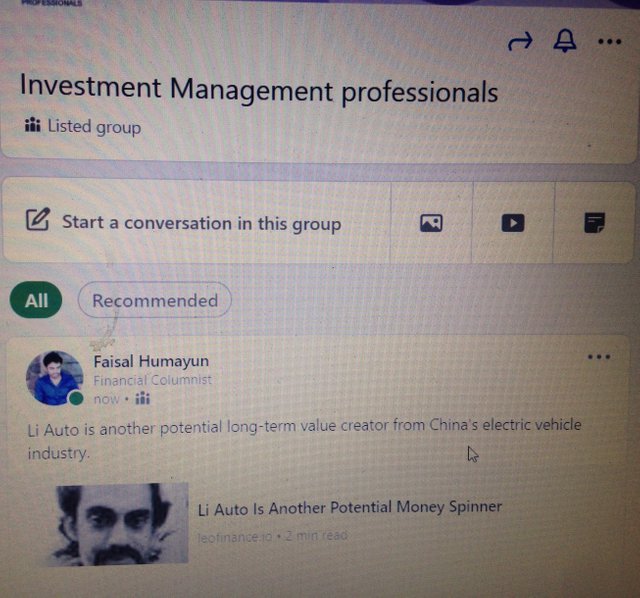 An article on a particular stock will interest the members of the community. They will be redirected to Leo Finance to read the article.
Similarly, there are groups that have cryptocurrency enthusiasts. Articles on crypto can be posted in these groups.
This is just one strategy to expand visibility by leveraging on the big member base of LinkedIn.
Posted Using LeoFinance Beta