7 Creative Ways To Use Leo Threads
---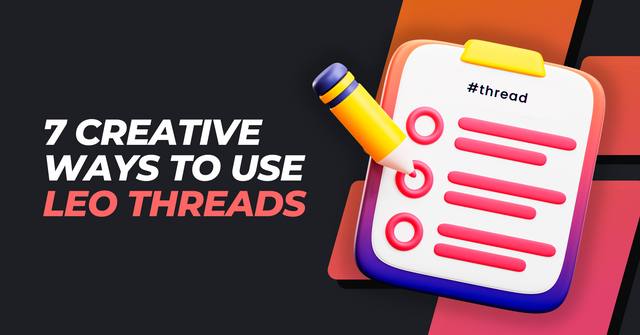 ---
Leo Threads, the microblogging application developed by @leofinance went live yesterday with a huge bang. As soon as the announcement was made on Twitter, everyone went crazy and started trying the application. I was also a part of that group. Had so much fun making my first thread and then a lot of them back to back. My notification page got broke in the process. 😂
Anyway, this got me thinking about how we can use Threads in unique ways to our advantage. Microblogging is famous because it's so easy and anyone can do it. You can share more often & communicate quickly. This helps anyone build a community of people with shared interests. Although there are a ton of ways you can utilize threads but here are my favorite ones that I am definitely going to try in the future:
Share Your Blogs
This one is pretty obvious. Since 'threads' is a general microblogging application, you can post anything and everything. It doesn't have to match the theme of Leo Finance. If you're new on Hive and have no audience yet, or if you have a small but loyal following, then threads are a great way for you to get more exposure for your content.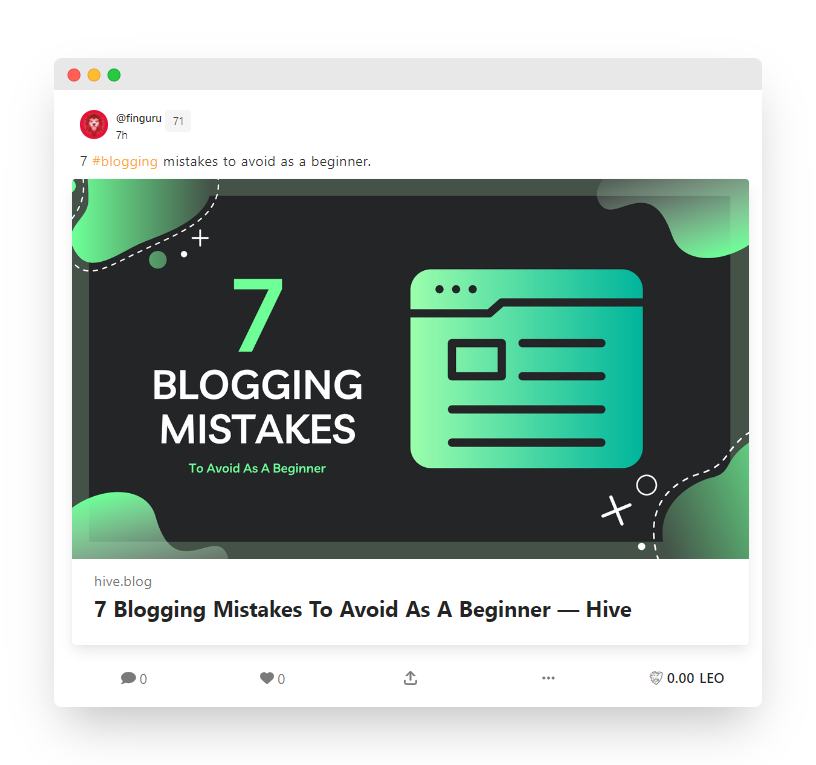 Engage With Followers
Threads can be used to do live AMA (Ask Me Anything) sessions. You can share your views and strike conversations about a specific topic. It can be a great platform for you to engage one on one with your followers and your favorite creators on Hive.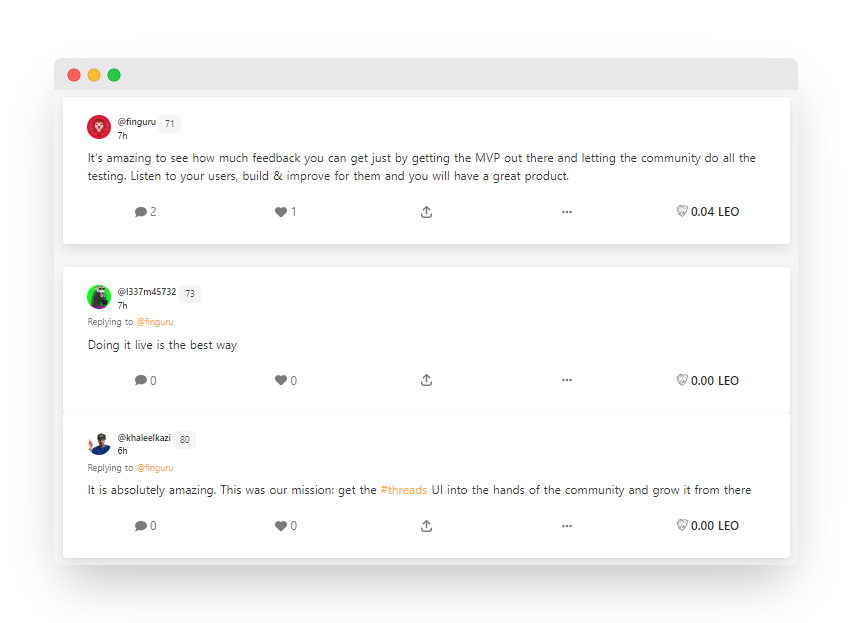 Tell A Story
You can take your threads game to the next level by publishing a story. Just like a Twitter thread. @anomadsoul is calling the #threadstorm. But what kind of story? Here are some tips:
You don't have to tell an epic tale with characters and plot twists and all that other stuff. Just tell an interesting story that's relevant to your niche and audience.
For ex: If you publish about crypto then you can tell a story about how you got into it and what did you learn in the past 1 year or whatever time you have spent so far in this space.
Host Giveaways
Giveaways are a great way to get more followers. They're also a great way to get more retweets, engagement and likes. It's simple: You create a giveaway via threads and then publish the details of the giveaway once or twice per day until it ends. Everyone will see it on the threads' feed and they can choose to participate in exchange for some rewards.
Curate Lists
Curating lists is a great way to build credibility and followers get a place to find the content they need. You can categorize information and arrange them in a list for easy access and understanding. For ex: 5 Free Tools To Boost Your Productivity In 2022. Think like Buzzfeed. 😋
Step By Step Tutorials
Another way to use threads is to publish How To guides. This way you can teach your followers on how to perform an action. Get creative by adding screenshots and resources that could further help your readers with more context. Check this #threadstorm done by @forexbrokr as a great example of this.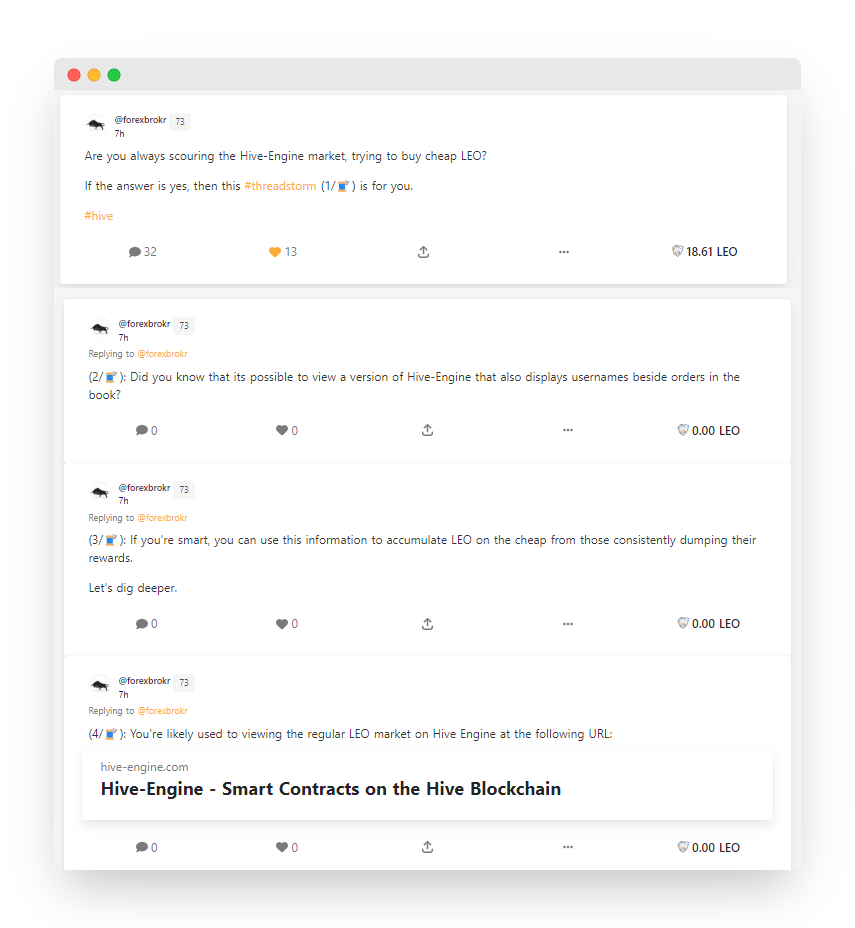 Tips & Tricks
Choose a specific topic and share tips or tricks that are useful to your followers. This way you can cover multiple helpful pieces of advice in one go. You can club them into a single post and publish them at once or use a #threadstorm.
That's it, folks. Which one did you like the most? Comment below!
---
Follow: https://leofinance.io/@finguru
Twitter: https://twitter.com/finguru6
Discord: finguru#4062
---
Posted Using LeoFinance Beta
---