How To Start A Cryptocurrency Blog In 2022?
---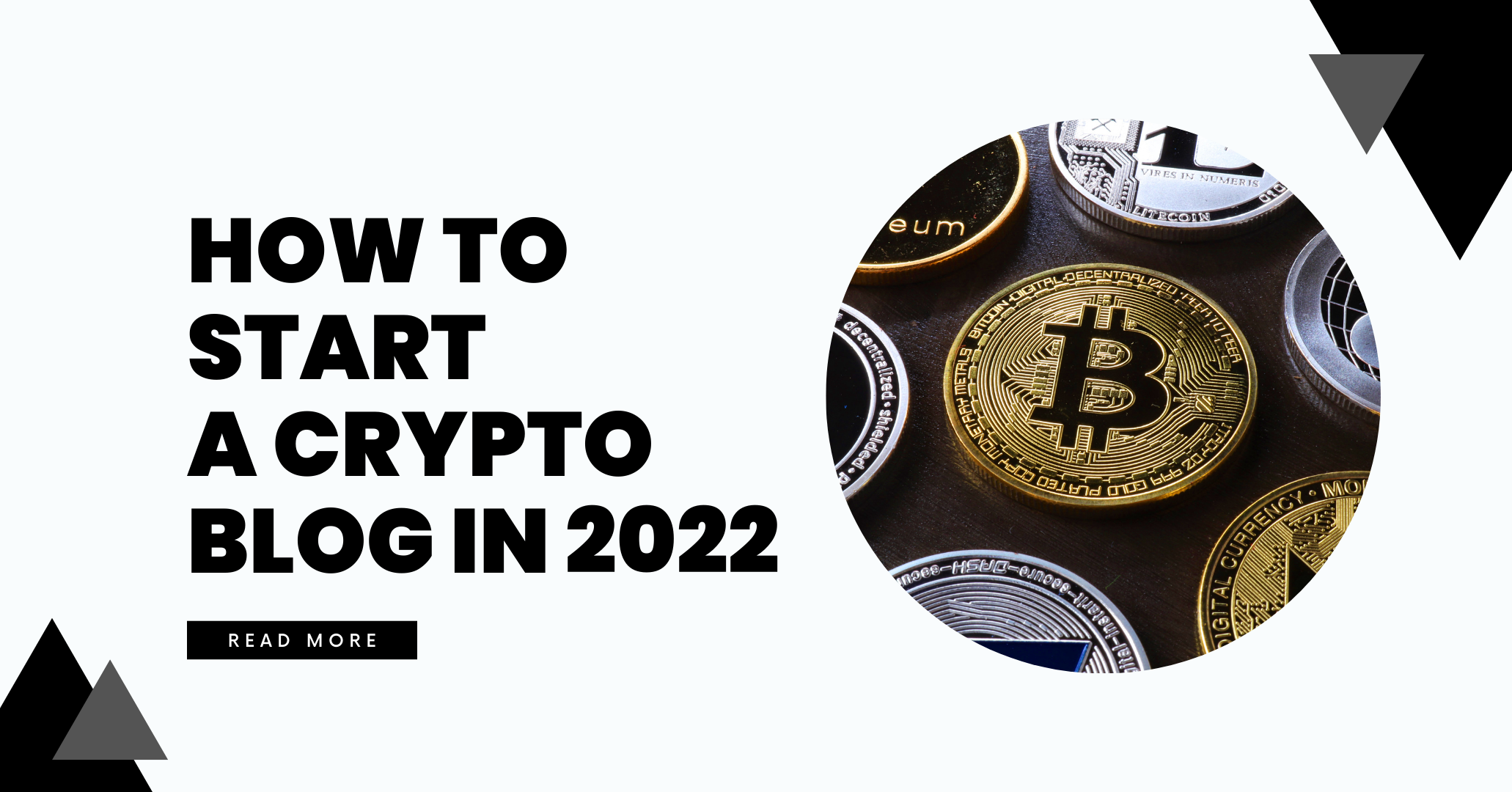 ---
Are you interested in cryptocurrency and want to start a blog about it? Here's a quick guide on how to start a crypto blog in 2022.
The crypto niche has gotten quite popular in the past 5 years. Blogging in this niche can also be a great way to share your thoughts on the industry, connect with other enthusiasts, and make some money on the side. It is also a learning opportunity and you can grow your knowledge base extensively.
Here are a few tips to help you get started:
1. Choose a topic to focus on.
When it comes to blogging about cryptocurrency, there are a lot of different topics you could choose to focus on. You could write about the latest news and trends in the industry, share your thoughts on specific coins or projects, or offer advice for beginners.
2. Find a blog platform.
There are a number of different blog platforms you can use to get started, such as WordPress, Tumblr, Medium, and even Web3 platforms. Choose the platform that best suits your needs and is easiest for you to use. Monetizing your blog on a web2 platform would need a bit of work. On the other hand, web3 platforms powered by blockchain technology would allow you to earn crypto directly for your content.
3. Create a blog and start writing.
Once you've chosen a platform and topic, it's time to start writing. Be sure to write in a clear, concise, and interesting manner, and share your honest thoughts and insights on the cryptocurrency industry. The more you write, the better you get.
4. Connect with other bloggers and enthusiasts.
The cryptocurrency community is a tight-knit one, and there are a lot of bloggers and enthusiasts who would be happy to connect with you. Reach out to them on social media or in online forums, and connect with them on a personal level. You can join web3 crypto communities like LeoFinance to get direct exposure to experienced users within the niche.
5. Promote your blog.
In order to get your blog seen by more people, be sure to promote it on social media, in online forums, and elsewhere online. You can also reach out to other bloggers and ask them to share your content with their readers.
6. Monetize your blog.
There are a number of ways to monetize your blogs, such as through affiliate marketing, advertising, and sponsorships. Choose the monetization method that best suits your blog and its audience. You can also check out LeoFinance, a web3 social media app that allows you to earn crypto for blogging from day one. Signup today to get started!
By following these tips, you can start your crypto blogging journey in 2022. Please share your thoughts in the comment section below.
---
Follow: https://leofinance.io/@finguru
Twitter: https://twitter.com/finguru6
Discord: finguru#4062
---
Not financial advice. For infotainment purposes only.
Posted Using LeoFinance Beta
---