Tokenomics
The circulating supply of PRE tokens is 380 million and the max supply is 500 million. The current market cap sits at 29 million and had its all time in early January 2018 during the last crypto bull-run, with a 117 million market cap. A few weeks ago it saw its first large price action in a long time, as the current bull-run is in full swing and Presearch has delivered the user nodes and tokenomics engine.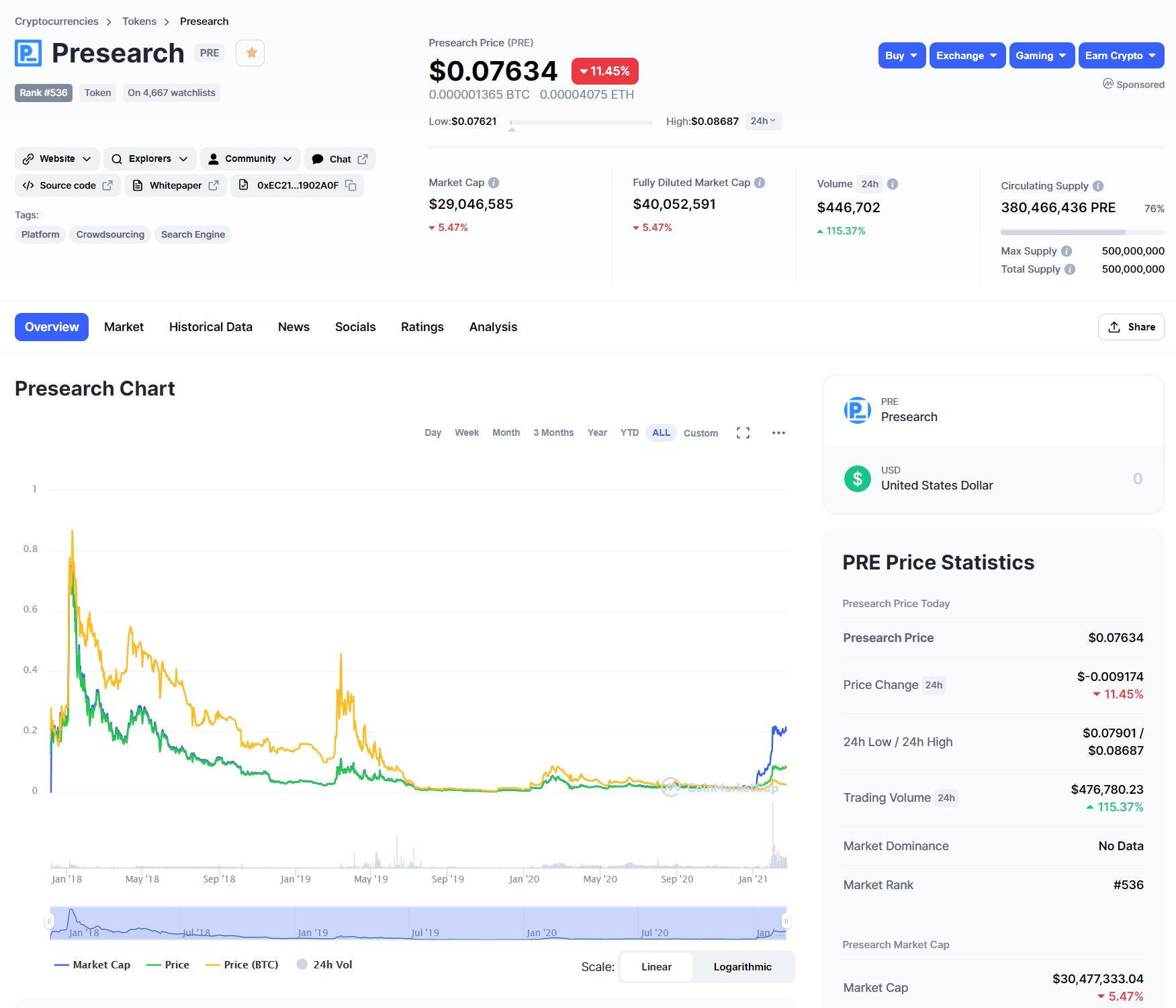 There is also a decently sized liquidity pool on Uniswap, with about 650k USD of ETH-PRE currently provided, but I couldn't confirm that this is the real deal, so I will not link to it. I found it on Coinmarketcap.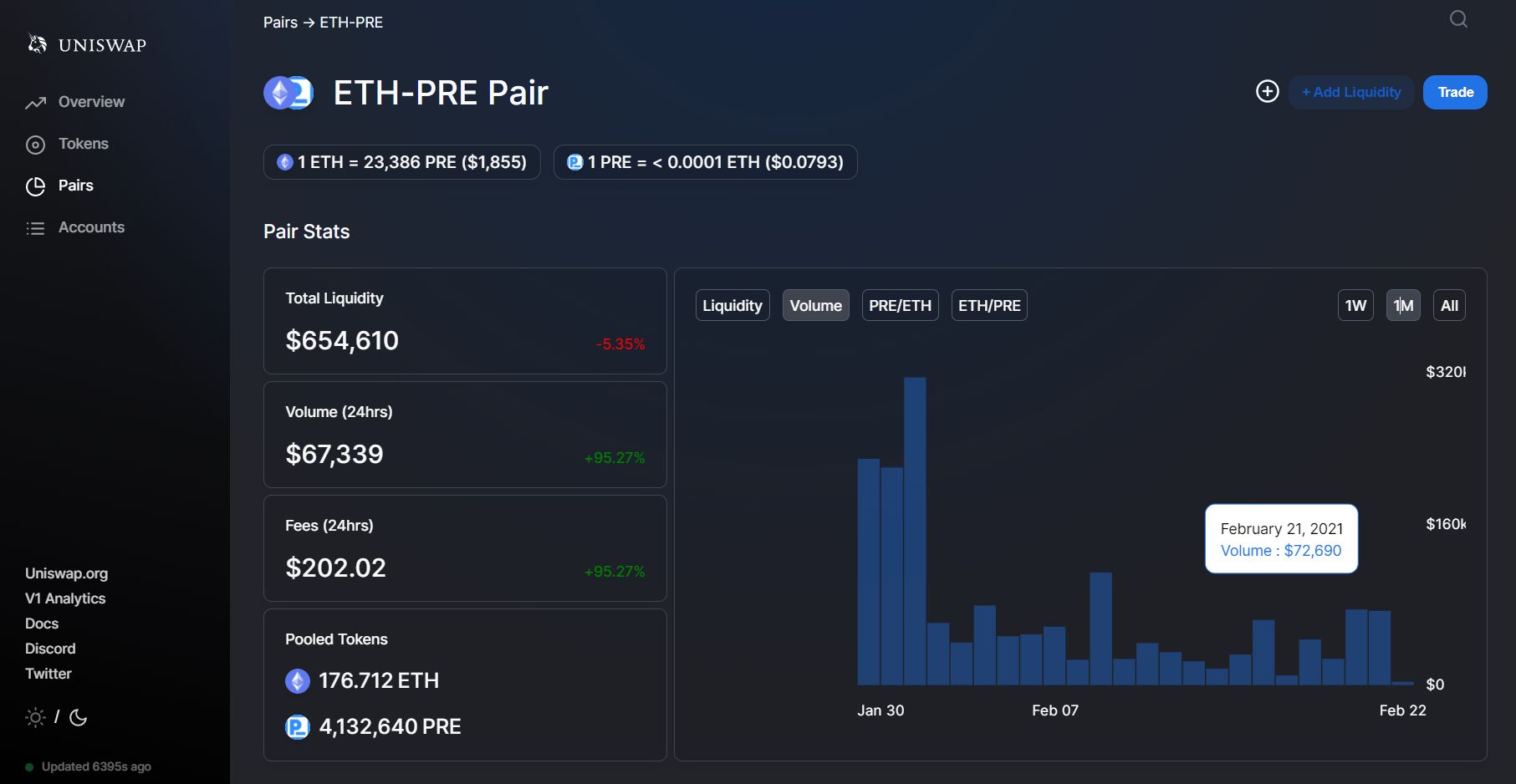 Wallets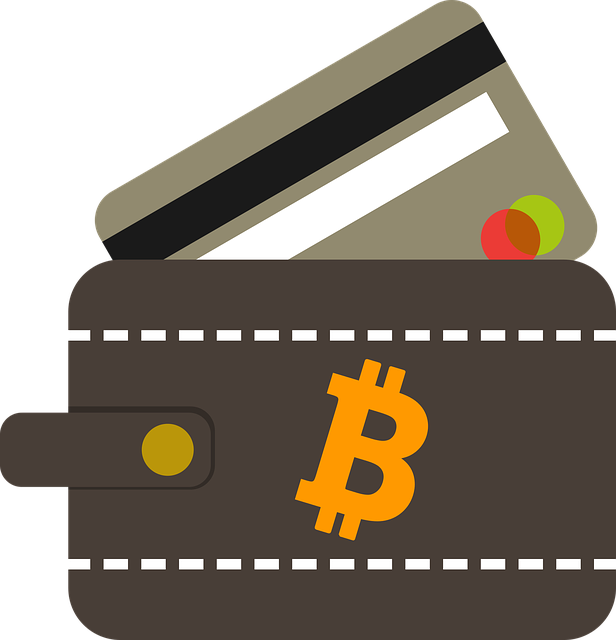 Since it is an ERC20 token, you can hold PRE in many wallets. Included are Exodus, Coinomi, MyEtherwallet, Ledger, Trezor and many more.
If you don't buy any PRE but earn it through search rewards or as a node operator, you must collect 1000 PRE before you can withdraw your balance to your own wallet. I suggest setting up a 2-way authentication for your Presearch account to keep your earned rewards a bit more secure until you are able to withdraw.

Concluding Thoughts
Since I am using Presearch now for such a long time, I can wholeheartedly say that it is fun to use, earn PRE tokens and flip the bird towards Google. With the recently added user nodes, it has really become a decentralized alternative to all the centralized search engines that spy on you and sell your data, while you get nothing out of it.
Honestly, I think services like Presearch are the future for searching the internet. I am sure it is still a long way to go for them, with many adjustments and opposition on their way. I do not count on the token to appreciate a lot in the near future although I would not be surprised if it does. We are in a bull-run year and money is flowing like crazy. Presearch is a much more complete product today, compared to when it hit its all-time high in 2018.
I will certainly hodl my hard easily earned PRE tokens and see what the future will hold for Presearch. I am also interested in providing a user node but I will have to read into that topic and learn more about the requirements first.
---
Finally, here is an interview from The State of Anarchy during Anarchapulco 2019 with the Presearch founder Colin Pape.