Mark Cuban's cryptocurrency portfolio in 2021
---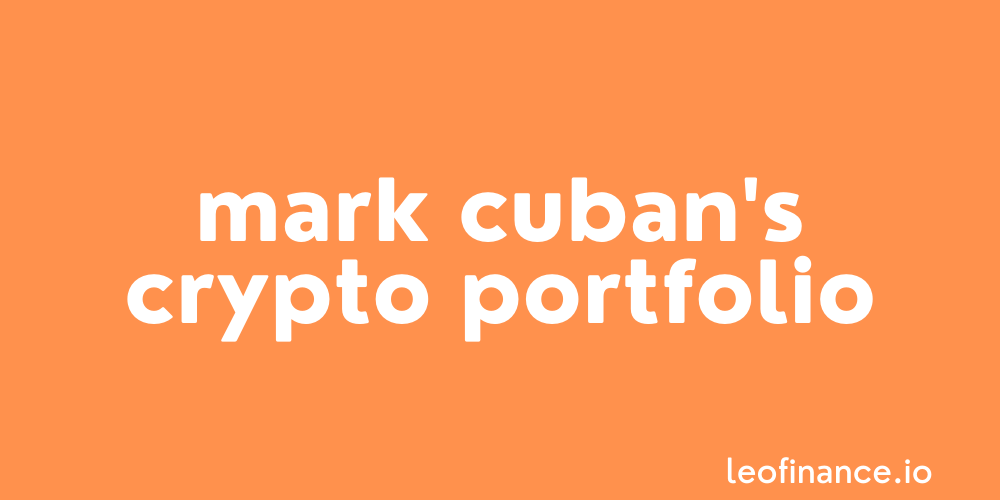 ---
We take a detailed look at Mark Cuban's crypto portfolio.
Mark Cuban is an entrepreneurial billionaire from the United States.
With an estimated net worth of around $4.3 billion, people sit down and listen when Mark Cuban speaks on the topic of investing.
As tech has always been his niche, a move into the cryptocurrency space was always on the cards and people are intrigued by what he currently HODLs.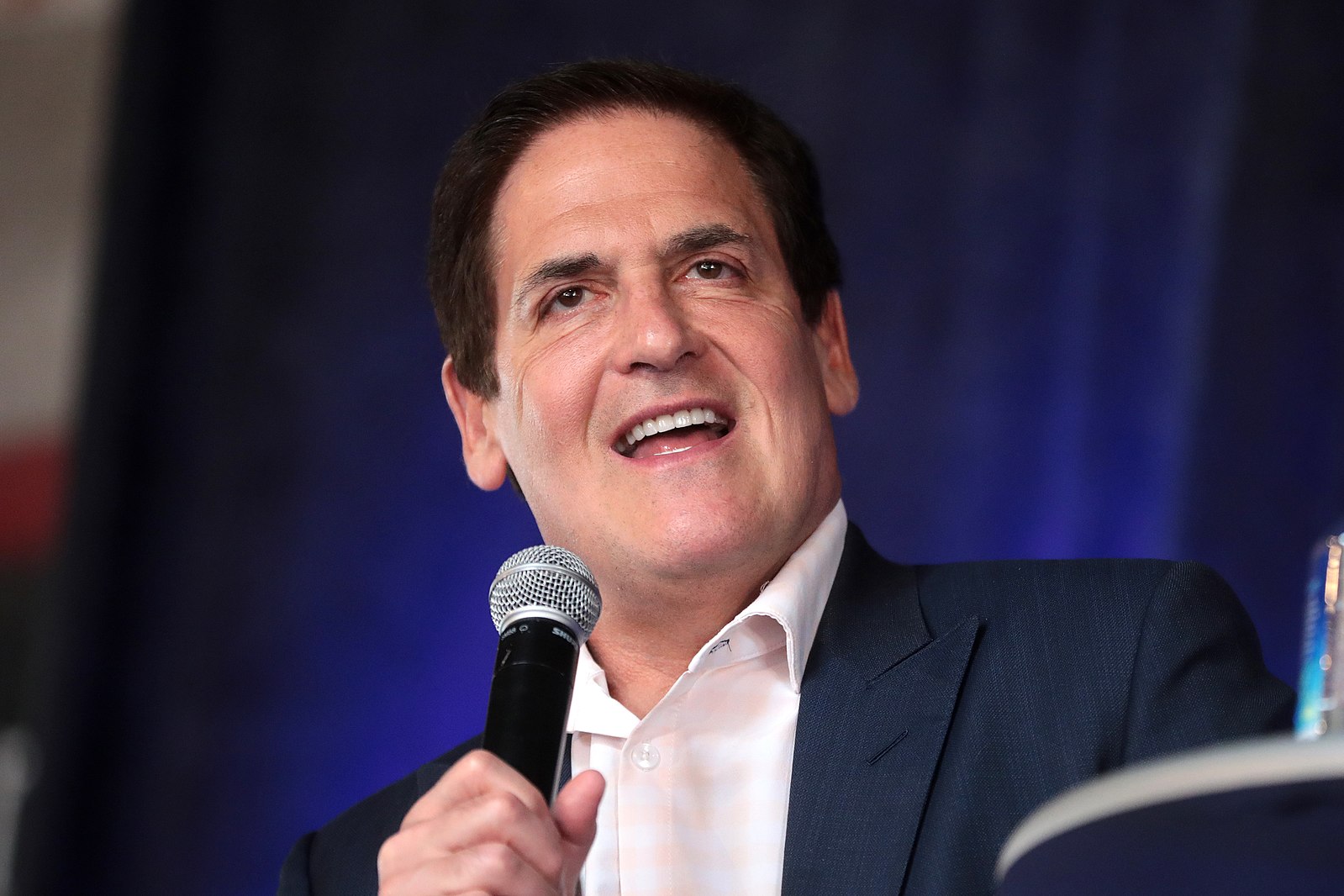 After exploring what Andrei Jikh is buying, let's now step it up and look at Mark Cuban's cryptocurrency portfolio.
What's in Mark Cuban's cryptocurrency portfolio?
Mark Cuban's cryptocurrency portfolio consists of 60% Bitcoin, 30% Ethereum and 10% other altcoins.
His altcoin allocation includes Dogecoin and Polygon (MATIC), with the latter, even afforded an entire section of his Mark Cuban Companies website.
60% - Bitcoin
Mark Cuban's biggest cryptocurrency portfolio allocation of 60% goes to Bitcoin.
What appeals to Cuban about Bitcoin isn't that it can be used as an alternative to cash, but rather as a store of value.
A digital gold, if you will.
"People said bitcoin is a currency, and I'm like, it's just not going to work."

"But, the entire time, I said it was a store of value where, if you could get people to believe that it was a better alternative than gold, because of its algorithmic scarcity, the price is going to go up."
While never mentioning when exactly he bought, Cuban likes to mention that he's been in Bitcoin for a long time and has never actually sold it.
A pretty standard response amongst my mates with dubious reputations around telling the truth, too...
30% - Ethereum
Mark Cuban's second-biggest cryptocurrency portfolio allocation is Ethereum.
At 30%, this obviously another huge chunk of the billionaire's holdings and worth taking serious notice of.
He likes Ethereum primarily because of its ability to host and run entirely decentralised smart contracts.
"What really changed everything was smart contracts."

"Smart contracts came along, and that created DeFi and NFTs."

"That's what changed the game."
Cuban has also compared Ethereum to a true currency, but I'm not sure if I personally agree with that assessment.
Again he says that he got into his Ethereum position early, but wishes he got in sooner.
Don't we all, Mark.
Don't we all.
10% - Other Altcoins including Dogecoin and Polygon (MATIC)
The rest of Mark Cuban's cryptocurrency portfolio is made of up other altcoin investments that he's accumulated over the years.
While he hasn't gone into a ton of detail about this section of his crypto portfolio, we do know that it includes Dogecoin which he bought for his son Jake.
Alongside Dogecoin, our guide to Polygon also recently discussed Cuban's sizable stake in MATIC.
"Polygon is the first well-structured, easy-to-use platform for Ethereum scaling and infrastructure development".
Cuban has even offered the team feedback on marketing and facilitates integrations into other projects he invests in.
Obviously with the Mark Cuban tick of approval, we've seen Polygon recently go from strength to strength and is one to continue keeping an eye on.
Just finally, during a Reddit AMA for the Wall Street Bets community, Cuban dropped that he also still owns Litecoin.
Final thoughts on Mark Cuban's cryptocurrency portfolio
On the surface, it looks like an intelligent allocation between proven assets.
After getting rugged on TITAN, he said he didn't actually lose money.
Cuban said he got hit like everyone else, but also claimed to have got out before the bloodbath.
Lol, well that's nice and convenient, isn't it?
When considering what's in Mark Cuban's cryptocurrency portfolio, just keep in mind that the man is not like you.
If we're reading (or writing for that matter) articles like this, then we aren't billionaires in the current financial system.
Mark Cuban on the other, is.
A billionaire that is using cryptocurrency as much as a small hedge for his immense USD denominated wealth, as he is looking for growth potential.
If your goals are much more about generating new wealth, then maybe a conservative cryptocurrency portfolio like Mark Cuban's isn't the way to go.
Best of probabilities to you.
---
Direct from the desk of Dane Williams.
Why not leave a comment and share your thoughts on Mark Cuban's cryptocurrency portfolio within the comments section below? All comments that add something to the discussion will be upvoted.
This Mark Cuban crypto blog is exclusive to leofinance.io.
Posted Using LeoFinance Beta
---