Switching from Twitter to Mastodon? Try Hive instead
---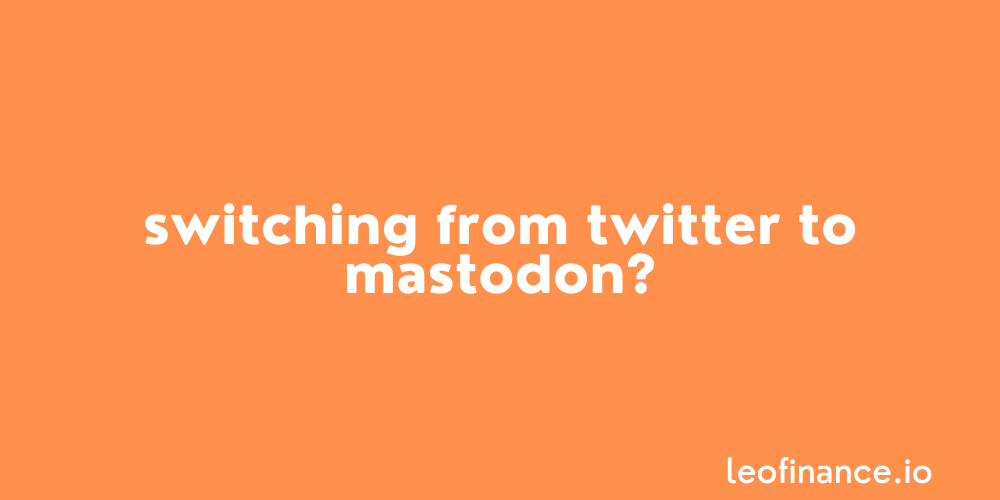 Direct from the desk of Dane Williams.
---
Switching to Mastodon solves none of the problems you currently face on Twitter. Here's why you should switch to a Web3 Hive account instead.
With Twitter's future beyond 2022 less than certain, many are searching for alternative platforms to continue scratching their social itch.
Potentially switching from Twitter to Mastodon seems to be the most popular choice of platform right now.
But the reality of Mastodon is that it doesn't actually solve any of the problems you currently face on Twitter.
These problems being:
Decentralisation
Account ownership
Censorship-resistance
So if you're planning on switching from Twitter to Mastodon, I'd encourage you to first read this guide on why you should try Hive instead.
Let's dive right into addressing the big 3 problems.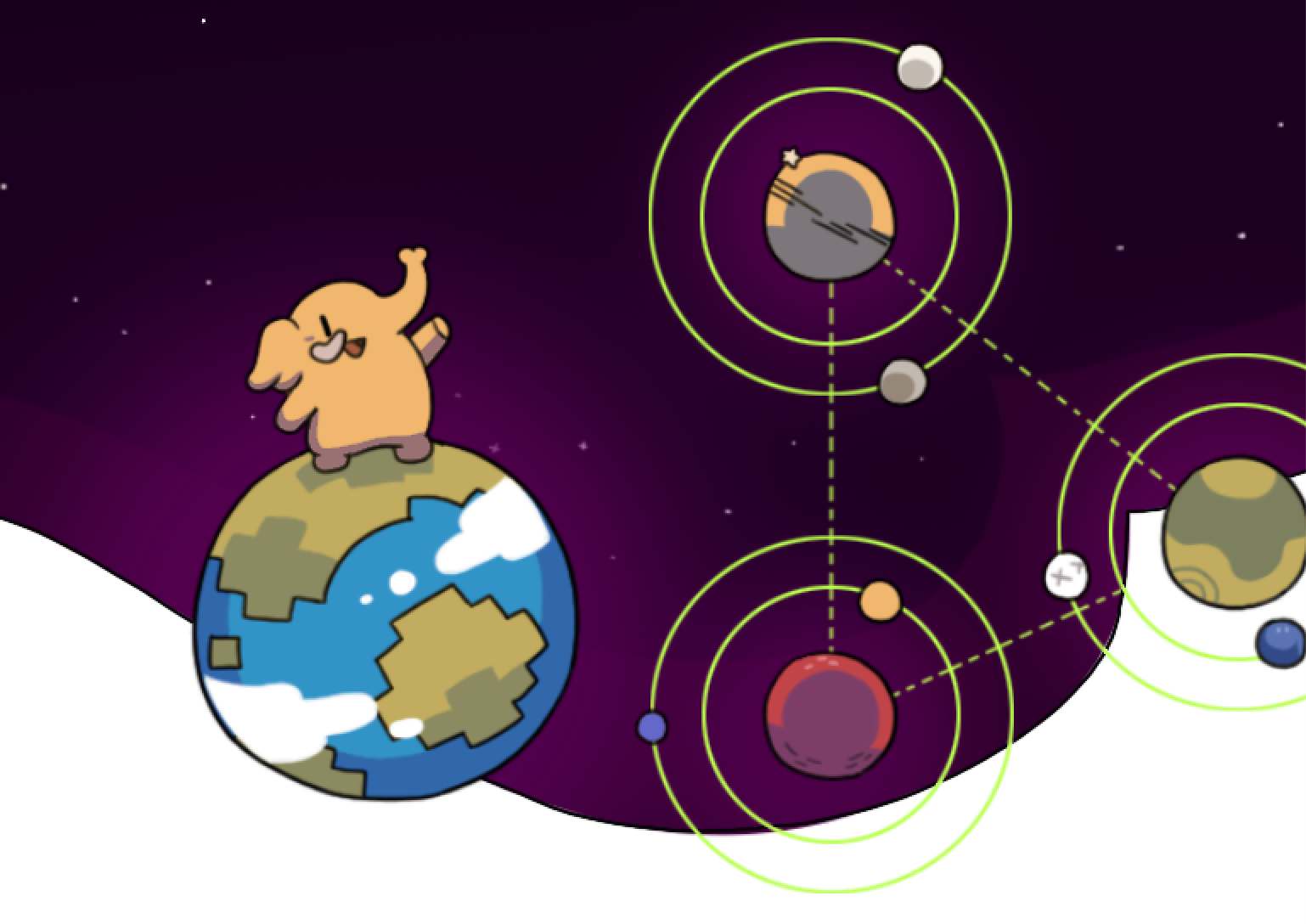 Is Mastodon decentralised?
One of Mastodon's big marketing pitches is that they're decentralised.
While this is true in that the underlying code is open source and that you are able to operate your own server, it doesn't solve the centralisation problem that you faced at Twitter.
Mastodon is not decentralised, it's actually what is known as federated.
What this essentially means is that while you have a choice between servers, your accounts, their data and followers are still all tied to that specific server.
If you're banned from the server that you create an account in, you can't just use your same account to put your message in front of your followers, elsewhere.
Yes, there are ways to transfer some of your data to new accounts.
But ultimately you're at the mercy of your particular server's admin…
Exactly the same as you are at the mercy of Elon on Twitter and other Web2 social media platforms.
Even though they run open source software, Mastodon's series of closed servers approaches decentralisation in the wrong way.
Hive's method of decentralisation is a much more practical approach than Mastodon's.
Do you own your Mastodon account?
No, you don't truly own your Mastodon account.
If you are no longer able to access your original server of choice, for whatever reason, then you will lose access to your followers.
Obviously for businesses who rely on their ability to put an offer in front of their audience, this is completely impractical.
All that matters when it comes to decentralisation is that you're able to retain ownership of your account and as such, retain the ability to put your message in front of your followers.
Something Mastodon does not allow.
Hive on the other hand, maintains a functionally decentralised, single underlying network at its base.
You are able to use your single Web3 Hive account to access every dApp and social media front-end that is built on the layer above.
Approaching decentralisation in this way works for businesses and content creators who need the stability of being able to put their message in front of their followers at all times.
If they're banned from one front-end for whatever reason, then simply plug and play that same account into another and carry on as normal.
All your data, content and followers are stored on the censorship-resistant blockchain which means it goes with you at all times.
So unlike an account housed on the decentralised Hive network, of which you own the keys to, your Mastodon account is tied to each specific, centralised server.
Meaning Mastodon does not solve the problem of true account ownership.
Is Mastodon censorship-resistant?
No, Mastodon is not censorship-resistant.
I fully understand that society doesn't tolerate shit like Nazis (the current social media buzzword surrounding censorship), but you can't have it both ways.
You're either technically censorship-resistant for EVERYONE, or you're not.
If there are arbitrary rules, administered by human beings then no matter what your leader says his ideals are, you're not censorship-resistant as a platform.
Something we're already seeing play out on Twitter with Elon saying he affords everyone freedom of speech… as long as you're not x y or z.
It just doesn't work like this.
Unfortunately, it's exactly the same on Mastodon, just on a server by server level.
If you're banned from a server, you can't take your message and followers to another because they're all closed shops.
Thanks to the underlying, decentralised blockchain that your accounts are connected to however, Hive affords you censorship-resistance.
Front-ends are nothing more than that - Gateways to content stored on the immutable blockchain underneath.
They just choose to display the data that you publish to the immutable Hive blockchain - They don't actually have the power to edit or remove it.
Meaning if you're banned or censored from a front-end, you just plug your account into another with a set of rules/values that more aligns with your cause.
This is censorship-resistance that only a fully decentralised, underlying blockchain can offer.
Hive is censorship-resistant, while Mastodon is not.

Final thoughts on switching from Twitter to Hive instead of Mastodon.
If you choose to switch from Twitter to Mastodon, you will fail to find solutions to the problems of decentralisation, account ownership and censorship-resistance.
Switching to Hive instead of Mastodon on the other hand, offers solutions to them all.
If you're a business, content creator or simply concerned that the message you're putting out there is being manipulated in a way you never intended, then Hive is the solution.
Technical censorship-resistance and true freedom of speech for humanity.
All roads lead to Hive.
Best of probabilities to you.
PS. The best way to get a Hive account is by clicking the big get started button at the top right hand corner of this page and using your Twitter handle to sign up.
You're then able to take full ownership of your account's keys (when you're ready of course) and gain all of the advantages that a Web3 Hive account account has to offer.
If you were switching from Twitter to Mastodon, you literally have nothing to lose by also trying Hive.
Posted Using LeoFinance Beta
---