When will Bitcoin reach 100K?
---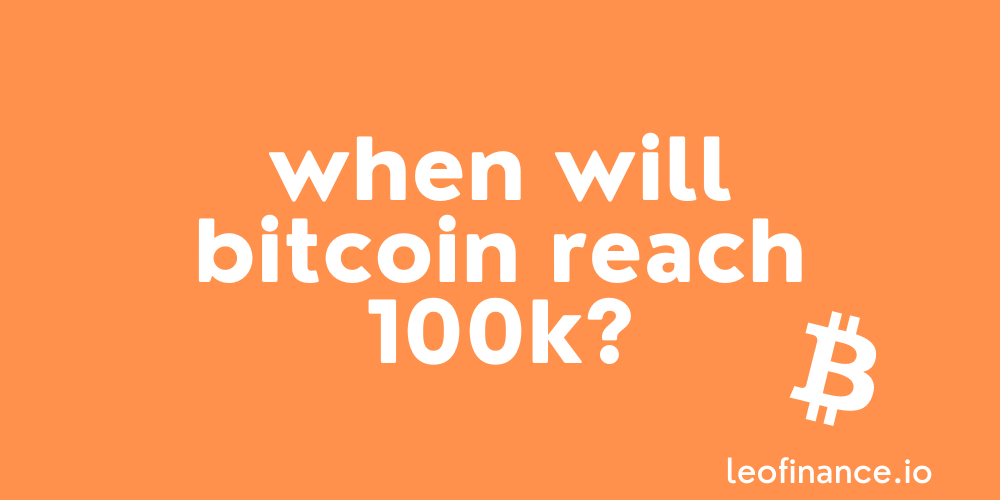 ---
Now that Bitcoin has broken out and is no longer rangebound, reaching 100K is inevitable.
It's no longer a matter of if Bitcoin will reach 100K, but when.
We know Bitcoin has been trapped in a tight 10K range between the 30 and 40K levels, trading a bounce from the only Bitcoin support level that matters.
But after the latest bounce, price has now broken out of resistance at the top of that range and has opened up the 100K price target once more.
Bitcoin is now on its way 100K
In the context of price potentially doubling in price to 100K, we need to be taking a big picture view when looking at the technicals.
That means starting with a higher timeframe chart such as the Bitcoin daily chart that I've shared below.
After the most recent breakout through 40K, I can't help but love that price action.
With the mainstream media pointing to another impending Bitcoin crash, it turned out the bulls were just scooping up cheap supply at support.
30K was printed, the bulls took control and it was soon goodbye 40K.
Yep.
Those of you who sold, gave your coins away to the smart money for a super cheap price.
Againnn.
When you learn what Bitcoin is, you'll soon see that its deflationary supply mixed with where we are in the adoption cycle means that HODLing truly is the best strategy for retail investors.
Bitcoin going to 100K is inevitable and no matter where you buy from now, you will always make money if you HODL.
The importance of psychological levels like Bitcoin at 100K
Psychological levels such as round numbers in price are almost always used and respected as support/resistance.
The more round and exciting the number sounds to your human ears, then the more likely it is to be a significant level for both bulls and bears.
Ethereum reaching 5K is exciting and Bitcoin reaching 100K is truly intoxicating.
Right?
Well, we're only human after all.
Psychological price levels such as this 100k target in Bitcoin are important because the human mind is a simple thing.
They're easy to relate to, so traders place their orders around them.
What this does is ensure that they're somewhat of a self-fulfilling prophecy.
Final thoughts on Bitcoin to 100K
Let's wrap things up with the same energy that we started things off with.
It's no longer a matter of if Bitcoin will reach 100K, but when.
So if you're already here in our community, don't be the one who lets the opportunity of our lifetime slip through your fingers.
BTMFD!
Best of probabilities to you.
---
Direct from the desk of Dane Williams.
Why not leave a comment and share your thoughts on the Bitcoin support levels that matter heading into August 2021, within the comments section below? All comments that add something to the discussion will be upvoted.
This Bitcoin blog is exclusive to leofinance.io.
Posted Using LeoFinance Beta
---