Why did Bitcoin crash today?
---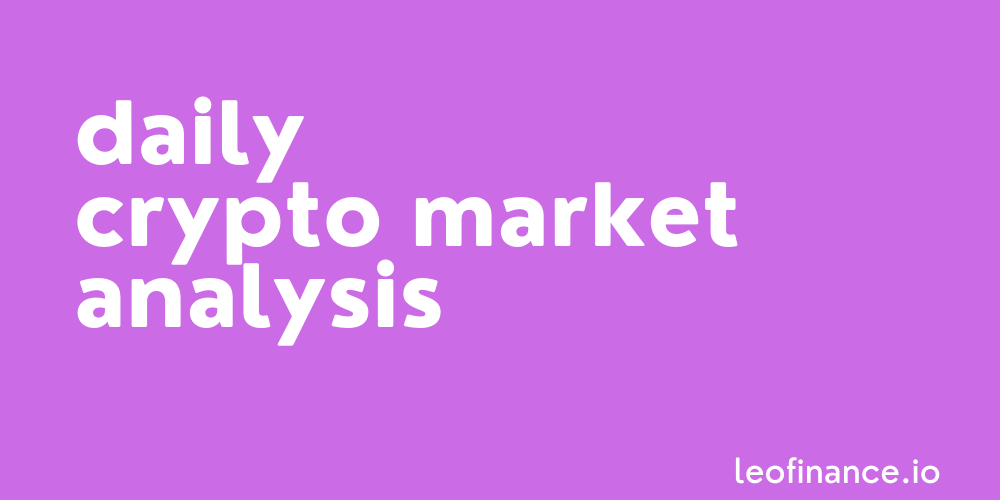 ---
Bitcoin crashed today because the smart money took what the dumb money had on offer.
If you're reading today's market analysis blog on LeoFinance, then you were no doubt somehow caught up in today's Bitcoin crash.
While CNBC and the mainstream news outlets will tell you that Bitcoin crashed because of China banning Bitcoin, I'm going to tell you otherwise.
China sure makes a pretty headline, but that's not why Bitcoin crashed, leading the rest of the cryptocurrency markets lower with it.
Bitcoin crashed because the smart money made the dumb money look stupid.
The dumb money
When Dave Portnoy is buying Safemoon after a press conference like he's Lebron James announcing that he's taking his talents to South Beach, there's obviously a lot of dumb money in the market.
We've seen Dogecoin ripping faces and if that wasn't enough, then a cryptocurrency called CumRocket doing 100x because a few birds on Instagram told their followers to buy, should probably seal that dumb sentiment.
If you're an idiot TikToker or reckless Mum who's recently plowed your family's entire life savings into a single investment this late because someone famous told you they're going to the moon, then sorry not sorry, but you're dumb money.
While crypto might be all fun and games on the surface, it's still dominated by the same institutional money who's sole purpose in life is to transfer what little you have across to them, adding to their ever-expanding digital fat stacks.
Now that process has played out exactly like it always does, nobody is coming to give you back what you feel was stolen from you.
Welcome to the financial markets.
The charts show this transfer
This transfer is shown right there on the Bitcoin chart.
We'd been talking about how outright ridiculous the Bitcoin monthly chart was looking since back in March, but things had started to weaken.
Just take a look at the price action the daily chart leading up to the snap.
Bitcoin printed that $65K top which looked fantastic, but as soon as the bulls failed to make a new higher high, that was the beginning of the end.
By then, we had Elon being a twat about Bitcoin's fossil fuel use (I mean come on...), and the market was primed for a correction.
And boy, a correction did we get.
Once the bears started pushing Bitcoin toward the 40K support zone, they knew that a move below would set off stops galore.
Price went through and anyone long on leverage was forced to capitulate their position.
Which in turn caused others to capitulate their positions just that little bit lower and the snowball gathered speed.
A snowball of stops gaining speed until they hit the next mountain of support at 30K.
Funny how that just happened to be a juicy support zone from the January pullback, huh?
But as you can see from the intraday price action, once the capitulation was over and price found support, normalcy returned.
Normalcy that saw the smart money take advantage of all that juicy liquidity required to get their own longs on.
At a good price of course.
What, you thought that they were going to pay retail prices at the top like you TikTokers and stay at home Mums?
Nope, they manufactured a beautiful capitulation event in order to get their order in at a discount.
All thanks to you :)
Bitcoin "crash" update
While we keep reading both in mainstream crypto media and on socials that Bitcoin has crashed, it really hasn't.
I view the price action of Bitcoin as a healthy pullback and the fact we continue to trade within a clearly defined 30-40K range, backs this up.
There was no Bitcoin crash and this is no bear market.
Relax.
Best of probabilities to you.
---
Direct from the desk of Dane Williams.
Why not leave a comment and share a Bitcoin chart of your own in the comments section below? All comments that add something to the discussion will be upvoted.
This daily market analysis blog is exclusive to leofinance.io.
Posted Using LeoFinance Beta
---