[ EN | ES ] Degen Pills #16 | Pastillas degeneradas #16
---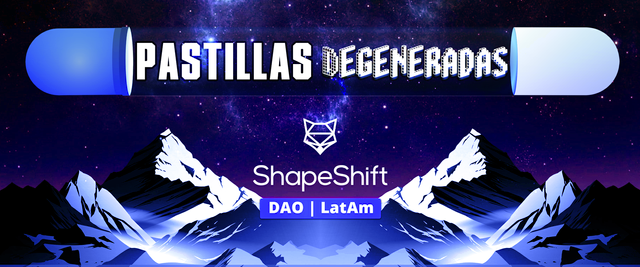 Welcome to our weekly article with news about the DeFi world!
This week, we'll be bringing updates to the ShapeShift DAO partner protocols and an update to Gnosis Chain to prevent potential security risks.
Gnosis DAO passes hard fork after hacking Agave and Hundred Finance
In March, a hacker carried out a flash loan attack on Agave and Hundred Finance, looting them and making off with $11 million. The exploited vulnerability harmed many users of the protocols, starting Gnosis Chain negotiations on the possibility of doing a hard fork of the network to make it more secure.
The discussions held at Gnosis DAO on the GIP-31 proposal aimed precisely at updating the token contracts vulnerable to the reentry attack, common in DeFi protocols. With 99.74% support from GNO holders, proposal passed governance and the change was implemented, as announced by Gnosis on his Twitter.
With this update to the blokchain, dapps on the network will be less susceptible to these types of exploits, bringing more security to users of the Gnosis ecosystem.
THORswap announces news in its ecosystem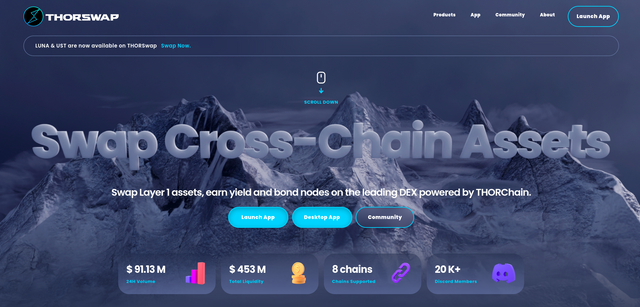 THORSwap is the leading decentralized exchange on THORchain. Providing its users with trading markets on different networks*, DEX has liquidity and pairs compatible with ERC-20, BEP-2 tokens, blockchains using UTXO (Bitcoin, Litecoin, Dogecoin) and Terra.
Acting as a cross-chain protocol, THORSwap offers the ability to access the multi-chain universe in one place!
You can buy FOX on THORSwap, check it out!
DEX recently released its V2, updating its platform's graphical interface to captivate exchange users and make it easier for traders to find essential information.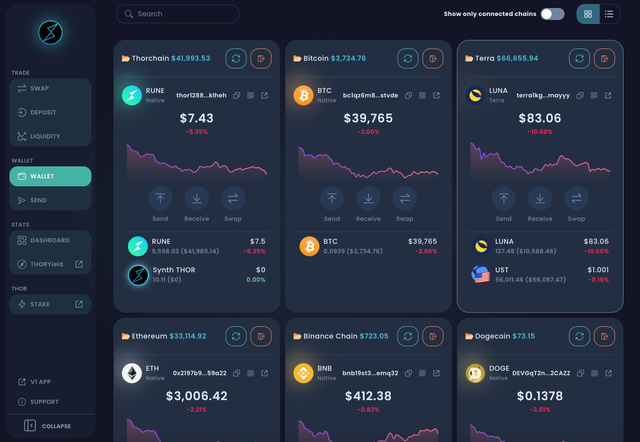 With the update, users can more easily manage their assets, improving their experience on the platform.
The protocol also announced that it is close to launching a FOXy-like product from ShapeShift DAO: vTHOR. In order to reward holders of its native token, THORSwap will share 75% of the revenue earned from trades made on the exchange with THOR participants. Depending on dapp, other revenue streams may be added over time.
Have you read our article on FOXy? It explains in detail how this staker reward mechanism works. Take a look at the article and see for yourself!
Using this measure, there will be less selling pressure on THOR and more upside potential on the token. Thus, its owners will be rewarded for maintaining it and believing in the project.
In addition, the "Aggregator of Aggregators" is under development. According to information from the protocol, its intention is to allow the integration of chains EVM - Ethereum, Binance Smart Chain, Fantom - IBC - Cosmos, Osmosis - Terra, Solana and others that will appear later.
The liquidity distributed between different networks harms the protocols, which need it to be able to provide quality services to users. With a volume of 90 billion dollars per year, it is a gigantic market and it is in the sights of THORSwap.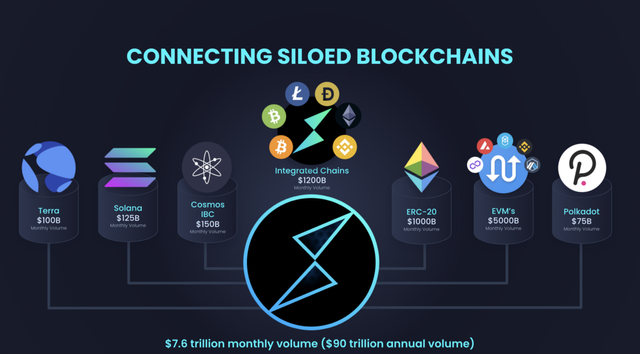 The contracts for this project are already being audited by Peckshield and soon we will be able to trade between Solana and Polkadot using THORSwap.
Inverse Bonds and the new Olympus DAO product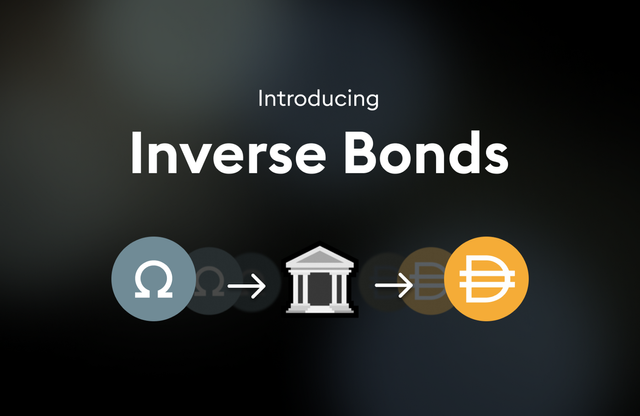 Olympus has shown the DeFi protocol ecosystem unique ways to acquire their own liquidity for the DAO treasury. By selling Bonds, dapp attracted users interested in acquiring tokens at a reduced cost in exchange for their assets, purchased directly from the protocol. As a result, Olympus became more attractive than many DEXes to OHM's acquisition and gradually increased its POL - Protocol Owned Liquidity -.
ShapeShift DAO, an Olympus partner, uses Developed Bonds with the protocol in order to attract liquidity to its Treasury and sell its governance tokens at prices per below those prevailing in the market.
However, even with the genius of the mechanism, there is a difficulty for DAOs to reduce the selling pressure on their governance token. The depreciation of its market value is directly related to the massive sale of OHM on centralized and decentralized exchanges.
Accordingly, Olympus DAO approved in its governance a proposal which aims to launch a new product: Inverse Bonds. Trading against the well-known Bonds, the protocol will buy its OHMs from users at a premium, remunerating them above the practically market price for selling them directly to Olympus. The received tokens will be burned, taking them out of circulation and reducing the existing supply.
The motivation to finance this initiative is the decrease in the sale of its governance tokens and the increase in the price of OHM in the market. According to the proposal, "it is in the interest of the Olympus ecosystem to use its Treasury to carry out market operations, such as Inverse Bonds, to encourage healthy behavior in the market.
When they are launched, the Inverse Bonds will have a duration of 120 days and will have a limited offer, being able to run out even before their deadline.
Bancor 3 starts its beta version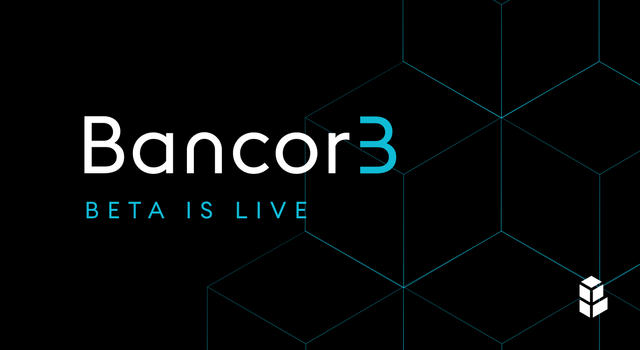 The Bancor Network was one of the first DEXs in the DeFi ecosystem. It implemented efficient mechanisms to protect its users from the Impermanent Loss of pools, with staking with a single token - called single-sided staking -.
Their V2.1 offered IL protection to liquidity providers even in pools with two tokens, providing BNT rewards to offset position variation. However, to have full access to the refund, you must keep your LP deposited for at least 100 days.
This temporary stake limitation is removed in the new version of Bancor. With its V3, DEX allows liquidity providers to earn incentives in their governance token to immediately clear IL. Therefore, you can withdraw your positions at any time without risking a temporary loss.
Additionally, V3 will also enable dual liquidity mining programs, granted to protocols wishing to increase the liquidity of their funds, to distribute to liquidity providers their governance tokens aggregated to Bancor's native BNT token.
You can check all the news that the beta of Bancor V3 brings here.
We also made a text explaining how it works, which you can see in Portuguese.
This new version is only accessible for interactions at the contract level or through Etherscan. The implementation of the full version of Bancor 3 will depend on the votes in the DAO government.
These were today's Degenerate Pills, informing you of the main events in the DeFi world 💊
Do you have questions about Reverse Bonuses? Or what about ShapeShift DAO's associations with protocols?
Take them all to our Discord, Twitter and/or Telegram and we will help you solve them!

Follow us on our networks!
---
This article is not investment advice, but only a newsletter with strictly educational content and is not a solicitation or solicitation to buy or sell assets.
---
Español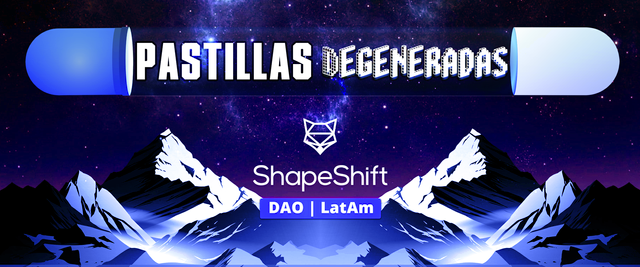 ¡Bienvenido a nuestro artículo semanal con noticias sobre el mundo DeFi!
Esta semana, traeremos actualizaciones de los protocolos de socios de ShapeShift DAO y una actualización de Gnosis Chain para evitar posibles riesgos de seguridad.
Gnosis DAO aprueba hard fork después de hackear Agave y Hundred Finance
En marzo, un pirata informático llevó a cabo un ataque de préstamo relámpago en Agave y Hundred Finance, saqueándolos y llevándose 11 millones de dólares. La vulnerabilidad explotada perjudicó a muchos usuarios de los protocolos, comenzando las negociaciones de Gnosis Chain sobre la posibilidad de realizar un hard fork de la red para hacerla más segura.
Las discusiones mantenidas en Gnosis DAO sobre la propuesta GIP-31 apuntaron precisamente a actualizar los contratos de tokens vulnerables al ataque de reentrada, común en los protocolos DeFi. Con un 99,74 % de apoyo de los titulares de GNO, la propuesta pasó la gobernanza y se implementó el cambio, como anunció Gnosis en su Twitter.
Con esta actualización en blokchain, las dapps en la red serán menos susceptibles a este tipo de exploits, brindando más seguridad a los usuarios del ecosistema Gnosis.
THORswap anuncia novedades en su ecosistema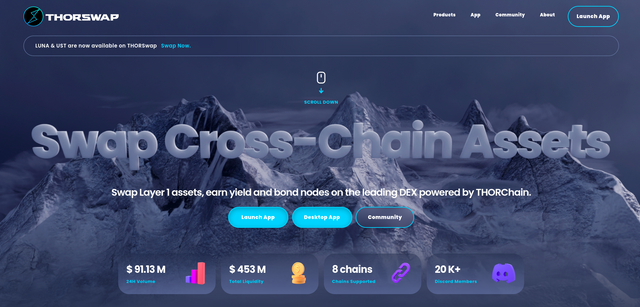 THORSwap es el intercambio descentralizado líder en THORchain. Brindando a sus usuarios mercados comerciales en diferentes redes*, DEX tiene liquidez y pares compatibles con tokens ERC-20, BEP-2, cadenas de bloques que usan UTXO (Bitcoin, Litecoin, Dogecoin) y Terra.
Actuando como un protocolo de cadena cruzada, ¡THORSwap ofrece la posibilidad de acceder al universo de múltiples cadenas en un solo lugar!
Puedes comprar FOX en THORSwap, ¡échale un vistazo!
Recientemente, DEX lanzó su V2, actualizando la interfaz gráfica de su plataforma para cautivar a los usuarios del intercambio y facilitar que los comerciantes encuentren información esencial.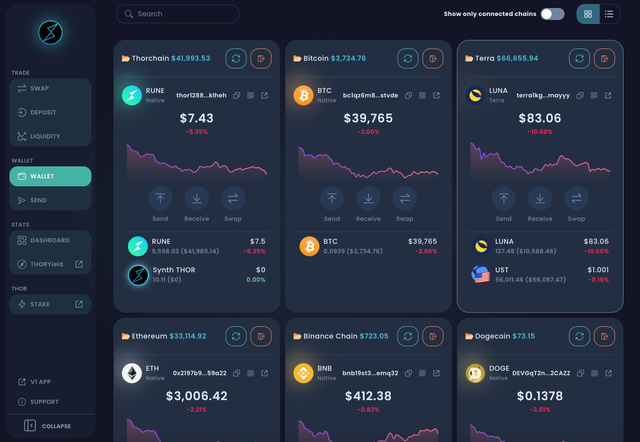 Con la actualización, los usuarios pueden administrar sus activos más fácilmente, mejorando su experiencia en la plataforma.
El protocolo también anunció que está cerca de lanzar un producto similar a FOXy de ShapeShift DAO: vTHOR. Con el objetivo de recompensar a los tenedores de su token nativo, THORSwap compartirá el 75% de los ingresos obtenidos en los intercambios realizados en el intercambio con los participantes de THOR. Según dapp, se pueden agregar otras fuentes de ingresos con el tiempo.
¿Has leído nuestro artículo sobre FOXy? Explica en detalle cómo funciona este mecanismo de recompensa de stakers. ¡Echa un vistazo al artículo y compruébalo!
Usando esta medida, habrá menos presión de venta sobre THOR y un mayor potencial alcista sobre el token. Así, sus poseedores serán recompensados ​​por mantenerlo y creer en el proyecto.
Además, se encuentra en desarrollo el "Agregador de Agregadores". Según información del protocolo, su intención es permitir la integración de cadenas EVM - Ethereum, Binance Smart Chain, Fantom - IBC - Cosmos, Osmosis - Terra, Solana y otras que aparecerán más adelante.
La liquidez repartida entre distintas redes perjudica a los protocolos, que la necesitan para poder prestar servicios de calidad a los usuarios. Con un volumen de 90 billones de dólares anuales, es un mercado gigantesco y está en la mira de THORSwap.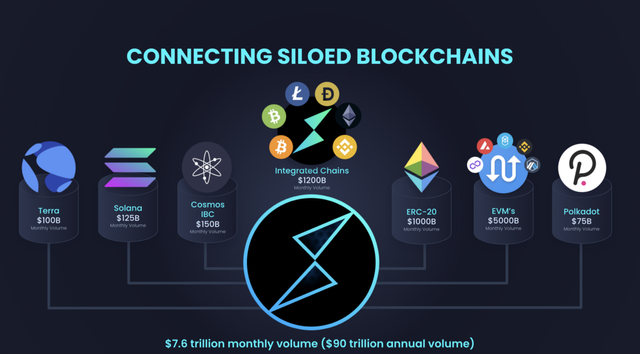 Los contratos para este proyecto ya están siendo auditados por Peckshield y pronto podremos intercambiar entre Solana y Polkadot usando THORSwap.
Inverse Bonds y el nuevo producto de Olympus DAO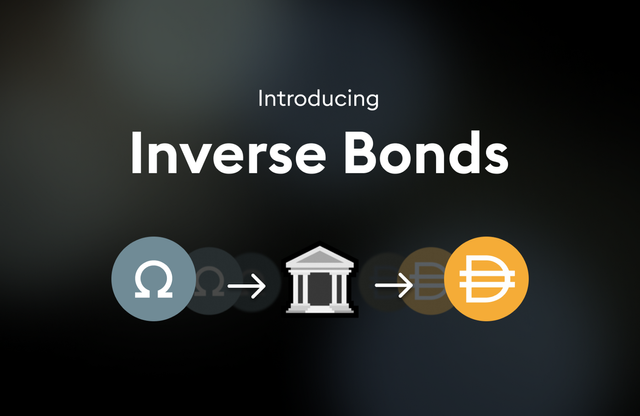 Olympus ha mostrado al ecosistema del protocolo DeFi formas únicas de adquirir su propia liquidez para la tesorería de DAO. Al vender Bonos, dapp atrajo a usuarios interesados ​​en adquirir tokens a un costo reducido a cambio de sus activos, comprados directamente del protocolo. Como resultado, Olympus se volvió más atractivo que muchos DEXes para la adquisición de OHM y gradualmente incrementó su POL - Protocol Owned Liquidity -.
ShapeShift DAO, socio de Olympus, utiliza los Bonos desarrollados con el protocolo para poder atraer liquidez a su Tesorería y vender sus tokens de gobernanza a precios por debajo de los que prevalecen en el mercado.
Sin embargo, incluso con la genialidad del mecanismo, existe una dificultad para que las DAO reduzcan la presión de venta sobre su token de gobernanza. La depreciación de su valor de mercado está directamente relacionada con la venta masiva de OHM en intercambios centralizados y descentralizados.
En consecuencia, Olympus DAO aprobó en su gobernanza una propuesta que tiene como objetivo lanzar un nuevo producto: Inverse Bonds. Operando en contra de los conocidos Bonos, el protocolo comprará sus OHM a los usuarios con una prima, remunerándolos por encima del precio prácticamente en el mercado por venderlos directamente a Olympus. Los tokens recibidos serán quemados, sacándolos de circulación y reduciendo la oferta existente.
La motivación para financiar esta iniciativa es la disminución de la venta de sus tokens de gobernanza y el aumento del precio de OHM en el mercado. Según la propuesta, "es de interés del ecosistema de Olympus utilizar su Tesorería para realizar operaciones de mercado, como Inverse Bonds, para fomentar un comportamiento saludable en el mercado.
Cuando se lancen, los Bonos Inversos tendrán una duración de 120 días y tendrán una oferta limitada, pudiendo agotarse incluso antes de su fecha límite.
Bancor 3 inicia su versión beta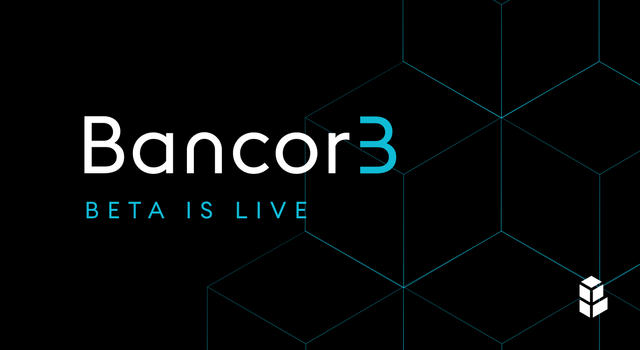 La Red Bancor fue una de las primeras DEX en el ecosistema DeFi. Implementó mecanismos eficientes para proteger a sus usuarios de la Pérdida Impermanente de pools, con staking con un solo token - llamado staking de un solo lado -.
Su V2.1 ofrecía protección IL a los proveedores de liquidez incluso en pools con dos tokens, proporcionando recompensas BNT para compensar la variación de la posición. Sin embargo, para tener acceso completo al reembolso, debe mantener sus LP depositados durante al menos 100 días.
Esta limitación temporal de stake se elimina en la nueva versión de Bancor. Con su V3, DEX permite a los proveedores de liquidez obtener incentivos en su token de gobernanza para borrar IL de inmediato. Por lo tanto, puede retirar sus posiciones en cualquier momento sin correr el riesgo de sufrir una pérdida transitoria.
Además, V3 también permitirá programas duales de minería de liquidez, garantizados a protocolos que deseen aumentar la liquidez de sus fondos, para distribuir a proveedores de liquidez sus tokens de gobernanza agregados al token BNT nativo de Bancor.
Puede consultar todas las novedades que trae la beta de la V3 de Bancor aquí.
También hicimos un texto explicando cómo funciona, que puedes ver en portugués.
Esta nueva versión solo es accesible para interacciones a nivel de contrato o a través de Etherscan. La implementación de la versión completa de Bancor 3 dependerá de los votos en el gobierno de DAO.
Estas fueron las Degenerate Pills de hoy, informándote de los principales acontecimientos en el mundo DeFi 💊
¿Tienes preguntas sobre los Bonos Inversos? ¿O qué hay de las asociaciones de ShapeShift DAO con los protocolos?
Llévalos a todos a nuestro Discord, Twitter y/o Telegram ¡y te ayudaremos a resolverlos!

Síguenos en nuestras redes!
---
Este artículo no es un consejo de inversión, sino solo un boletín con contenido estrictamente educativo y no es una solicitud ni una solicitud para comprar o vender activos.
---