Consider a Bitcoin chart.
---
Consider the Bitcoin chart.
Price is testing the last weak buyer at $ 1,755
Рассмотрим график Биткоина.
Цена тестирует последнего слабого покупателя на уровне 1755$
Resumption of purchases is expected from this level. If the resumption is strong, then the price will continue its upward movement.
With a weak resumption of purchases, a correction is expected.
От этого уровня ожидается возобновление покупок. Если возобновление будет сильное, то цена продолжит восходящее движение.
При слабом возобновлении покупок, ожидается коррекция.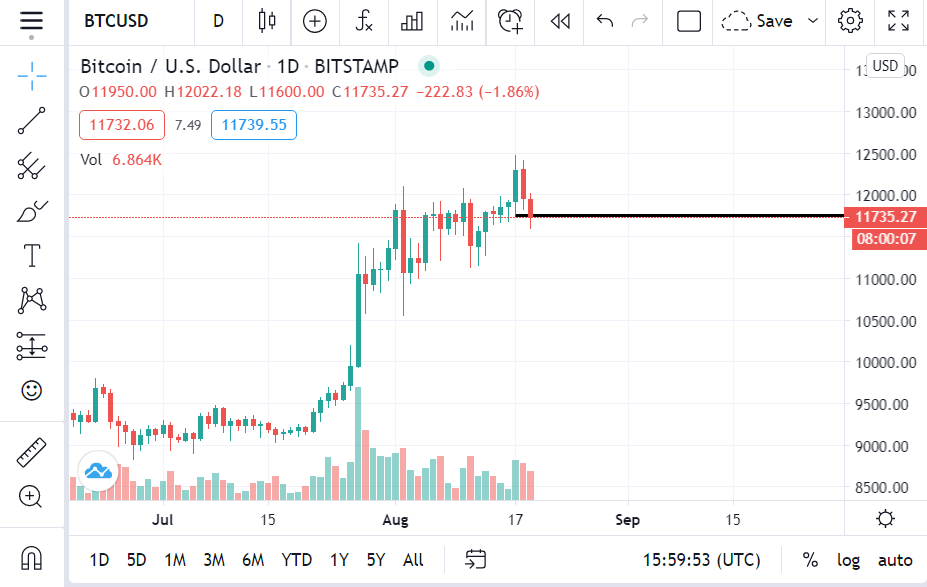 Posted Using LeoFinance
---