How Can pHBD-USDC Pool on PolyCub Help HBD?
---
As we probably all know by now, the consensus of top Hive witnesses set the APR on our HBD savings to 20%, from 12% previously.
It took less than a week since that time before LeoFinance team came with the announcement that the pHBD-USDC pool is live on PolyCub, which is quite amazing.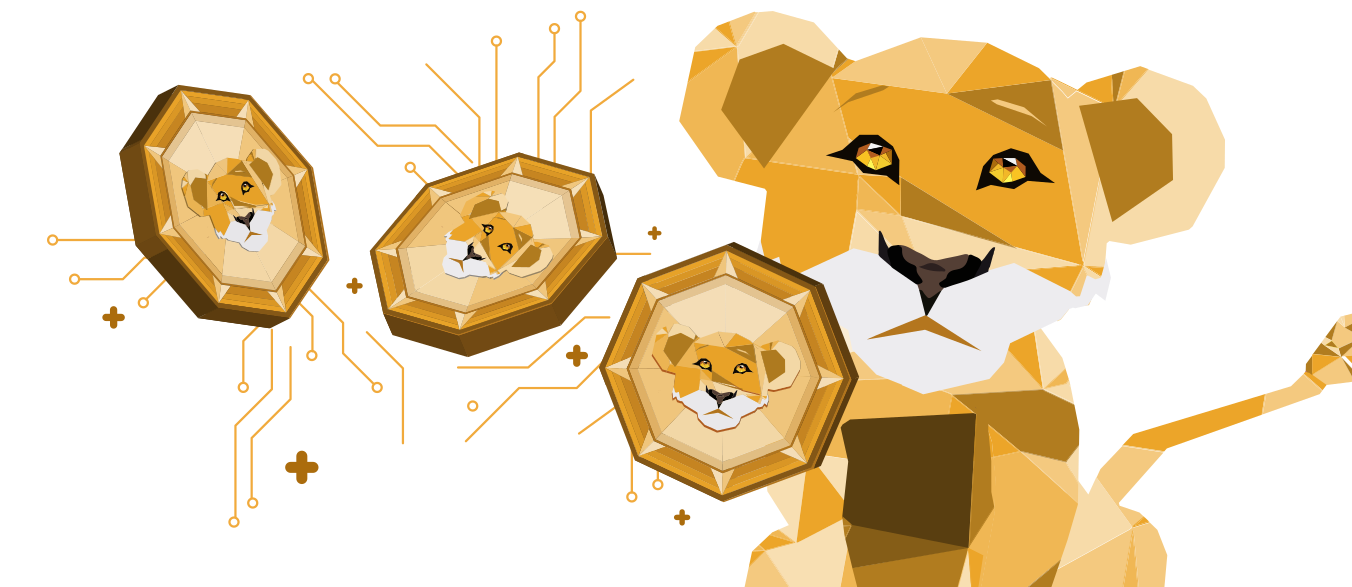 Now, the question many ask themselves is: should I put my HBD in savings on the Hive blockchain, or as a wrapped pHBD in the pHBD-USDC liquidity pool on PolyCub platform on Polygon blockchain? I believe Taskmaster did a great job explaining the strengths and weaknesses of both options, so I'm not going the same route with my post.
What I'm going to focus upon is the benefits the pHBD-USDC pool brings to HBD and to the Hive ecosystem as a whole.
So, why isn't HBD in savings for 20% APR enough to bring in serious stable coins investors, and a deep liquidity pool would help?
As this has been explained a couple of times, while there is a high incentive created by the increase of the APR to 20%, HBD still lacks something essential to be able to be accessed by large investors: deep liquidity. And that can be built by adding pHBD together with USDC in the LP on PolyCub.
Deep liquidity helps in several ways actually:
allows larger amounts to be swapped between pHBD and USDC at lower slippage
swapping is instant, compared to 3 days withdrawals from savings (+3.5 days conversion time for large amounts on Hive)
gives HBD (via pHBD) an indirect pairing to any pair USDC has on Polygon (or on any EVM blockchain for that matter)
with the previous point in mind also, this pool will likely become the biggest market where HBD is traded
contributes to the pegging of HBD to $1, because it links HBD to USDC, and USDC holds its peg much better and at much higher daily transaction volumes
opens more arbitrage opportunities, with the same effect as above - Leofinance itself will have a bot that will help holding the peg for HBD (said Khal in the AMA), much like the HBD stabilizer probably, although I don't know if they'll work the same way
pHBD and the bridge to/from HBD could likely become the preferred way for large investors to go into/out of HBD savings, if they so choose to - it might not be instant to unwrap large amounts of pHBD, because HBD needs to be withdrawn from savings when pHBD is unwrapped and there's not enough HBD liquid left, but it's less than 3.5 days conversion time while experiencing potential price volatility for HIVE. On the way out, it should be instant once HBD is liquid, regardless of the amount, because the bottleneck is liquid HBD, not pHBD.
Most of what I said above, except the instant swapping and the indirect pairing of HBD with any pair of USDC (by swapping pHBD to USDC and then USDC to whatever else you need) applies to large or sophisticated investors. Also the better pegging of HBD to $1 because of its pairing to USDC should be a very beneficial side-effect.
But for small amounts in HBD savings, and if all you do is save, and don't take advantage of price swings, arbitrage opportunities and stuff like that, this doesn't mean a lot for you. Other than potentially a better APR (clearly that's the case now, even if you take the early harvesting 50% penalty), paid as POLYCUB, instead of HBD on PolyCub.
As I write this the APR is 61%. If you hold the harvested rewards for 90 days you get the full rewards. In 90 days POLYCUB's price could be higher or lower. I have an opinion about which way will it go, but I don't want to influence you. If it is higher at the end, you'd actually make much more than 60% APR. If not, probably you wish you didn't hold them.
The alternative is to take the early harvesting penalty of 50%. At this time, that would still mean an APR of 30.5%. That's better than 20% APR. But you'd have to compound the harvests manually into the farm. The interesting part is that you can compound your rewards daily or multiple times a day, if you have a large amount in the pool, and that will drive the APY higher on PolyCub. On Hive the interest can only be compounded once every 30 days. Compounding more often can squeeze a little bit more interest over time.
Posted Using LeoFinance Beta
---