YooShi Token Debuts On Hotbit, Soars Over 600% In Few Hours
---
The cryptospace seems to be in a season of meme tokens. Only a few hours ago, a new community-driven meme token known as YooShi debuted on the well-known Hotbit exchange, soaring over 600% within the first few hours of its debut. At the very least, it is not surprising that YooShi, for a number of reasons, is gaining a lot of traction within the crypto community already.
The first reason why YooShi is gaining some traction, in the opinion of this writer, is because of its fair launch, which is absolutely wonderful. There is no presale. No tokens reserved for the development team nor are there other tokens allocated for marketing or any other purpose. In short, the debut price was zero and everyone had a fair chance of buying it after which price will be strictly and squarely subjected to the forces of demand and supply.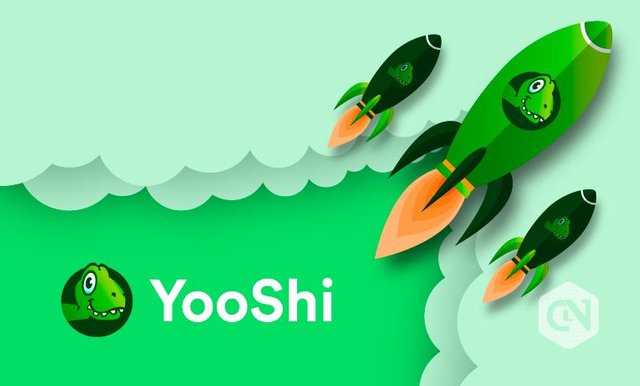 In addition, built on top of the Binance smart chain, YooShi has an input burn mechanism that would over time create scarcity and improve the token value while also bringing NFTs and DeFi to its teaming community of users. Therefore, unlike the regular meme tokens out there, YooShi combines all the raves of the moment in the cryptospace - DeFi and NFT - into a single coin. Here is how a brilliant article published on Cryptonewsz.com puts its:
Equipped with the advanced burning mechanism, the YooShi token is known for being vested with a range of impressive features. By combining the innovative Auto-Liquidity feature and NFTs with the burning mechanism of the tokens, the liquidity of YooShi shall surge rapidly. The total supply of YooShi tokens currently in circulation shall also be cut exponentially to contribute to the rise in liquidity.
Lastly, YooShi is fully decentralized as there is no single stake that poses threat to the health of the overall community, the fair launch being a great advantage in this regard. Yooshi is new and fresh and has all it takes to become one of the most successful meme tokens in the crypto town.
Posted Using LeoFinance Beta
---