Are Bitcoin Investors Worried About Mt Gox Trustee Selling 140k Bitcoins?
---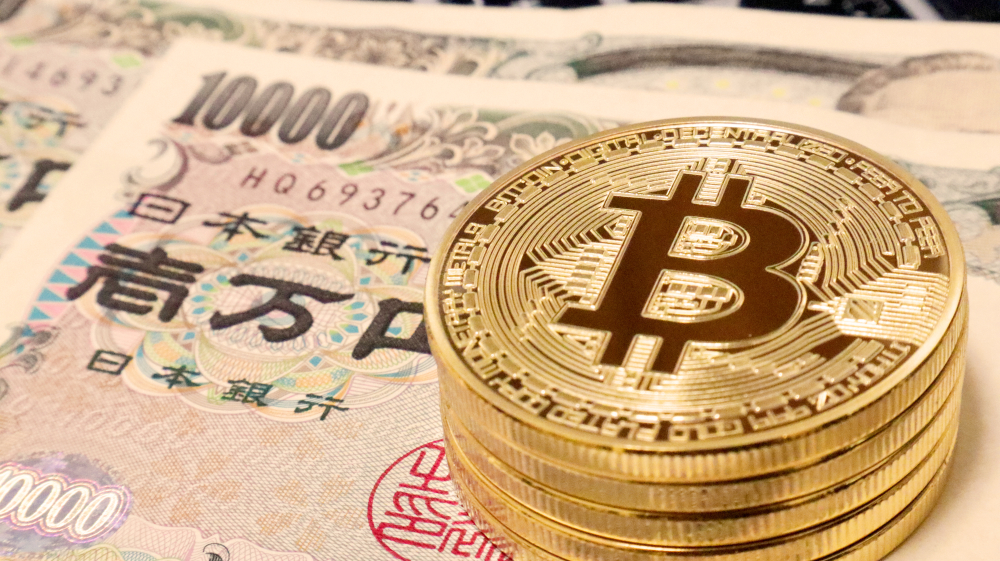 December 2021 was suppose to be big for Bitcoin price, they said. Whoever I read or listened offered very optimistic predictions like bitcoin will go to 100k, 200k, or even 400k. I like optimism and often reasons and explanations provided do make sense. I prefer to lean to more conservative predictions though. 100k sounds reasonable. Why not?
2021 is gone. We are in 2022, bitcoin price continues going down. I am not really worried about its price. I am happy if it goes down, and happy if it goes up. If it goes down significantly, I see it as a buying opportunity. If it goes up significantly, I can finally take some profits. I have concluded for myself that bitcoin price always goes back to its previous highs given enough time. So I am not too worried about bitcoin prices going down.
This wasn't the case a year ago. I was prepared to sell at around $16k price. Tuck and friends convinced me to wait until 20k. Which ended up happening and at that point I couldn't sell because price kept going up 1k a day if not more. Since then I believe I have learned more to have a conviction that bitcoin is unstoppable and has a bright future.
In November of 2021 Mt Gox and its bitcoins in trustee appeared in the news again. Last time I have heard of Mt Gox was back in 2018 during the bear market. While there can be many reasons or combination of reasons that may have caused the bitcoin and crypto bear market last time, I tend to believe the major cause was the Mt Gox Trustee selling about 36k bitcoin and 34k bitcoin cash. I have heard other reasons like bitcoin price went too high too fast, it peaked, CME futures, ICO crack down, Bitmain problems, over-leveraged trading, etc.
But the one still makes more sense to me is that Mt Gox Trustee selling massive amount of bitcoins in a very short period of time. I like simplicity. Supply and demand is simple to understand. If there is too much of a supply all of the sudden and not enough demand, prices will probably go down. But also, the fear of this happening for a prolonged period of time may keep the demand away as well. At that time Mt Gox only sold some of the bitcoins in their possession, they still had 160k more to sell. Anyway bear market was long but it did came to an end and we had a great bull run. Mt Gox and their bitcoins were long forgotten.
They did come back in the news again in October, when there was a notice issued with an announcement that Draft Rehabilitation Plan was filed and approved by a large majority of creditors. Then in November 16, 2021 the Trustee announced the Notice of Confirmation Order of Rehabilitation Plan becoming Final and Binding, that described the plans of repayments to creditors. Many new sites published articles about this at that time. I haven't seen any other news about Mt Gox since then.
But the bitcoin price kept going down since then. Coincidentally, the price of bitcoin dropped below 50 SMA on a daily chart on November 17 and stayed below 50 SMA ever since. I do find it interesting, just because I used 50 SMA a lot. As the price kept going down, there were many different explanations given by various podcaster, influencers, so called bitcoin experts. Some even explained on-chain activities, hash-rates, etc. But none of them really mentioned Mt Gox or an investor fear that Mt Gox is going to sell a lot of bitcoins. My question is, is/was there investor fear of another bear market caused by Mt Gox Trustee?
I don't know if Mt Gox even started selling yet or not. I tried to find some sources that would track wallets of Mt Gox Trustee bitcoins and the wallet activity. The one I found was updated last summer, and couldn't provide any new information. But we do know that they have or had about 141k bitcoins and some bitcoin cash to sell.
Reading the Mt Gox Trustee notice from November 17, 2021, it says:
An announcement will be made to rehabilitation creditors on the details of the specific timing, procedures, and amount of such repayments.
It is not clear if this announcement of details will be a public one or in private to creditors. It is also not clear if this announcement would be before or after the assets are liquidated. I would assume they wouldn't want to announce when, how, and how much they will be selling. Because that would go against the interest of their creditors and may cause prices go down a lot and fast.
But it does look like they the Trustee will sell bitcoins and distribute the funds in fiat, instead of distributing bitcoins to their creditors. They ask for creditors to register their bank accounts.
The Rehabilitation Trustee will request all the rehabilitation creditors to register their bank account information and other information on MtGox's Online filing system (online system) ("the System") in order for them to receive repayments
I am glad people who lost their funds when the hack happened will finally receive some kind of compensation. I just hope this won't start another extended bear market. Bear markets are boring. lol
Of course, this time around there is bigger interest for bitcoin. It is not only retail investors who have been buying bitcoin, many companies, institutions have shown interest and have been buying up. These are different times. The question is, are there enough buyers in the market for 140k+ bitcoins to make this liquidation process go smooth without driving prices too low?
We have seen investors like Michael Saylor and countries like El Salvador have been very vocal about buying more and more bitcoins as prices keep going down. Maybe there are many more who are doing the same without announcing their trades publicly. Time will tell.
What do you think? Should we be worried about Mt Gox Trustee selling all of their bitcoins?
Posted Using LeoFinance Beta
---