The Offer - Making Of The Godfather
---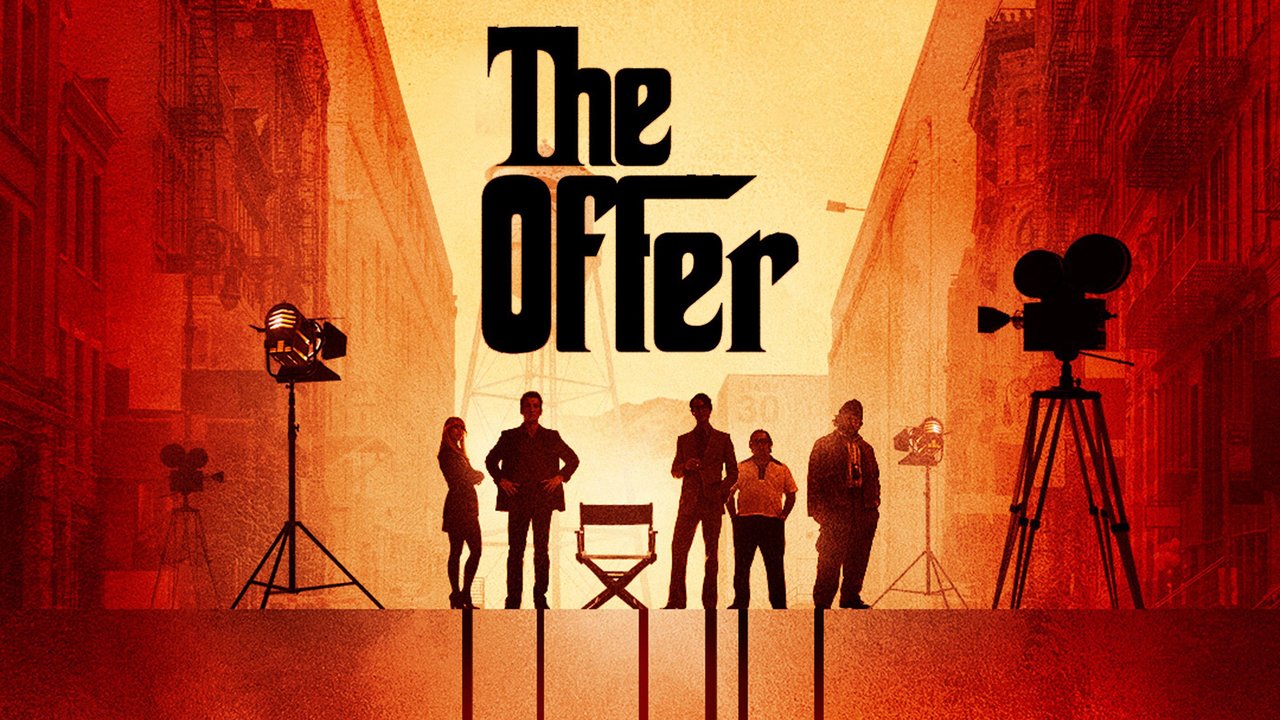 As Paramount+ is gaining momentum and trying to establish itself as one of the top competitors in the streaming space, it has released new series titled The Offer. I believe Paramount+ platform is the only place to watch The Offer. Offering unique new movies or series that are only available on their platform is a strategy all streaming platforms have been engaged in. It is not a bad strategy, especially when they can bring new high quality and interesting content. This strategy works very well in a short term, as potential new customers may just be trying the platform and wouldn't mind paying to watch something they are really interested in. It can also be a good long term strategy is they continue funding and creating new quality movies and series.
The Offer was released only few weeks ago, and currently there are four episodes available on the platform and new episode is added every week. When I first started watching the series, I didn't know what it was about. I didn't even read the description or reviews. It just showed up and decided to give a try since it was something new. While it didn't occur to me right away, by the end of the first episode it became clear that the show was telling the story of making one of the great movies, The Godfather. I think those who liked The Godfather will also like The Offer. You may still find the series entertaining even if you haven't seen The Godfather before. However, to get the best out of the series, being familiar with the The Godfather trilogy is recommended. I believe The Godfather movies are also available to stream on Paramount+.
SPOILER ALERT: If you are planning to watch the series and don't want see the spoilers, please stop reading here. Feel free to come back and discuss after watching the series.
First Godfather movie was released in 1972, and this year marks its 50th anniversary. I think it is safe to assume The Offer was created to commemorate the original movies. The series will have 10 episodes, and four of them are available to be streamed right now. I am not sure if they are planning to create multiple seasons. Considering the story they have covered so far, I would assume they can easily continue the show for multiple seasons. As with any shows in tv biz, it will likely depend on how successful these series will be and how well they will be received by the viewers. So far it seems like they are on the right track.
The Offer is starring Miles Teller who plays producer of The Godfather, Al Ruddy. Al Ruddy, not having a lot of experience in Hollywood, and previously pursuing a career in computer technologies, plays a great role in making The Godfather movies possible and successful. As viewers of the final product, we don't often pay attention to all the efforts, negotiations, creativity that goes on behind the scenes. The series has a great story to tell. First, it is great idea to tell the story of how the movies were made from the very beginning, when Mario Puzo wrote the book. Second, it shows the viewers the story of the past. How people talked, lived, behaved, dressed a few decades ago. It makes us wonder things change, how the world changes significantly in a very short amount of time. Third, it shows how movie production is done, who is involved, who does what part. While actors do play the great part in making good movies happen, there is so much more involved about which we normally don't pay attention to and often don't care much about.
I didn't realize right away that the story was about making The Godfather movies. I started suspecting it when they started telling the story of Mario Puzo who wrote the book with the same title. I became more interested in the series and the story they were telling when they started showing Mario Puzo. He is one of the most talented and great authors. I have read another book by Mario Puzo titled The Family. He has natural gift of writing and telling stories in a unique fashion. I was surprised to see that initially Mario Puzo was a struggling writer who had been having financial problems and was deep in debt. It looks like his financial success started after writing The Godfather. According to the series money served as a motivation to write an Italian crime book, which did help him get out of the debt. But also the book brought much hate against him and was viewed by some as portraying Italian community as criminals. I haven't thought about the movies or his books that way before. But apparently not only his book but also making of the movie based on his book faced a lot of opposition.
One of the primary opposition figures was Frank Sinatra who also had ties to Italian crime mobs. Sinatra seems to be one of the loudest voices that publicly expressed disappointment about Puzo's book. He also publicly criticized the movie that was being made and spoke against it. The series also show a scene where Sinatra and Puzo had a physical confrontation at a restaurant. Mob bosses also became frustrated and annoyed by Puzo's book, and when they find out Paramount was trying to make a movie based on it, they take active measures. It was Al Ruddy, the producer of the movie who comes up with clever ways to convince a mob boss that The Godfather was going to be a positive things and not insulting in any way. Ruddy is able to turn an enemy in Joe Columbo into an ally.
They didn't show how Paramount acquired the rights for the book. However, they show there was time when a competing studio offered a million dollars for it. They don't sell. Even though they knew they had something interesting in their possession that could make a good movie, the designate low budget for the making of this movie and assign the project to an inexperienced producer. While Al Ruddy didn't have a lot of experience, he has the skills to make things happen and support his director Francis Ford and bring Mario Puzo onboard to write the script for the movie. Excited about being part of making a movie based on his book, Puzo is overconfident that he can write the script in no time. However, time proves otherwise, and he struggles in writing the script. Once Francis Ford joins the team, he is able to motivate Puzo and they both are able to write the script.
Another interesting story the series tell is that corporate bosses showed huge opposition for Al Pacino to play the character of Michael Corleone. However, Francis Ford insist on Pacino to be in the movie, and see this young actors talents to be very important in his vision for the movie. Multiple times it looks like Pacino was going to be declined to take part in the movie by Ruddy's boss, but Ruddy once again comes up with clever tactics to go around his boss and eventually gets the full approval for Al Pacino to play Michael Corleone. Al Pacino himself is hesitates to play a leading character in the movie and suggest that he should play Michael's brother Sonny instead. But Francis saw talent in Al Pacino what Pacino didn't see himself. When Ruddy finally gets a green light to offer the role to Al Pacino, and he does, Pacino had to decline because he already signed a contract for another movie. That's where the last episode ended. It will be interesting to see what makes Pacino's to change his mind.
So far the series are interesting and entertaining. They have a great story to tell. Through telling the story of how they made The Godfather, they are telling several other stores. Story of lives of people in Hollywood, story of their struggles, their goals and ambitions. It is a story about love, it is a story about filmmaking, it is story about money, it is story about creativity, and much more. It is also a story that showcases Paramount's role in shaping the movies industry and tell the world that they have been around for a long time. By doing this they are also showing they that they are capable of keeping up with times and still have much more to offer. This is important in this competitive streaming space when they are trying to build Paramount+ and attract more new viewers to their platform.
Paramount+ is a new streaming platform. Previously it was CBS+, they changed it to Paramount+. The app wasn't always working properly when the transition first happened. But since then they have improved it a little bit. It still has some issues, but works. I think they will continue improving it. Their subscription plans are reasonable too. They offer a cheaper plan with ads, and another tier without ads. They are in a good position, because they have a decent selection of movies and tv shows. Good thing about these services is that we can cancel and reconnect anytime.
Posted Using LeoFinance Beta
---