Tackling unemployment with your crypto knowledge
---
The unemployment rate is getting higher and higher all over the world and many individuals do not have job to do in order to put the food on their table, it is a situation that can be really frustrating , someone who have been unemployed before would be able to understand how frustrating it can be to be jobless..
When one do not have a source of income , how will they be able to meet their needs ?? That is why lack of jobs or lack of source of income would be a situation that can frustrate anybody who is experiencing it or who experienced it..
Well there is light at the end of the tunnel , thanks to innovations and technology , a person can now be able to have some source of income via their knowledge about certain subjects which could be anything including cryptos..
Let's talk about crypto, with your knowledge about crypto trading , you can create books that educate people about crypto trading and make money from it , you can join amazing platforms like this platform where you can get some rewards for your crypto/finance related contents , you can organise paid seminars and showcase your knowledge to the world and make money from it , you can start trading on the crypto market itself and you stand a chance to earn cool money..
So with your crypto knowledge you can be able to create a source of income and tackle unemployment , instead of murmuring or nagging concerning your unemployed state , you should sit up and think about what you think you have knowledge about , build a passion around that knowledge and make impacts on the lives of others via that knowledge and you would also get good results too , you can also earn cool rewards by spreading your knowledge to others...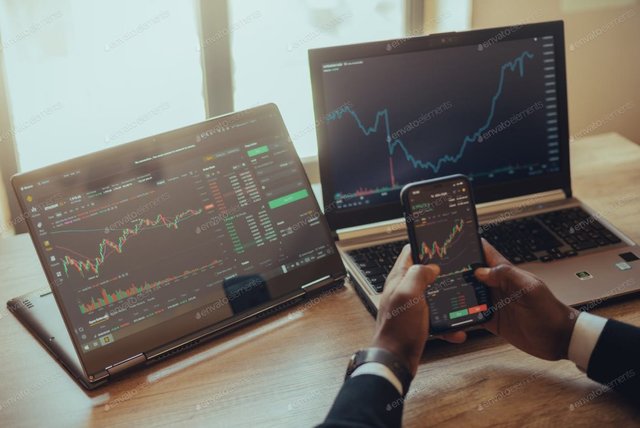 Photo credit
Posted Using LeoFinance Beta
---