I'M BACK
---
English
Lately I have been very busy with different projects outside of Hive that have led me to give less attention to the platform in terms of writing articles, because let's face it, writing takes time, and that is something that I had not had until a few days ago, so after listening to a podcast talking about content creators in Hive, I remembered all the moments I had had in the past, and I wanted to come back immediately, but this time with a condition, and that is that I will not write 2 articles a day, I don't think I will write 1 a day either, but I hope to write only when I see something that interests me and I want to express.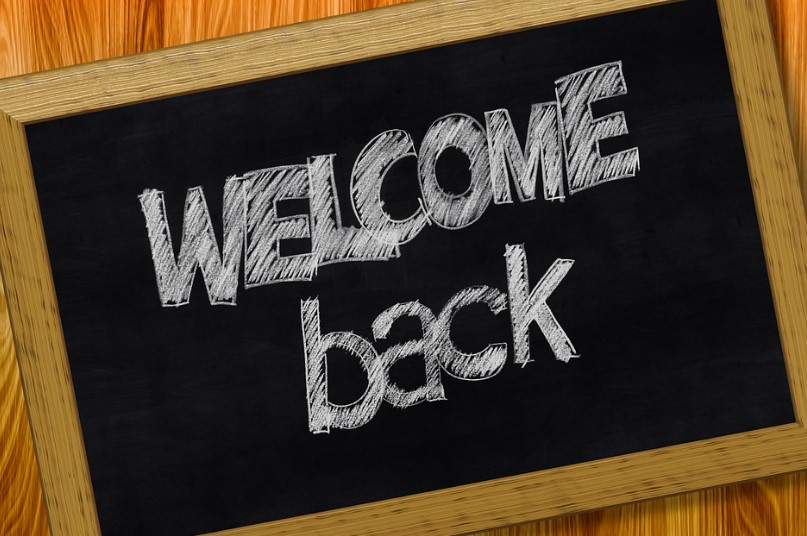 Source
Now, what have I been doing all this time out of the platform? well, taking into consideration that the last time I wrote was on April 17th, I must remember that I moved to Colombia 1 year and a half ago, and I took all last year to learn as much as possible about this beautiful country and its culture, but I took this year to stabilize myself and my family, starting with that in March I received my dogs from Venezuela, I started buying appliances for where I am living with my wife and dogs, my in-laws came to Colombia in May and I opened my first physical business in July, which led me to be very busy with the business in the last months.
IT SOUNDS EASY, BUT IT IS NOT
There is much that I have not commented because I do not want to fill the article with details, but I must say that every day is something new, because there may be a fight between my dogs, it also happened to me that I was scammed with a counterfeit bill, the case of finding the place to open the business or even that I bought a sports kit to relieve stress, there is simply much to comment and not everything has to do with finances, so I will omit much of that and just say that I had not had much time and motivation to write.
Even so, I must say that I have been active in Leo Finance, but in the form of a reader, as I keep reading articles that interest me and that refer to investments, Hive statistics and ways to invest, as I recently read an article by @dalz in which he referred to HBD savings, and after seeing that I had unused capital, I decided to put $ 1000 in HBD savings, because I wanted to test for 1 month.
Another thing that has happened is that I continue to keep my delegation to @leo.voter, which is currently higher than what I had left delegated, because the amount I have in HP has increased, so I continue to receive liquid Leo that I have used to do arbitrage between the platforms that accept Leo (Pancake swap, Sushi swap and Uniswap), with more and more Leo.
It is interesting to see the reason why we stop doing the things we like to do because we start to have other responsibilities, but these responsibilities are the ones that lead us to have motivation to come back another time, as we may feel that we are missing something, or we may also start to give value to other things that we didn't see before, as in my case it would be to belong to a group of crypto enthusiasts, who know about different investments and where we talk about interesting things, although not in the style of Khal with podcasts, but in the form of writing and reading the thoughts that other people leave written on this platform.
I feel that Leo Finance is already part of me, and even though I have been away from the articles, I still feel that I want to get back to writing about the things I have learned in the last few months, because I think they are things that could support other people, they could support in the form of venting about the daily stress, and it could be interesting to read what other people think about what I write.
There is a lot to tell about what has happened today, like the FTX case, which has led to cryptos having an interesting drop, but also the case that the Leo community is looking stronger today, the possible regulations we will see, and analysis of stats seen on the Hive chain, but these are things I will be writing about with time and space between articles, since as I said, I want to enjoy it.
I am very glad to have left a platform that at the time of returning, has grown a lot, and above all, feeling part of this platform called Hive, but mainly being part of the Hive lion community, where you can find the best analysts when it comes to investments and cryptocurrencies.
Without much more to say for now, I just want to say cheerfully.
I'M BACK
Happy Investing
Español
Últimamente he estado muy ocupado con diferentes proyectos fuera de Hive que me han llevado a dejarle menos atencion a la plataforma en cuanto a escribir artículos, porque seamos sinceros, escribir toma tiempo, y eso es algo que no habia tenido hasta hace pocos dias, por lo que luego de escuchar un podcast hablando sobre los creadores de contenido en Hive, recordé todos los momentos que habia tenido en el pasado, y quice volver inmediatamente, pero esta vez con una condicion, y es que no voy a escribir 2 artículos al día, tampoco creo que escriba 1 al dia, sino que espero escribir únicamente cuando vea algo que me interese y quiera expresar.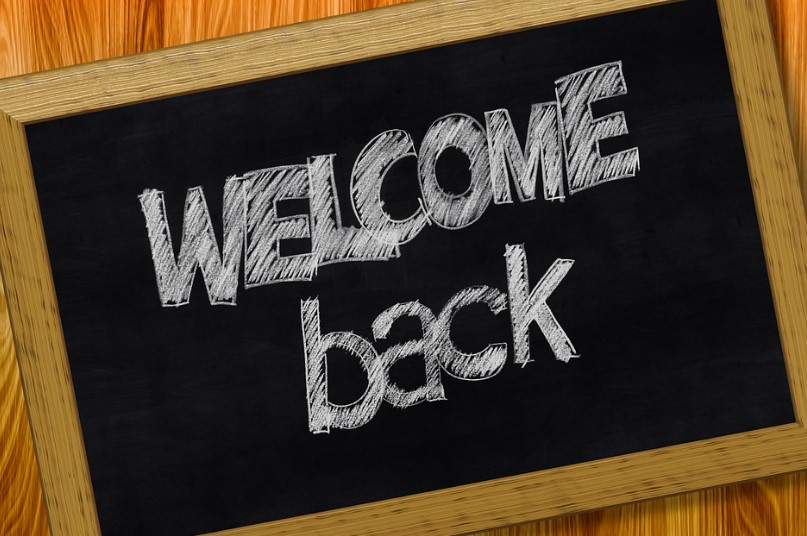 Fuente
Ahora bien, ¿que estuve haciendo todo este tiempo fuera de la plataforma?, bueno, tomando en consideracion que la ultima vez que escribí fue el 17 de abril, debo recordar que me mude a Colombia hace 1 año y medio, y tome todo el año pasado para aprender todo lo posible sobre este hermoso pais y su cultura, pero este año lo tomé para estabilizarme a mi y mi familia, comenzando con que en Marzo recibi a mis perritos desde Venezuela, comence a comprar electrodomesticos para donde estoy viviendo con mi esposa y perritos, mis suegros se vinieron a colombia en Mayo y abri mi primer negocio fisico en Julio, lo que me llevó a estar muy ocupado con el negocio en los ultimos meses.
SE DICE FÁCIL, PERO NO LO ES
Hay mucho que no he comentado porque no quiero llenar el articulo de detalles, pero sí debo decir que cada dia es algo nuevo, porque puede existir una pelea entre mis perros, tambien me ocurrio que me estafaron con un billete falso, el caso de buscar el local para abrir el negocio o incluso que compre un kit deportivo para aliviar el estres, simplemente hay mucho que comentar y no todo tiene que ver con finanzas, por lo que voy a omitir mucho de eso y solo dire que no habia tenido mucho tiempo y motivacion para escribir.
Aun así, debo decir que si he estado activo en Leo Finance, pero en la forma de un lector, ya que sigo leyendo artículos que me interesan y que se refieren a las inversiones, estadisticas de Hive y maneras de invertir, ya que hace poco lei un articulo de @dalz en el que hacía referencia a los ahorros en HBD, y luego de ver que tenia capital inutilizado, decidi colocar 1000$ en ahorros de HBD, porque queria hacer una prueba por 1 mes.
Otra cosa que ha ocurrido es que sigo manteniendo mi delegación a @leo.voter, que en la actualidad es mayor a lo que habia dejado delegado, debido a que la cantidad que tengo en HP ha aumentado, por lo que sigo recibiendo Leo líquido que he usado para hacer arbitraje entre las plataformas que aceptan Leo (Pancake swap, Sushi swap y Uniswap), con cada vez más Leo.
Es interesante ver la razon por la que dejamos de hacer las cosas que nos gusta hacer debido a que comenzamos a tener otras responsabilidades, pero estas responsabilidades son las que nos llevan a tener motivacion en volver en otro momento, ya que podemos sentir que nos falta algo, o tambien podemos comenzar a darle valor a otras cosas que antes no veíamos, como en mi caso sería pertenecer a un grupo de cripto entusiastas, que saben de diferentes inversiones y donde hablamos de cosas interesantes, aunque no al estilo de Khal con los podcasts, sino en forma de escribir y leer los pensamientos que otras personas dejan escritas en esta plataforma.
Siento que Leo Finance ya forma parte de mi, y que aunque he estado alejado de los artículos, sigo sintiendo que quiero volver a escribir sobre las cosas que he aprendido en los ultimos meses, porque creo que son cosas que podrian apoyar a otras personas, podrian apoyar en forma de desahogo sobre el estres diario, y podria ser interesante leer lo que piensen otras personas sobre lo que escribo.
Hay mucho que contar sobre lo que ha ocurrido en la actualidad, como el caso de FTX, que ha llevado a que las criptos tengan una caida interesante, pero también el caso de que la comunidad de Leo se ve más fuerte hoy en día, las posibles regulaciones que veremos, y analisis de estadisticas que se ven en la cadena de Hive, pero son cosas que voy a ir escribiendo con tiempo y espacio entre artículos, ya que como he dicho, quiero disfrutarlo.
Me alegra mucho haber dejado una plataforma que al momento de volver, ha crecido mucho, y sobre todo, sentirse parte de esta plataforma llamada Hive, pero principalmente formando parte de la comunidad de leones de Hive, donde se encuentran los mejores analistas en lo que se refiere a las inversiones y criptomonedas.
Sin mucho más que decir por ahora, solo quiero decir alegremente.
HE VUELTO
Feliz Inversión
Posted Using LeoFinance Beta
---