liketuのススメ - My HIVE Weekly Report #4 (2022.11.12-2022.11.18)
---
Hello, here's my HIVE report for this week. I don't have much in the way of financial resources, but I am steadily saving HIVE and posting about the process. I hope this helps.
This week's blog rewards
This week's blog reward was 3.825HBD+12.597HP HIVE POWER.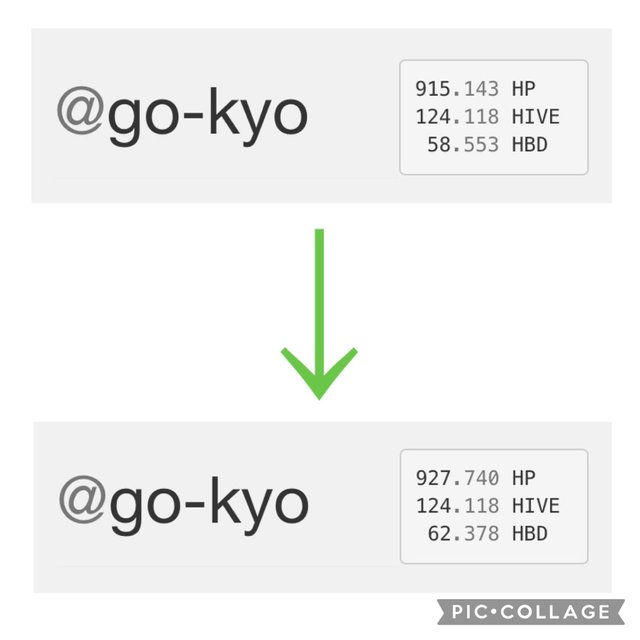 I was able to increase my rewards compared to the previous week. This is because I decided to use liketu for my photo-main posts. When you post from liketu, the @liketu account seems to curate them. Upvotes are not guaranteed, but I got votes with high probability. You should give it a try...!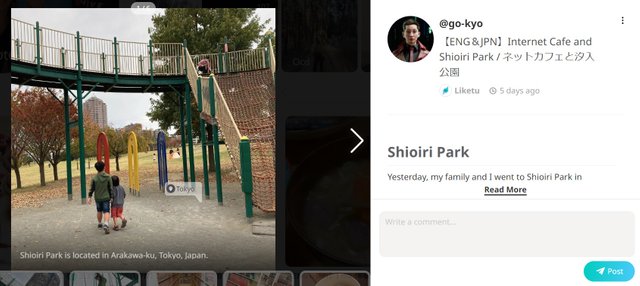 The layout of posts on liketu is limited, photo followed by text.. However, there are interesting features such as tagging photos and adding captions. Above all, the large upvote is a great motivator for posting.
I will be using different platforms, for example,
・Photos → liketu
・Exercise and health records → Actifit
・HIVE savings records → Engrave and Leo finance
・Other times when I want to write mainly text →ecency.
All posts will be posted to HIVE.blog and PEAKD, so there doesn't seem to be any difference from the viewer's point of view.
From Splinterlands
I played again this week until I ran out of CR to reach the Diamond League, but the season ended in the middle of Gold I. But I got a lot of reward chests and was able to turn 73.33 SPS into staking.
And I got the Legendary card !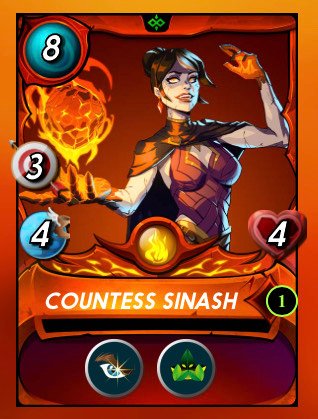 As usual, I sold 25.340 SPS and 2.055 voucher from staking rewards and got 4 HIVE.
I am a little concerned that SPS prices are dropping. But I don't intend to sell my in-game assets except to turn my staking rewards into a little HIVE each week. During the Steem Monsters days, there was a time when it was difficult to get a match even after pressing the "battle" button, probably because there were not many users. One day, after a long wait, I was matched with my husband in the same room! It is a very funny memory. Compared to those days, Splinterlands today is on an incredible scale.
Also, since the last Brawl, SPS is now paid as a reward. This SPS seems to go directly to staking when claimed as well as battle and chest rewards. It is nice to see more routes to get SPS.
About $GLX staking
As of last week, I was thinking of re-staking all the $GLX I received from airdrops and staking rewards. But I've changed my mind a bit and I'm going to continue staking but gradually convert it to HIVE.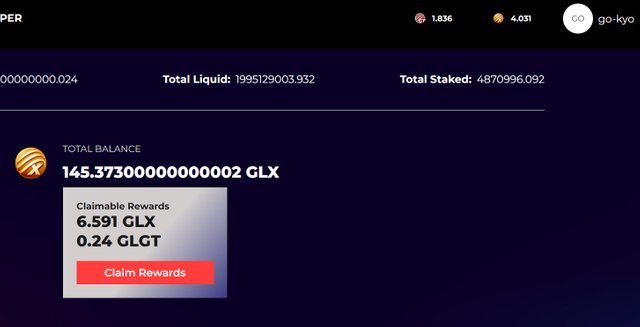 Like many new tokens, $SPS started out high in price, then went down, and hasn't come back... Maybe $GLX will be similar. Of course I don't know what will happen, because what I want most right now is HIVE POWER, and fortunately GLX can be sold and replaced with HIVE.
Therefore, I intend to change $GLX to HIVE in the future under some certain rules.
○●━━━━━━━━━━━・・・‥‥
今週のブログ報酬
ブログ報酬は3.825HBD+12.597HPでした。
前週までと比べて増やすことができたのは、写真メインの投稿をする際にliketuを使うことにしたからです。liketuから投稿すると、@liketu アカウントがキュレーションしてくれるようです。upvoteは保証されているわけではありませんが、私も高確率でvoteを貰えているので、試してみてはいかがでしょうか…!
冒頭に写真がきて、その後に文章が続くといった感じで記事のレイアウトは限定されてしまうものの、写真にタグをつけたり、キャプションを入れたりといった機能があります。何より大きなupvoteはモチベーションに繋がります。
写真メインで投稿したい時→liketu、運動や健康の記録→actifit、HIVE貯金の記録→engraveやleo finance、その他文章を書きたい時→ecency、といった感じで使い分けていこうかなと思っています(全ての記事はHIVE.blogやPEAKDに投稿されるので、見る側からすれば特に違いはなさそうですが)。
Splinterlandsより
今回も、ダイヤモンドリーグに上がるべくCRを使い果たすまでプレイしましたが、ゴールド半ばでシーズン終了となりました。でもお陰で報酬のチェストはたくさん貰うことができ、73.33SPSをステーキングに回すことができました。レジェも出ましたし!
いつも通り、ステーキング報酬の25.340SPSと2.055voucherをHIVEに変えました。SPSの価格がだいぶ下がっていることもあり、4HIVEにしかなりませんでしたが…。でも、私はステーキング報酬を毎週少しずつHIVEに変える以外、ゲーム内資産を売るつもりはありません。Steem Monsters時代、ユーザーが少なかったからか「battle」ボタンを押してもなかなかマッチングせず、長々と待たされた末に同じ部屋にいた夫とマッチングしたのは面白い思い出です。あの頃と比べたら、今のSplinterlandsは信じられない規模だと思います。
また前回のギルド戦より、報酬としてSPSが支払われるようになりました。このSPSは、バトル報酬、チェスト報酬と同様にclaimすると直接ステーキングに回るようです。SPSの獲得ルートが増えるのはありがたいことです。
$GLXについて
先週の時点では、エアドロやステーキング報酬で受け取った$GLXは、全力で再ステークしようと考えていました。でもこの一週間で少し考えが変わり、ステーキングは続けつつ、少しずつHIVEに変えていこうと思っています。
多くの新トークンがそうだと思いますが、$SPSも初めは価格が高く、その後ダラダラと下がり、なかなか戻りません… $GLXも似たような動きになるのかも。勿論どうなるかは分かりませんが、私はいま一番欲しいのはHIVE POWERだし、幸いGLXは売却してHIVEにすることができるので。
というわけで、今後は何かしら一定のルールのもと、HIVEに変えていこうと思っています。
Posted Using LeoFinance Beta
---