Time Tested Strategy To Buy This Crypto Dip
---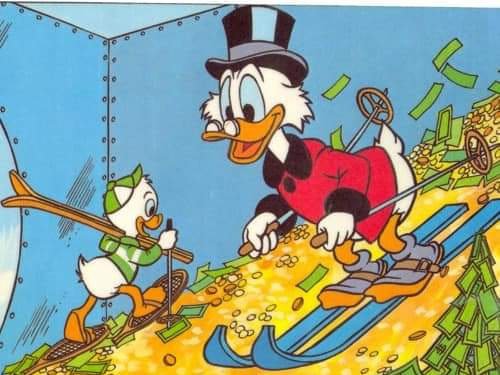 Crypto is on sale right now
Might not be a bad time to put a couple bucks into this opportunity to #BuyTheDip
Whenever you invest, remember these time-tested investing principles… 💰💰💰
5 Time Tested Investment Principles
Diversify across multiple coins. You don't want all your eggs in one basket. A 96% (standard deviation) diversified portfolio has 30+ different coins/stocks/investments. Majority of my holdings are in 5-6 coins, and then I have a few bucks sprinkled across 20-30 other coins. Some staples are: Bitcoin, Ethereum, Cardano, among others. 🪙🪙🪙

Dollar-cost average your purchases. Nobody can "time" the market. Don't go heavy all at once. You'll beat the "traders" 80% of the time if you just commit to a nominal amount and buy it every week. That way your cost basis is averaged out among the highs & the lows. 📆

Adopt a long-term mentality. Don't even consider selling inside 12 months. And I'd actually rather see you commit for at least 5 years. If you're aiming to get rich quick, you'll get smoked every time. If your goal is to build some serious wealth over a relatively short season of your life (3-10 years), then make the investment.
Having a long term mindset removes most of the emotions of the highs & lows of the market. Emotional decision-making almost always loses. So stick to that long term vision & remain level-headed. 📈📉📈📉
Follow for Truth
@GualterAmarelo
Cheers to your Success
Posted Using LeoFinance Beta
---