R!ot the first NFT project on Teritori Network - P2E & Plan to R!ot NFT...
---
Hey All,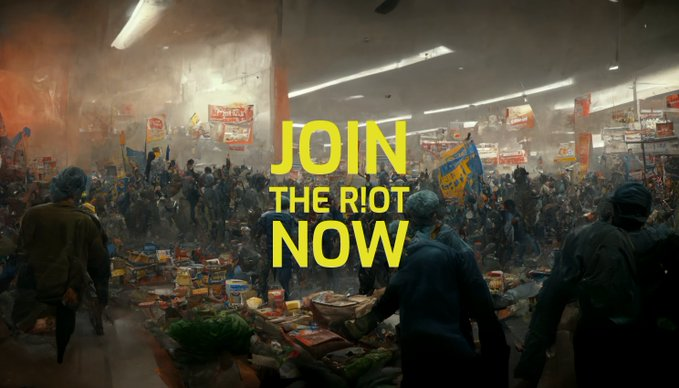 I have been following Teritori project ever since I got 1500 $TORI tokens Airdropped.. The current value of 1 $TORI is close to 0.5 cents; which attributes to $775+ received via Airdrop of $TORI tokens.. Not that bad isn't it? I didnt rush selling my $TORI tokens and rather had staked all the tokens to receive staking rewards. Here is the current status of the $TORI tokens that I HODL...

Getting close to 40+ $TORI tokens daily as staking rewards at the moment. And this would gradually decrease..Since how long can you get high APRs thats not at all sustainable for any project. Just incase if you had invested in $EVMOS and staked your tokens, Orbital Apes NFTs - check the Airdrop eligibility here by visiting Teritori Airdrop Page. You can also refer to my previous article on how to claim your $TORI tokens via metamask here - Teritori $TORI Airdrop Claim
R!ot the first NFT project on Teritori Network - P2E
Yes, R!ot is going to be an NFT P2E project that is being developed on Teritori Network. You can check the trailer of the R!ot project here to get some sense of the P2E gaming being released pretty soon.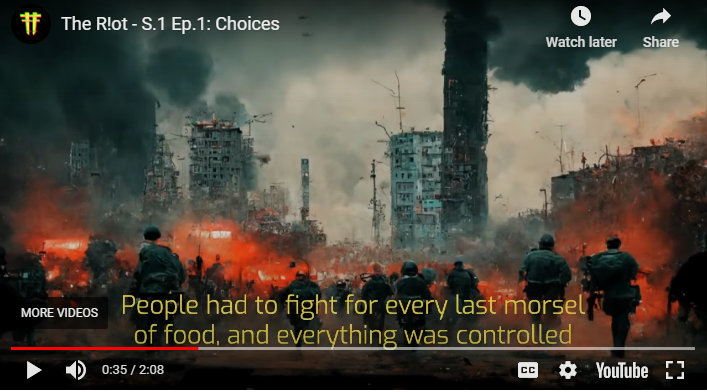 I had been accumulating my daily $TORI staking rewards to mint the R!ot NFT. So far I have accumulated close to 5 $ATOM tokens as the minting price is :: 5.5 ATOM ⚛️ Couldn't join the White List for which minting starts today and tomorrow R!ot NFT minting is for Public Sale.. Here are the deails::
Friday November 4th, 7:00pm CET (pre-sales/WL only)
Saturday November 5th, 7:00pm CET (public mint)
R!ot NFT minting on: @TeritoriNetwork launchpad
The following table summarizing the R!ot P2E metadata and gives you breif information about various NFTs that would be minted::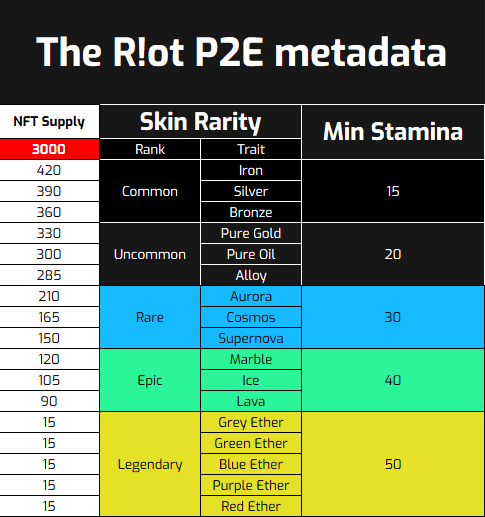 So far things are looking good to me. And therefore, I thought to be a part of R!ot the first NFT project on Teritori Network, mint atleast one NFT and see how it goes. After all I am leveraging the money that I go via the Airdrop so no harm trying this new P2E game and see how it churns out in long run. My experience with minting Orbital Apes NFTs had been great and by just HODLing the NFTs its giving me a decent passive income in terms of $EVMOS. The same plan I am going to leverage here with R!ot NFTs and will be HODLing the NFT for a longer period of time to get its real value and side by side this is also going to generate some passive income as well... For more details on the game and its whitepaper check the post here - The R!ot - Litepaper v1.0
R!ot NFT project on Teritori Network - P2E NFT...
Image Courtesy:: notion.site, theriot.io, youtube

Best Regards
Posted Using LeoFinance Beta
---