Sold GLX for HIVE & Plans to Buy $SPS...
---
Hey All,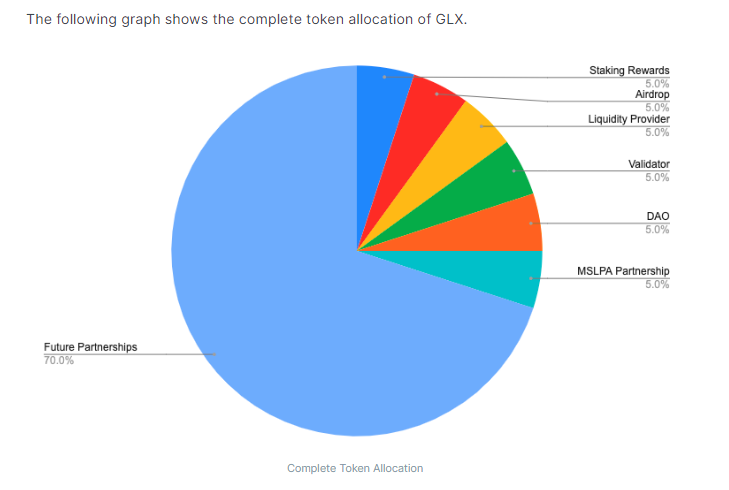 GLX token is associated to GENESIS LEAGUE SPORTS which is a blockchain-based, play2earn gaming platform and the ecosystem is specifically designed for sports games and NFTs. The GLX token Airdop started on 25th October 2022 for $SPS stakers on Splinterlands.. If you look at the GENESIS LEAGUE SPORTS Whitepaper you will notice that GLX token is going to be a staking, reward, and governance token for the entire Genesis League Sports (GLS) ecosystem. So without a doubt GLX has get some good grounds in its whitepaper and HOLDs a good Tokenomics value as well.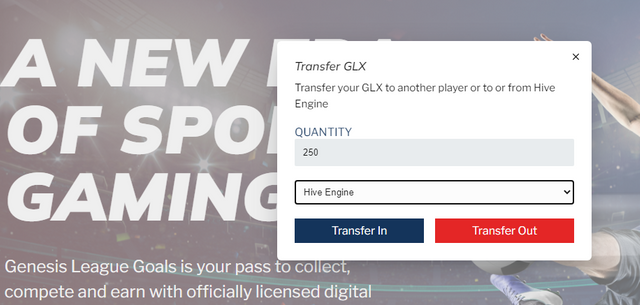 GLX for HIVE - $SPS Staking

To date, I have been accumulating all my GLX tokens and was thinking too HODL it for a longer period of time. But then considering this recent crypto crash I thought of booking some profit i.e. take advantage of the GLX token Airdop and swap it for $HIVE.. I sold closed to 2K+ GLX for 360+ $HIVE. Right now, haven't done anything with the $HIVE received but the plan is to swap is for $SPS and stake it. Here is my current $SPS staking portfolio...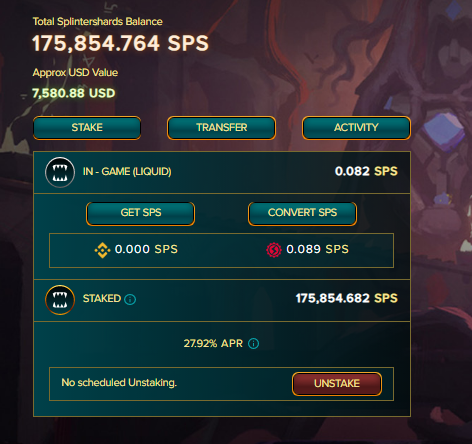 Increasing the $SPS stake as each day passes by. I was at 171K+ $SPS staked closed to 8 days before - when I wrote this post about my my plans for $SPS - Splinterlands :: My plan for 200K+ SPS staked and now you can my current $SPS staked which is close 176K+ mark pretty soon.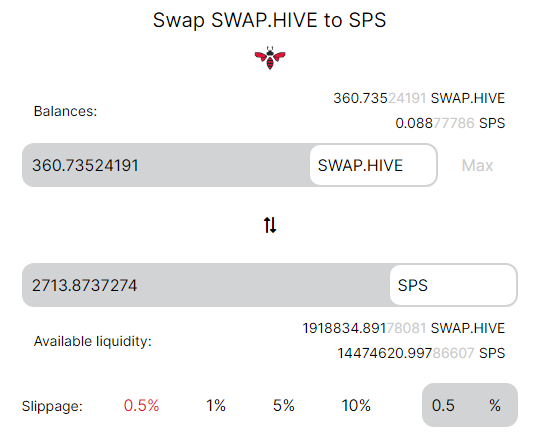 This is good opportunity to buy in favorite tokens and considering the recent crypto crash and almost all the tokens trading at their ATMs [All time lows] its a good opportunity to dollar cost average. At the current price of $HIVE if I swap 360+ $HIVE, I am gonna get close to 2.7k+ SPS. My target is to at least get 3K+ $SPS from the swap and if there is a bounce back in the price of $HIVE it should be achievable. So am going to wait and watch for a day or two and if things seems favorable at my end then would proceed to swapping $HIVE for $SPS and stake it all. Which in result would bring me closer to my GOAL of having 200K+ $SPS staked...
Sold GLX for HIVE & Plans to Buy $SPS...
Image Credits:: hive-engine, genesisleaguesports, beeswap
Best Regards

Posted Using LeoFinance Beta
---