Splinterlands:: Splex.GG Activated for My Splinterlands Cards - Earning More DECs now - Check How?
---
Hey All,
I heard about Splex.GG aka Rent Golem a couple of time but never gave it a shot. Most of my Splinterlands cards were being managed by me and I must admit that I was doing a very bad job on renting my cards out and this was costing me a lot of DECs. To be honest, I never adjusted my rentals, once the price of the card rentals was set. It was never adjusted and the price remained the same. Adjusting it manually is a hectic Job and when you have too many cards, you just ignore it and happy with what you are getting as a rental income. Its been many months now, that I am not so active i.e. not playing the game Splinterlands and have rented almost all my cards. That was getting me a decent DECs util, today I thought of trying the services of Splex.GG - Rent Golem
Check Account Earning with Golem...
This what their system predicted my earning on DECs. 15K+ DECs is what they are recommending for my cards on a daily basis.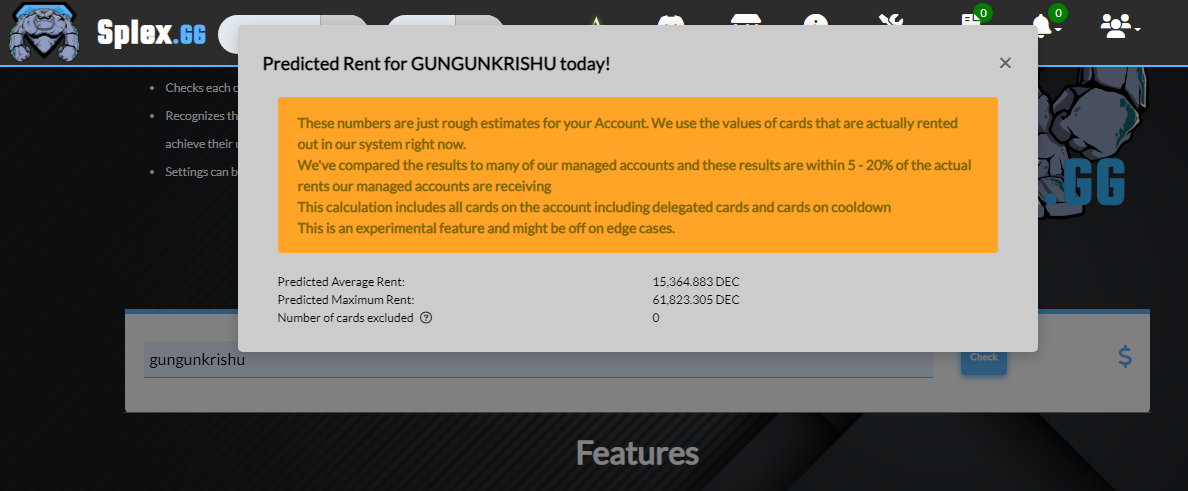 Where, it manual renting I was only getting 5K+ DECs. Maybe even less as I had not put all the cards on the rent. Also never adjusted the rental prices. Both my account @healthdear and @gungunkrishu is now leveraging Splex algorithms to maximize my ROA on idle cards while now I can focus on other things i.e. think what to do next with a decent passive DECs income via the rentals.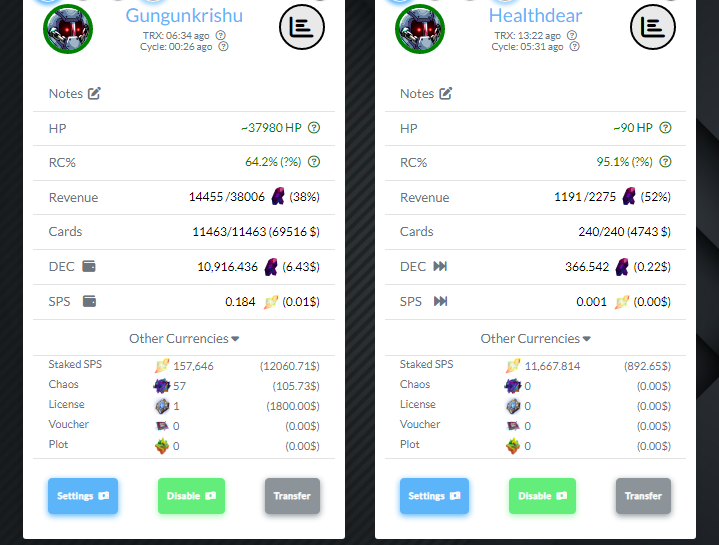 Right, now its not been a day and I see my DECs income for both the accounts shoot up at an exponential rate. Last, when I saw I had like 7K+ DECs in my @gungunkrishu account and after subscribing to Splex.GG rental services. I see the DECs in my account is touching 12K+ DECs now and growing steadily. As projected by their tool, I am expecting a minimum of 15K+ DECs daily.
How easy is it to subscribe & at what cost?
In terms of how easy it is to leverage - Splex.GG Rent Golem and start using it. I must say its pretty simple. All you need to do is login via the "keychain", add get your account added by following simple steps mentioned in the image below or join the discord if you face any difficulty in adding your account.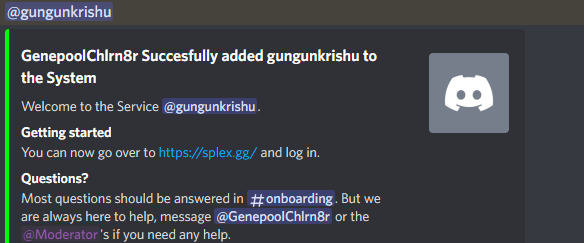 Once you have added you account successfully. You need to add in the
Splinterlands games account for which you want to use the Golem renting service.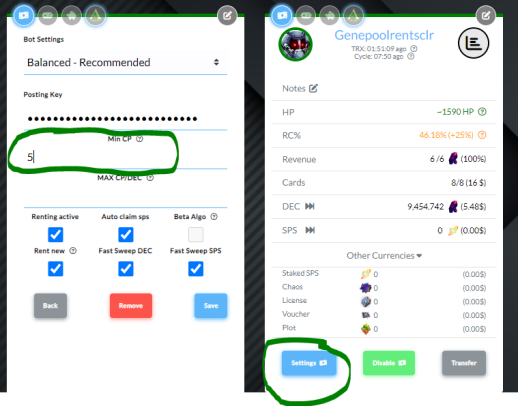 While adding the account, important thing to note is that you need to provide the Active posting key details and then click save button. And you are all done and need not do anything from here. As Splex.GG Rent Golem will take it from here. Regarding the cost of services; its 10% of the total DECs received via the rental services. At first sight, it may sound like a lot of amount but when you compare it with your cards being ideal. I guess its best to give 10% and the remaining income adds to your profit. I do another post, regarding my DECs income earnings via the Golem. As today is just the first day, so cannot comment how much in total I earned in one day. Maybe a weeks report will be a good one to point out and discuss about..
Image Courtesy:: splex, splex discord

Posted Using LeoFinance Beta
---