HecoSwap - Simplified AMM & Farming on Huobi Eco Chain
---
HecoSwap is not just another inflationary token. More than that to bring real value to the industry. It's a community-backed decentralized exchange for Hecochain assets but with the perfect smell of freshly baked bread. Native token HCO max supply is 5M, designed for a winning economy.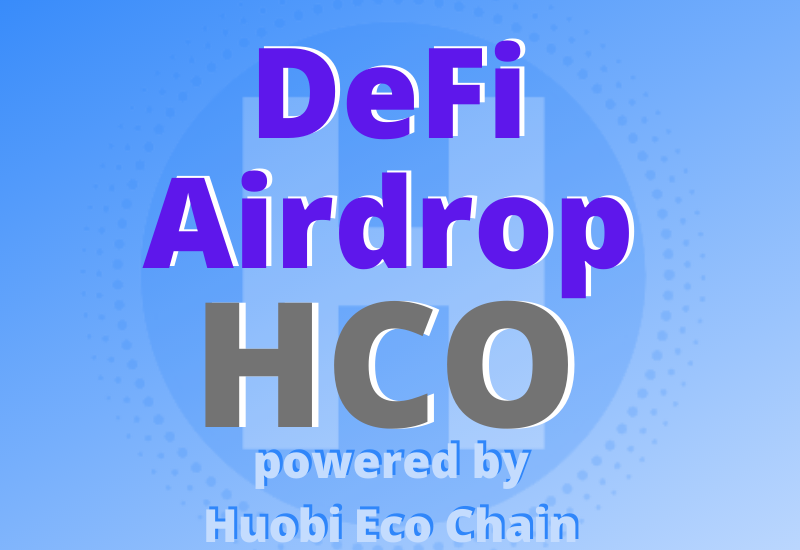 We at HecoSwap are working to make your DeFi investment more simple, secure, and cost-effective. We have seen a lot of people don't like the impermanent loss while providing LPs and many others don't understand the theme clearly. Therefore they get scared to yield assets and living in the loser's site of DeFi economy. However, we at HecoSwap, bringing single asset farming. Users farm with single assets like $HCO, HT, MDX, and other supported tokens and earn rewards in $HCO & $HT.
How are we starting?
Uniswap has started a trend to revolutionize decentralized finance and automated market-making recently, even beating Coinbase in daily trading volume in early September. But there are many lacks like swap time, high tx fee etc. So, we want to add a more comfortable service to all the DEX out there, starting with Uniswap. We want to become a one-stop DeFi service including staking, trading, and flipping lottery. We believe that DeFi projects have to make sense in the long term. Therefore, we starting HecoSwap and where everyone can participate in smart contract-based DeFi applications and governance.
Maximizing Yield
We regularly ping different farms and make sure users' funds are deposited in the maximum ROI vault between Beefy, MDEX, CoinWind and other Heco chain-supported farms. With that said, by farming on HecoSwap, users will earn extra HCO as well which will maximize their APY significantly. We also support auto compound investment, so they can enjoy a single tap deposit and earn a reward without any hassle. No minimum time locker, users can unstake at any time they want. There will be a 0.1% deposit fee for all vaults and no other hidden fees.
In a week we are going live with six supported vault HCO, HUSD, WHT, MDX, COW and BIFI. So, we will be adding more asset options.
We love to see you smile
HecoSwap is created for the community and its growth will be highly dependent on the community, by default.
HecoSwap emphasizes the concept of a "democratized decentralized exchange", which means that governance is not optional but mandatory. Anyone holding HCO can express their opinion and participate in the development. The users make the rules!
We believe that the majority of the governance models in the DeFi space don't apply real governance, as these models heavily rely on coders to change the contracts. HecoSwap is the people's exchange and its parameter are directly determined by the people. Users of HecoSwap can actually vote to change parameters of the exchange, including trading fees, staking rewards, mining speed, etc. And what's more, users can only get staking rewards if they participate in the voting!
Holding Your HCO
Heco will have a limited time presale to raise funds and awareness. Unlike many other DEX, we will only have one token that is HCO. At the launch of HecoSwap, MDEX, HCO will have 2000 HT locked liquidity from the team and all funds raised from the presale. We expecting to add +20000 HT as HT/HCO liquidity on MDEX. If you participate in the presale, you should have your precious HCO at the cheapest price ever. Hold HCO in better ways, get profits every day.
Token Burn Process
Fee earned from the platform will either used to burn or re-distributed to stakers and holders. A decision will be made by governance voting, so we can proceed with the community decision. We prefer burning and reducing the supply of HCO, however, we also want to give rewards to our long-term holders. 50% of our business profits from our business will be used to buy back and burn HCO. This means the trading fees we generate on the AMM swap.
Token burn during presale
We will be burning any outstanding balance during the presale, therefore all unsold HCO will reduce the supply forever. You may want that in an airdrop, but we already have allocations for that and we don't want a quick dump in the market for huge rewards.
Token locks and Smart-Contract Audit
We have already said that the team funds are locked for three years and the airdrop funds are locked for one year. No exception is allowed in the smart contract.
HecoSwap team is working with several smart-contract auditing teams. We assure you, you will get one or more reports published before the launch. Currently, it is being investigated by several third-party teams. If any issue found, we will re-code the contract and re-build from scratch, but that's not likely to happen. We believe our codes are clean.
HCO token sale
HecoSwap native token HCO presale is still open for another few days. You must not miss the early bird offers. We are aiming to become one of the largest AMM and farming projects on HecoChain. But that can only be possible with your help, keep your trust in us, and we will keep delivering what we have promised to you. Let the lucky ball roll in and get some HCO token in presale, drum-roll the winning economy with HecoSwap.
HCO Airdrop
10% HCO tokens are ready to be rewarded to the community. Anyone who purchases HCO during the presale, will receive the reward proportionally. That, 100% of this allocation is for early investors, this is to encourage our users to provide bigger liquidity while earning greater rewards.
More resources:
HecoSwap introductory post
10% HCO Airdrop Details
Official Links
Website: https://hecoswap.co/
https://app.hecoswap.co/
Telegram: http://t.me/hecoswaptg
Twitter: https://twitter.com/hecoswapdefi
Posted Using LeoFinance Beta
---