Important Update - A Look Into Boosting HecoSwap
---
HecoSwap started its native token $HCO offering earlier this week and got 80 brilliant investors that contributed 581.25 HT so far. We are very thankful to them. However, the amount we raised is far less than our expectation and it is impossible to launch a project with such small funds. Therefore, we have decided to continue our presale until we reach a minimum amount which we can use as LIQUIDITY on MDEX and HecoSwap.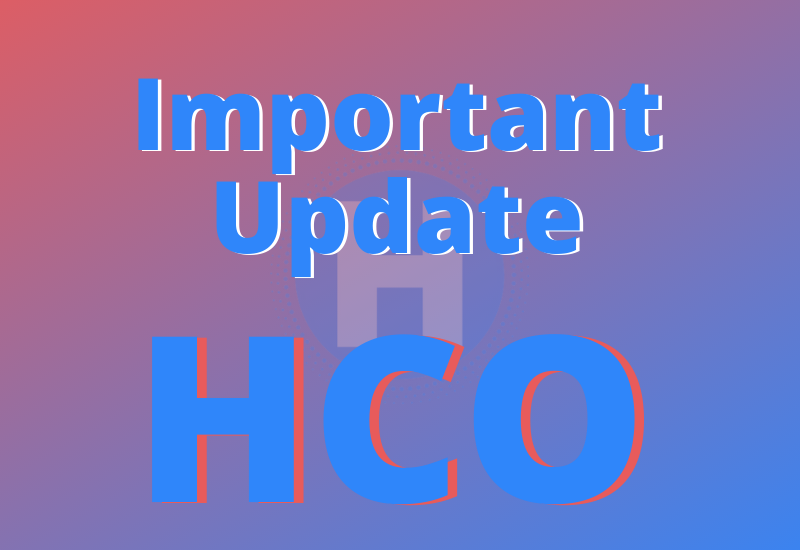 Deep dive- Why we failed at the first attempt?
Lack of marketing. We didn't care about it, but now we do.
We understand, how young the Heco ecosystem and our very own project, but you also have to understand that our joint effort can bring us a successful future with a higher value.
In the past week, we had zero marketing other than a few tweets, therefore, most of the DeFi people didn't hear about us. So we fall behind, but we have made some strategic plans to make it successful during this extended period. We have planned to hire some YouTube influencers as well as Twitter and other social influencers to raise awareness about HECOSWAP. We strongly believe we have the ability to make an outstanding project within the Heco ecosystem.

Here are some key points you must know when you invest in HCO
100% of raised funds will be used to provide locked liquidity alongside a small amount to manage the project expenses like marketing, web server, developer charges etc.
If we don't get enough funds within the next 2 weeks, 100% of funds will be returned to the investor's wallet.
Between 1 June to 11 June, two random snapshots will be taken for the 10% airdrop distribution.
Anyone who participated in the presale will receive the airdrop reward proportionally. Airdrop needs to be claimed by the users, it is not auto distributed.
A marketing plan has been made, it will be executed in the coming days. (Includes social promotion, Video and bounties)
We will burn tokens matched with our investor's token. This means if you buy 100 HCO, we will burn 100 HCO too. That's it, we want a growing economy in HecoSwap ecosystem. Less supply means high demand, let's burn as HCO as much as possible.
Why are we doing this?
Most businesses need to raise external funding from investors to take their company to the next level. HecoSwap is not different from it. In order to make a worthy platform we need to make sure it is secure by all means LP, Staking, Maintenance, Marketing, and all other expenses. An early-stage startup will want to access funds to help further validate its business proposition. That's what we are doing.
HecoSwap is not just another inflationary token. More than that to bring real value to the industry. It's a community-backed decentralized exchange for Hecochain assets but with the perfect smell of freshly baked bread. Native token HCO max supply is 5M, designed for a winning economy.
HecoSwap native token HCO presale is still open for another few days. You must not miss the early bird offers. We are aiming to become one of the largest AMM and farming projects on HecoChain. But that can only be possible with your help, keep your trust in us, and we will keep delivering what we have promised to you. Let the lucky ball roll in and get some HCO token in presale, drum-roll the winning economy with HecoSwap.
Buy HCO now, get an Airdrop free
HecoSwap Info - https://hecoswap.co/
HecoSwap Countdown - https://app.hecoswap.co/
HecoSwap Telegram - https://t.me/hecoswaptg
HecoSwap Email: [email protected]
Posted Using LeoFinance Beta
---