MY RECOUNT OF GOALS FROM WHEN THE NEWBIES INITIATIVE STARTED AND WHERE I HAVE BEEN NOW..
---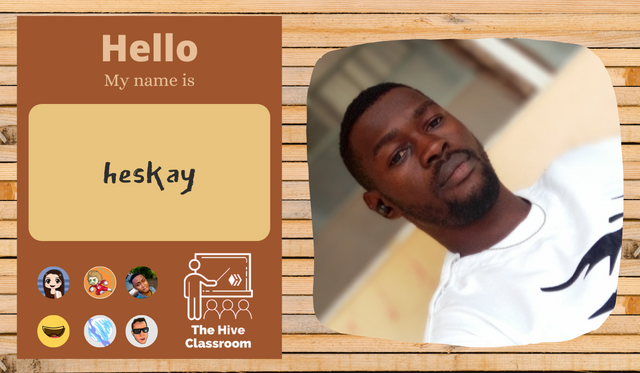 Hello to my great hiver and to everyone reading this at this time and this hour. It has really been a great time and a great privilege to have partaken in the hive newbies initiative.. It was like a play when it all started and when I joined hive blockchain back then in march 2021.. I was looking for to this newbies initiative to bring forth good thing for me like my Hive power, followers, reputations and many more.
The newbies initiative task was organised by @starstrings01, @aliento, @eddiespino, @projectmamabg, @theycallmedan and many more which I could not remember to mention.. You have really helped me to know a lot about hive and place me to the right way with the newbies initiative. And I hope more of this great things are still to come..


THE RECOUNT OF MY GOALS AT THE BEGINNING OF THE NEWBIES INITIATIVE AND WHERE I AM NOW.

I could remember vividly then some months back when newbies initiative started, I made some goal which I hope I could meet. It is more like a target or a determination settled for me to strive against for the year but am I able to get there or not? We shall know that and why I am unable to get there..
When it all started, I could remember them I was struggling to mingle with people then and Virtually I know no one then I am sure of that. The oy friend I came across then was just @projectmamabg which the newbies initiative made us come in contact with one another and I decided to text her aside of the newbies and started asking her about things she has experienced on hive and she shared her thoughts and things I could do that will help me through my journey here on hive. Thanks to you I will forever appreciate you.
Then I remembered I made a predictions that I should be able to attain a stage of 1000hp before the end of the year, but fortunately enough, I was not able to get there due to some certain reasons.. Presently, I am now at 679.687hp and I was hoping I should be able to get to that stage..I was unable to attain this stage of getting to the 1000hp which I have suggested because of my school challenges and also striving to work to get something to survive but I wished I had stopped the work before now I should have attained that stage before now..
But now I believe I should be able to attain 1500hp before the end of this year and this is my new goal for 2022 and I wish I will be able to attain this position even before the year runs out.
Now to my friends, then I was struggling with 70plus friends which I never even thought I could pass 100 followers with a year because it was so hard for me to reach out to people and people getting to reach out to me but at the long run, I came back to school after the holiday which I had gone home so I started the journey again and lo and behold now I have moved to 319 followers which I never even knew how it came around at all.. I just saw that it kept moving higher the more I move around to engage with people and this really gave me a good vibe and it's really pushing me to do more to even get about a thousand followers which I know it will certainly come through..

MY NEW PLANS FOR YEAR 2022.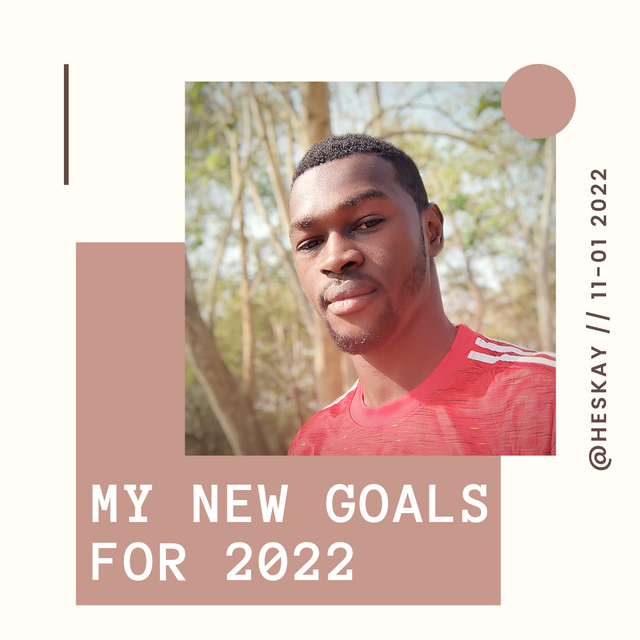 Now 2022 has begun and I have to set goals and make some predictions of where I want to get to before the year runs out or probably within some given time. That is why I have made a predictions that I want my hive activities to rise beyond where I have been from the start and I want my followers to improve more and I want my hp to rise to about 1500hp before the year runs out. I hope this is possible for me with the help of God and the help of myself perhaps I do not relent or get discouraged by the ups and the downs which hive brings to me sometimes.. I believe everything is not suppose to go smoothly but I am hoping for the best for the new year because I know the new year has more better things in stock to offer to me...
Thanks you for stopping by to read my article...Have a great day and a great time ahead the new year 2022 Peace out....
---