#FinancialGoals2021 ... Trying to BUILD instead of having to use it for costs of living
---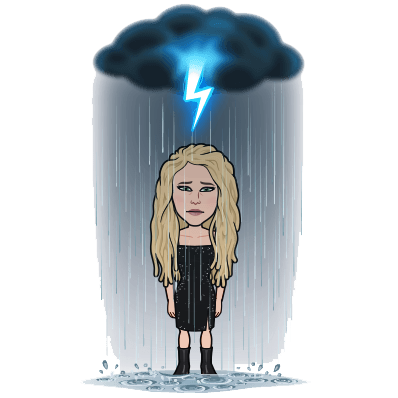 Dark Clouds Again!
And then we are on the road for six days in 2021. Where I started the year in good spirits… with many positive thoughts that threaten to change very quickly. Dark financial clouds began to gather over my head at a rapid pace, which started with a gum disease.
It is not something I am proud of, but due to the bad financial circumstances of the last six years at a minimum, AND an extreme fear of the dentist, I have therefore not been to a dentist in all these years. It's also easy to put it away in your mind for a moment when it doesn't bother you.
Dental costs are high!
The costs for dentists are only reimbursed in our very prosperous Netherlands if you have taken out additional dental insurance. And if you are financially so miserable that have already enough difficulty with paying for your mandatory basic health insurance and the usual costs for living ... then dental insurance is the last thing you have money for. As a result, I do not have additional dental insurance.
Unfortunately, I now have to deal with a gum disease that does not want to go away. So a visit to the dentist has to be done, but the costs are too high for me to arrange that.
Worrying how, but maybe found something!
That problem gave and therefore gives me quite a bit of worry, which also makes me feel unwell. I started looking on the internet and found an initiative called "Platform The Sweet Dentists", and when I went to see it further, I saw that this foundation is also looking for financial solutions if necessary. Their goal is to get people back to the dentist. Because I am really not the only one in our prosperous Netherlands who cannot go to the dentist due to financial problems.
4 million Dutch people have no access to the dentist because of financial problems!
When I went into this further, it turned out that there are about 4 million Dutch people who do not go to the dentist for various reasons, usually of a financial nature. And that number scared me! Of course, I know from experience that many people are financially unwell. I see it every day around me, and speak with many people who have financial problems too. But that so many people in a country like the Netherlands have such financial problems that they therefore have NO access to the health care that should be the basis. Yes, that shocked me. Anyway, I'm trying to solve it for myself… because it has to be done. And unfortunately I will need help with that financially. Once all of that has been arranged, I will then deal with the enormous fear I already have for the dentist anyway.
Which in turn means that it is not easy at the moment to think what my financial goal for 2021 will be. But I'll give a try.


---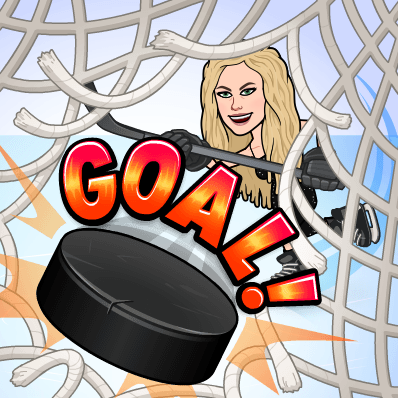 In response to @theycallmedan's question ...
First I would like to say. Ensure that I / we are financially resurrected. How I should do it is still a mystery to me, because every time I am proud that I have been able to build up a little from scratch, things in life seem to go wrong, and I have to cash it out again to fix that. I would like to achieve that I can finally have money on hand that I don't need, crypto that I can grow instead of having to cash out immediately.

The second goal I have in mind is to make and publish a children's book… whether it really turns out to be a source of income, time will have to tell. But no shot is always missed. And if some income is to come out, that is a very nice bonus.

The third financial goal I have set for myself this year is to be able to further increase my leopower and hivepower, without having to set a power down again due to circumstances from 'the real life'.
---
How am I going to do this?
First, I have to step up with my blogging again of course. Besides that, I started learning about crypto already. And I sure will continue to do so! To see if I am able to find a project that is still young, but has great capacity. Good prognosis, and is trusted! Bitcoin is at all time highs right now, so that's maybe not the best one for me to invest in. I don't have much to invest, so it's better to find a coin that is not worth much now, but has the potential to grow a lot!
Of course, what I mentioned before, starting to work for different projects here won't hurt me either. And with investing my time and effort I'm sure I will earn more. And engaging more on Hive and Leofinance again won't hurt me either. There are many ways leading to Rome, and I don't know which way yet, but I will find a way! And I'm more dedicated to that than I was ever before.
Something else
And something that wasn't a goal at all until a day ago, is now more and more in my mind. When I read the many poignant stories on the internet that are happening in a prosperous country like the Netherlands, I got the idea to do something with it. I don't know at all what I could do. But I play with ideas that will hopefully take shape later. In my view, there must be something possible to provide help where it is really needed.
It is crazy that people think that the Dutch have it all so well, and that I read that at least 4 million of the 17 million Dutch people don't have access to something as basic as dental care! And the worst part of this story is that EVERY Dutch person is obliged to take out basic health insurance, which already costs at least 105 euros per month. And that dental care is not included in the BASIC health insurances. Health insurers, who take in literally billions of euros every month, set up large advertising campaigns to advocate their health insurance policy among the population. The price for the compulsory BASIS health insurance also differs per insurance company, while the government determines what is reimbursed in that BASIS health insurance and what is not. Wouldn't you expect that price to be the same for every health insurer? Well no. It rises from 105 euros per month minimum to 145 euros per month maximum. And all for the same health insurance! And if you think that the basic insurance will reimburse you for all basic care, then you are wrong. You can go to the doctor. But as soon as you need a referral to a specialist, anywhere. Then you will encounter another financial setback, because then the 'MANDATORY deductible' will be addressed. Excuse me? Yes sorry, it is the reality in the Netherlands. Here you have to pay because you have the guts to get sick and need help. At that time you can also start paying 385 euros. In addition to your 105 euro premium per month minimum.
No, it's not always your own fault
And for those who think that those financial problems in the Netherlands are your own fault, they are wrong. The Netherlands has the reputation of having all kinds of benefits, and yes, that's right. There are benefits in The Netherlands, but not for everyone! And in the Netherlands the Basic health insurance in the Netherlands is very much stripped down, with very high costs for which you will not get much in return. The Netherlands has high living costs, taxes in the Netherlands are high, especially with 21% VAT on foodstuffs. And for people with an income just above the limit set for minimum income in the Netherlands, it is very difficult to make ends meet. And if you are just above the minimum limit, you are hardly entitled to anything. I have been in that situation for about six years now. And that makes it virtually impossible to save anything, because every bit you save you have to immediately spend again.
Just above the bare minimum
In the past six years, I've worked the way up from beneath the minimum to barely above that. Yes I can do the shopping, and buy my food to eat ... But really live? And pay all healthcare costs that may come your way? No way, that's just not possible … And that life, taking care of health and saving for later… (because I hope to be able to grow old)… that is so extremely important. And that is impossible. I want to see that build up in 2021 that it will work out. And in order to achieve that;
the monthly income will first have to be increased to a level that the income is more than what has to go out
Cutting back even more is not possible.
I really feel like such a whiny bitch
I don't like posts like this myself either. It doesn't feel good. I would rather look at it from a positive side and have all this over again. Keeping the confidence that it will all work out, that this will be resolved. And start shooting again, and continue building… Believe me, I prefer nothing more! And no, I don't want to keep bothering you every time with this kind of nagging posts… So herewith my sincere apologies! And the next post will certainly have a different tone ... Because even though it is all difficult now, and difficult. I don't want to hold that tone in this coming year. The bottom stone will come up, and it will be turned around. I now face this challenge and will do everything I can to overcome it and end the coming year with a much more positive balance.
Several ways to get to those goals
Do I hope crypto can help me with that? Yes of course I hope so! So I'm definitely going on with that, and try to grow my accounts. Unfortunately, I can't really take advantage of the bitcoin rally that is going on now, because every time I've had bitcoin in the past 3 years, circumstances have forced me to take it out again to cash out for real life needs. I don't regret that, don't get me wrong here! I am glad it was possible. That put first. But yes, of course I would have preferred to have half bitcoin now or more… lol.
Anyway… @theycallmedan asked about financial goals for this year. And my main goal is and remains to be financially emerging so that we can also start saving and investing instead of needing it to pay for costs of living!
See you next time on a HAPPIER note!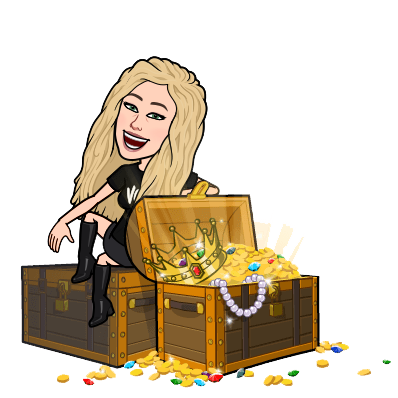 Oh I almost forgot to predict the price of Hive and Leo. Hmmmm that's a tough one. The price of Hive, I really wish I could be positive about, but the truth is that I don't see it yet. I hope I'm wrong! I wish Hive would moon too, but let's just keep it positive and say that Hive will grow to 20 cents?
Leo is quite another story, there is a lot of development going on. And with everything that is going to come to Leofinance I'm sure the price will moon and I think that $1,50 for Leo is not undoable.
I keep my fingers crossed for both as I love both platforms. Without Hive no Leofinance.
Posted Using LeoFinance Beta
---