ARK Daily Buys/Sells - 05.04.2021
---
ARK is barely floating. I have been posting the chart of Cathy and her fund and it is breaking down. I knew there was going to be a lot of action here on the list tonight. Surprising they are Done buying $ZM $TSLA for now and waiting for much lower prices. They didn't sell those either.
ARK LOADED up again on $COIN and then added to $TDOC $SKLZ $PATH $PLTR $TWLO $DFKG.
Are they beginning to buy this dip to early? I'm not sure yet, but so far they are loading $COIN and it is not working out for them.
DOES THE ARK FLOAT? Is the question.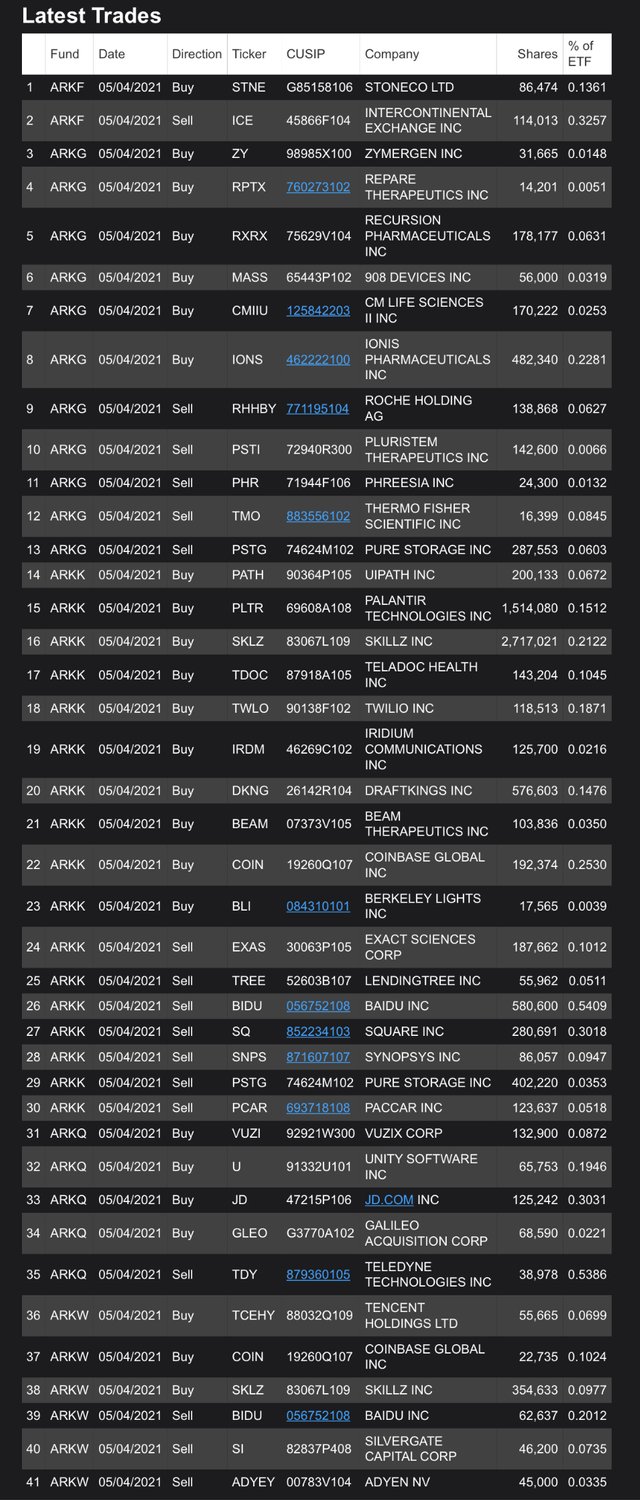 ---