First Green true bullish higher low since the IPO?
The Robinhoodies are helping out the hedge fund goddess on the bid this morning. Hell I even contemplated buying a little more (average price is 308 I think) but I have not yet and waiting on the close. 300-305 is the huge seller level that the buyers have not been able to overtake. if 305 clears with volume I expect this to make a run to 250. Crypto goes big they may push this over the weekend...see ya at the close on this one.
PS - I bet Cathy is buying again today, will know tonight.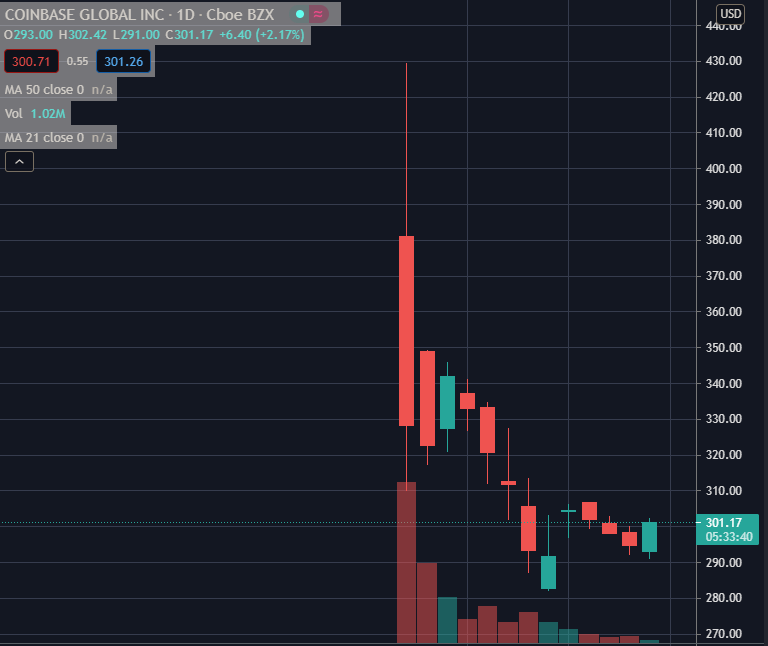 Posted Using LeoFinance Beta