Bitcoin Bullish Flip One Catalyst Will Make This Possible
---
Is the current state on bitcoin determinant on the meeting with the United States reserve which is referred as hawkish in this scenario. An analyst says that it appears that there is a strong relationship which lies with the S&P stock market as it will influence the performance of the price of bitcoin. In he's words he says;
"Whenever there's stock market volatility, Bitcoin's in a strict downtrend. Even when the stock market is unstable and it's seeing higher highs, lower-lows Bitcoin does not find support on those bounces. It's just in a strict downtrend. People are very hesitant to bullishly bet on Bitcoin when the stock market is volatile.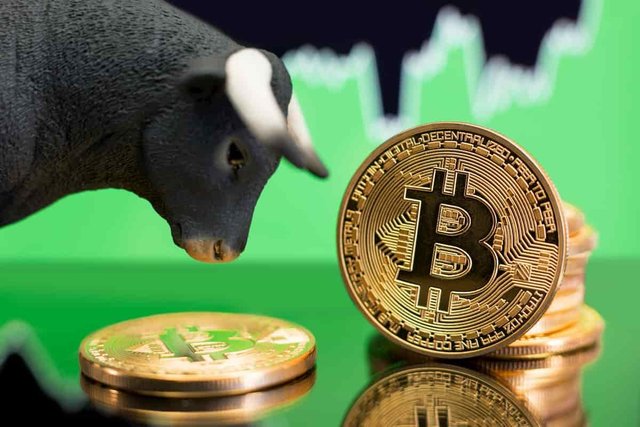 source
Even when the stock market is going up, Bitcoin just can't catch that support. And here we are guys, once again, the stock market volatile, increasing bear speculation. And we're just not finding support. Even on the bounces, when the S&P 500 is bouncing, Bitcoin is just not finding support."
With the US Fed Reserve hawkish stance that is said to has led to the current crypto winter which we are currently experiencing in the crypto market. The crypto analyst says that this is still applicable to the reversal of the bitcoin current market price. He's projection is that the next bullish movement will happen April next year which we referenced the historic movement which was seen a few years ago.
If you see this post on a Web2 ecosystem and you have no clue about what Leofinance is here is a brief definition;
LeoFinance is a blockchain-based Web3 community that builds innovative applications on the Hive, BSC, ETH and Polygon blockchains. Our flagship application: LeoFinance.io allows users and creators to engage and share content on the blockchain while earning cryptocurrency rewards.
Over here we refer to users as lions, so are you ready to be a lion here is my referral link
Also don't forget in contributing to the pHBD-USDC pool, and from statistics it looks like we will be able to archive the set target in a few months, let's do our own part in growing the pHBD-USDC liquidity and also take out time to participate in the Leo power up challenge which happens every 15th of each month.
Let's also connect on some of the web2 platform.
Twitter:Hironakamura
Posted Using LeoFinance Beta
---