FOMC: A Bullish Bitcoin One Catalyst That Will Propel This Movement
---
One catalyst that is said to possible have an influence on the market price of bitcoin is the outcome of FOMC meeting. An analyst is saying that if the chairman is Fed Jerome Powell be bullish on he's next speech will spark a fresh rally for bitcoin.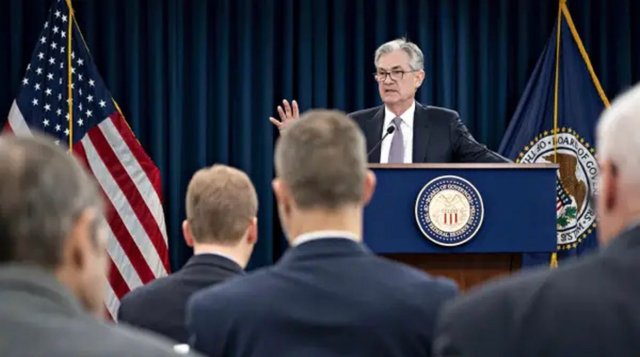 source
In a YouTube video session a very well know crypto analyst says that if the Fed Chair goes according to plan bitcoin might reclaim its previous position it was couple of months ago which is $25,000.
"If Powell were to come out next week and all of a sudden be a lot more dovish than we've heard him be in a long time, then you could see a breakout back above the bull market support band ($25,000)…
If Powell were to come out with any dovishness to his tone, then [BTC] can pop up a little bit. I'm not saying it's going to go back to like $40,000 or $50,000 anytime soon. But you could see volatility. We were at $25,000 just a couple of months ago."
Well Cowen on the other hand says that he is backing up it's claim saying that it's projection/ claim depends on the outcome of the FOMC meeting, saying that a short term rally will follow suit which he is also positive about a volatility coming out of the current bearish market.
If you see this post on a Web2 ecosystem and you have no clue about what Leofinance is here is a brief definition;
LeoFinance is a blockchain-based Web3 community that builds innovative applications on the Hive, BSC, ETH and Polygon blockchains. Our flagship application: LeoFinance.io allows users and creators to engage and share content on the blockchain while earning cryptocurrency rewards.
Over here we refer to users as lions, so are you ready to be a lion here is my referral link
Also don't forget in contributing to the pHBD-USDC pool, and from statistics it looks like we will be able to archive the set target in a few months, let's do our own part in growing the pHBD-USDC liquidity and also take out time to participate in the Leo power up challenge which happens every 15th of each month.
Let's also connect on some of the web2 platform.
Twitter:Hironakamura
Posted Using LeoFinance Beta
---