The Road To Being A Sustainable Yield Platform In Defi
---
The Leofinance eco-system has been putting all mechanics in place to see it been the most sustainable yield platform in the defi space. The release of PolyCub's yield optimizer which helped saw the yields from external platform via kingdom in the defi space which has help in generating yield for the PolyCub ecosystem with a 10% management fee from the total value locked.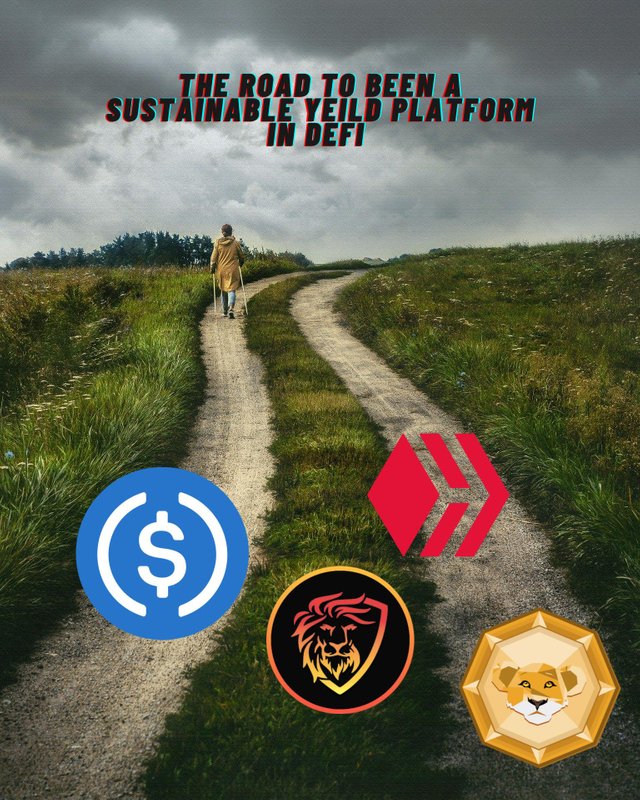 So today I was opportune to be informed what the multi-token bridge is all about, this started when the team saw the opportunity and the issues pHBD:HBD had, which was its supply chain and the liquidity pool.
pHBD launch was a successful one and by daily basis they have been able to build it's liquidity pool.
So do you know how pHBD generates accrual? Well in a post it was started that the pHBD generates accrual in four ways which is the wrapping and unwrap fee, the 1:1 collateral equivalent staked wrapped hive, HBD cross-chain arbritage and lastly buying and of PolyCub and staking it has xPolyCub.
All these above stated will geared at driving yield to the pHBD-USDC vault. It was also very nice to be introduced to the various methods in which the PolyCub generates its accrual, with the launch of pHive, pHBD, pSPS which are the extensions to the polygon network it has definitely increased the yield of PolyCub.
Not only that's the fees which are gotten from wrapping and unwrapping some of these token, the 1:1 collateral held and the wrapped equivalent which is staked on the native platform for all tokens, but it's was really interesting reading on how it works as I had began to wonder how possibly will revenue be generated from all this projects that has launched to enable their sustainability in the Defi ecosystem. So far the progress on pHBD pool increase has been a successful one and also try as much as possible to contribute to it's growth.
Posted Using LeoFinance Beta
---