Top Pages By Traffic - MASSIVE LeoFinance.io Report
---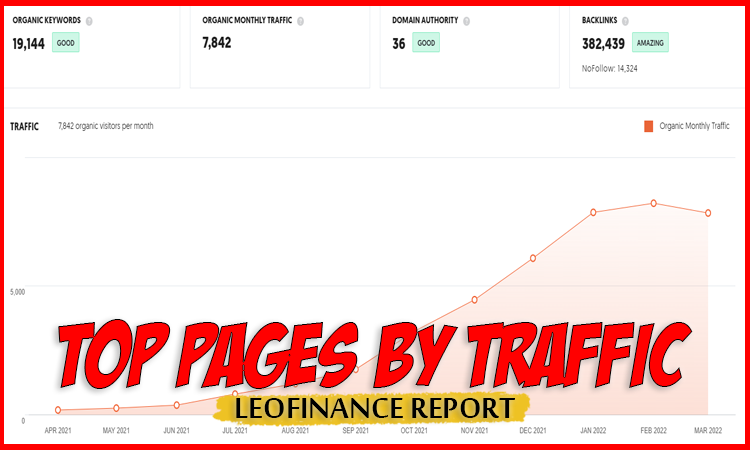 ---
Why OPTIMIZATION Matters
I have published The Keywords That Brings Most Organic Traffic To LeoFinance.io reports for 35 weeks and lately we've started to see a lot of people talking about organic traffic, optimized content, Twitter presence and we have certainly seen a shift in momentum regarding this. I talked about it here: BOOST Traffic And SEO Rankings With Twitter Presence and @finguru talked about things in his: Tweet For SEO, Tweet For $POSH - LFG! post. Also note that we published our posts separated by roughly 15 minutes, without discussing this prior to our publications. None of us knew what the other one where up to, or what we would discuss or publish next. It was a pure coincidence, which naturally stands for how important topic it is- and has become.
As I am a firm-believer in organic traffic and search engine optimization, I wanted to expand on this topic even further by sharing details about the content that brings in the most organic traffic to LeoFinance, which is the reason for this post. Below you will find details about the top pages by traffic. All stats are straight from Ubersuggest.
---
SEO Title & URL:
The title shows up in a Google search for any given URL.
---
Estimated Monthly Visits:
The estimated traffic this web page gets from Google for this particular term.
---
Backlinks:
How many incoming hyperlinks from other websites to this domain.
---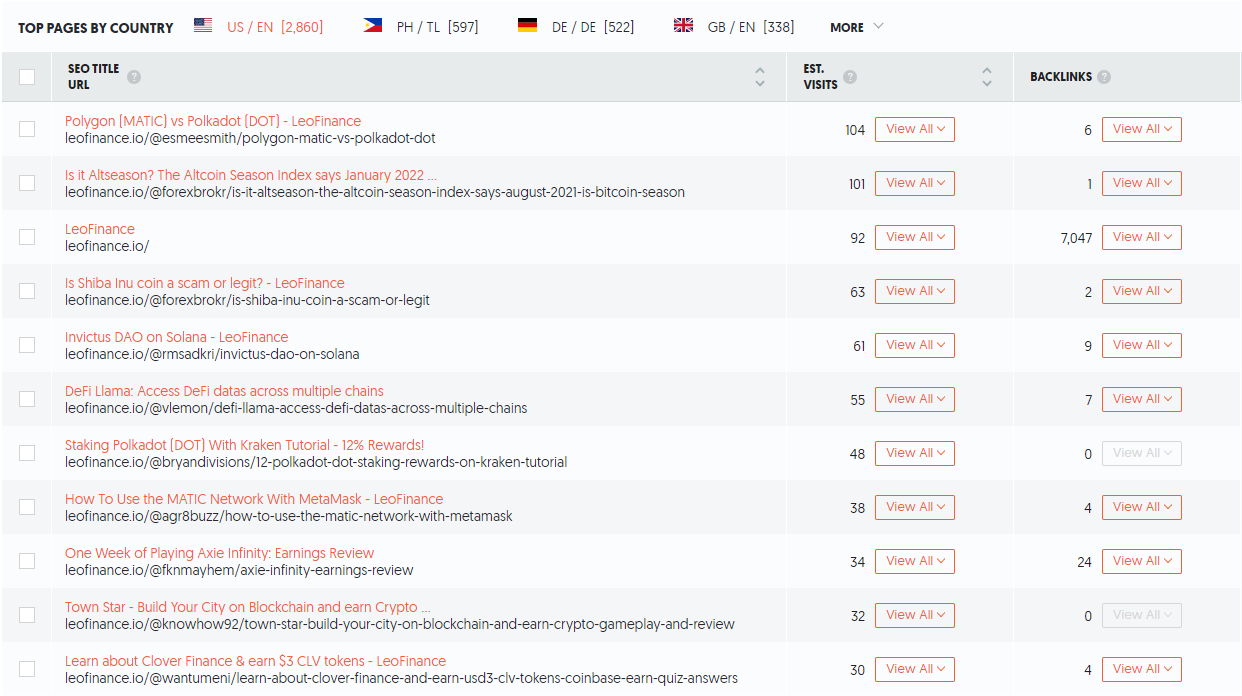 ---
---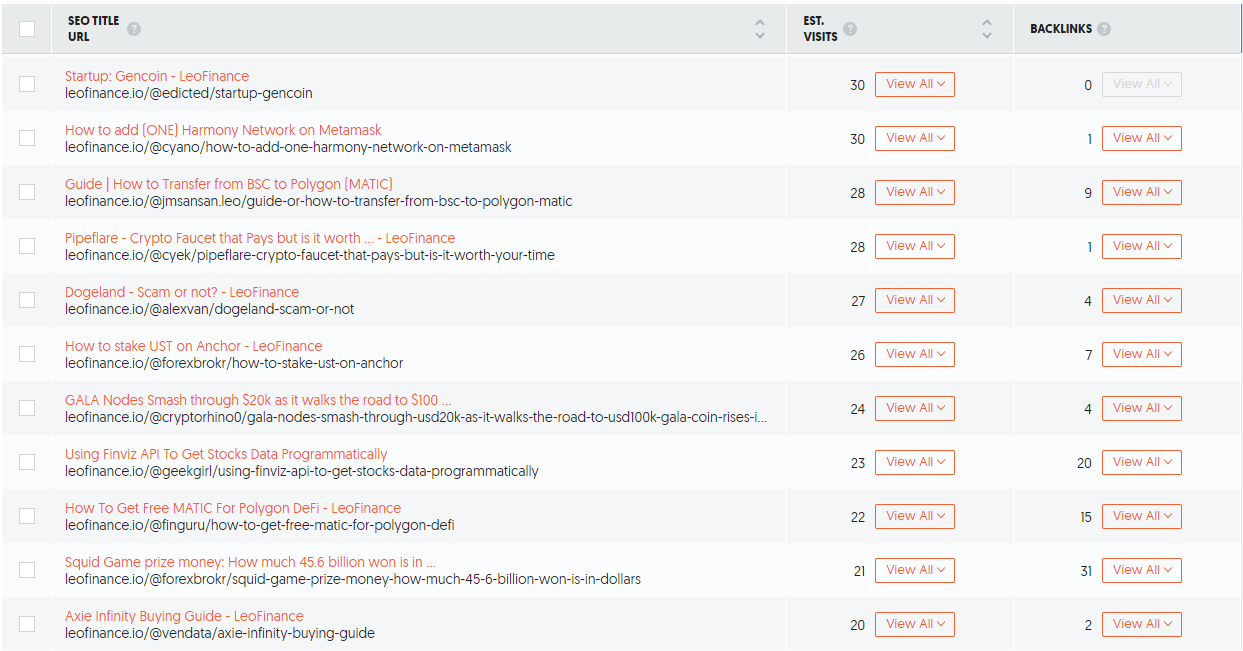 ---
---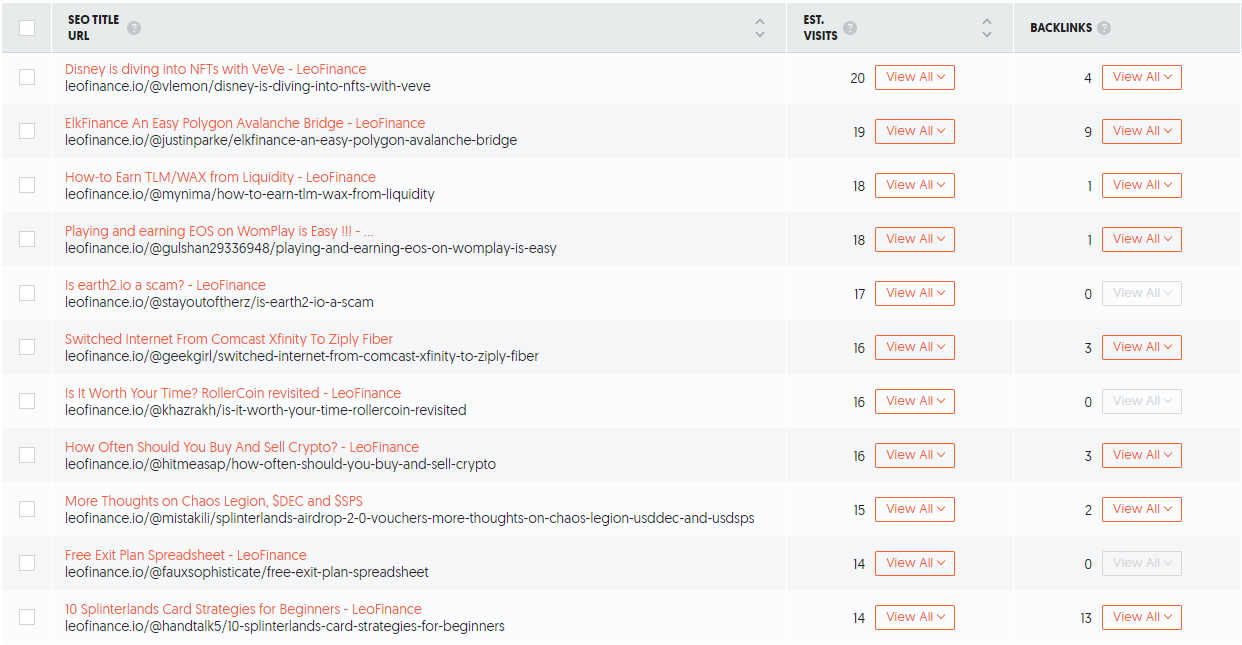 ---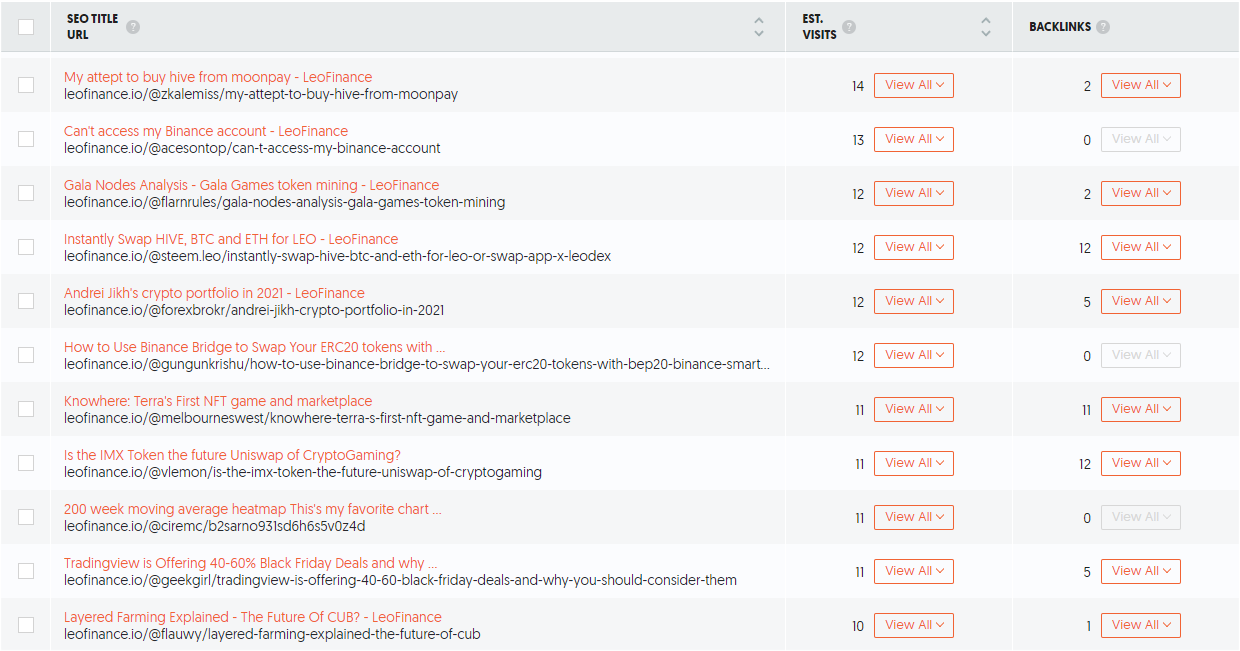 ---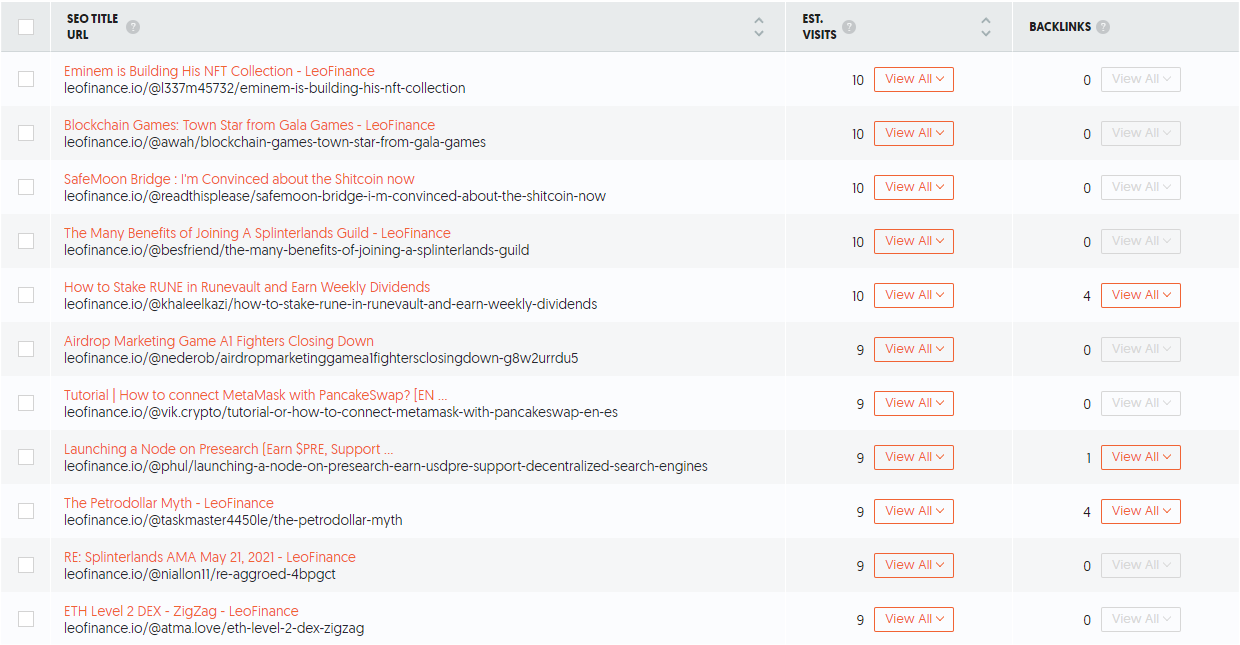 ---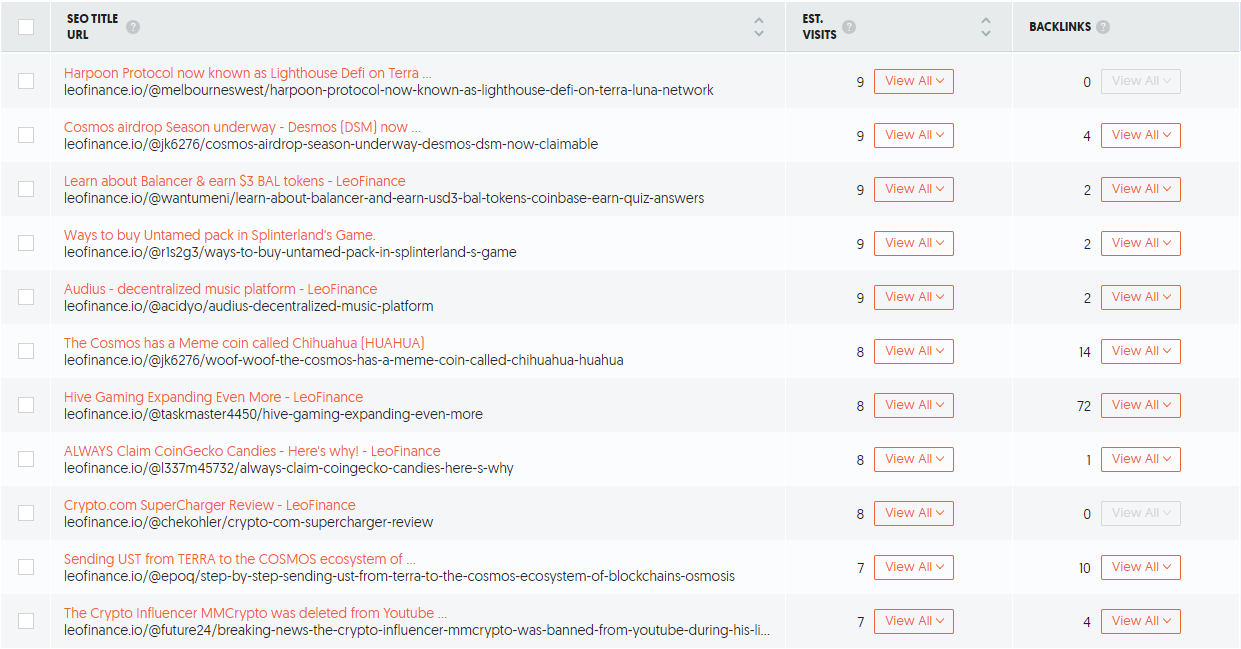 ---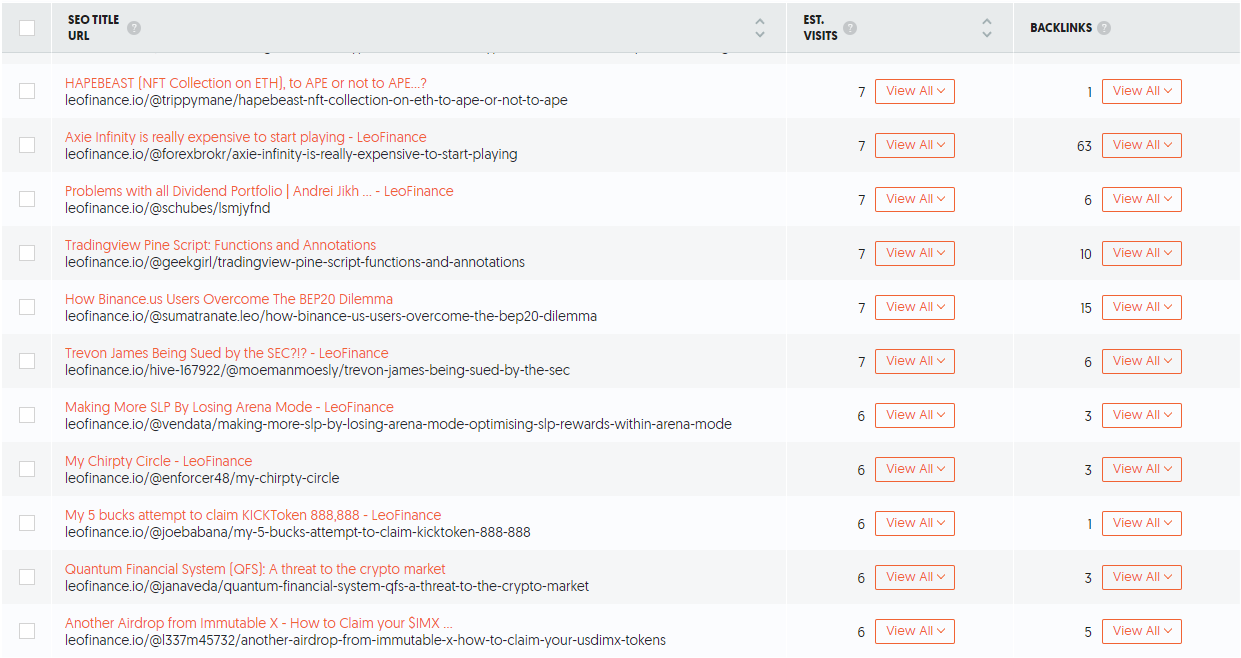 ---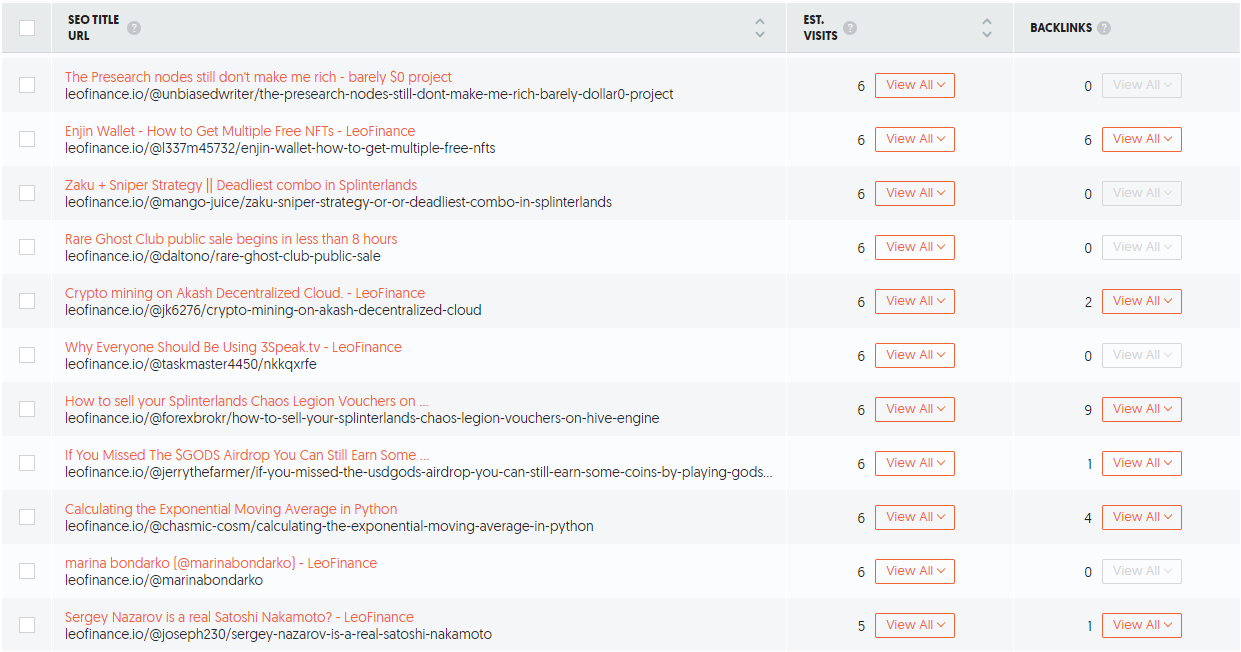 ---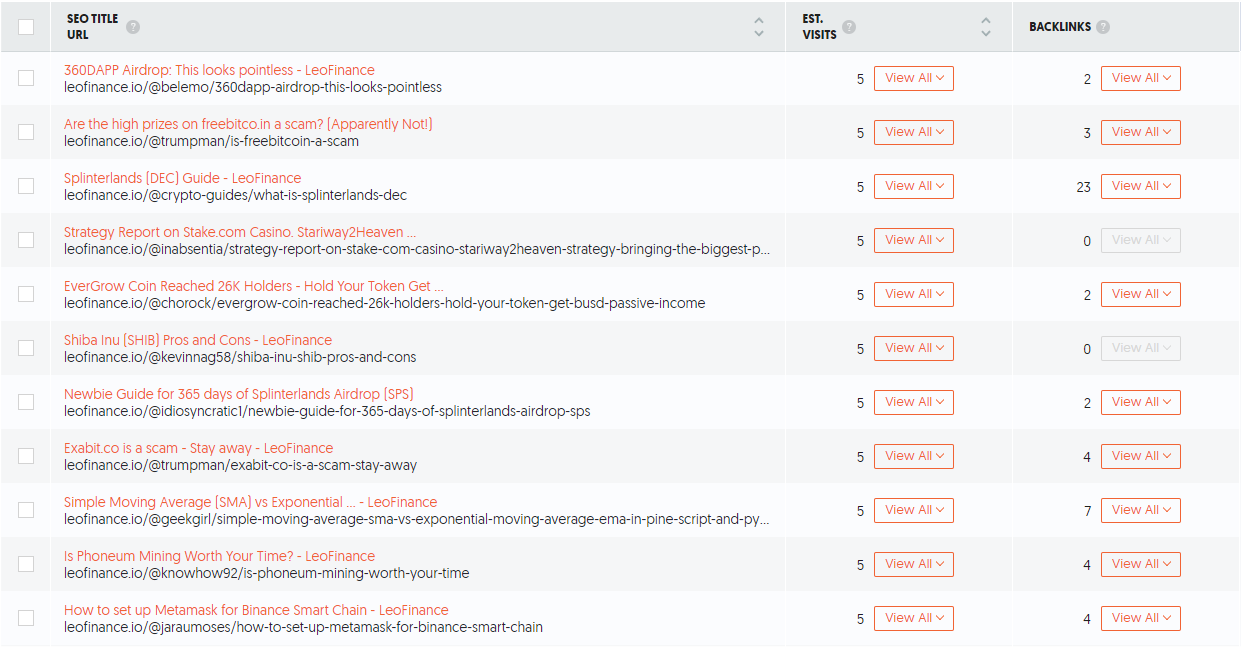 ---
The list goes on and on, and even though there's still a lot of posts that is bringing in organic traffic, I just didn't have the energy to include all of them. Also, sorry for the mass-tagging, but it makes things a lot easier if/when someone wants to follow the links.
Let me know in the comments below if you want to know the keywords that generate the visits for any of the articles in the list. I can also give you details about the backlinks.
There you have it though, the Top Pages by traffic. As you can see, we have hundreds of articles out there that is bringing in organic traffic from search engines each month. With more optimized content we will reach new heights, increase Ad Revenue and ultimately, bring in the masses.
Let's Optimize Our Way To The Top!
Posted Using LeoFinance Beta
---