HBD Payment Issues Finally Solved! Also Accepting Hive Engine SWAP Stablecoins
---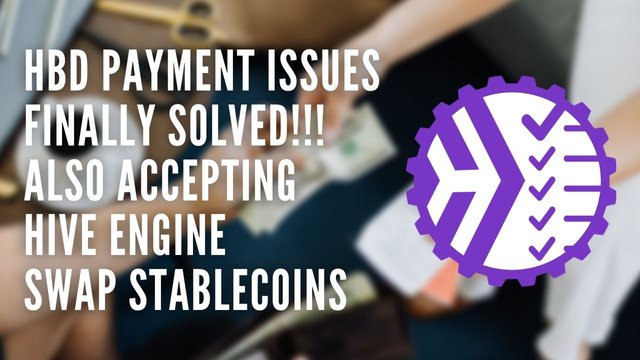 We are extremely happy to announce that at least for now, have solved the issues with Hive Backed Dollar payments on the Hivelist store. We had figured out a temporary solution, but it was a bit of a manual process on both the customer and our ends and was not what we wanted.
Well, we are happy to finally have the working Hive payments plugin back in action! At this point in time, the conversion isn't working properly, so that is why we are sticking to stablecoin payments. In the eyes of the Hivelist Store, HBD is 1:1 with the dollar just like any other stablecoin. Thankfully we have a nice saving wallet that will help us make up any difference :).
We are also now accepting Hive Engine SWAP stablecoin payments! The Hive Engine stablecoins we are accepting are:
SWAP.HBD
SWAP.BUSD
SWAP.USDT
So now when you go to check out for an item on the Hivelist Store, you will see the new options!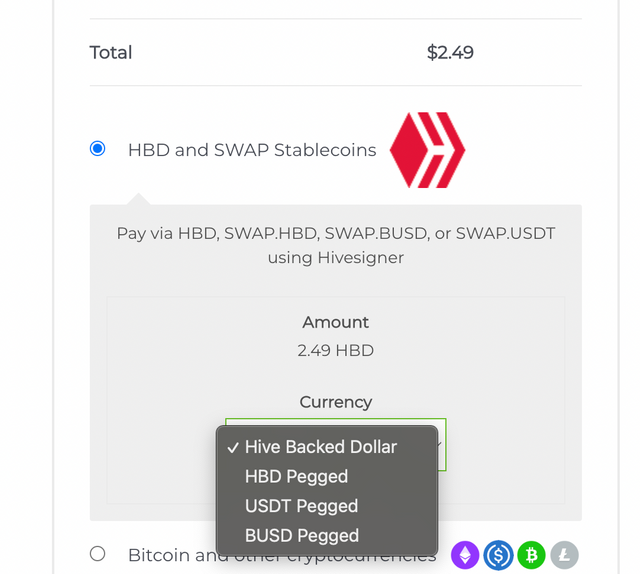 Currently we only have Hivesigner capabilities as that was what came with the original payments plugin, but hey, it's a working option and we are happy to have it back working.
One issue is that something is not connecting properly to the outside APIs for getting the conversion rates, so we may have to update that in the future, but for now, payments work as expected and immediately return you back to the site for payment confirmation and a thank you page, which may still say pending, but you will get payment confirmation emails once the order goes into it's processing phase.
For virtual products like ebooks, this is an automatic process, if a physical product is involved, we have to verify on the backend, but we get notifications via email and Discord so we know when orders are coming through! This immediate notification will help us server not only customers but vendors better!
Do you have designs or products you want to put up for sale and earn crypto?

Come and take a look at becoming a vendor on our store! We pay in HBD for all of your sales and commission! We handle all payments and exchanges so you don't have to worry about all of that! Sell your own products or submit your designs to our print on demand service!
If you are interested in starting your own ecommerce business in the crypto world, then click here to learn more about becoming a Hivelist Store vendor!
Don't forget, we have Hivelist Store gift cards!!!

Need to get a special gift for someone, but don't know what to get them? Have you tried introducing someone to the crypto currency world, but want to make it an easy introduction, then try out one of our in store gift cards! You can purchase them with any number of our accepted cryptocurrencies!
https://hivelist.store/product-category/gift-cards/
Want to make some extra HBD? Become and Affiliate!

Come and sign up to be an affiliate and get paid monthly for any sales you refer to the store! Affiliate commissions are 5% of the profit from any sale! Get started as a Hivelist Store Affiliate Partner today!
Keep calm and Hive on!
https://hivelist.io - main info site
https://hivelist.org - blockchain classifieds/NFTs/DEFI Pool
https://hivelist.store - multi-vendor e-commerce retail store and professional services marketplace
Vote for @hivelist.witness on Tribaldex

---