[ENG-ESP] What is the value of $1000 for me/Cuál es el valor de $ 1000 para mí
---
First of all, greetings to all, I saw this contest and although I don't really like to talk about the economic situation of my country Venezuela, I think it is very similar in some countries and here I think it is a bit exaggerated. To cite an example since the arrival to the Government in the year 1999, 14 zeros have been removed from our national currency (Bolívar) going through different transformations only in name, the last one was carried out in the year 2021 removing 6 zeros.
Primero que nada saludos para todos, ví este concurso y aunque no me gusta mucho hablar de la situación económica de mí país Venezuela creo que es muy parecida en algunos países y aquí creo que es un poco exagerada. Por citarles un ejemplo desde la llegada al Gobierno en el año 1999 de la se le han quitado 14 ceros a nuestra moneda de circulación nacional (Bolívar) pasando por diferentes transformaciones solo de nombre, la última fue realizada en el año 2021 quitándole 6 ceros.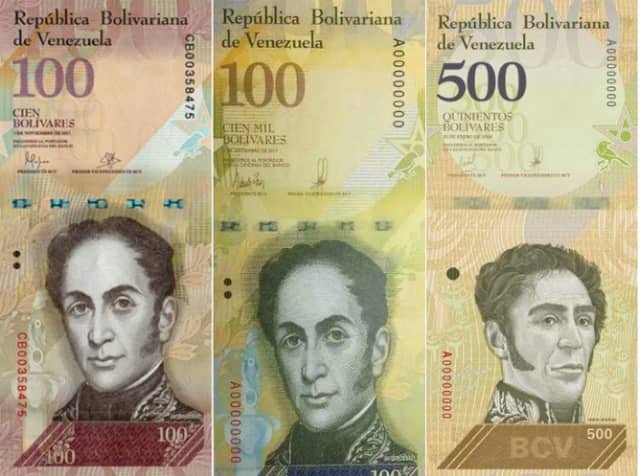 [source] (https://prodavinci.com/el-tiempo-que-tardara-el-bolivar-en-recuperar-los-tres-ceros-eliminados-y-otros-datos-interesantes-sobre-la-reconversion/)
This monetary cone is no longer in circulation.
>Este cono monetario ya no está en circulación.
As for the current value of the salary, it is 126 Bolívares, which is equivalent to just over $23 per month. Here comes the other little problem that we have since there are two types of changes, the official and the parallel. Although right now there is not much difference between the two, only a few bolivars, imagine how long it takes to reach those $1,000, approximately 41 months. The value of $1 is 5.30 Bolívares, which would officially give us a total of 5,300 Bolívares.
En cuanto al valor actual del salario es de 126 Bolívares lo que equivale a poco más de $23 mensuales. Aquí nace el otro pequeño problemita que tenemos ya que existen dos tipos de cambios el oficial y el paralelo. Aunque ahora mismo no es mucha la diferencia entre ambos sólo escasos bolívares, imagínense cuánto tiempo tiene que transcurrir para llegar a esos $1000 aproximadamente 41 meses. El valor de $1 es de 5.30 Bolívares oficialmente lo nos daría un total de 5.300 Bolívares.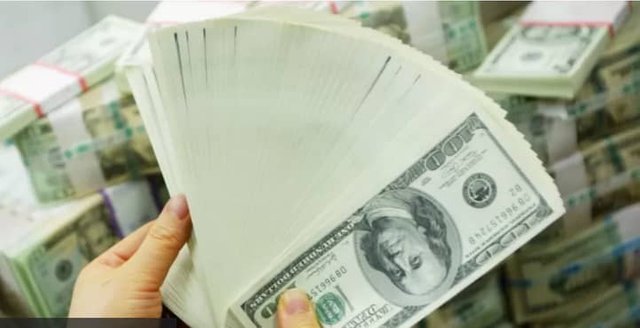 [source] (https://www.bbc.com/mundo/noticias-america-latina-55315553.amp)
Having said all this, there is still more but I do not want to bore you with all this, what is really important is that $1000, say every 6 months for an average Venezuelan, is great since it would mean making a good market, covering basic needs and having some savings in case that any eventuality arises. I am speaking to differentiate them from some others who earn more than that $23 per month but still I think that $1000 is a good amount of money even for them. I say goodbye thanking @bhattg for the opportunity to illustrate a little the value of $1000 in our country and everything that we could solve with them in our daily lives. In addition, I will also try to read the publications to know the different stories of the Hivers around the world, also to establish the differences and similarities of the economies.
Ya habiendo dicho todo esto aún hay más pero no los quiero aburrir con todo esto, lo realmente importante es que $1000 digamos cada 6 meses para un Venezolano promedio es genial ya que supondría hacer un buen mercado, cubrir necesidades básicas y tener unos ahorros en caso de que surga cualquier eventualidad. Estoy hablando para diferenciarlos de algunos otros los cuáles ganan más de esos $23 mensuales pero igualmente creo que $1000 es una buena cantidad de dinero incluso para ellos. Me despido agradeciendo a @bhattg por la oportunidad de ilustrar un poco el valor de $1000 en nuestro país y todo lo que podríamos solucionar con ellos en nuestra vida cotidiana. Además también intentaré leer las publicaciones para conocer las diferentes historias de los Hivers alrededor de todo el mundo, también establecer las diferencias y similitudes de las economías.
---