Bitcoin, GameFi, Beta Launchpad Scarcity of SPS -->63rd 🐯 curation digest
---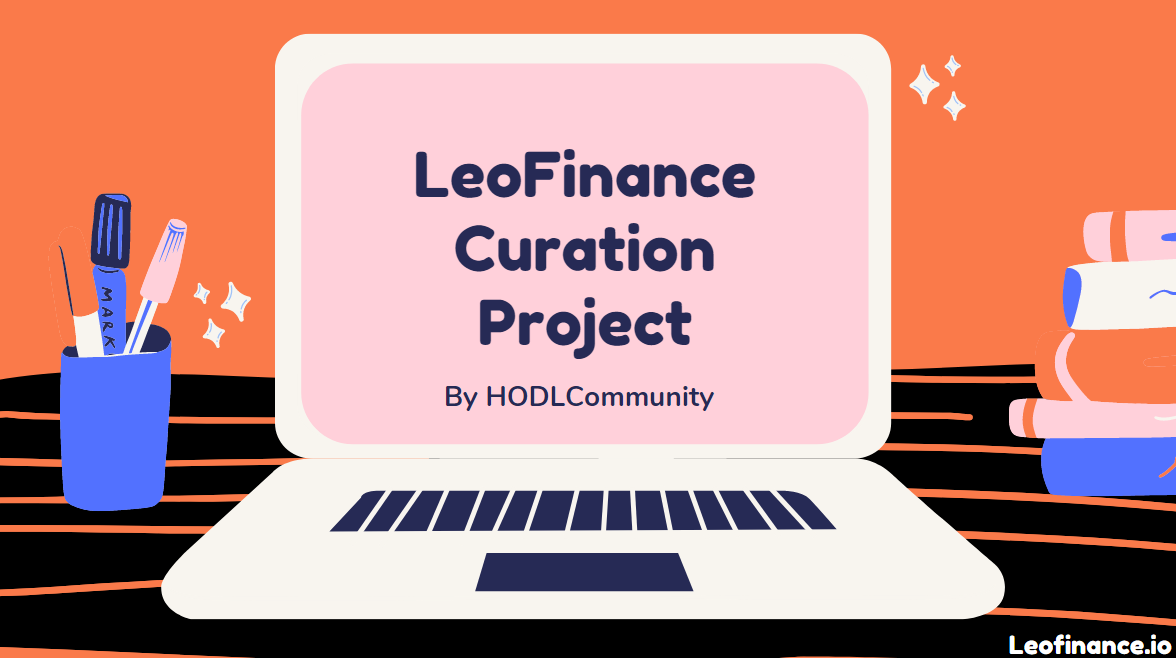 @HODLCommunity presents to you the 63rd LeoFinance Curation Post
We feel very excited as we think we will address one of the most important issues on the leofinance.io platform: Curation.
We truly hope, big stakeholders will support this initiative in order to spread rewards to some amazing writers.
Our goal is to support content creators and generate qualitative interactions between LeoFinance users.
We will set a 5% beneficiary for every author selected in this curation report.
So Lions 🐯, let's roll !


when you look at the chart above, you will see that in 2013 Bitcoin price made a recent high in July, then came back to retest that high in september, before the massive bullish move to the upside. In 2017 we saw the same move recent high in July, a retest to the high in september, and what did we see a massive bullish move to the upside, in 2017 it move higher than the surposed target.
U.S has no intention of banning crypto said by both FED and SCC chairs, EL Salvador adopted Bitcoin as legal tender, Also have their own Volcanic Bitcoin Mining. The big money institutions are yet to come into the market, probably at $100k, they will FOMO in...
I regret not taking seriously the price projections in 2018 for Bitcoin to test $60-65k within 5 years. Now, I am not going to do the same mistake and I will never underestimate the potential of Cryptocurrencies on the whole global economy. As the author expresses, the things are quite positive and testing $100k may result in gear up for the green candles 🤓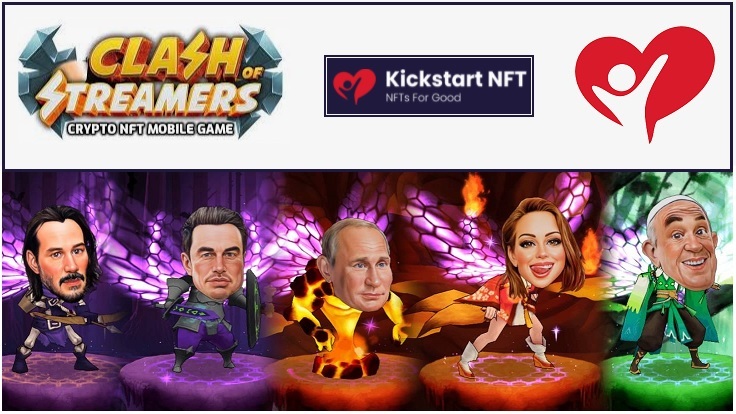 Clash of Streamers right now takes somewhat of a different approach to Play2Earn Gaming in that it actually provides a fun and addictive gameplay experience with the part where players are able to earn something by exporting Heroes as NFTs to the blockchain being more of an end-game goal. (more short-term earning potential most likely will be added). To get yourself a MAX Level hero it approximately will take over a year of daily 10-15 minute playtime to get there. Microtransactions come in to speed up this process. This means Max Level heroes will be quite rare and really valuable as they are extremely powerful.
The site has only been put up for around 10 days and it will most likely take some time to spread with some of the 'lower-tier influencers claiming them first. So far 3 people have claimed them and the NFTs have actual bids on the on Opensea each for around 10000$.
I did not know much about this #Play2Earn model game and the way they approach the gaming experience sounds unique. By using real influencers, they are doing authentic marketing via the celebrities that are reached. IMHO, they have an amazing potential to attract many people outside of the crypto ecosystem with their Human face + God-like figured NFTs. To be honest, I would love to have such an NFT among the pioneers of crypto video streaming. Besides, the pricing is juicy for many NFT investors though it is not affordable for many people 😅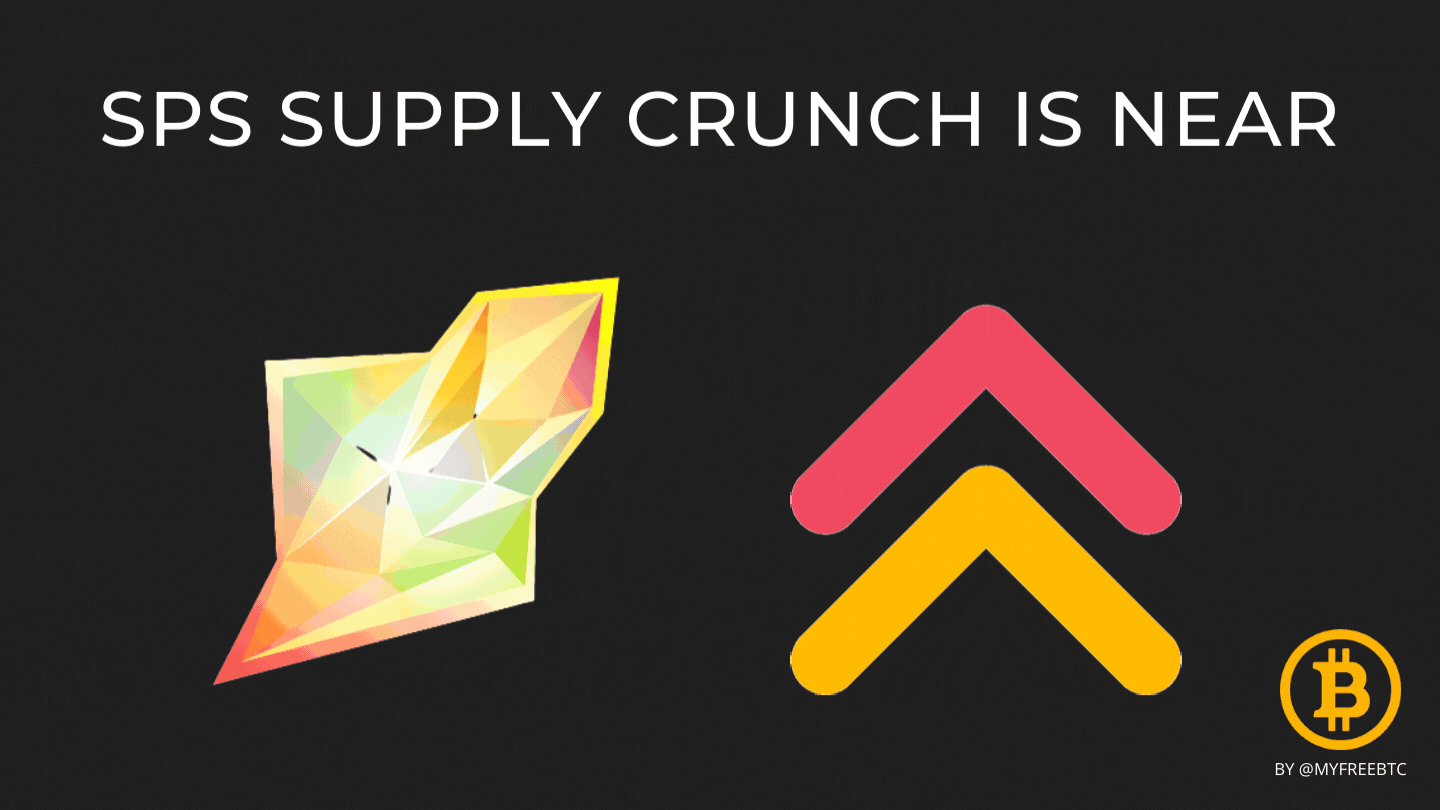 Of the 240M in existence 126M are already staked with 28 days unlocking period so they won't be liquid by the 18th of October when there will be increased pressure on the demand. The team will be offering a discount on all purchases made with SPS so naturally everyone will be taking advantage of it. Buying SPS on the market to use on packs, thus increasing the price of SPS and draining the liquidity from the pools.
Let's assume that 30K packs will be purchased per day using SPS as a payment method. Each pack costs $4, with the SPS discount it costs $3.60.
$3.60 / Current price of SPS = 6 SPS per pack.
30K * 6 = 180,000 SPS drained per day ONLY for purchases.
This amount will decrease as the price goes up.
The team mentioned on the AMA that they won't be dumping the SPS they receive from the sale right away so we can assume that SPS is Illiquid.
There is a mind-opening post about the scarcity of SPS governance token and the way people drain the SPS pools in pancake and many other platforms. Although it may look infinite for 75 days of airdrop, SPS has a limited supply that will be majorly used for the governance of Splinterlands. However, the upcoming Pack sales will most probably be done via SPS as it will provide %10 discount for the purchases. One way or another, we should be aware of the fact that we are holding digital golds in GameFi sub-ecosystem by being the stakeholders of SPS 🤤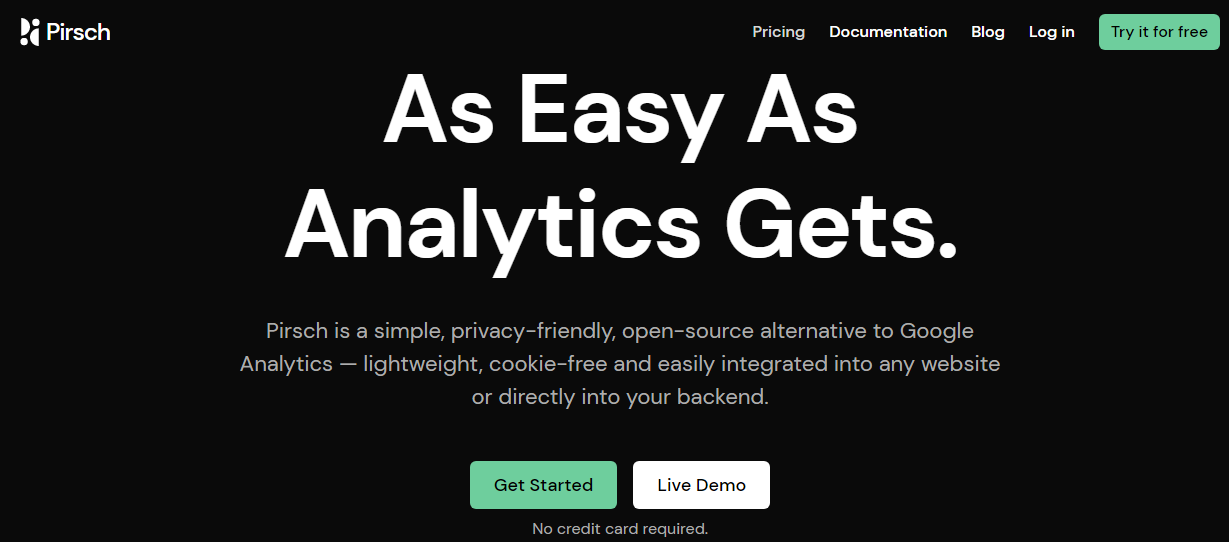 You can either integrate it directly into your website or integrate it with JavaScript. Pirsch API is easy to use, SDKs for different programming languages, platform integrations, and documentation are all geared towards making the API developer friendly. 1 main benefits of our backend integration is that it can't be blocked by browsers like cookies. Still you can use analytics respecting visitor privacy. How cool is that!
It's got lots of cool features you can have an easy time using. I think it's better than Google Analytics. But that's just my preference. This is another awesome thing about free market competition instead of governments trying to strong arm everything.
If you are also tired of the monopoly of the tech-giants, here is an amazing analytics project that can be used in exchange of Google Analytics. Personally, I try to support the alternative projects against the giants as their tyranny is eventually a threat for all the users of their platforms. As long as your data is secure, so does your credentials, then it can be useful for newly growing projects to get support from the potential customers. If one day I need to use Google Analytics, my first stop will be Pirsch to compare and utilize if it suits my expectation. it can be given a chance, right? 😉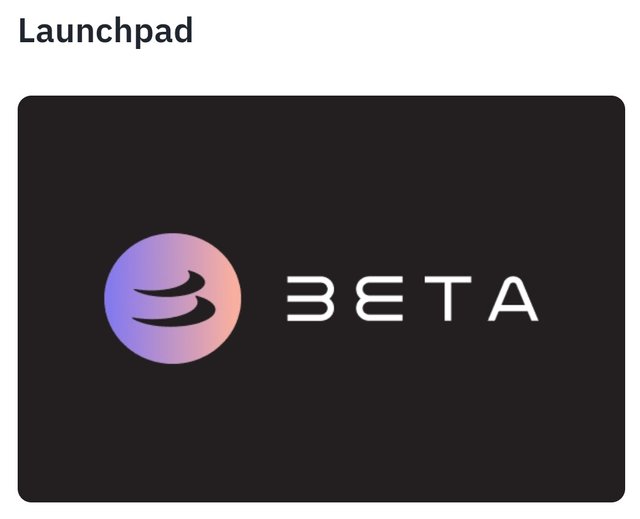 On Launchpad announcement, your BNB holdings on Binance will start to be snap-shotted over a week and the system will come up with a time-weighted average of your holding for the week. Only BNB that is held in the Spot wallet or Flexible savings products are counted, NOT fixed staking. For this reason (and to collect the Binance Card cashback tiers), I always hold some BNB in the lower interest flexible Vault instead of staking on-chain or in the higher interest locked staking. This time weighted average is the MAXIMUM that you can lock to subscribe to the Launchpad.
Immediately after listing, I often will take a quick look at the BNB price (0.00777) vs the purchase price (0.00013), keep in mind that in the first 5 minutes or so, the price is ALL over the place... 0.007-0.008 was roughly where it was during that time. I normally market sell a little bit, which is often more than enough to cover at least a good chunk of the initial investment. Then I start stacking up sell limit orders to try and capture some of the crazy volatility. During this early hour, the price managed to get up to 0.01! I had orders all the way up to 0.04 just in case...
Launchpads of Binance has always been profitable for the users. Though the exchange is often criticized for their actions in crypto world, the exchange is still leading the way CEXs are serving for a very long while. BETA is one of the profitable examples of Launcpad for interested people. While you are expected to stake your coins for Launched, you are rewarded with cheap token that may pump any time 😅 As expected, the listing has positive effect on the price of cryptocurrency that made the investors quite happy. As the initial investment is allocated easily, the launchpads can be a profitable way for BNB hodlers to make easy gains with less efforts given.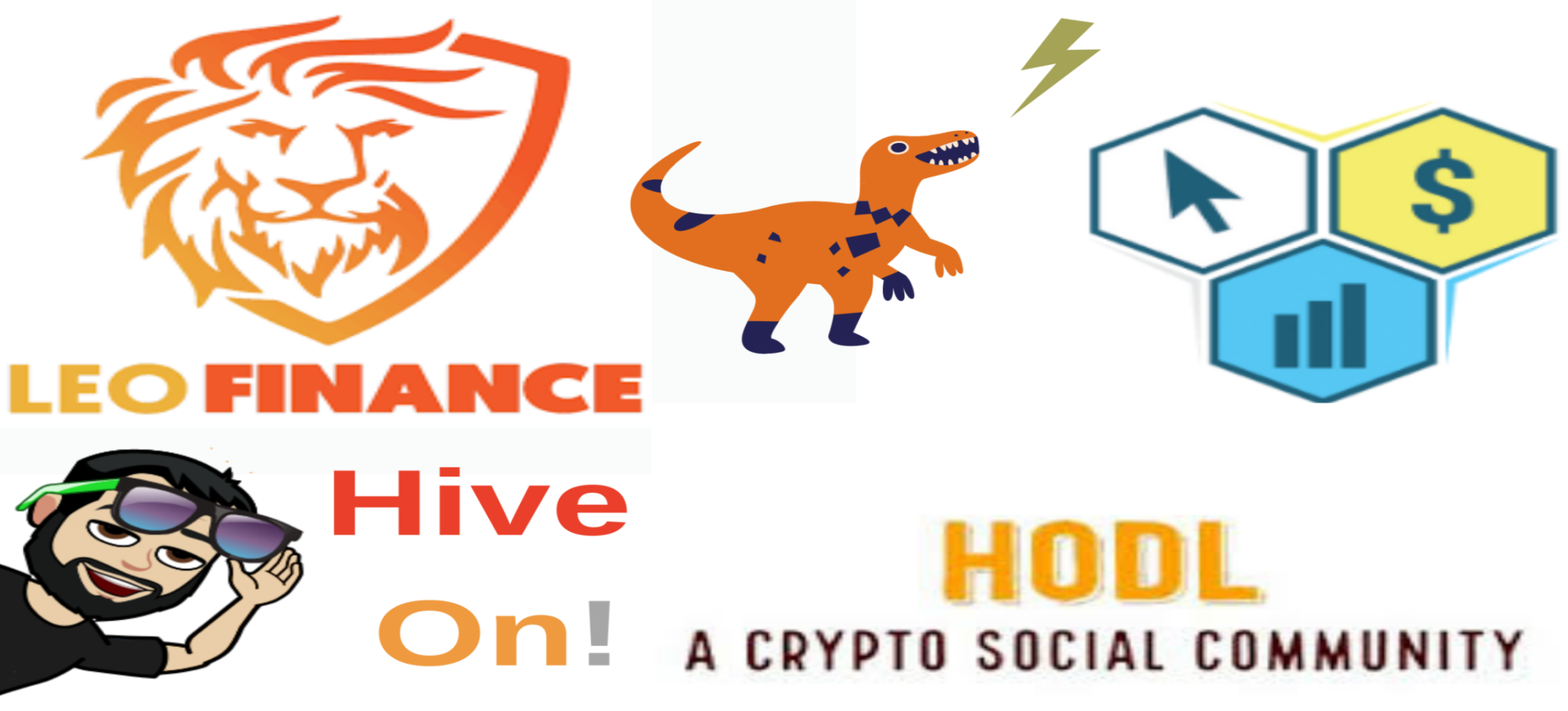 This post is created by @idiosyncratic1 to curate quality content on LeoFinance.
Hive on !

If you would like to delegate some HP to our community and support us; we give you back 90% of the curation rewards on a daily basis ! APR > 12% !
We are also currently working on a LEO Power delegation service for the Leofinance Community.
By following our HIVE trail here

How to reach us | Links
Discord Server | https://discord.gg/VdZxZwn
Posted Using LeoFinance Beta
---