Rising Star Progress Update - Just got my Millionaires Card - And I added some real guitar porn !
---
I havent made a Rising Star post for quite some time. However, its still my fav blockchain game. I really love the card collecting side of things.
These last 6 weeks have been all about saving for the millionaires card - which I got today. I was rather delight to be honest ! How cool is that card !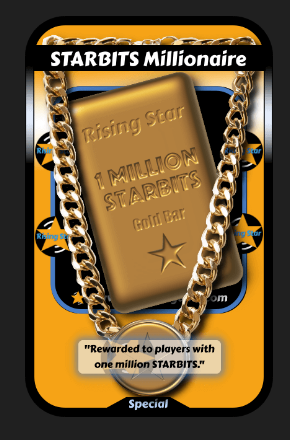 And as I ran my first millionaires mission (which is still running as I write this) - there were another 17 millionaires also running it.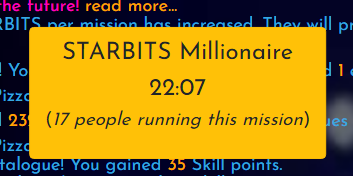 As said above, I really like the card collecting side of the game, so the first thing I'm going to save up for as a 12 pack of cards to open. I've never opened a 12 pack before, but thats going to get easier now - so I'll probably be doing quite a few in a row - cant wait !
General Progress Update
Otherwise, my stats progress has been slow as I was saving all game income for the card, and was not buying any cards that would have boosted my stats for a number of weeks.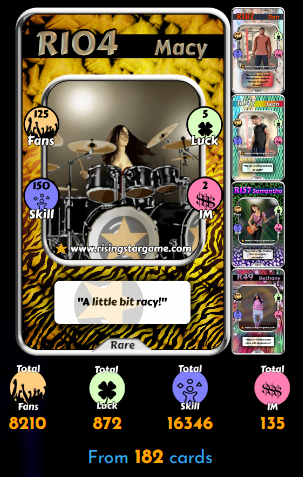 My fans could do with a boost, and I could also do with some more guitars to help with music lessons. So I should do ok on fans by opening 12 packs, and then I'll have to do a big purchase of guitars from the market at some point (I use tribaldex). So I'm looking forward to that too - you can never have too many guitars (which is also true in real life) !
I'm currently level 96, so I've also got an eye towards level 100, which will allow me to unlock the full band headline mission.
My Daily Rising Star Routine:
I've got a fairly standard routine going on in Rising Star at the moment:
When I wake up, I kick off with a shopping Mall mission (local gig circ) - this mornings got me 430 Starbits and 2 ego. It takes an hour, which finishes just before I go to work,
Then once I get to work, I usually only run the local Mini Tour Support missions as I dont really have time to play. I usually get two of those done, noting they take 5 hours each. My first one today got me 1967 starbits and 12 ego,
Then once I get home I tend to focus on 4 other missions - which I do until I go to bed:

Usually one guitar lesson per day (skill reward 35 to 69),
Shopping Mall misisons (150 to 716 starbits, for 80% energy taking an hour)
County Tour, Band rehearsal missions (1 to 169 starbits, for 15% taking 5 minutes)
County Tour, Full Band Support missions (70 to 422 starbits, for 35% taking 15 minutes)

Then just before I go to bed, I will again start another local Mini Tour Support mission (750 to 2918 starbits, 100% energy over 5 hours).
I just checked yesterdays haul, and following the script above gave me 6,254 starbits for 62 ego. And of course, I'll now also be adding the millionaires mission to this list, for an extra 10k starbits per day.
And now that I can start buying cards again, these income figures should increase.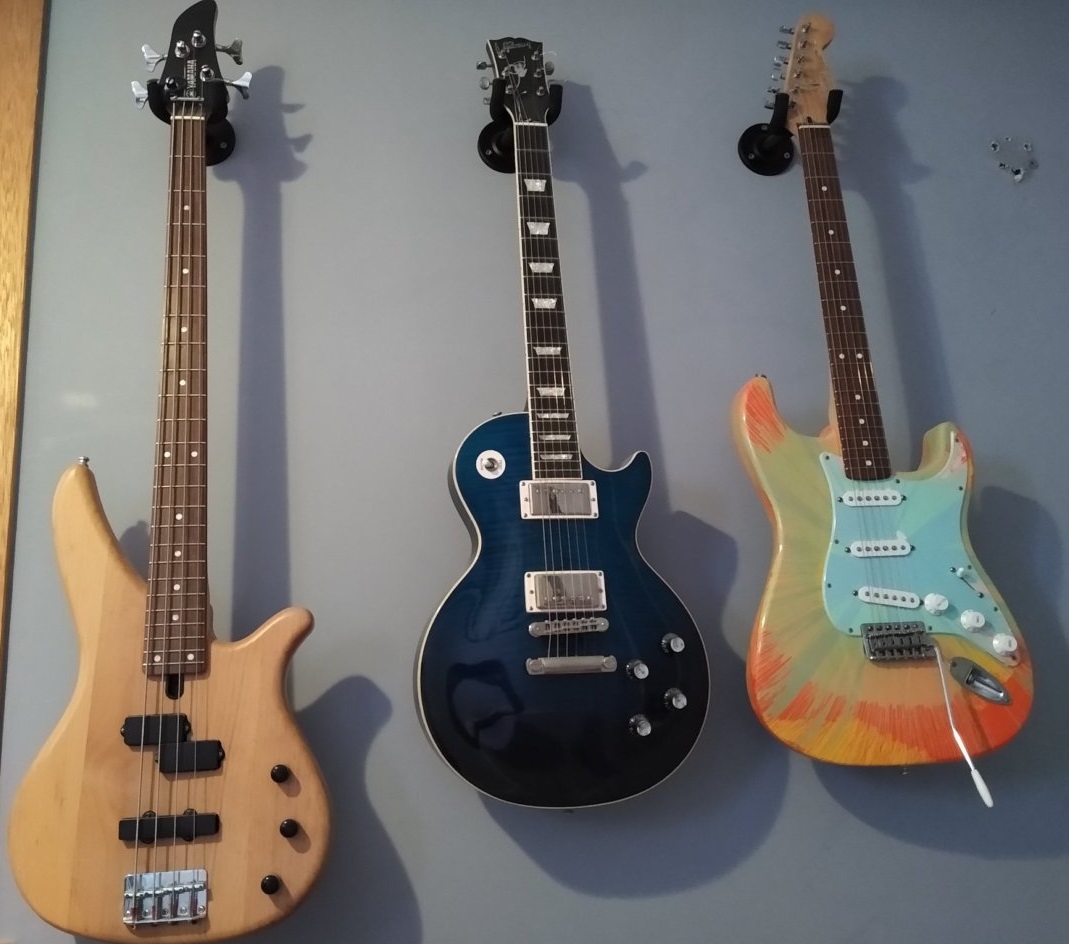 [Thats a pic of just 3 of the guitars I have in real life - see, you can never really have too many !]
Forward plan for the coming weeks:
Save for 12 packs, open and enjoy !
Buy some more guitars to give my guitar lessons a boost - and hopefully get me working towards only having to do a lesson every second day,
Get to level 100, at which point I'll need to buy some more fuel cans so I can do the next county tour mission.
So quite simple really. Anyway, I hope you guys are still enjoying the game as much as I am. And if you havent tried it, you can check it out here:
https://www.risingstargame.com?referrer=hoosie
Posted Using LeoFinance Beta
---